My wife crossing the Paso John Gardner (1241m or 4071ft) on the Torres del Paine Circuit which is sometimes called the O circuit. The pass crosses over the western ridge of the Massif Paine in Patagonian Chile and down towards glacier Gray. The hike goes though some of the most remote and beautiful areas of Patagonia. We spent 10 days walking the circuit and its side trails carrying all of our own equipment and provisions for the hike. We hiked in the middle of summer but the weather in Patagonia is such that we had snow fall on several of the days.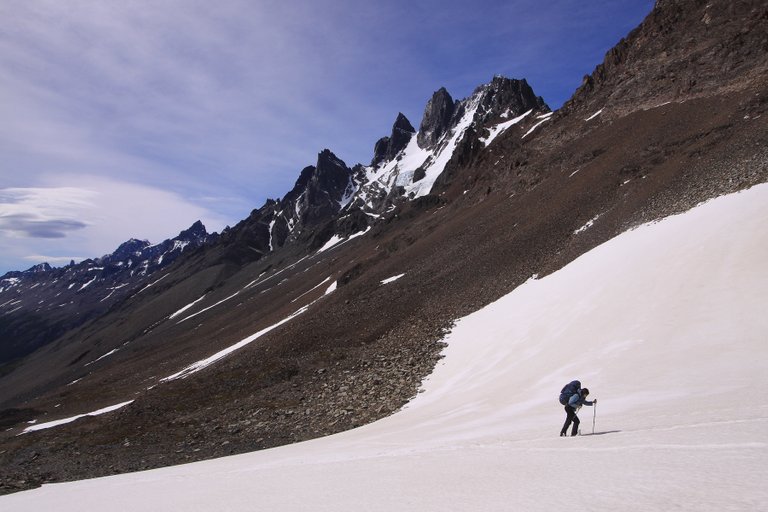 The shot below gives you an idea of how steep the terrain is in parts. It is of a ladder assisted crossing of one of the many steep gullies above Glaciar Grey when travelling between Campamento Paso and Refugio Grey. Climbing up and down freezing ladders with very heavy packs (close to 30kg (66lbs) each) is harder than it looks.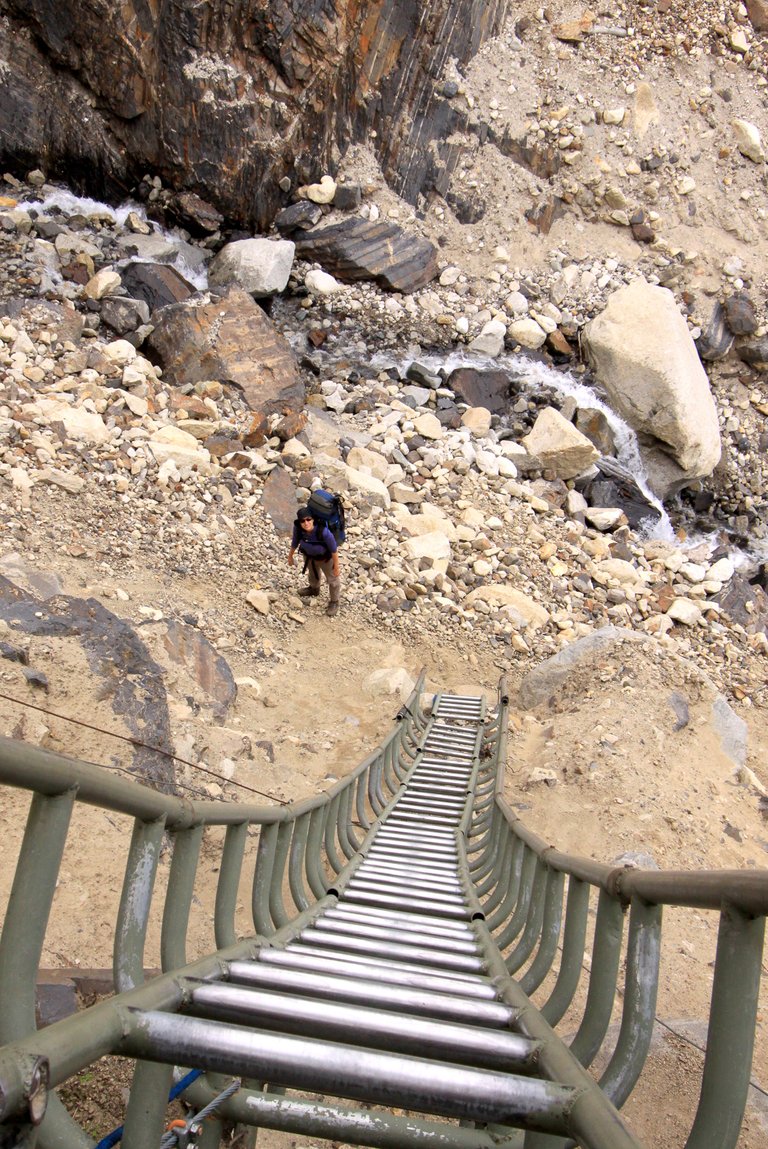 If you would like to learn a little bit more about my background in photography you can read the interview @photofeed did with me here.
Robert Downie
Love Life, Love Photography
All images in this post were taken by and remain the Copyright of Robert Downie - http://www.robertdowniephotography.com