The wind picks up, the clouds begin to roll in, and the small ledge my tripod is perched on begins to feel exposed and isolated as darkness fast approaches. Looking North across the Grose Valley towards Mt Banks 1,049 m (3,442 ft) in the Blue Mountains. The Greater Blue Mountains World Heritage Area covers 10,300 square kilometres (4,000 sq mi) of wilderness. Blue Mountains National Park, New South Wales, Australia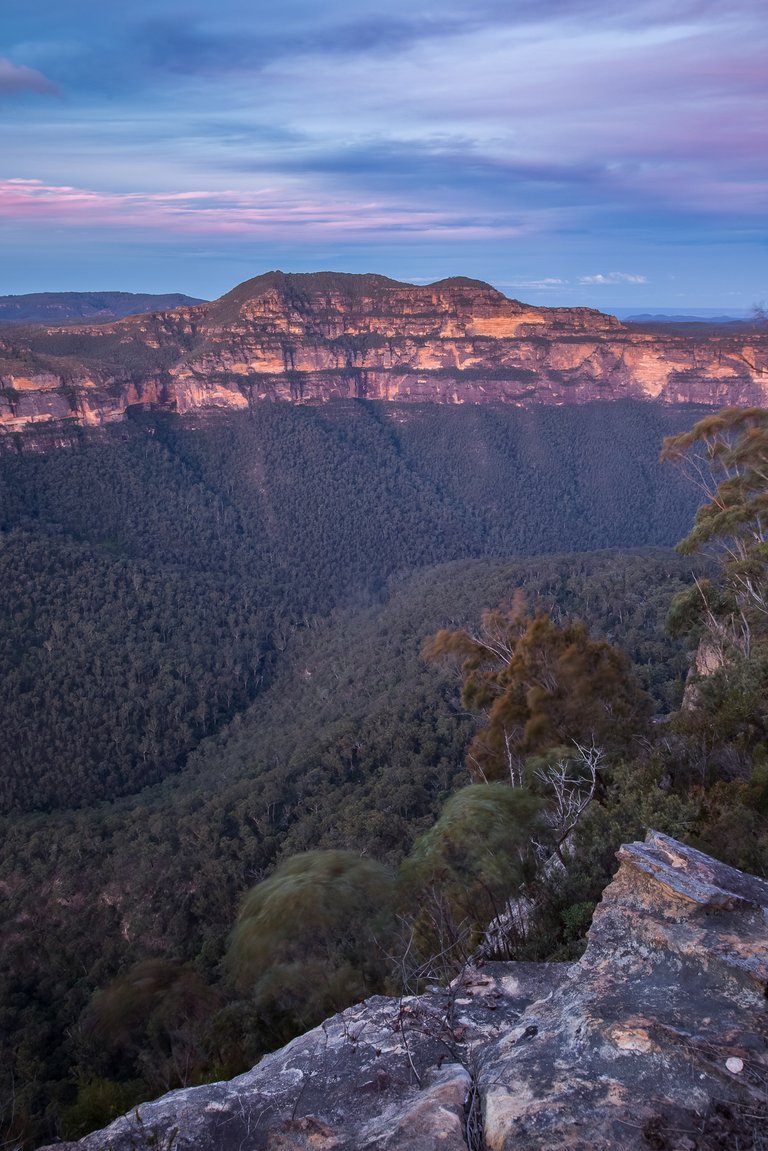 A 13 second exposure shot at at f11, ISO 100, 22mm focal length, using a Canon 6D and a Canon EF 16-35mm f/2.8L II USM.
If you would like to learn a little bit more about my background in photography you can read the interview @photofeed did with me here.
Robert Downie
Love Life, Love Photography
All images in this post were taken by and remain the Copyright of Robert Downie - http://www.robertdowniephotography.com