"Never look back unless you are planning to go that way" H.D. Thoreau.
An very old shot taken of a pelican flying over Long Jetty on the Central Coast of NSW, Australia. It was taken with Fuji Velvia slide film. The subtlety film gave to sunsets is somewhat lost in the extreme dynamic range of the digital age.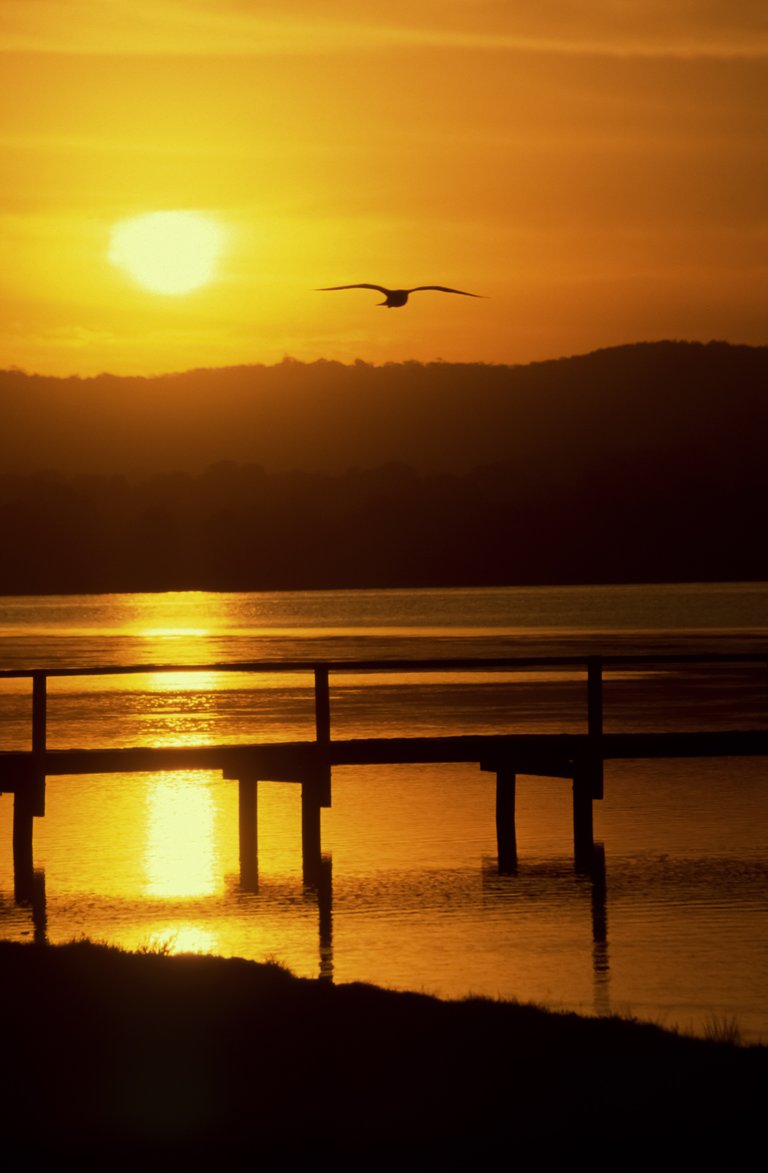 If you would like to learn a little bit more about my background in photography you can read the interview @photofeed did with me here.
Robert Downie
Love Life, Love Photography
All images in this post were taken by and remain the Copyright of Robert Downie - http://www.robertdowniephotography.com