The deep freeze in December 2016 in Northern British Columbia saw consistent temperatures between -20C and -30C (-4F and -22F) that caused the ice jam on the Nechako River in Prince George. The town declared a Level 1 emergency when the ice jam reached the confluence of the Fraser River.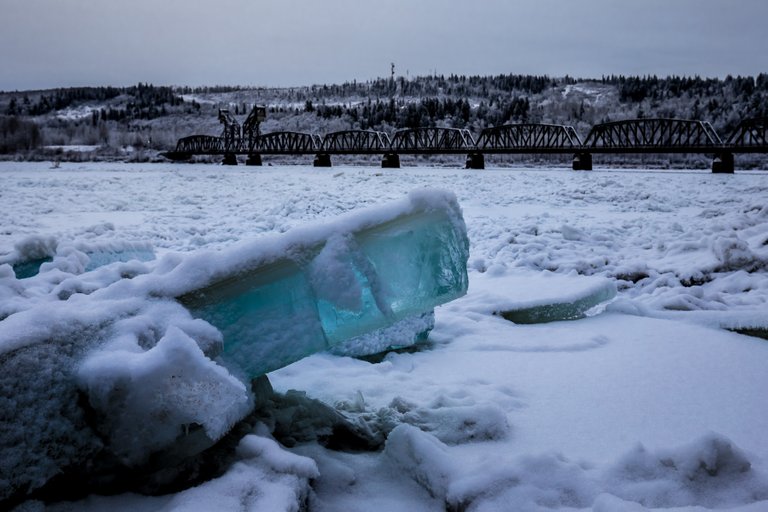 Ice jams cause the river level to rise and can lead to flooding and damage to the structural integrity of bridges . The ice in an ice jam is dangerous and unstable and not suitable for walking on.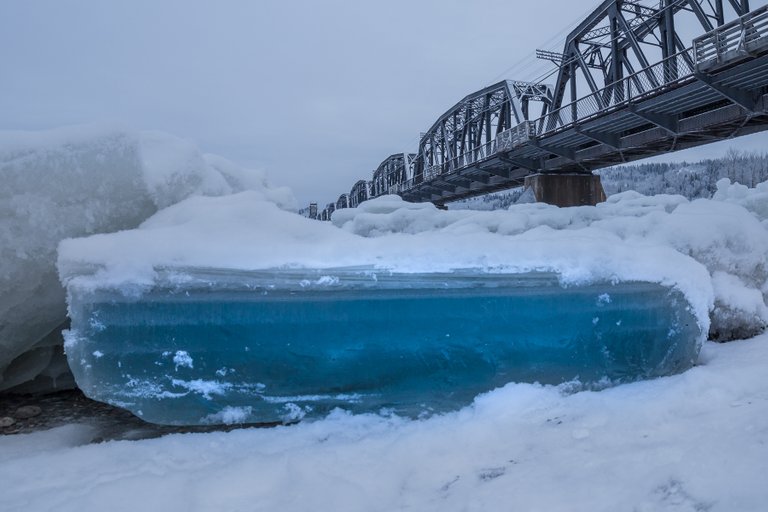 This final shot of the ice jam is an attempt to capture the chaos of the jam, and is best viewed in high resolution as a lot of the messy detail is lost on the small screen. The section of the jam in front of me has collapsed allowing a small creek to flow over it which itself has quickly frozen.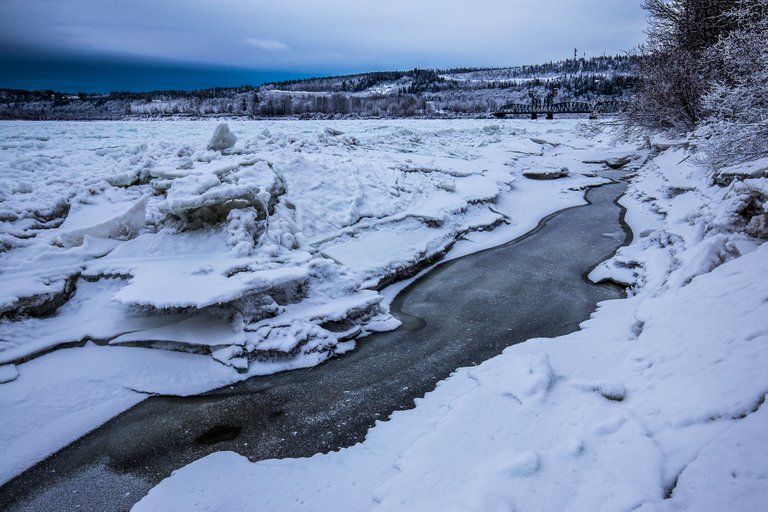 These shots are all taken with a Canon EF 16-35mm f/4L IS USM on a Canon 6D. They are all 16mm at f8, and about 1/160 second exposure time and ISO 100.
If you would like to learn a little bit more about my background in photography you can read the interview @photofeed did with me here.
Robert Downie
Love Life, Love Photography
All images in this post were taken by and remain the Copyright of Robert Downie - http://www.robertdowniephotography.com