A male Green Iguana (Iguana iguana) hanging out in a tree in Fort de France, Martinique. As impressive as it is these guys pose a threat to the endemic Lesser Antillean Iguana that is currently endangered. The Green Iguana is found over large portions of South and Central America and some parts of the Caribbean. They have been aggressively expanding their ranges hitching rides between the islands on ocean flotsam.
In 1995 after a series of hurricanes a raft of uprooted trees carrying 15 or more green iguanas landed on the eastern side of Anguilla, an island where green iguanas had never been recorded before. These iguanas had rafted 200 miles across the ocean from Guadeloupe. After reviewing weather and ocean currents it was estimated that new iguanas must have spent about three weeks at sea before bumping up on the island.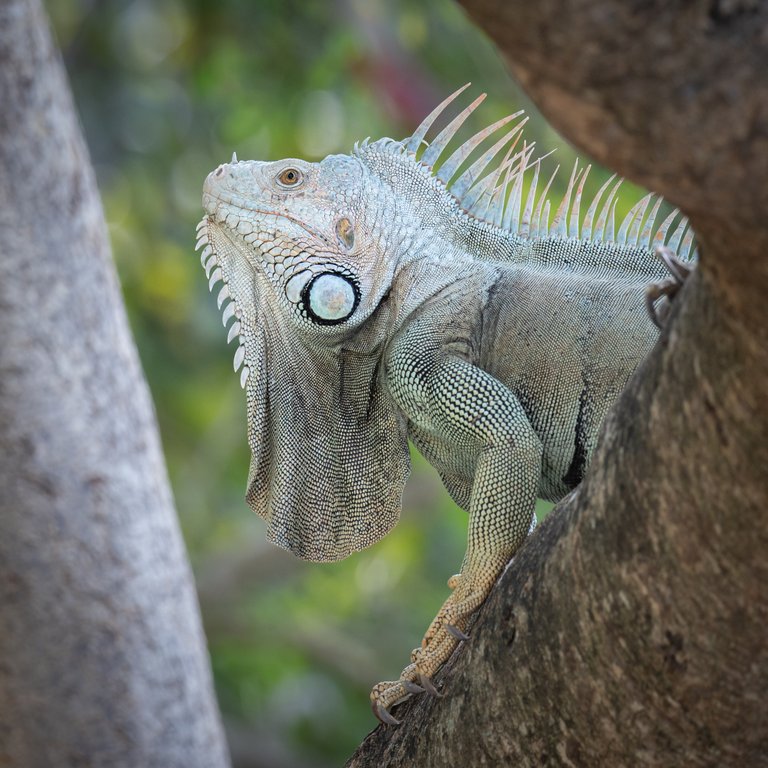 If you would like to learn a little bit more about my background in photography you can read the interview @photofeed did with me here.
Robert Downie
Love Life, Love Photography
All images in this post were taken by and remain the Copyright of Robert Downie - http://www.robertdowniephotography.com