"Our lives are fashioned by our choices. First we make our choices. Then our choices make us." Anne Frank
The sea blends into the sky as the sun sets over the rugged mountain interior of Grenada. Grand Etang Lake is a crater lake perched on top of an extinct volcano at 530 m (1,740 ft) above sea level. We are coming up to four months now in Grenada since we arrived. Somewhere we never expected to be let alone spend so much time. Grenada has been a particularly kind host to foreign yachts stranded at sea during the pandemic; for this we will forever be grateful. Much more than I can say for our home country which has even restricted the rights of their own citizens to return though a quota system leaving tens of thousands essentially stranded for months on end. I am not sure I will ever look at the flag flying off the back of our boat in the same way. That Grenada has remained Covid free for over three months now despite welcoming people of all flags though their quarantine program is a testament to how a well run quarantine program can function.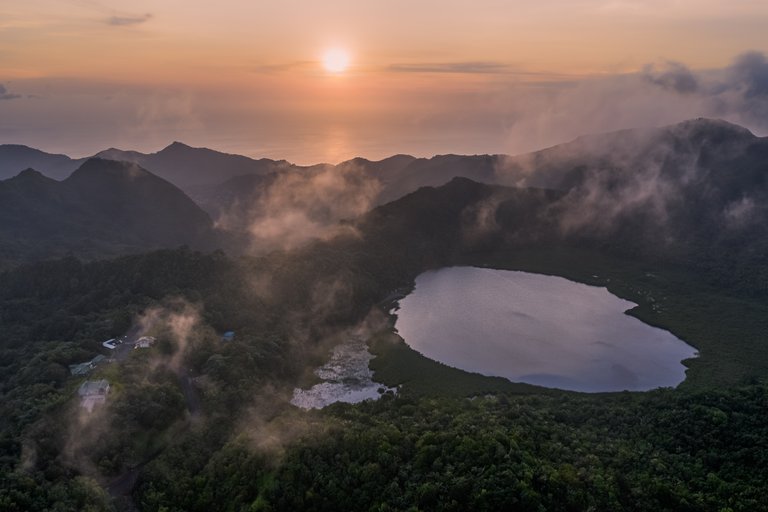 I love that Anne Frank quote; stole it from a @galenkp post last week ;-). It rings so true.
If you would like to learn a little bit more about my background in photography you can read the interview @photofeed did with me here.
Robert Downie
Love Life, Love Photography
All images in this post were taken by and remain the Copyright of Robert Downie - http://www.robertdowniephotography.com