Hi everyone, starting last Monday I returned to Yogyakarta, which is the city where I studied. While waiting for Covid-19 to finish and lectures are set face-to-face as usual, my friends and I visited one of the beach tours in Yogyakarta. We visited the beach starting on Tuesday afternoon yesterday and spent the night there, then we went home this afternoon. We really enjoy the beauty there, that's why I want to show you how the beach looks.
![img_0.6774077855580616.jpg](
)
**Knowing the beach**
The name of this beach is ngrumput beach. The location of this beach is right in the southern part of Yogyakarta. The southern part of Yogyakarta is almost flat with various tourist destinations, one of which is the beach. The beauty of the beach there cannot be doubted, like this beach for example.
![img_0.8183408308500966.jpg](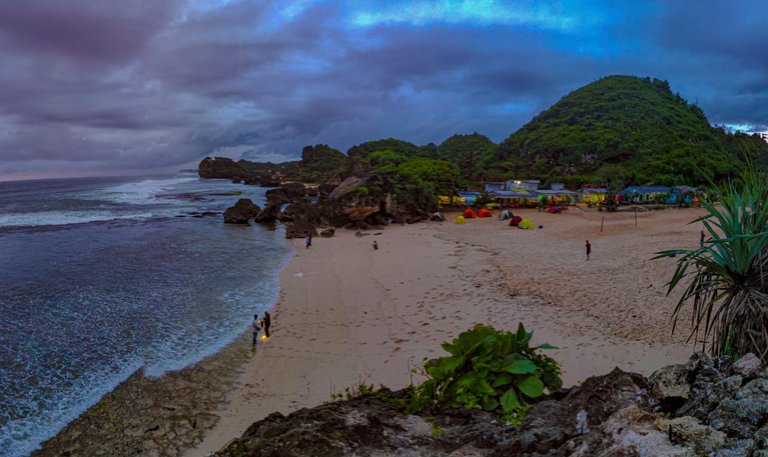 )
**How the beach look like**
Me and my friends spent the night and camped there. We spent our evenings doing fun and enjoying the beach evenings. For the people of Yogyakarta, this place is a favorite choice as a campsite. This is because the place is very supportive, including stalls that make it easier for us not to carry a lot of stuff when traveling. In addition, this beach looks very beautiful and very unique, that's because there are large rocks that we can climb and see the conditions around the beach from a height, then on the coast there are rocks that make the water still feel shallow until almost to the middle of the sea. However, the drawback is that the waves here cannot be used for surfing.
![img_0.1865511613447918.jpg](
) ------------------------------------------------- ![img_0.9970820755722414.jpg](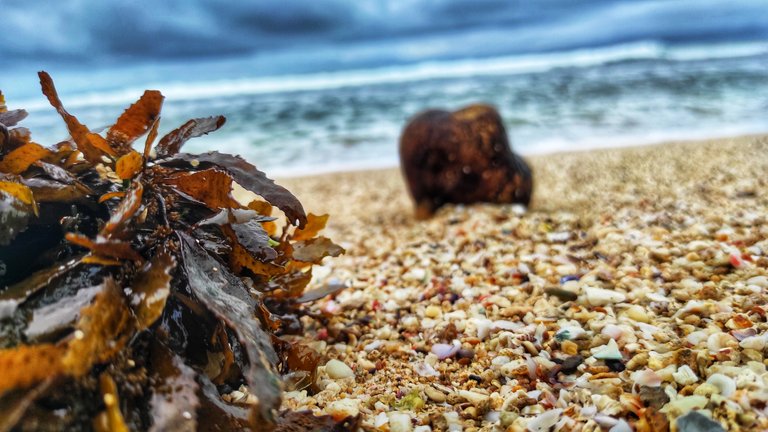 ) -------------------------------------------------
**Some information about the beach**
Ngrumput beach is one of the beaches of the south coast, which is famous for the tragedy of the Nyirorokidul lagoon. However, the Nyirorokidul story is precisely in Parangtritis and not here. Therefore, according to custom, there is a myth about the prohibition of wearing green clothes because it will resemble nyirorokidul. However, even though it's like that there are still people who go here and swim there wearing green clothes.
![img_0.09233931979795378.jpg](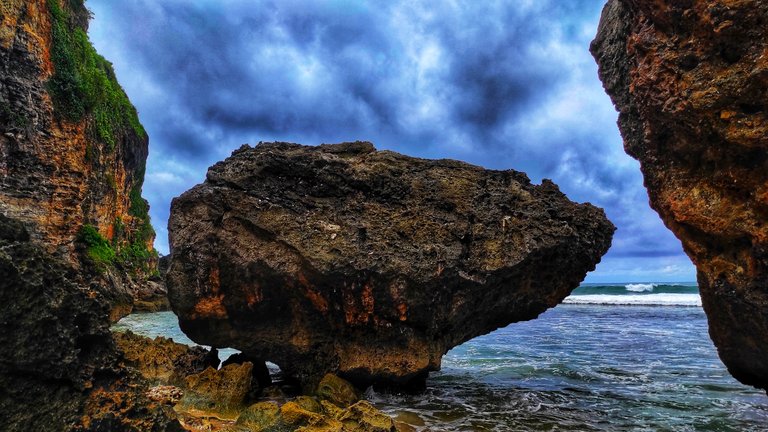 )
**How you can get the beach**
Yogyakarta is a city full of tourist attractions, so there are so many tourists who come to enjoy tourist attractions in Yogyakarta. So, if you are interested in visiting this beach, you don't need to worry because this beach can already be tracked using the google map application. By following the directions according to the google map directions you can get here. For those of you who don't have a private vehicle, don't worry, because in Jogja, public transportation such as buses can be rented to get around to visit tourist attractions on the south coast.
Here I'll show you all photos that I got around the beach ![img_0.8736471194115547.jpg](
) ------------------------------------------------- ![img_0.9002313085927439.jpg](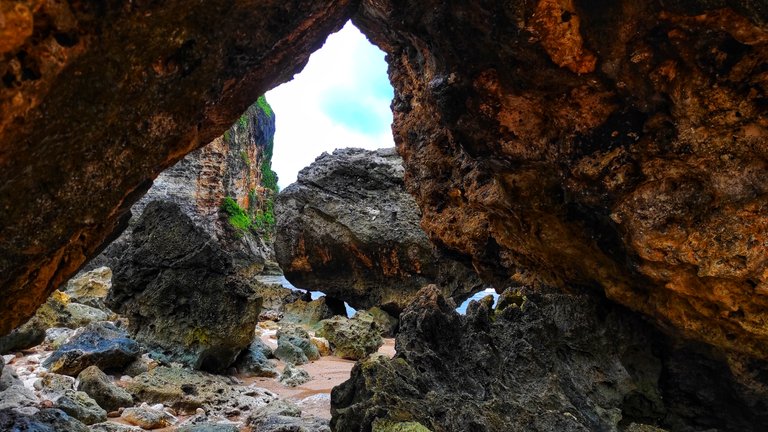 ) ------------------------------------------------- ![img_0.8279857592291443.jpg](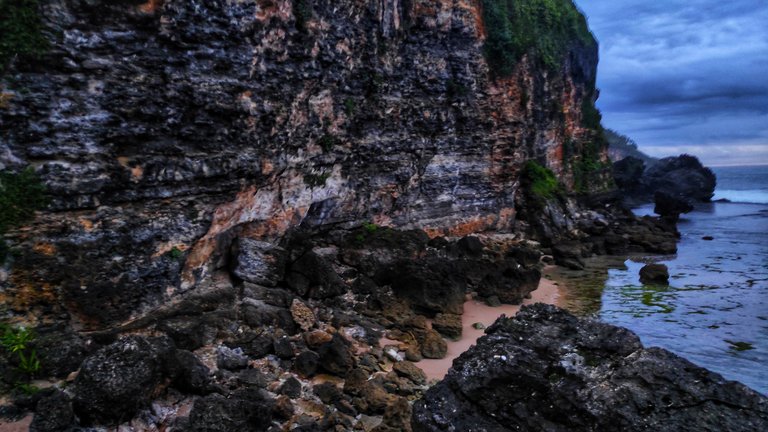 ) ------------------------------------------------- These how the beach look like at the night ![img_0.9937895097249024.jpg](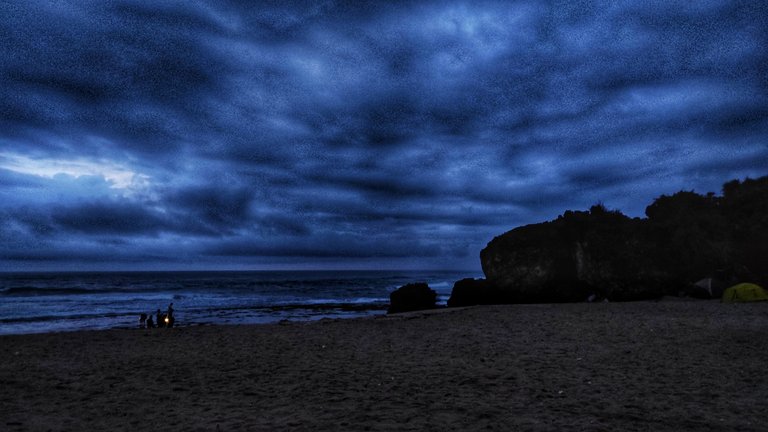 ) ------------------------------------------------- ![img_0.4331420855967759.jpg](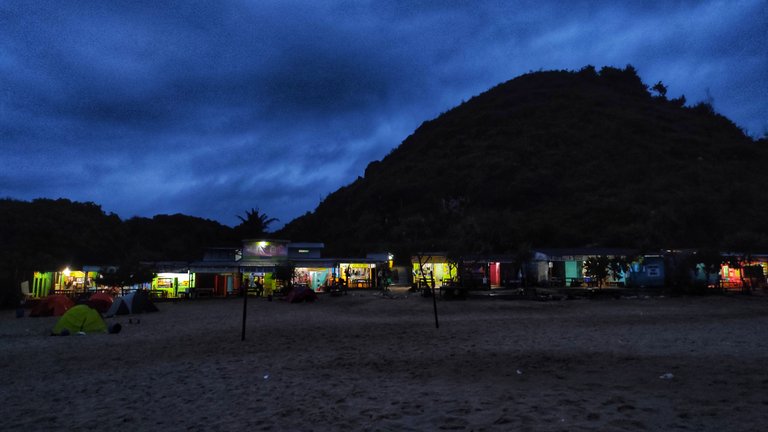 ) ------------------------------------------------- ![img_0.48526990514814927.jpg](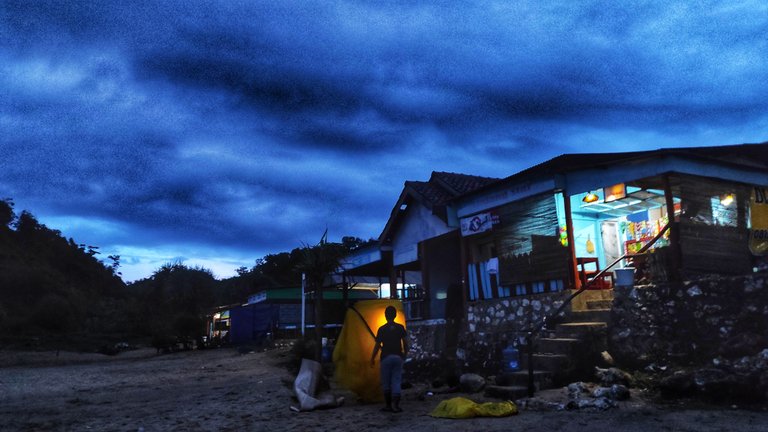 ) ------------------------------------------------- I have took some photos of my self, and here are ![img_0.3605068531747033.jpg](
) ------------------------------------------------- ![img_0.18136486755173806.jpg](
) ------------------------------------------------- Hope you enjoy my shoot ![img_0.7103630099837973.jpg](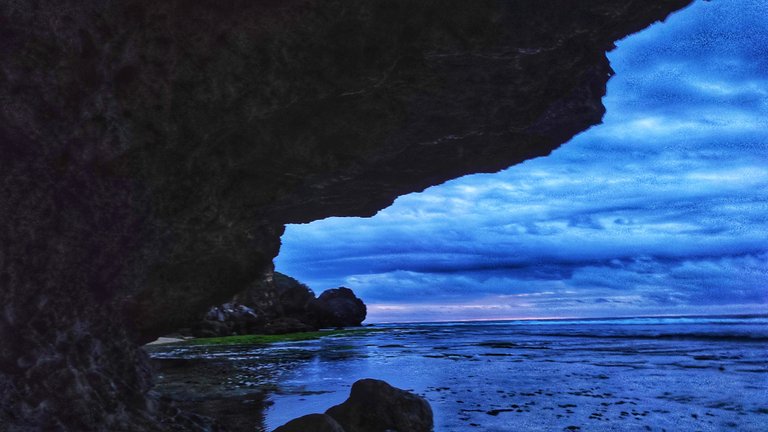 ) ------------------------------------------------- ![img_0.43452739333822454.jpg](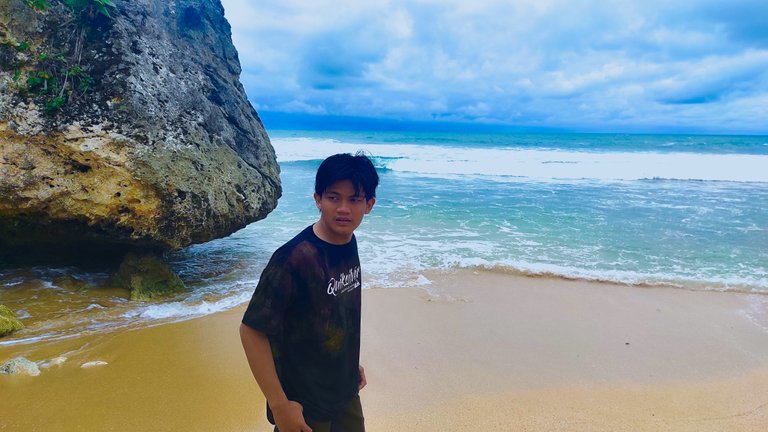 ) ------------------------------------------------- **the photos taked by : xiomi redmi not 9 pro** **target of photos : some things around ngrumput beach** **Location : Aceh, Indonesia** **Edited on : snapseed and lightroom**
**THANKS FOR VISITING MY BLOG💕**
**REGARD ME,**
***@harisfaris**