Long exposures at the artwork at the beach!
The entire coast line of the Netherlands consists only out of sand! We have no rocks or driftwood or anything like that anywhere! We have nothing what you can use as a landscape photographer when you want to take beautiful long exposure photos! Sometimes there is rubbish on the beach, but that's of course not so nice to use in your pictures!
But we have some men made objects that we can use! Like the "pole village" on the beach of Petten! it's an artwork of 160 wooden poles that forms a monument that symbolizes the old village of Petten, that has completely disappeared into the sea during a big storm in the year 1792! The poles form an outline of ten houses and a church!
This is a hot spot for Dutch photographer and there always is someone photographing there! But not in wintertime, than you often have the place for yourself!
Today we were here because you could entered a competition on Instagram where you could win a workshop of the famous Dutch landscape photographer Bas Meelkers!
And I was one of those winners!
I already met Bas a couple of times and he is very good and also very nice person! And he knows a lot about long exposure photography! He told us how his workflow what he always does wen he is going out for a shoot! And of course what he is doing when he is outside on the beach! I already know a lot about photography but today he learned me to look at the light better! Because behind you maybe the lighting is better! So always look behind you when you are out shooting something!
Here are some pictures that I took that day!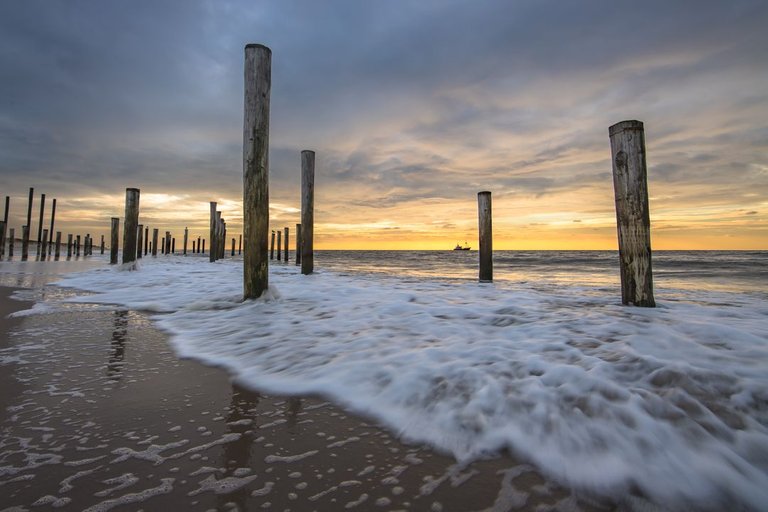 I wanted to capture the movement of the water in between the poles but I didn't want to use a very slow shutter speed that the water is becoming milky colored! Over all, I wanted to stand in the middle of the artwork so that I really could capture the waves! That also means that your feet get wet! This, despite the fact that I had boots on, the waves regularly came over the edge of my boots! And your tripod also sinks away in the sand when the waves flush around it! So a slower shutter speed wasn't even possible! The picture above here is shot whit 1/20 of e second and below here is 1,6 seconds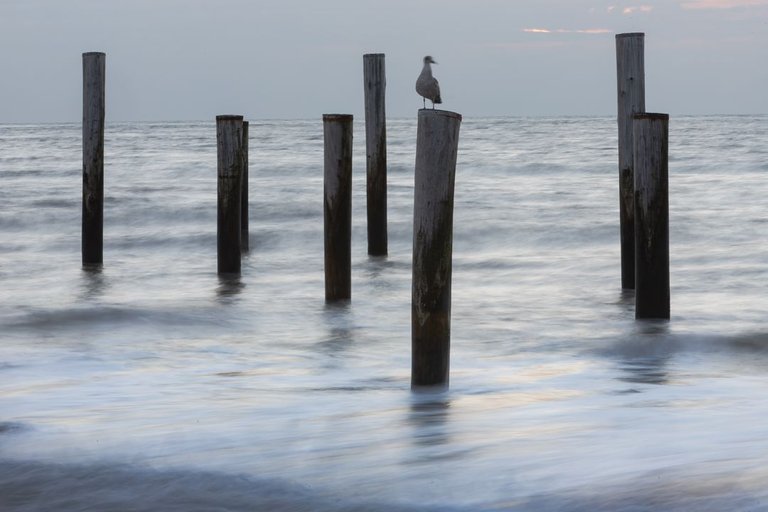 And when other photographers are in frame, I never wait to take a picture but I include them in the frame!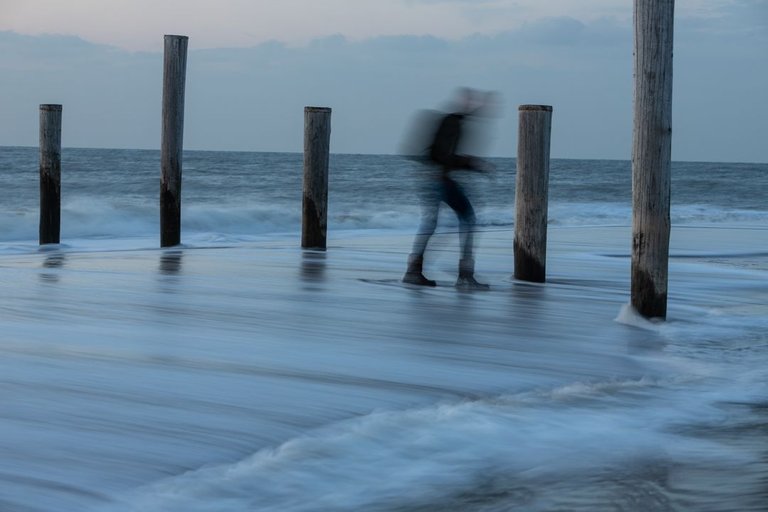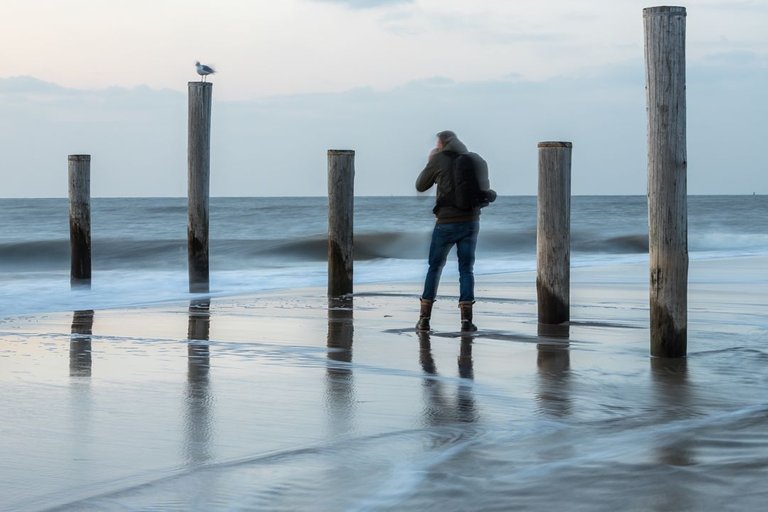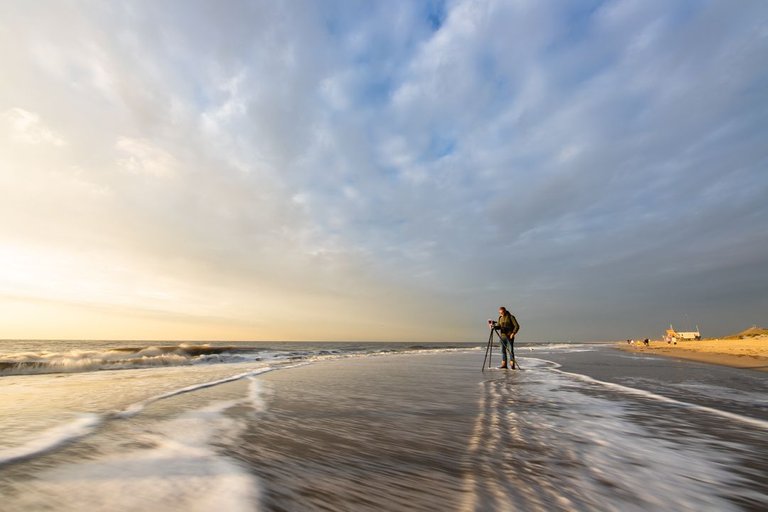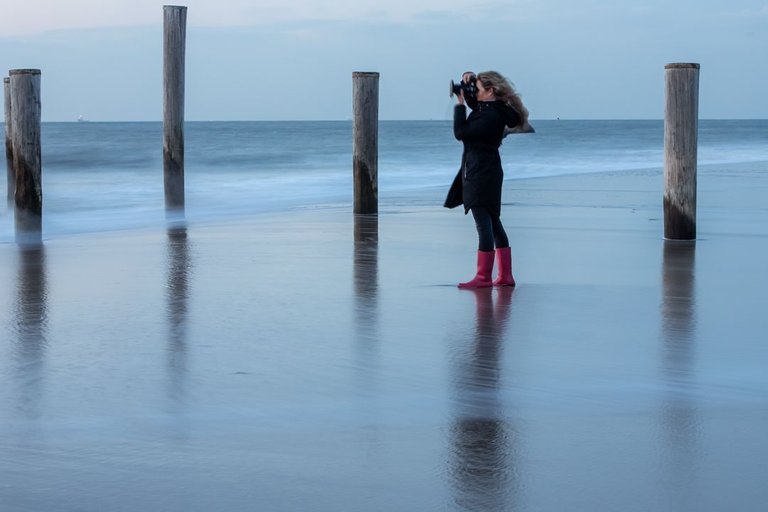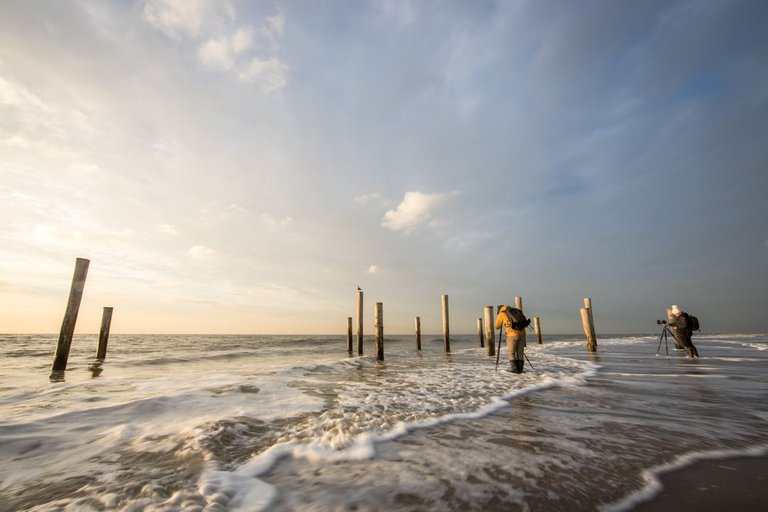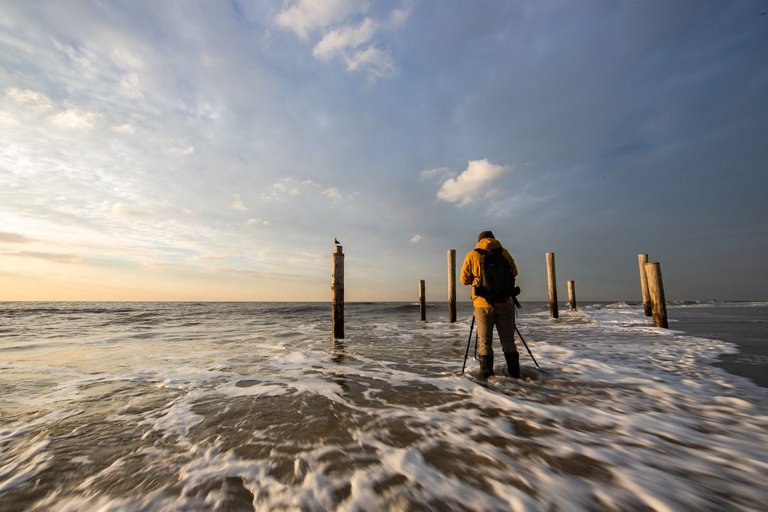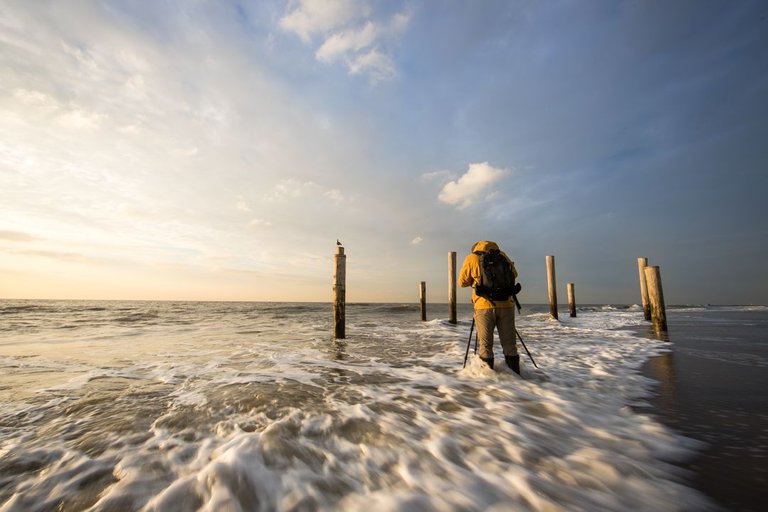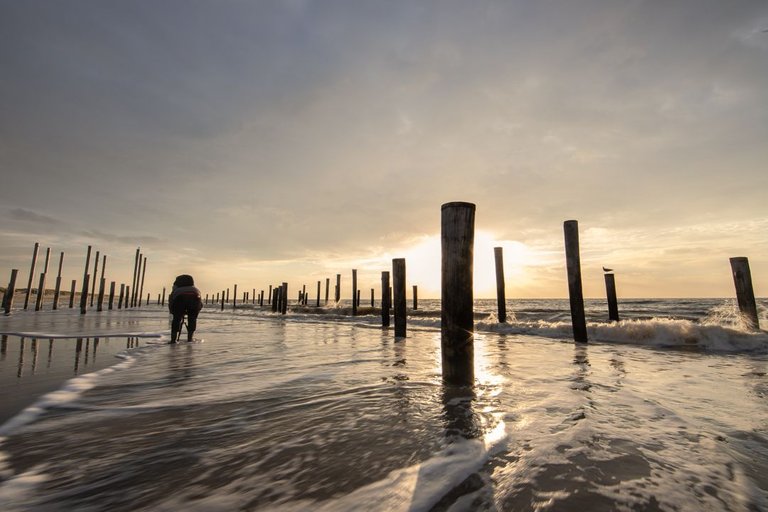 The shutter speeds from the pictures above here range from 1/25th of a second to 2 seconds!
Can you guess witch picture I made on 2 second?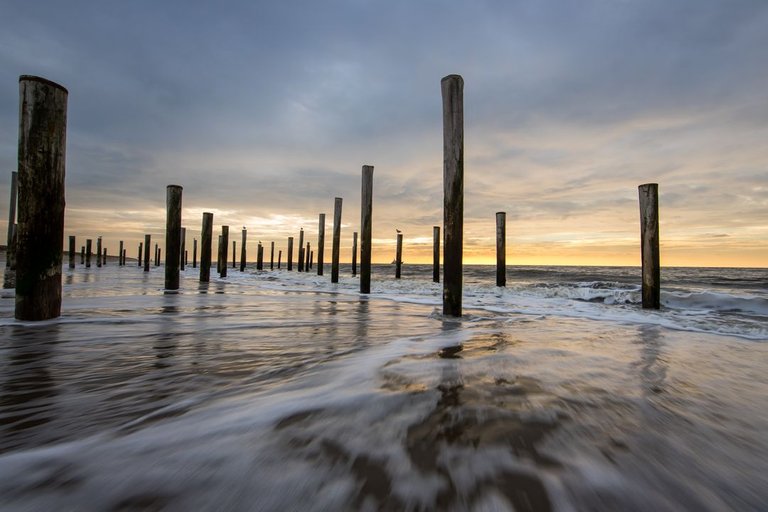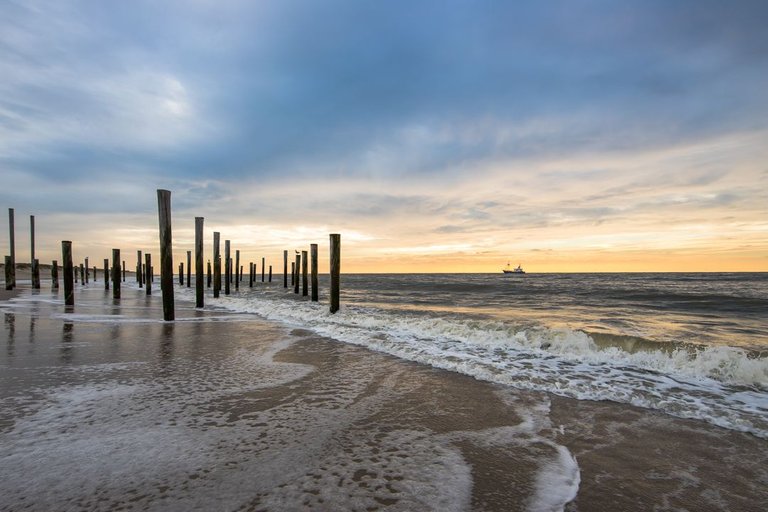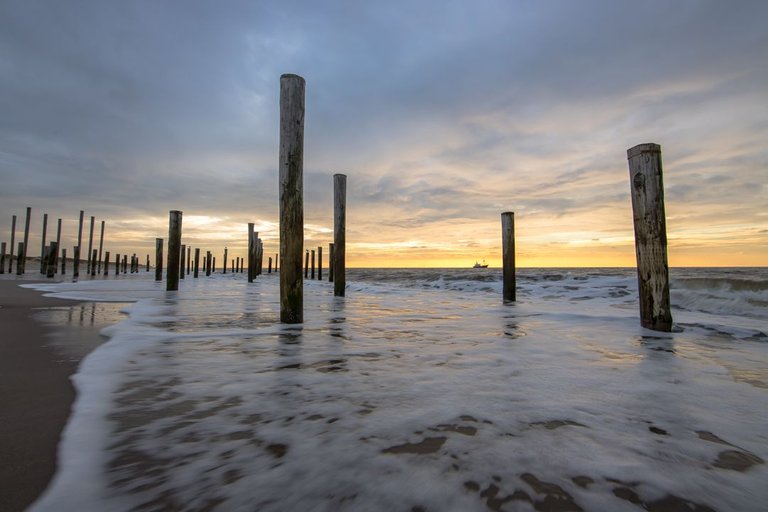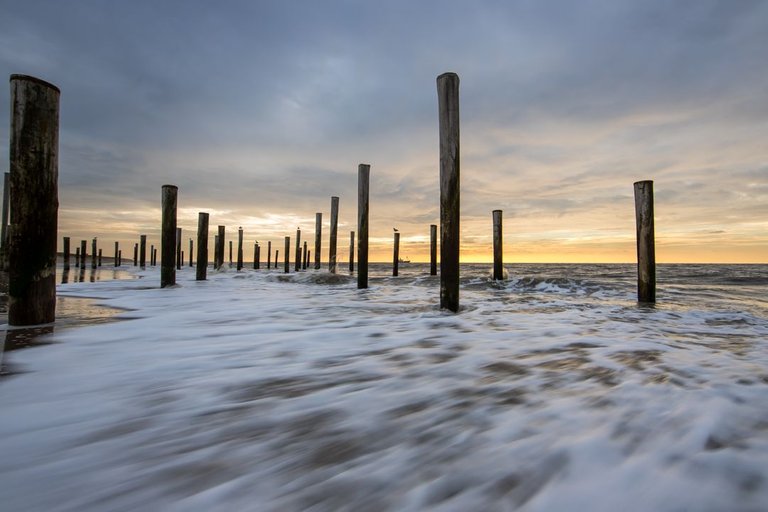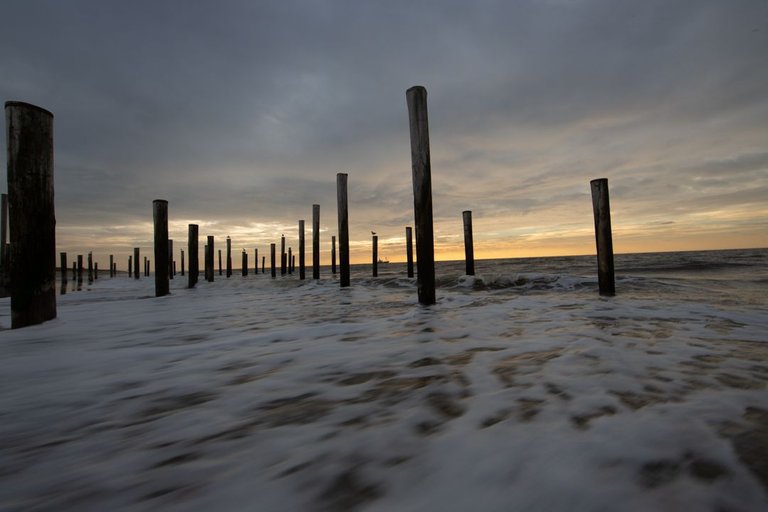 The sunset didn't pop out like we hoped but there were some nice colors at the horizon!
So that's why I put on my zoom lens and tried to capture the fishing boats in the distance!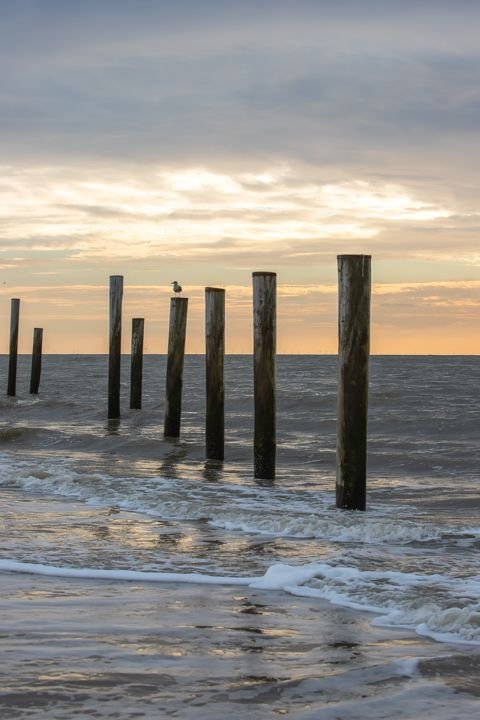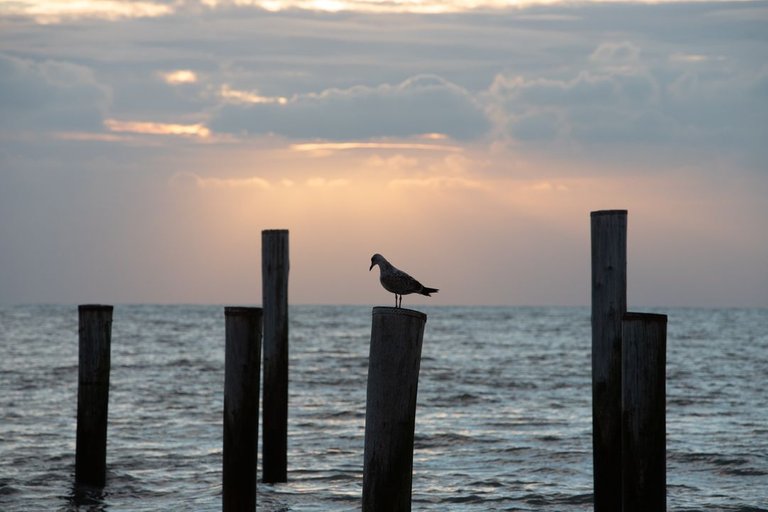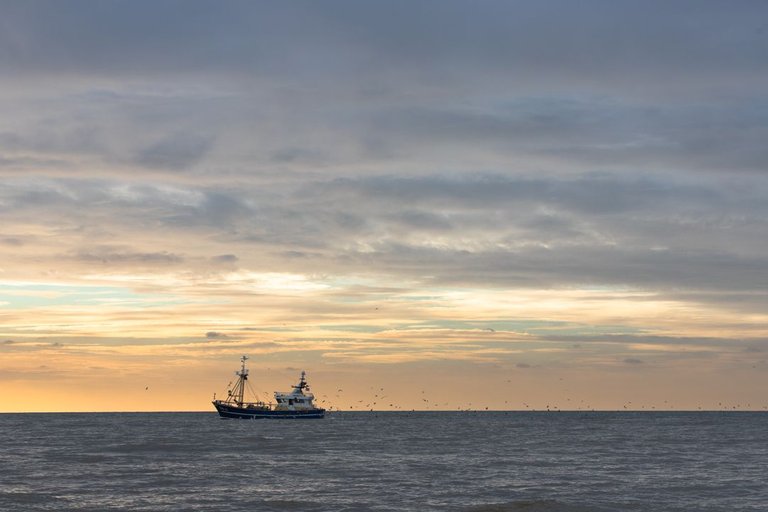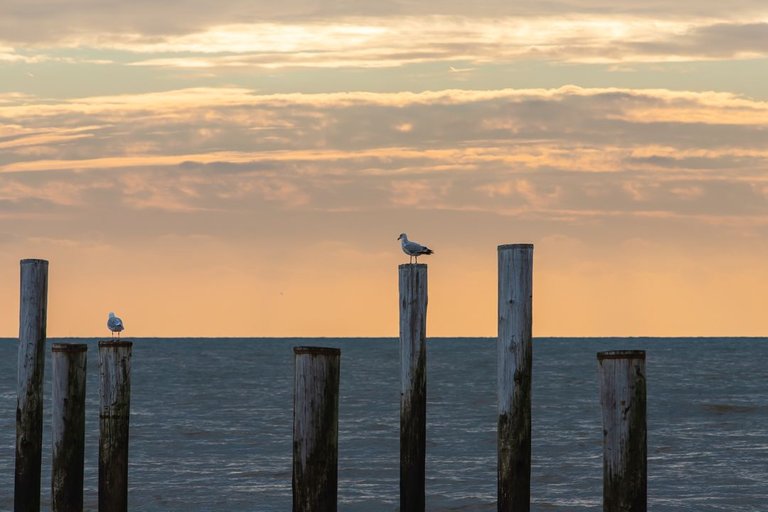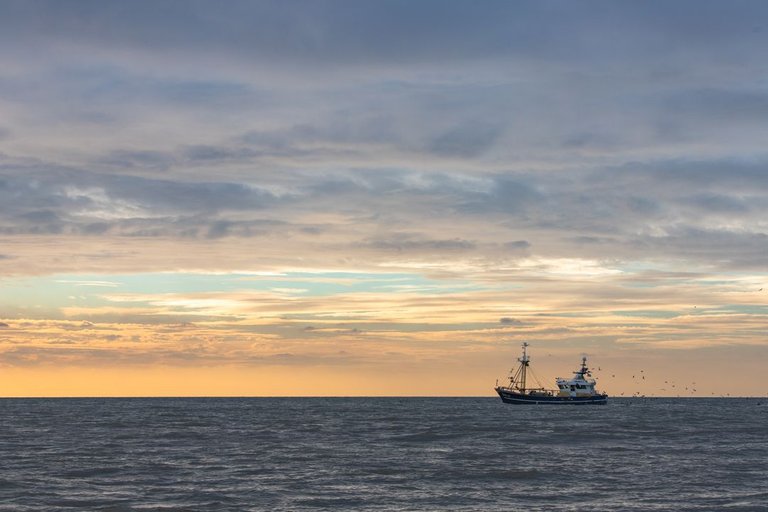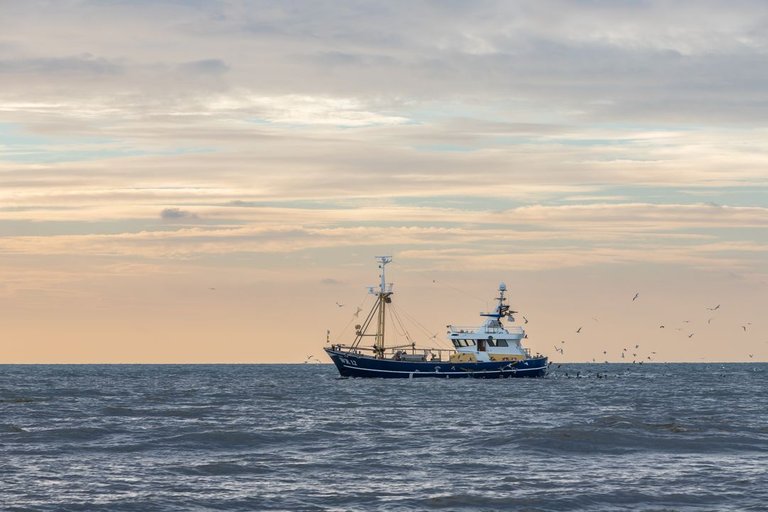 And here is an old YouTube clip from me of this location that I shot with my drone!
Thank you for watching, reading and commenting on my post! please give me a follow so I can get to 1000 followers!
---
---