La Pava Real / Peahen
Aunque de menor atractivo que el macho de este género, ella, la pava real, se muestra regia e imponente en su pavonear.
El pavo real se caracteriza por una larga y colorida cola de fino plumaje que abre en abanico para atraer la atención de su hembra. Siendo a él al que todos quieren admirar, yo preferí centrarme en ella, y ella se lució encantada frente a la cámara.
Although less attractive than the male of this genus, she, the peahen, is regal and imposing in her strutting
The peacock is characterized by a long and colorful tail of fine plumage that opens in a fan to attract the attention of its female. Being him, the peacock, who everyone wants to admire, I preferred to focus on her, and she looked delighted in front of the camera.
---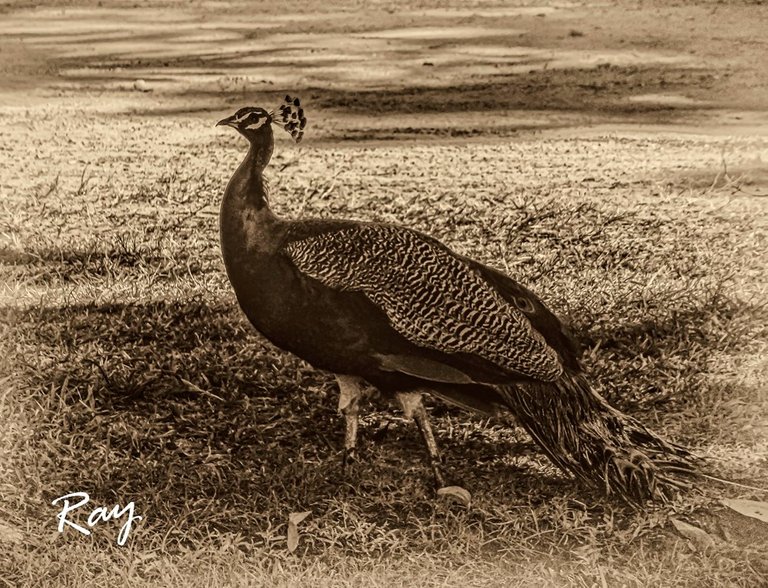 SONY DSC-HX9V | 54mm | 1/800s | f/5.6 | ISO-200 |
---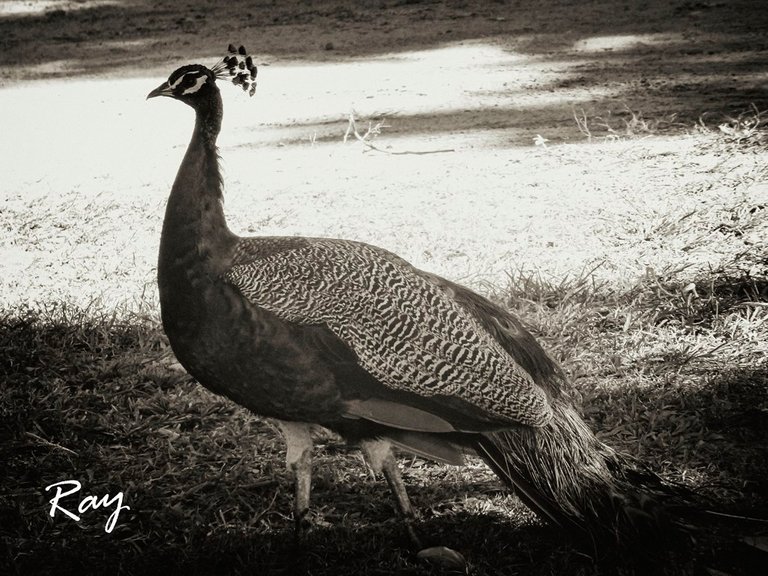 SONY DSC-HX9V | 51mm | 1/200s | f/5.6 | ISO-200
---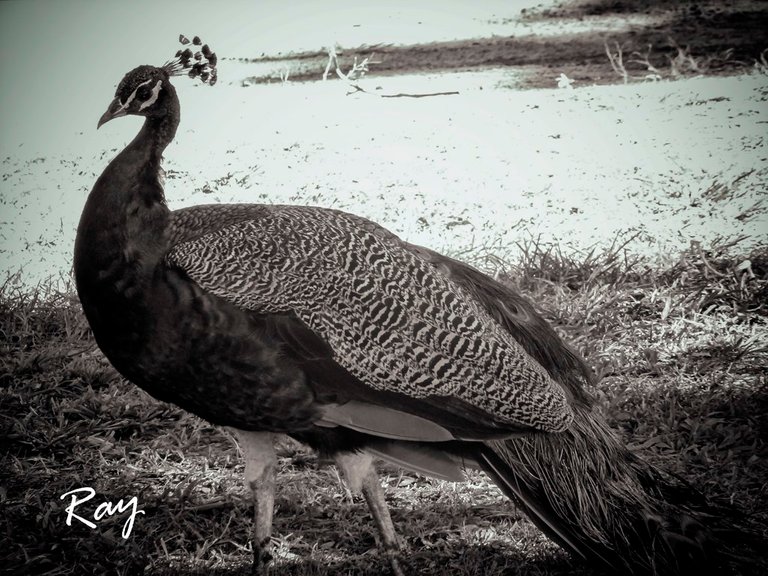 SONY DSC-HX9V | 63mm | 1/60s | f/5.6 | ISO-200 |
---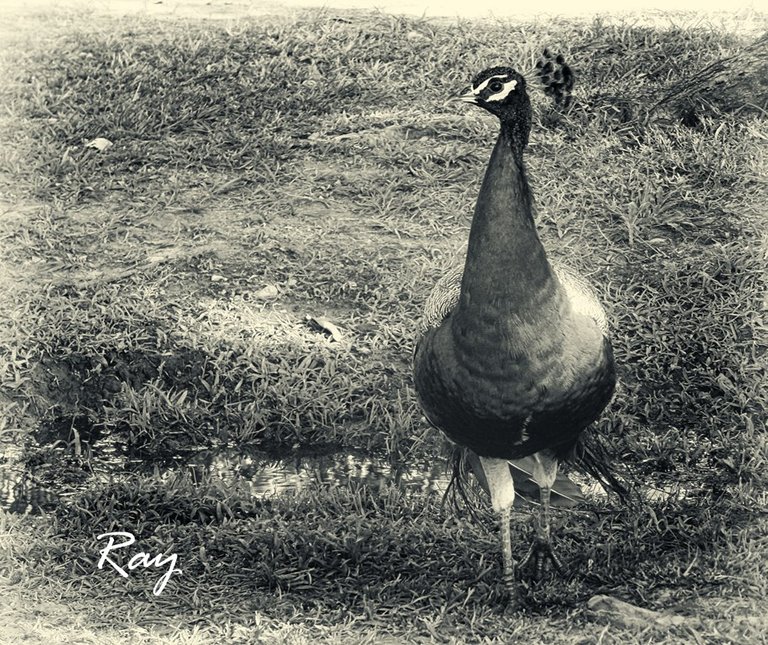 SONY DSC-HX9V | 36mm | 1/60s | f/5 | ISO-200
Edición / Edition: Adobe Photoshop CC 2018
¡Pura pavería!
That' s flirty!

Todas las fotografías son de mi autoría y propiedad.
All photographs are my authorship and property