Anniversary retrospective
If you have been reading my posts for some time, then you most probably have heard the name Fotini coming up every once in a while. She is my loving partner and it is exactly 13 years since the night that our paths crossed and aligned ever since.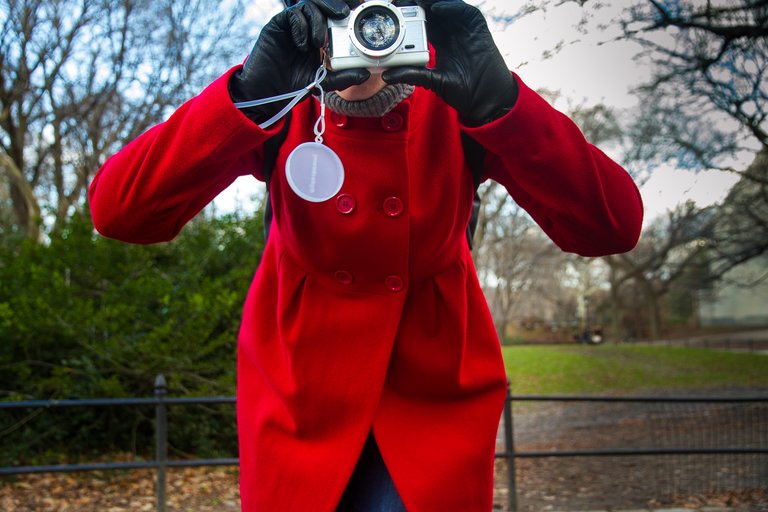 Part of this special occasion was looking old photographs and remembering some of the countless experiences we had all those years. Long story short we come upon the pictures of our trip to New York in December of 2009 and more specifically the ones that Fotini took with her adorable white toy camera!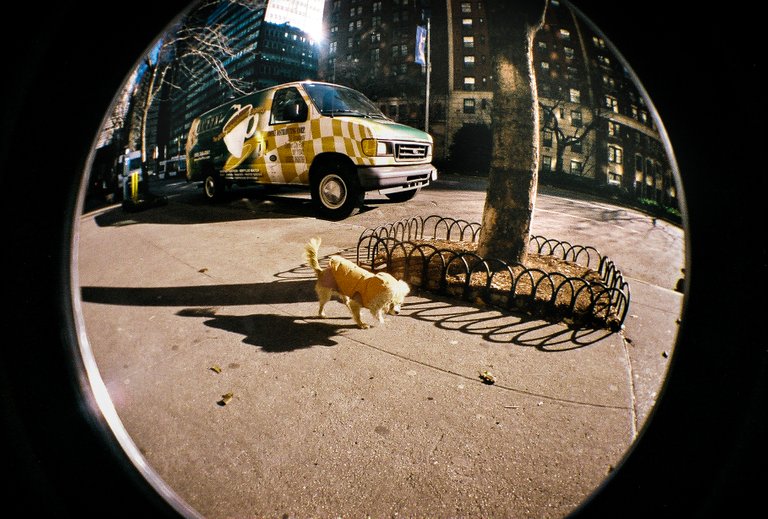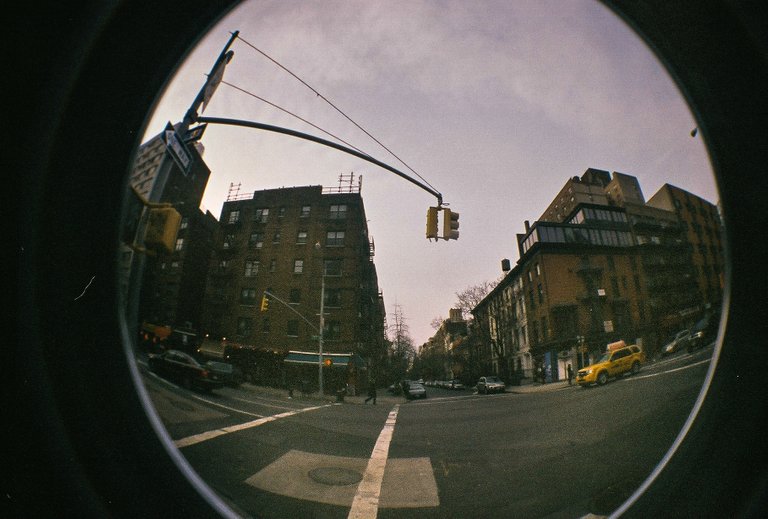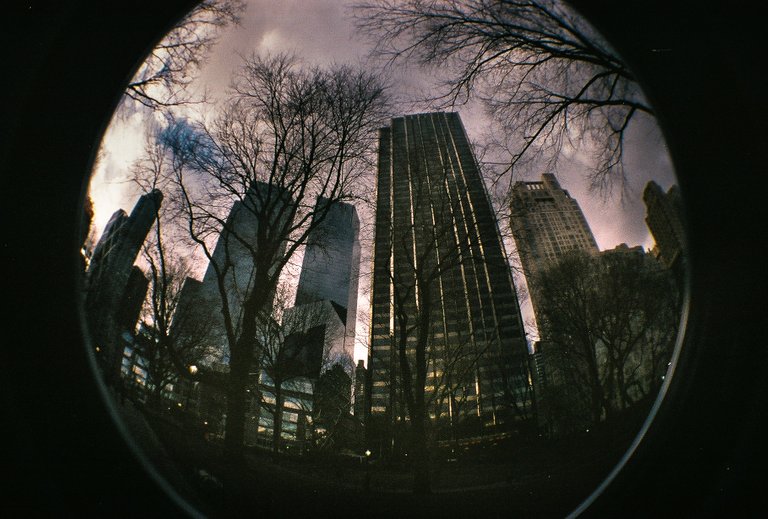 If you haven't heard of lomo cameras you should do some googling about it! They are hardly more elaborated than a pinhole camera and yet they became a global trend! There is even a special term about the photography related to them!
Lomography is the style of pop photography based on the quirky cameras by the Austrian camera manufacturer known as Lomo. It was a trendy, peaking in winter of 2011, but there is still lots of enthusiasts using lomo cameras and shooting film. There are several camera types that fall under the Lomography genre. Among some of the more popular, are the Diana and Holga. These cameras, and (all of them in the Lomo line) are usually poor technical cameras. They are inexpensive, plastic and often have light leaks, poor alignment of their lenses or other defects, which makes it a cool signature look.
source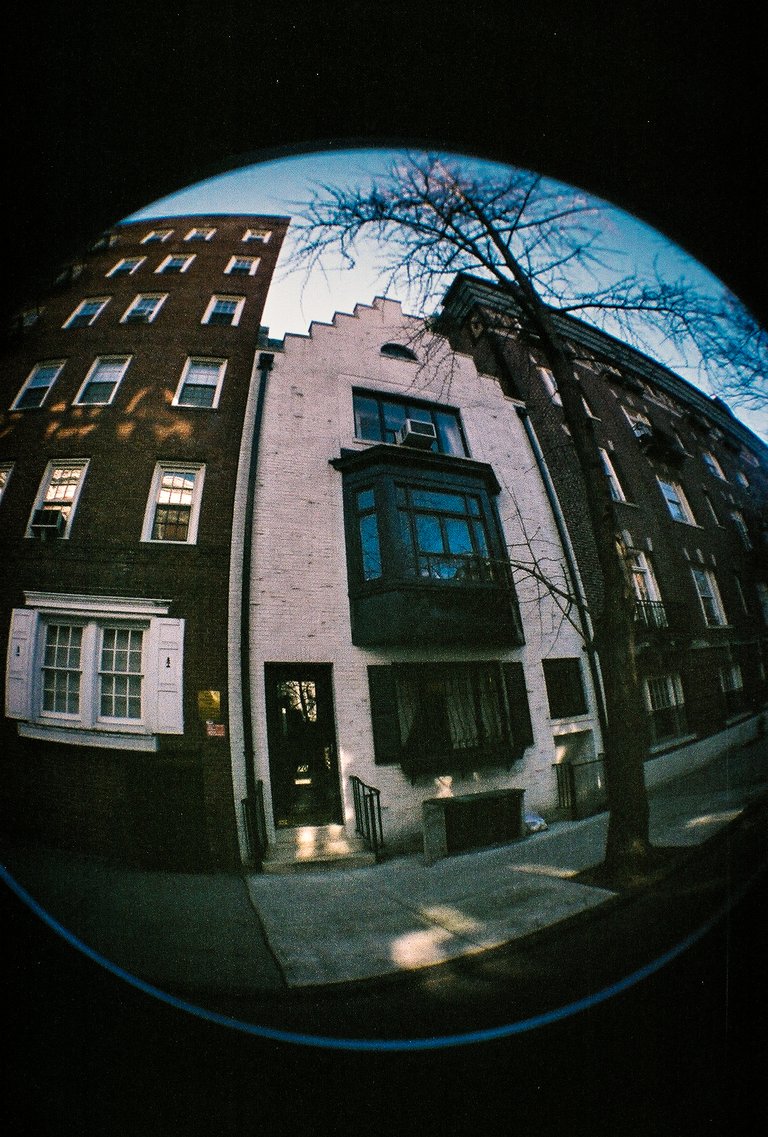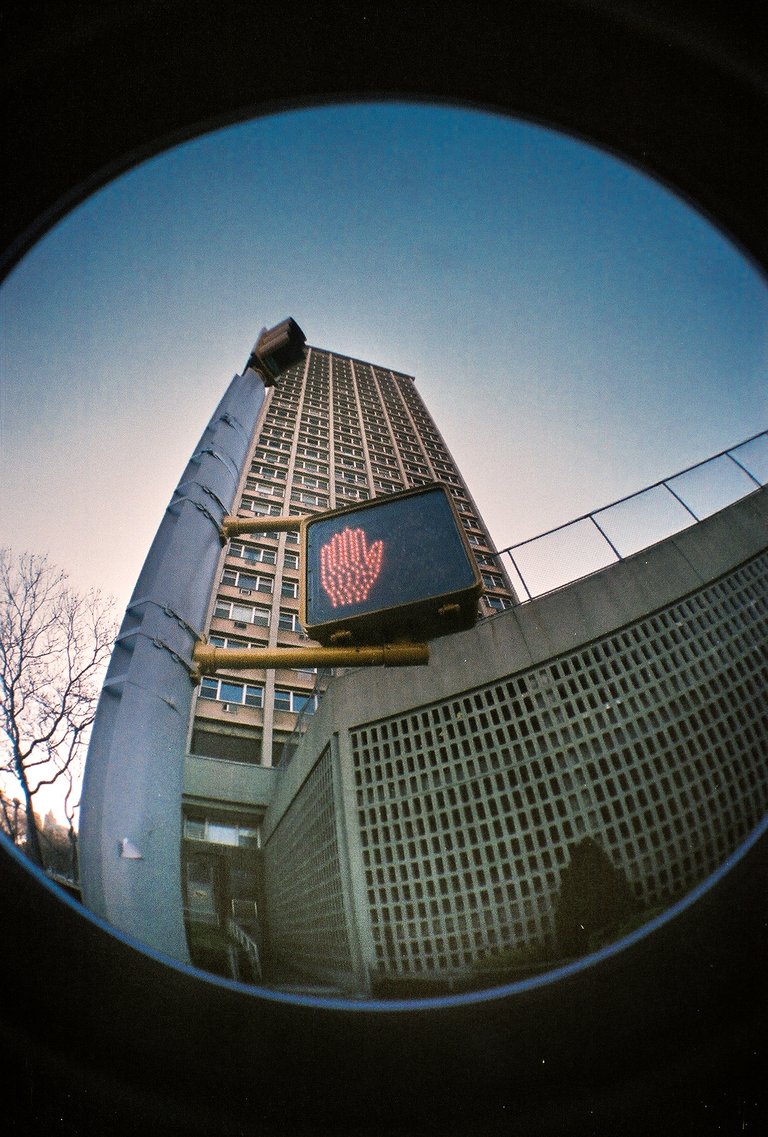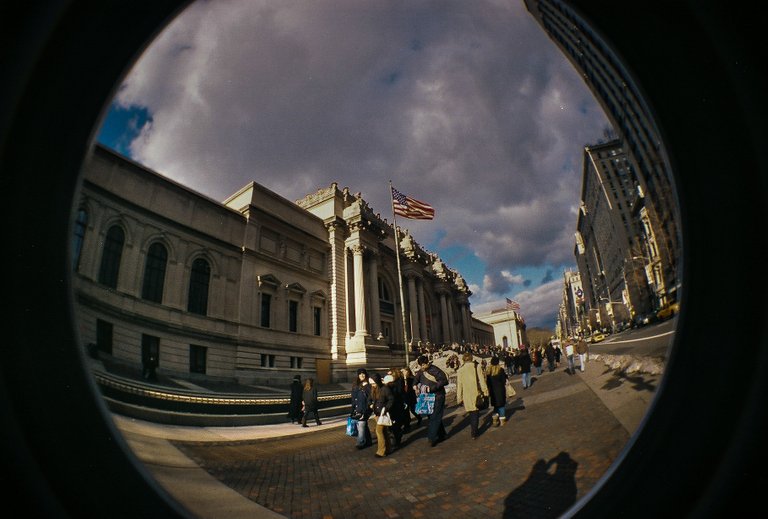 As you can see the one that we had aboard has a fisheye lens giving an even more distinguishing result. After all this years I don't really remember who took those pictures but I suspect that I was mostly focused on my brand new canon 7d, so I'll credit Fotini for the shooting and myself for the editing :)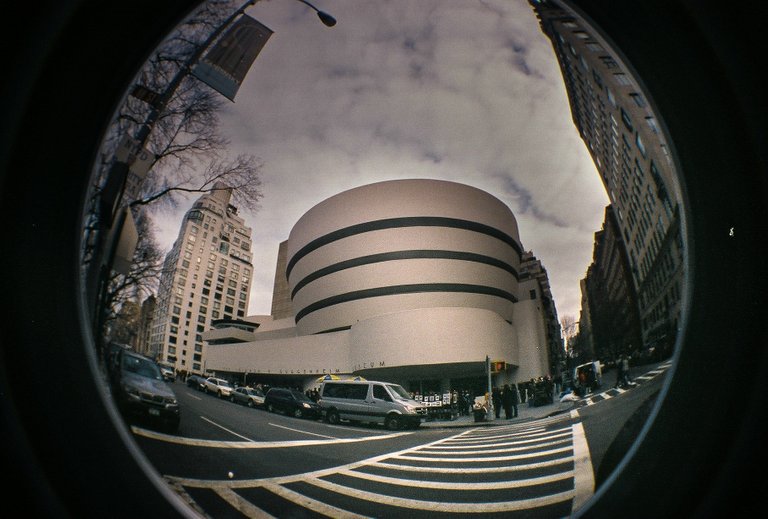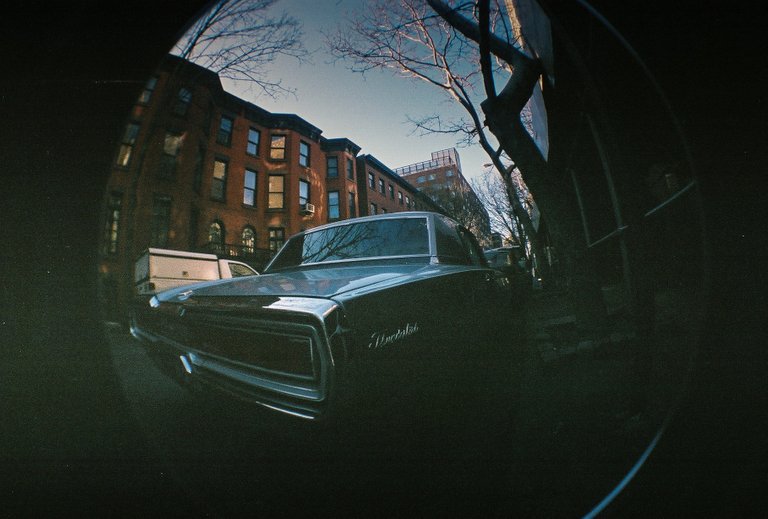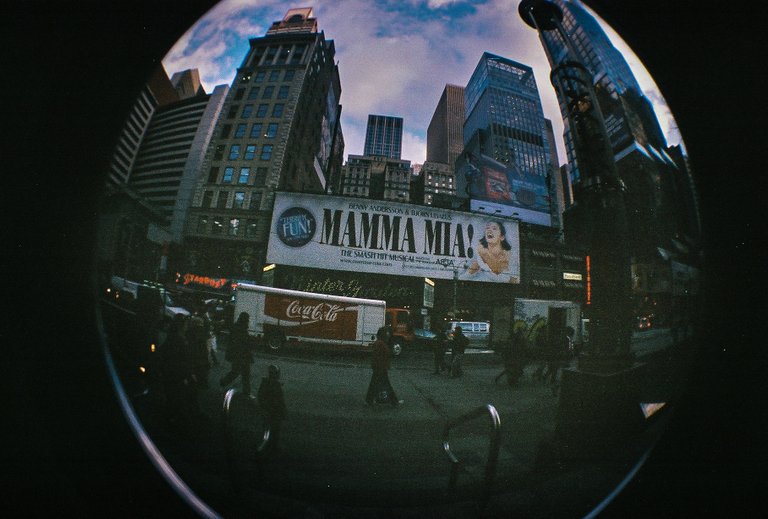 Not that there is much editing done. The files that I found are some very low quality scans of the original negative film and after all, imperfection is this camera's virtue :)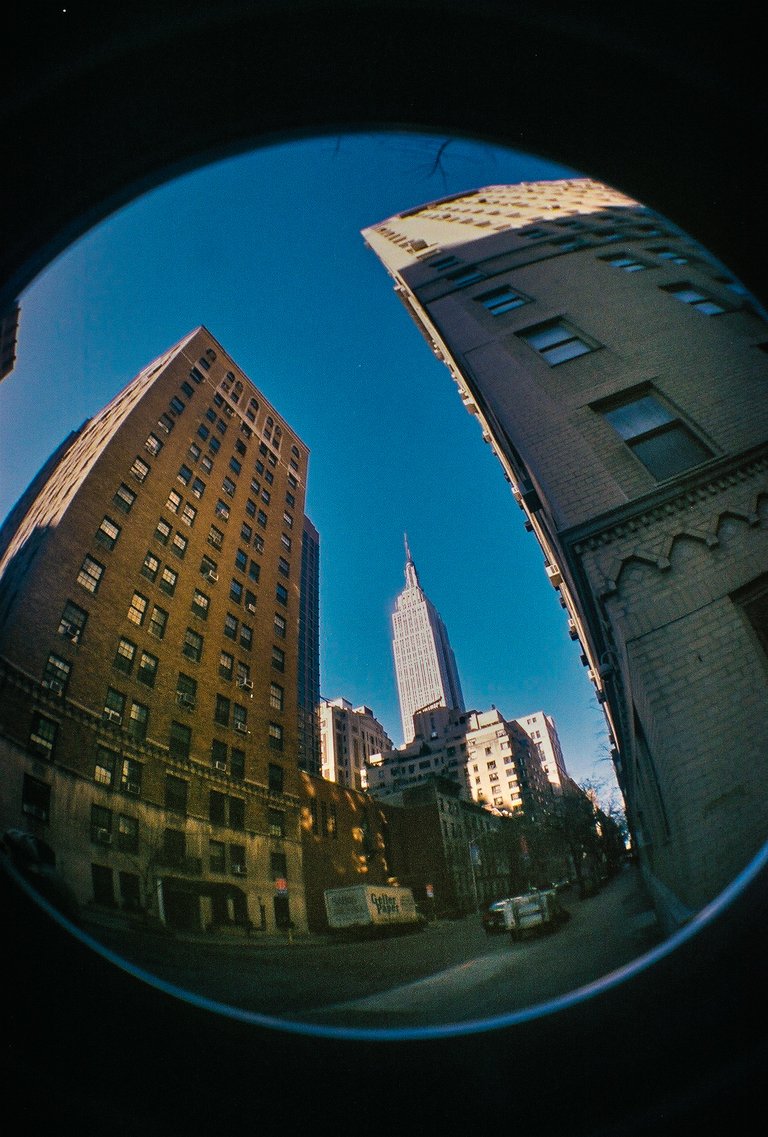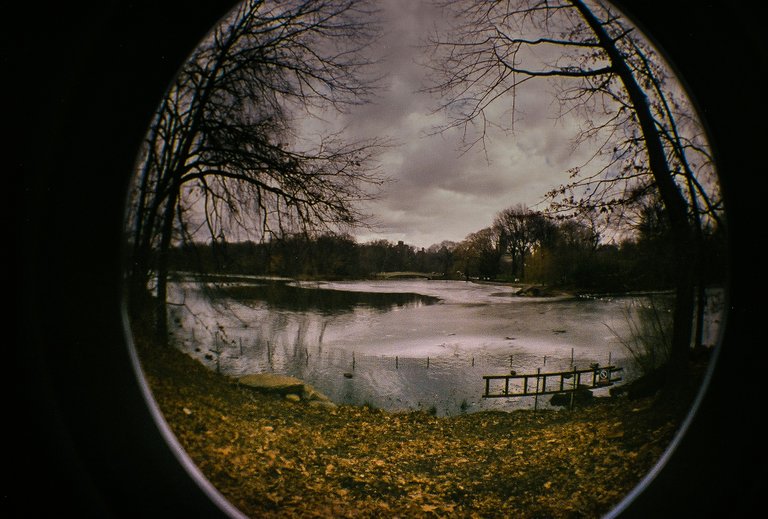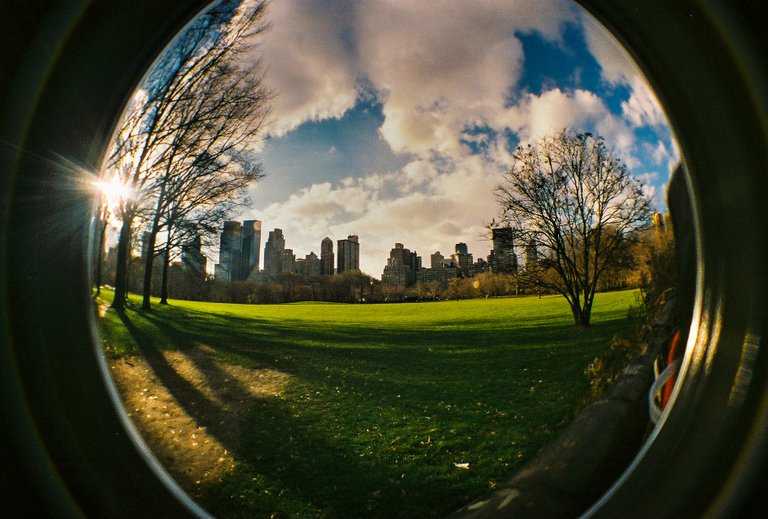 I am afraid that the pictures are in no particular order. I know that all of them are taken in Manhattan and that we started our day from the 51th street (the Pod 51 Hotel) and ended up at the Central Park. I also recognize the Guggenheim Museum but it will take a New Yorker to reconstruct our route!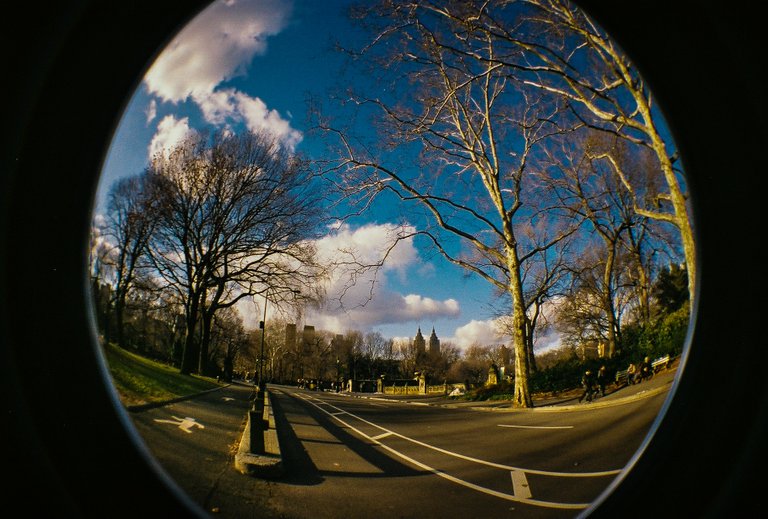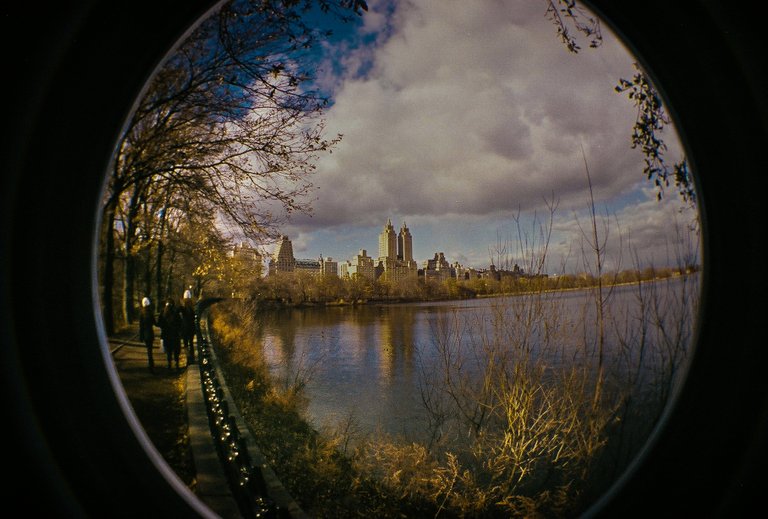 What I do know is that today is Wednesday and we took those shots as we walked so this is my contribution to the collaborated challenges of Wednesday Walk hosted by @tattoodjay and MakeMeSmile by @elizacheng!
And since I started this post with a Fotini's picture it is only fair to end it with one of myself!
Have a lovely day/evening/night :)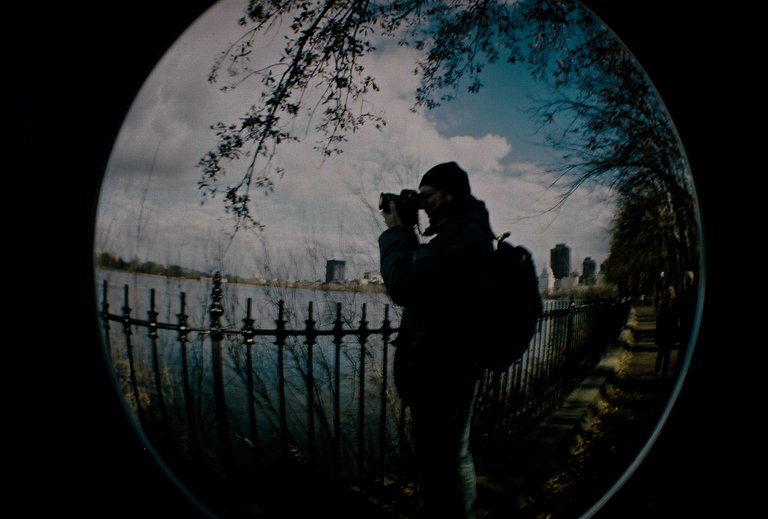 Unless stated otherwise, all the pictures and the words are mine.
Thank you for reading and if you want to know more about me you can check out my introduction post.
Commenting, upvoting and rebloging are highly appreciated!
---
---