Water And Art
At the end of the last month, I visited another exhibition. It was kind of a last minute thing as it was taken down on Friday. This was a very different one as it was with sales and had a specific topic. Now I'm not sure if the topic was announced well in advance, so the artists could actually create a new painting for the event, or each artist selected a painting that matched the topic.
Water
When I saw the topic, started thinking how could you paint or draw water. Rivers and creeks are the most obvious ways, but I was hoping the creativity of these artists won't limit to these two options. These were amateur artists, so the expectations had to be adjusted accordingly.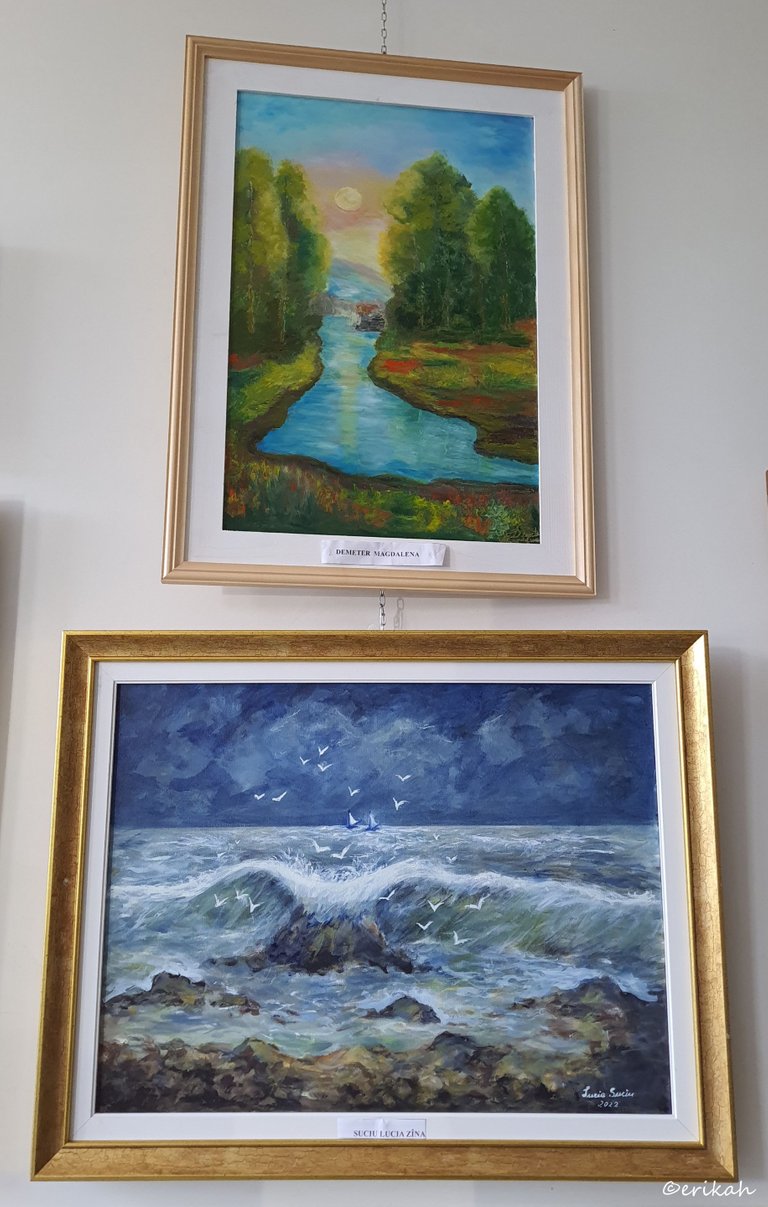 This is a gallery, where taking photos is very difficult. Paintings are hanging on chains or threads, there are two or three rows of artworks on the wall and sometimes the top ones are so high you can't even see them from close.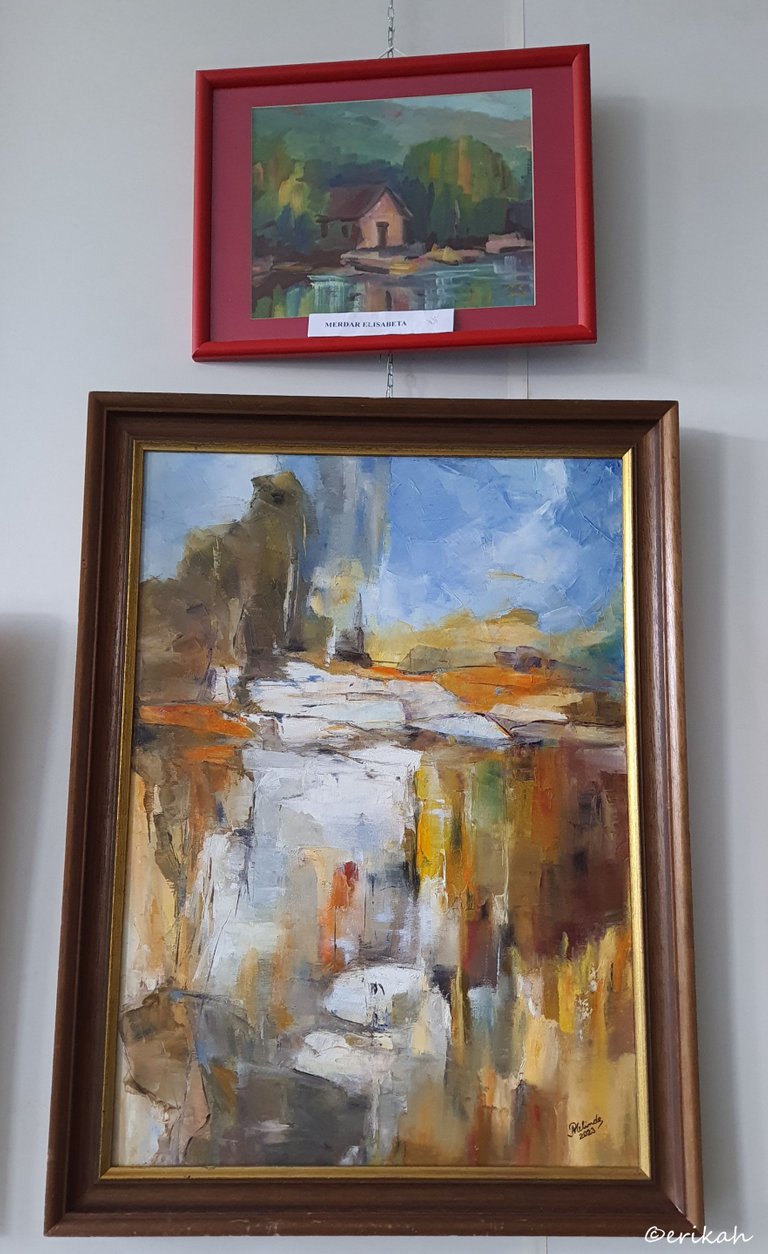 Knowing you can actually buy any of the artworks, makes you select them as you look at them. Obviously you won't buy any, but your mind and subconscious is playing this game. The one at the bottom was actually nice, I liked it.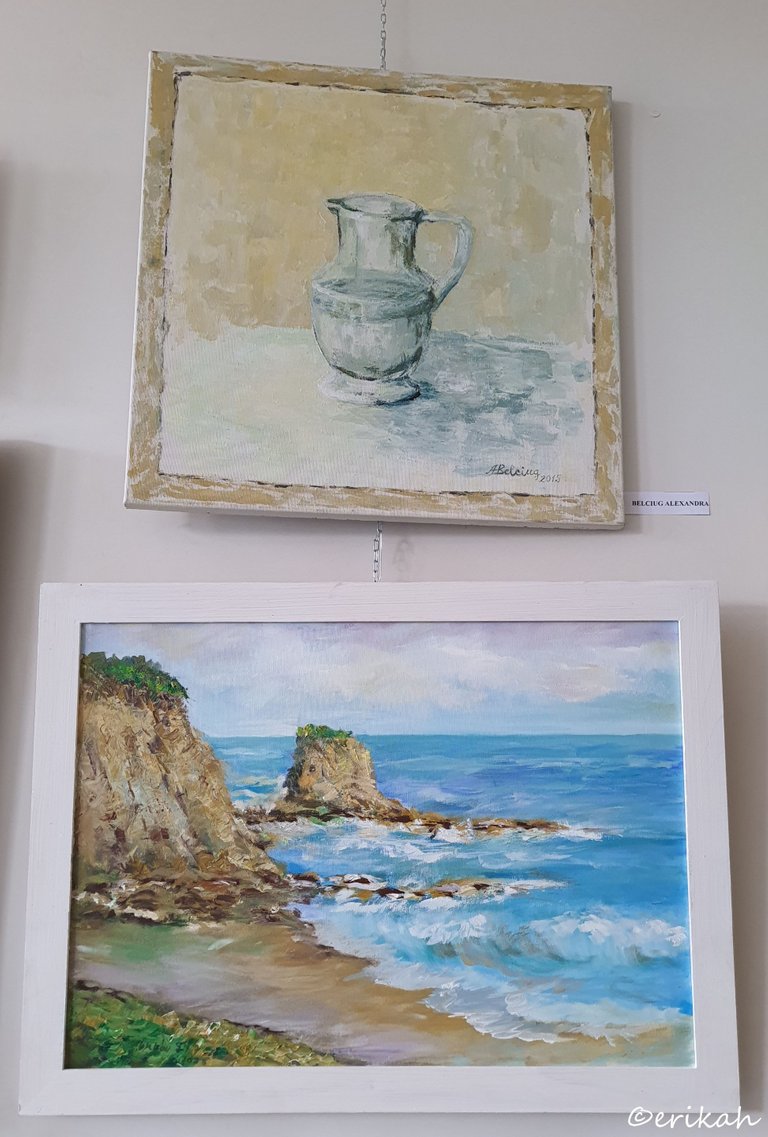 As I mentioned above, this was an exhibition with sales and I was alone. You can imagine who was the target of the curator lady. As soon as I entered the gallery, she came to greet me, which was nice. Then she offered me her assistance, which was also nice. This is how it's done as they get their cut of every sale and it is in their best interest to make as many sales as they can. Obviously everyone knows that maybe 1% of the visitors are buyers, but you never know who's the one.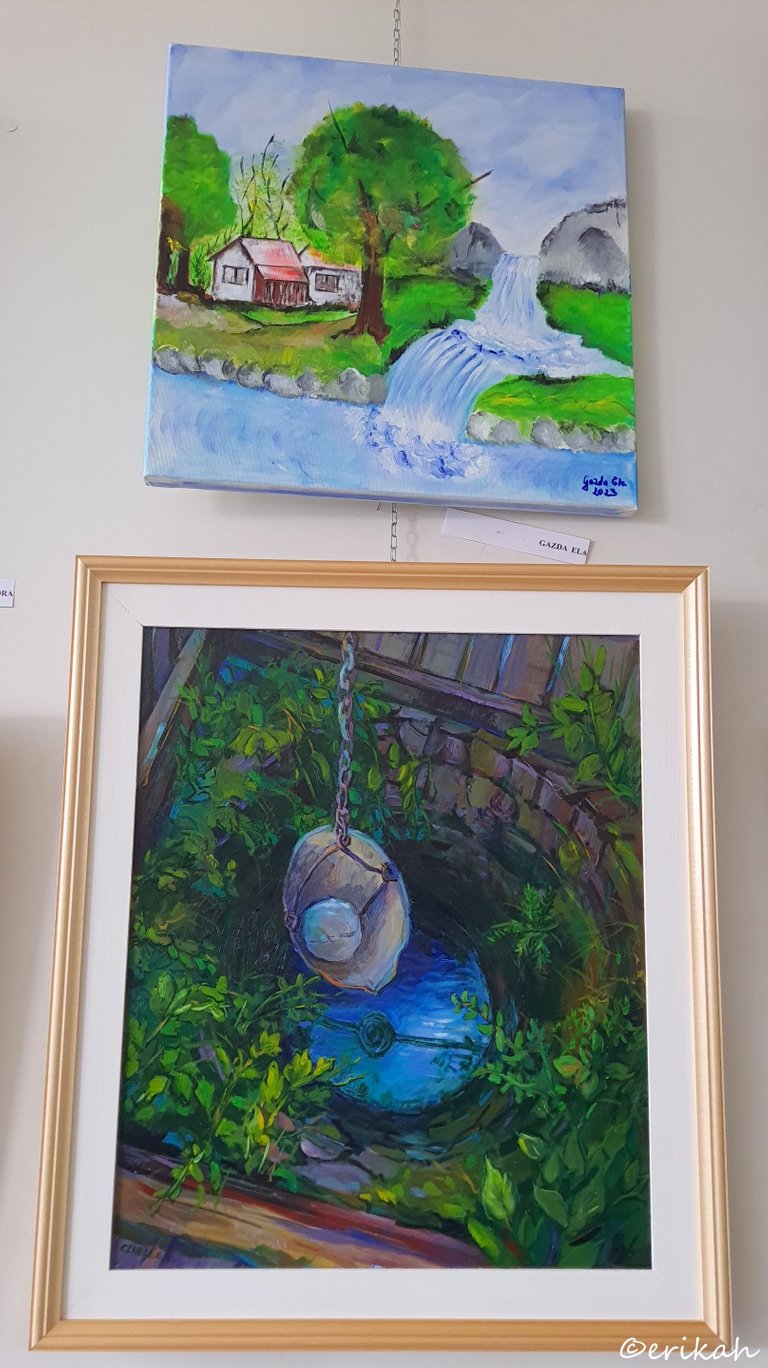 I was pleased to see there were not only rivers and creeks. There was a water jug as well, on the previous photo.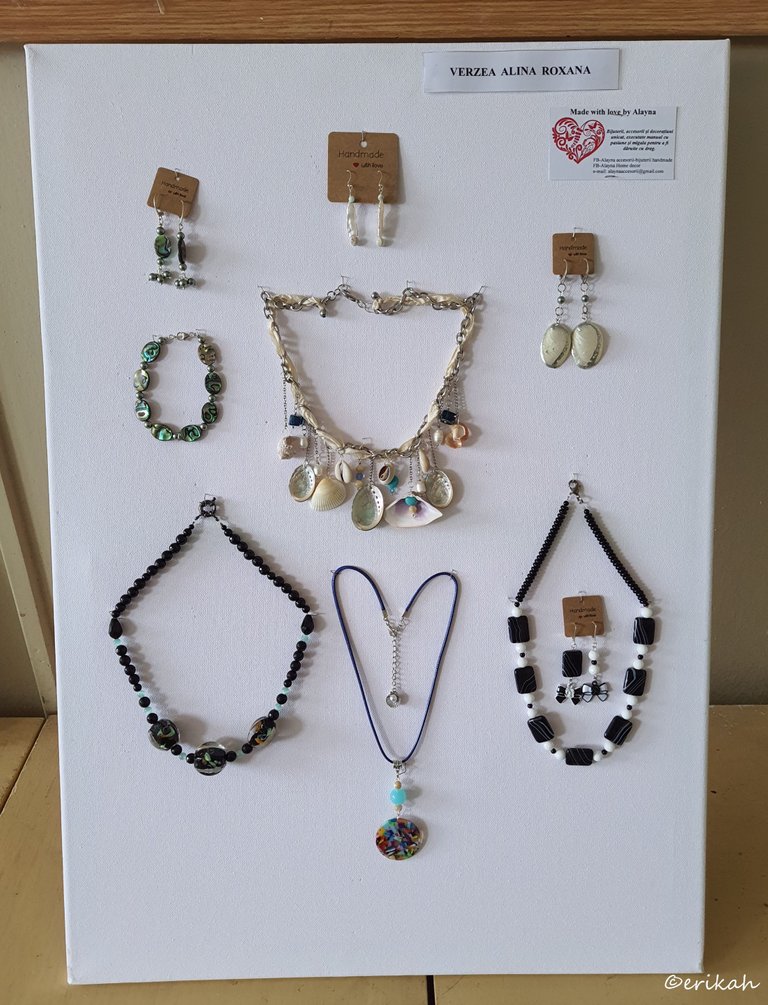 I'm not sure what the jewellery has to do with water. Stones and pearls are related to water, maybe that's why.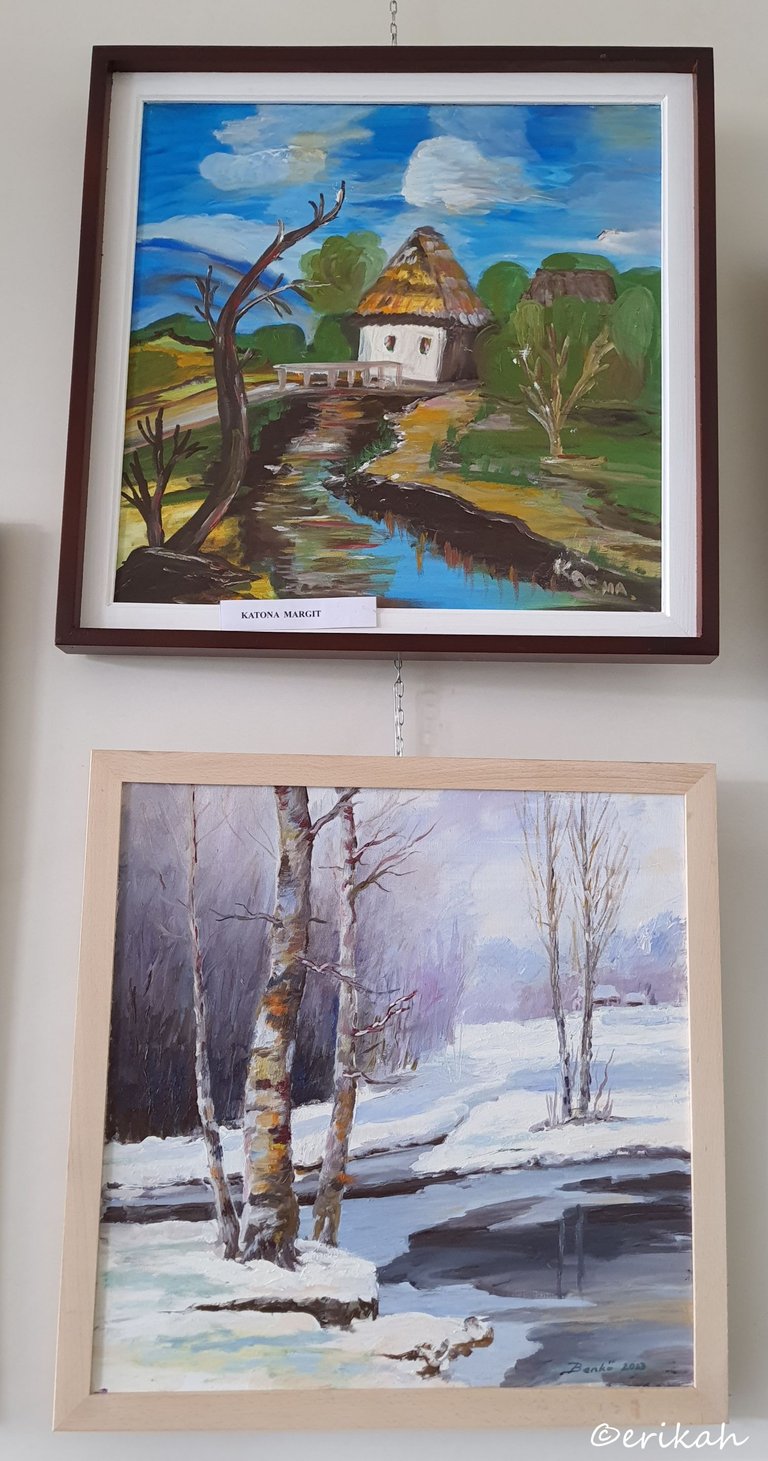 Some of the paintings were not totally new to me, I seemed to recognize quite a few as I've seen them before at other exhibitions. When you're a frequent exhibition visitor, there's no way to avoid seeing some of the artworks in several exhibition. I don't mind though, on the contrary, I'm glad I recognize them and am always trying to remember where and when was that I saw them. It's a fun game, but only if you can remember the location. otherwise it can become frustrating.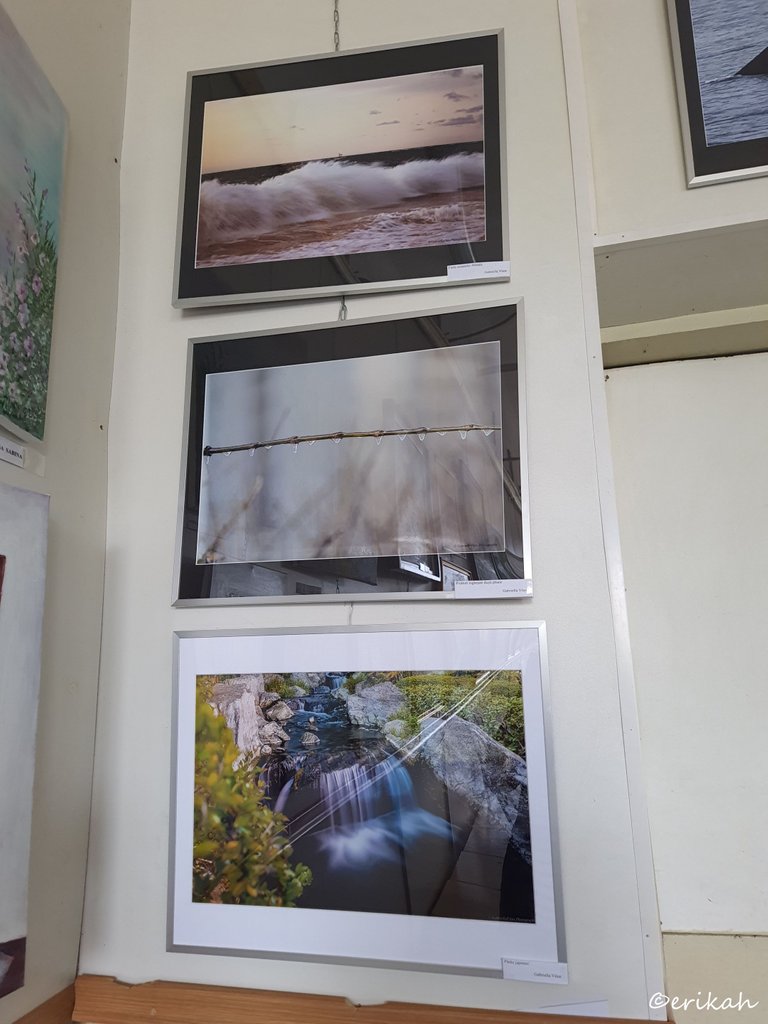 These were photos, placed in the worst possible place, so I did what I could.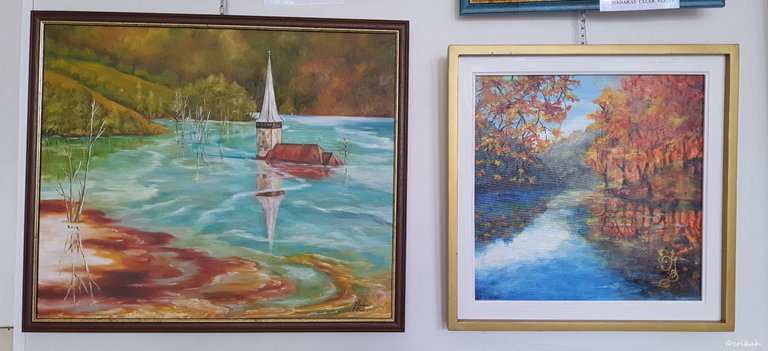 Seeing a church under water is always sad and this is even more sad as the painting was inspired by a church that was flooded years ago. They needed the place to build a dam and sacrificed a whole village. people were relocated, the cemetery was also relocated. The village was flooded and the tower of the church is still visible. I know where this is but have never been there. If life drives me there, I'm not going to say no, but won't make it a destination as it's heartbreaking.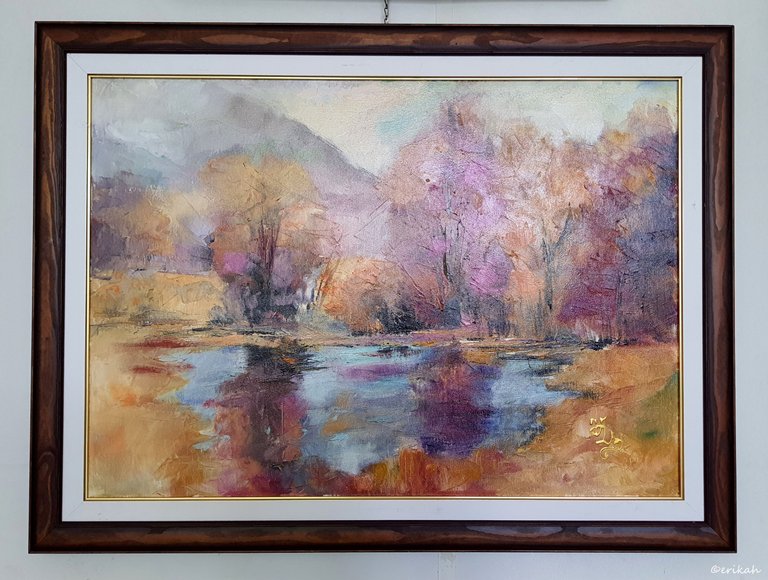 I saw this one before and it was one of my favorites due to those lovely colors. The inappropriate light takes away a lot from its value, but it was beautiful.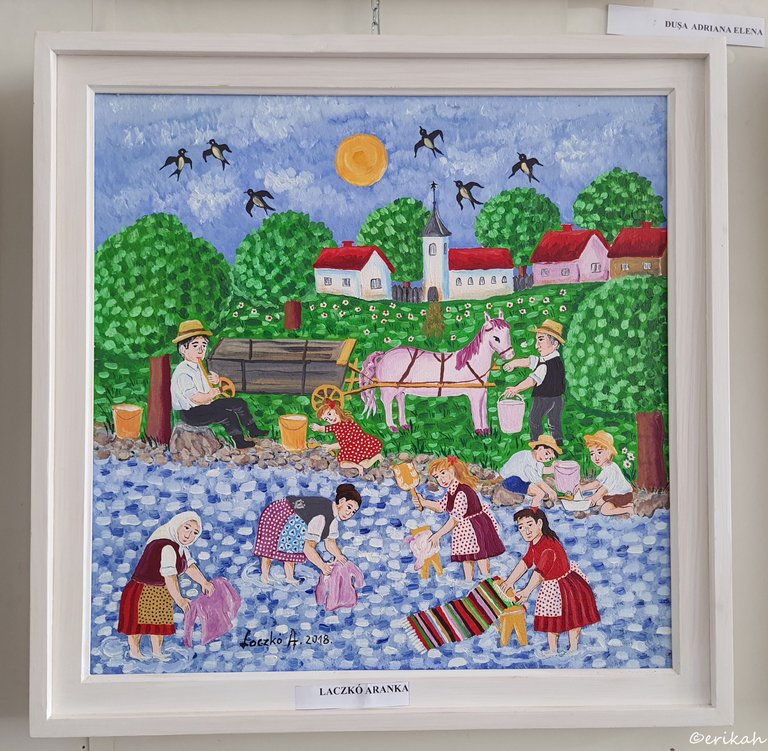 This style has a name, but can't remember what it is exactly. Maybe it's called immature art. Oh, wait, it's naïve art. This is how women did laundry back in the day. I'm glad I wasn't living back then. I'd rather let my washing machine de the work :) I can wash by hand, but chose not to, unless there's no other way.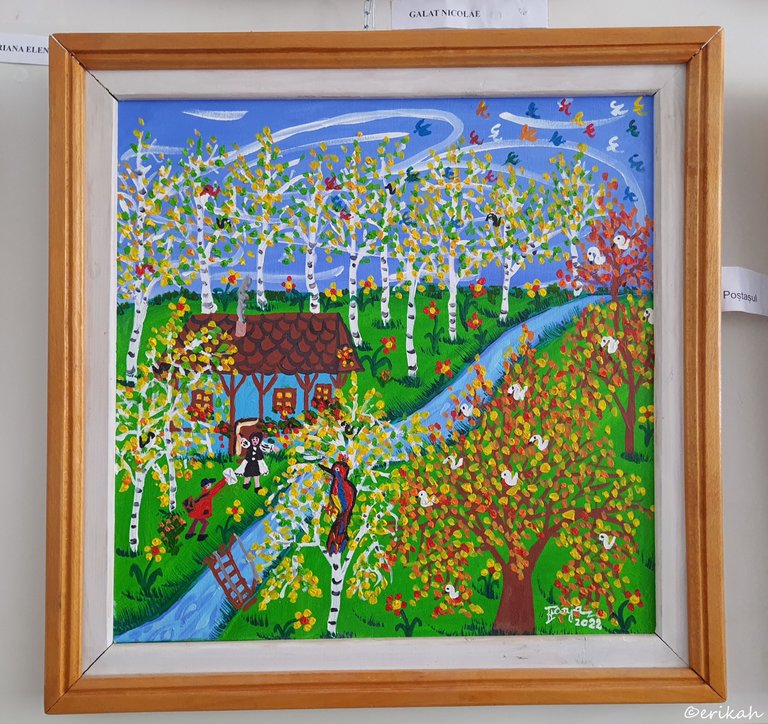 Naïve art is interesting but it's not my cup of tea.
I liked this one a lot. Those colors and the texture were amazing.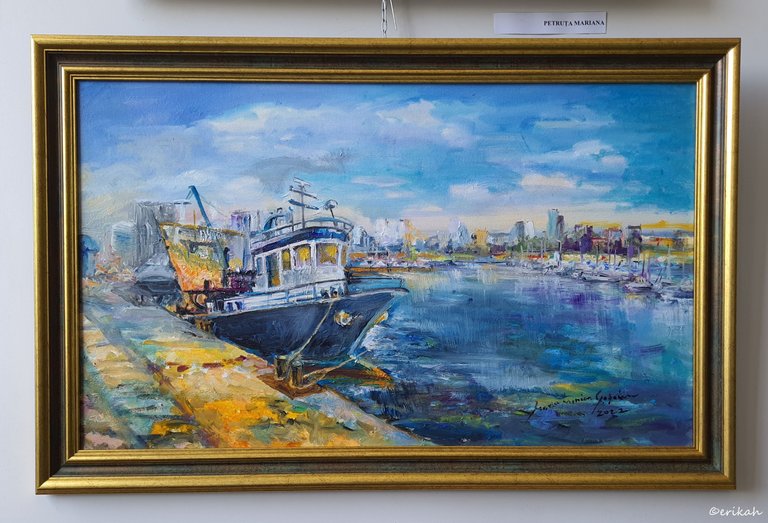 Another one that I liked, I even asked how much this one would be, but the lady had no price for me.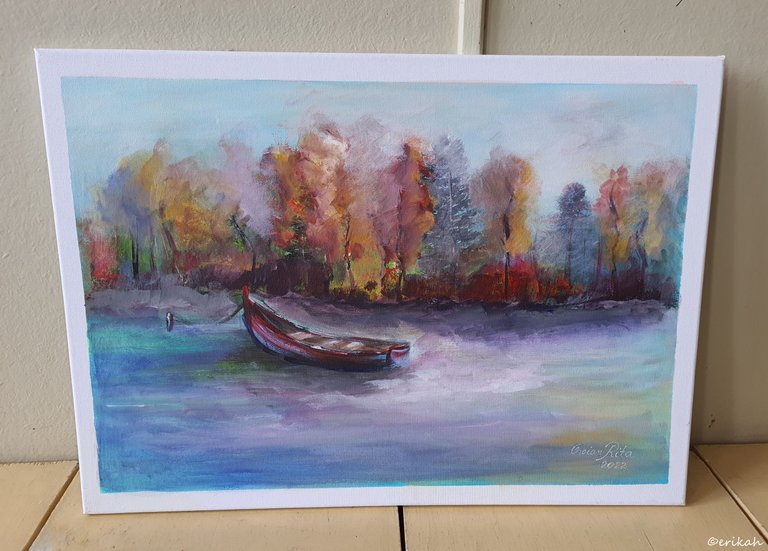 This one seemed nice too. Using so many different colors for the trees and the blue water was a good idea.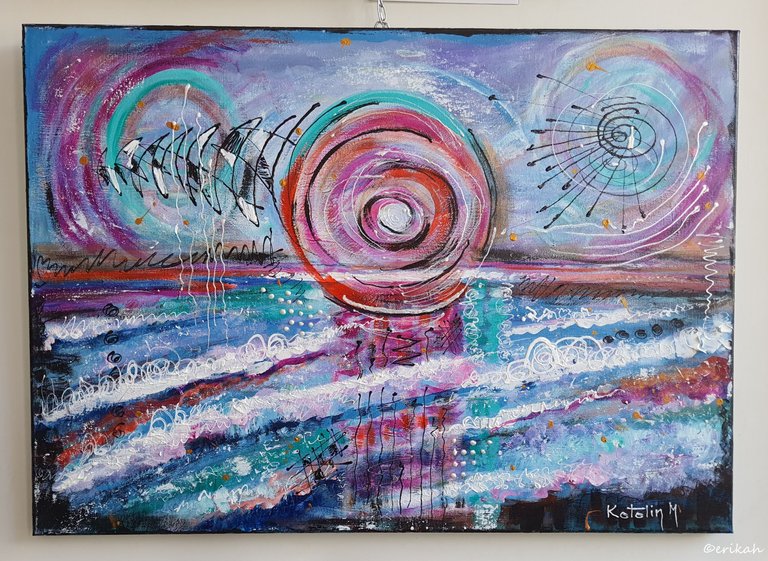 I hope there is one you like :)

If you're a newbie, you may want to check out these guides:

---
---