Being inside my home for weeks in a row, spending gazillion hours behind my desk, laptop and on the phone; Yesterday I decided in the spur of the moment, I needed to get out. Strong winds with rain predicted for the day, I was fortunate I was able to spend at least an hour on our beaches at Zandvoort (Netherlands) before getting totally wet as if I just came out of the shower.
Was expecting empty beaches. The reality was different though. Many kite surfers trying to make the most of the winds. Also families walking up and down the beach with their dogs. Way less crowded than on a hot summer day, for sure, but still. I was looking forward to seeing no people while being at the beach. Eventually I found a secluded spot. Had to crawl up the dunes for it.
Along the way, I was able to shot some stills which I edited bit (something I rarely did before) while watching a boring movie yesterday evening. Which movie you may ask? To be honest, I don't even know the title of the movie anymore. Something about good and bad Hollywood style.
Though I may sometimes wish we have a more warm climate in my country, I LOVE the dramatic skies as I tried to capture in the B/W-still below. This one is pure original, ie unedited, except the de-colouring.
"THE BEAUTY OF DRAMA"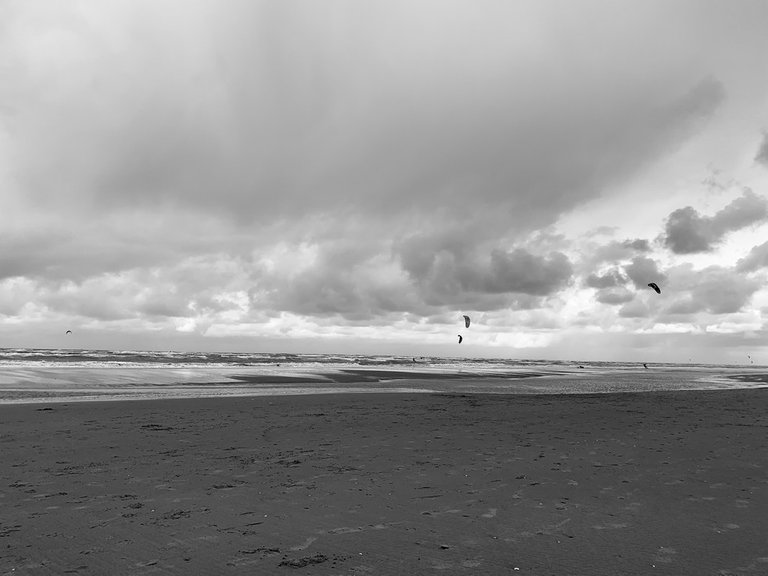 It was so funny to see this kite going left and right, close to the waterline. The dog couldn't sit still and ran with the surfer left and right.
"KITE, DOG & BOSS"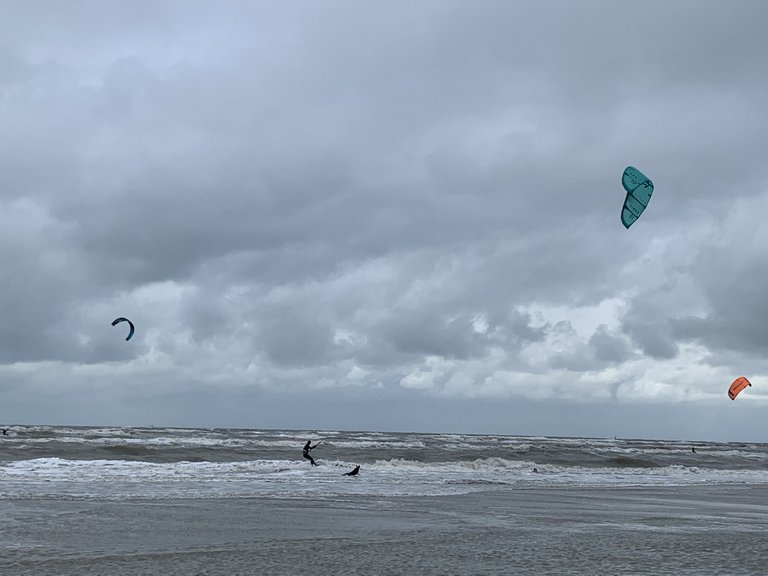 On top of the dunes, about 10 or 20 meters high up the beach, I was able to enjoy my home prepared lunch and stovetop percolator prepared coffee while enjoying this beautiful view.
"DUNE SKY SYMBIOSES"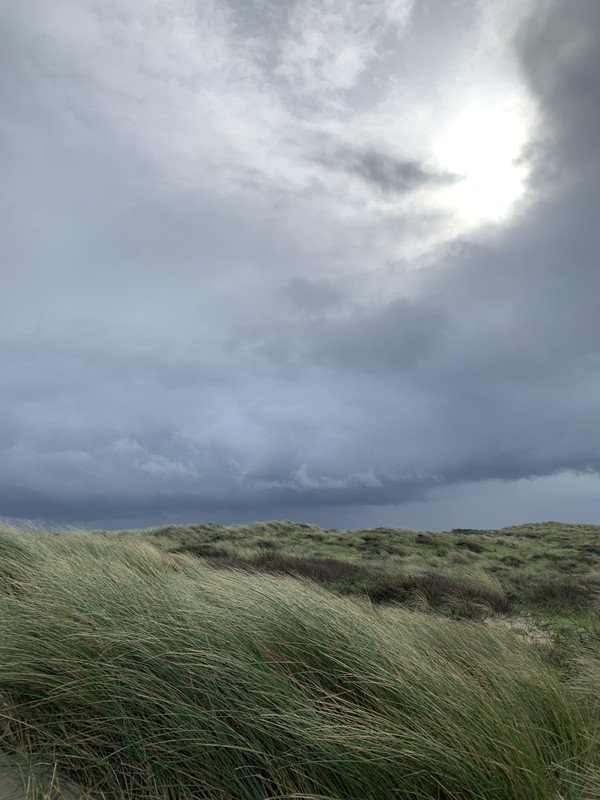 One thought that came to mind: "Did gravity direction shift?", when watching this flag. I guess I had a moment of delusion...
"SIDEWAYS GRAVITY"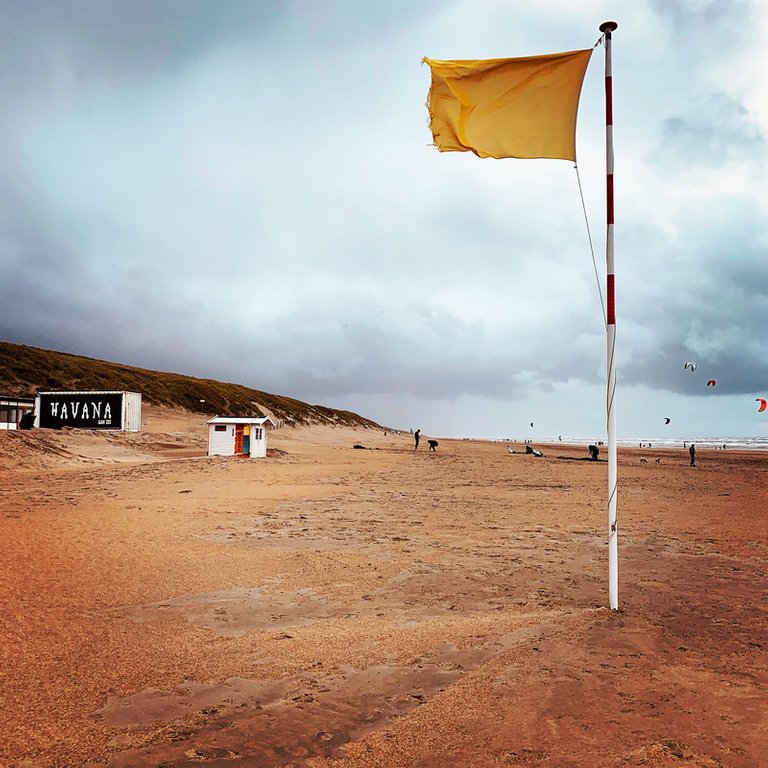 NJOY the MOMENTS
a HIVE original
all images by edje unless stated otherwise

qsounds music & story library | A...K | L...Z |
hive curator for curie