THAT LAST NIGHT WITG MY FRIEND'S | PHOTOGRAPHY OF INDIAN STREETS AND MARKET'S DURING RAIN.

Rain is such a thing that everyone likes yes I like it too but not always.The weather before the rain is more amazing than the rain
I am talking about the weather in which there is a lot of darkness with wind and clouds, which looks very amazing and attractive to see and many people also like such weather.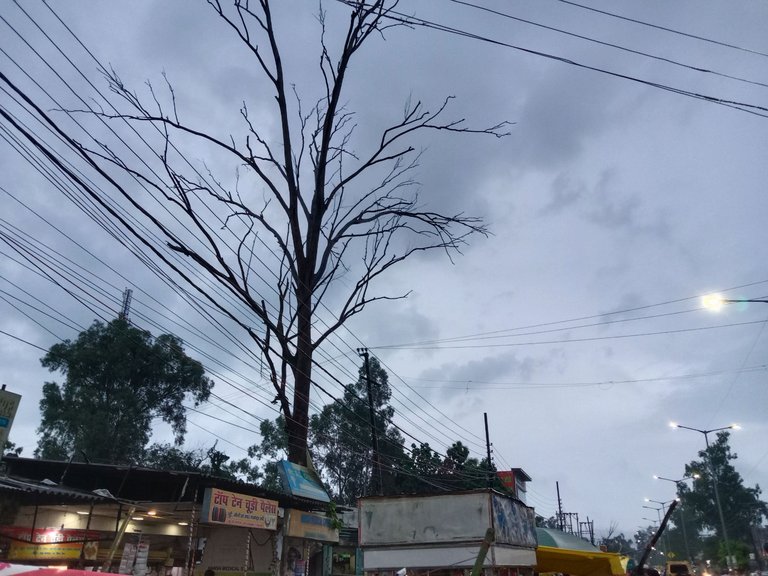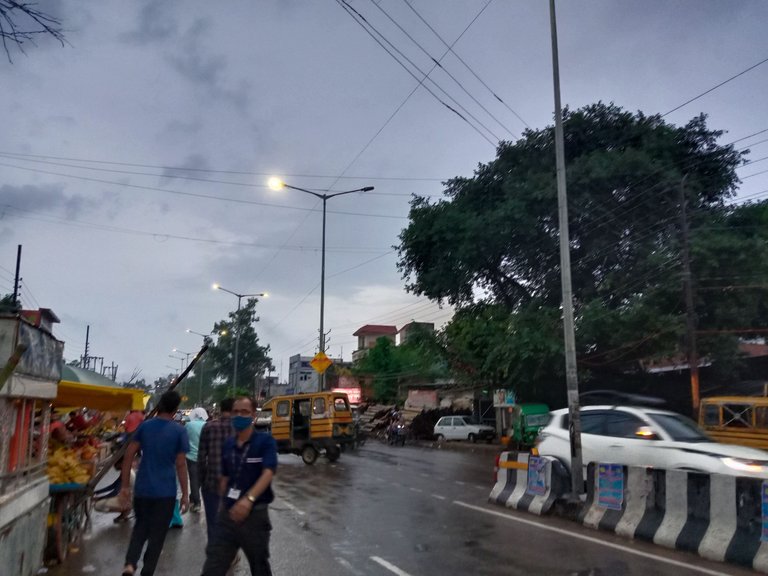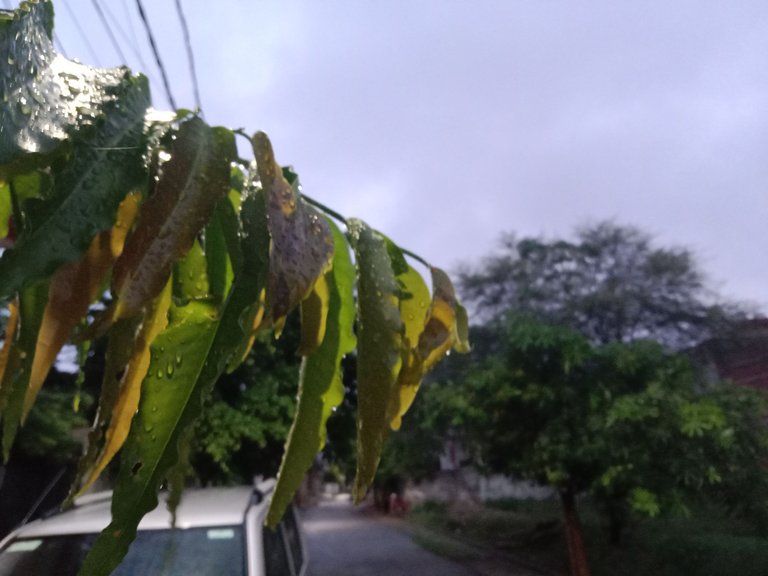 But as I said that rain is not always liked by the people and especially the people of India have only one reason for it coz in the rainy season there is a lot of trouble in the movement of people during the rainy season because there is a lot of mud at some places which people do not like.
For the past few days, there has been a continuous rainy season with a lot of rain too and after lockdown people have become very lazy even a have become very lazy That's why I always go out for a walk in the evening with some of my friends.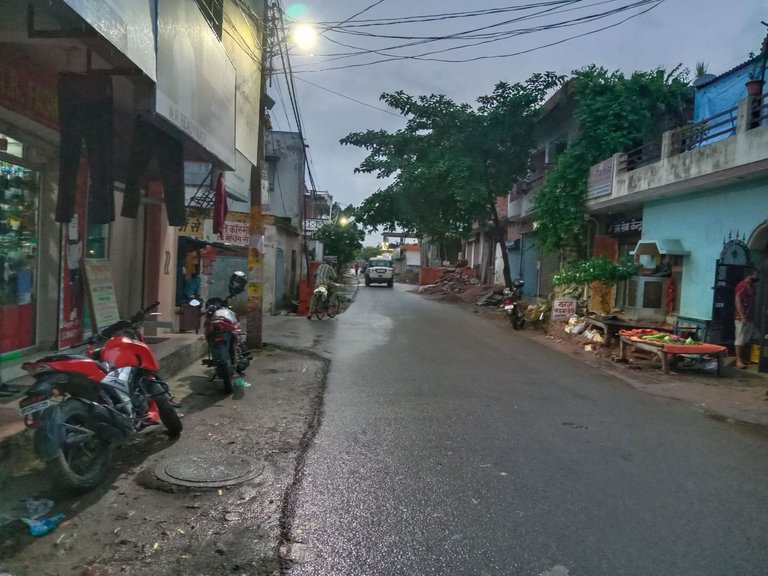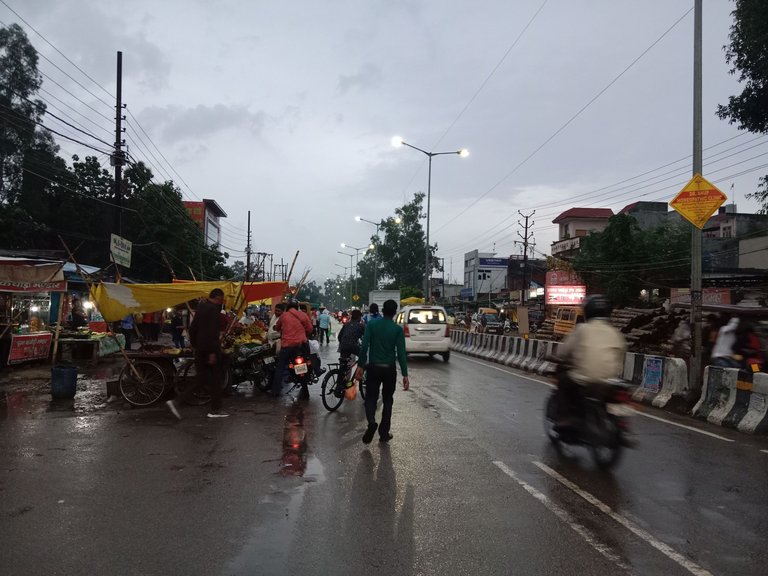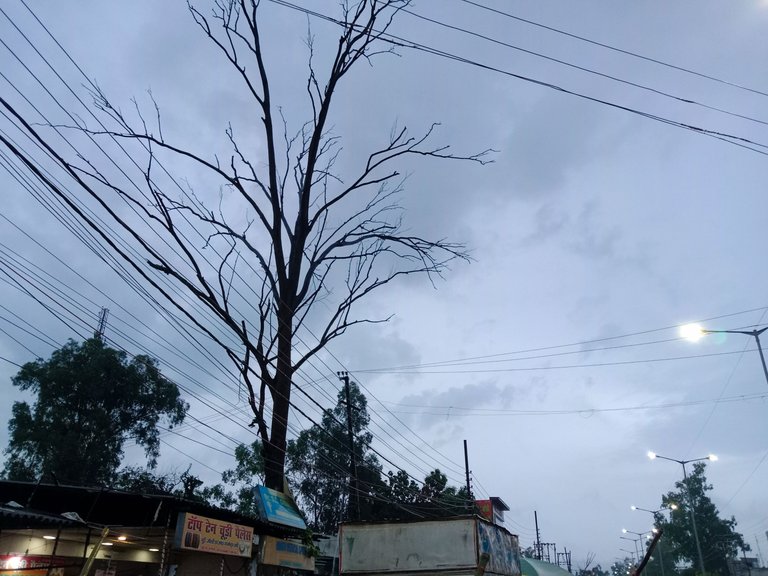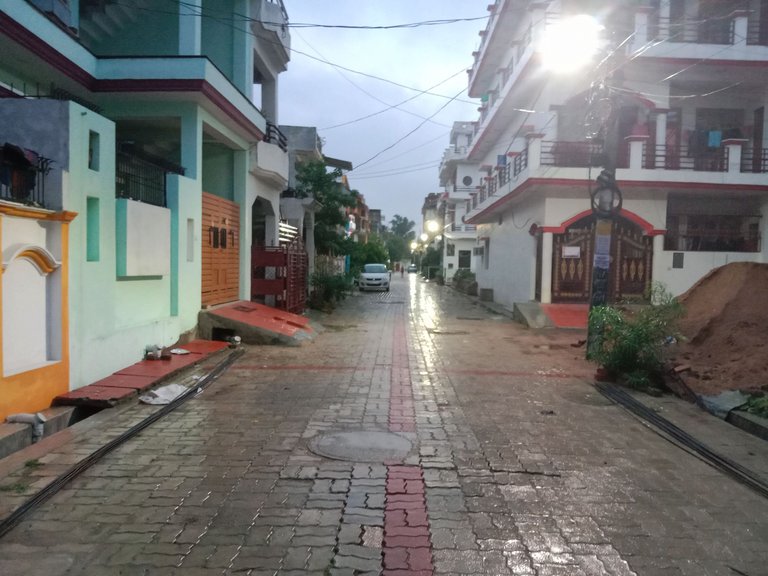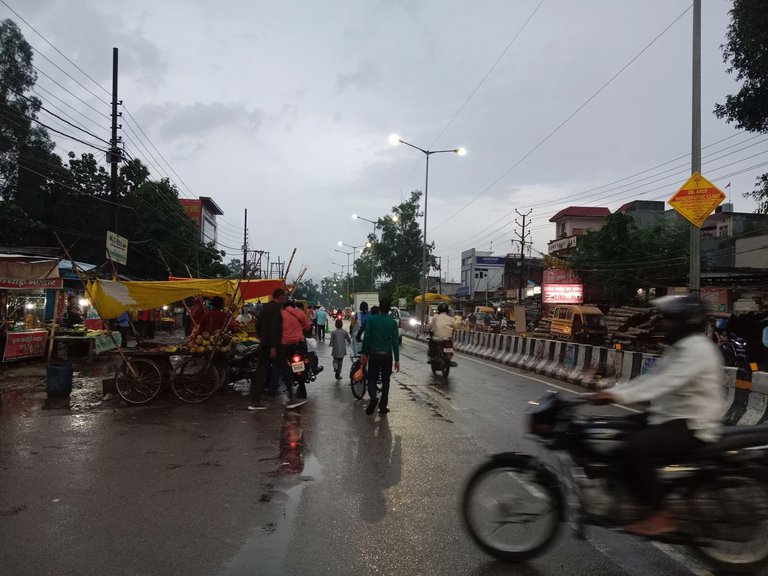 So yesterday the rain had stopped and it was just about to come out, by then the clouds came again and it became quite dark and it started raining again By the way, we go out by around 6:15, but at that time it started raining again and that is why we had to wait for half an hour and we came out around 6:45 and because of this, it was getting a little dark outside. But now that we had come out, so thought that we should take a walk.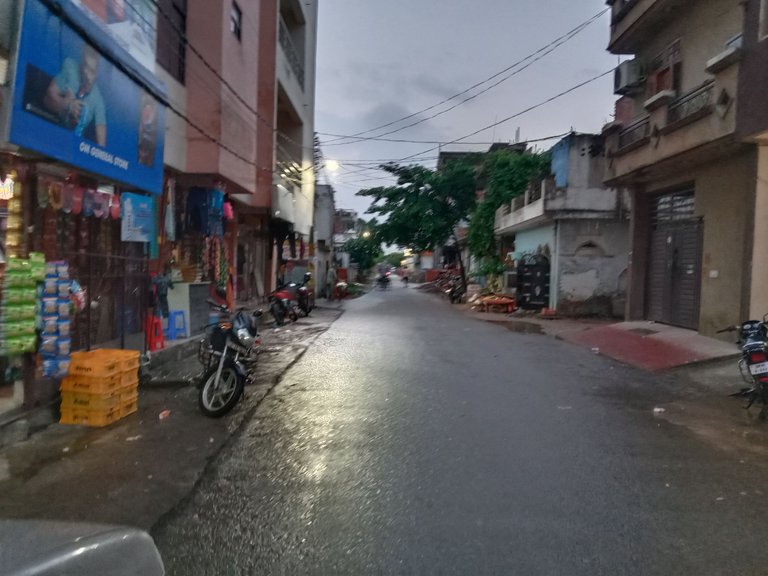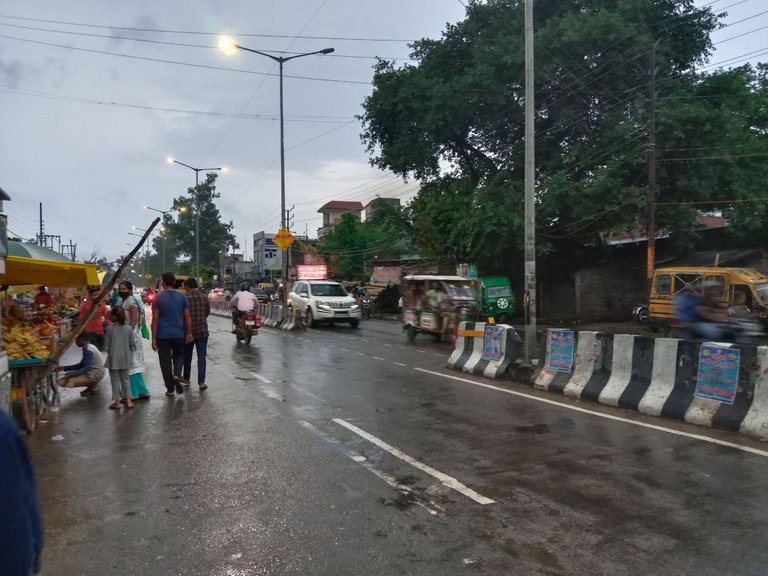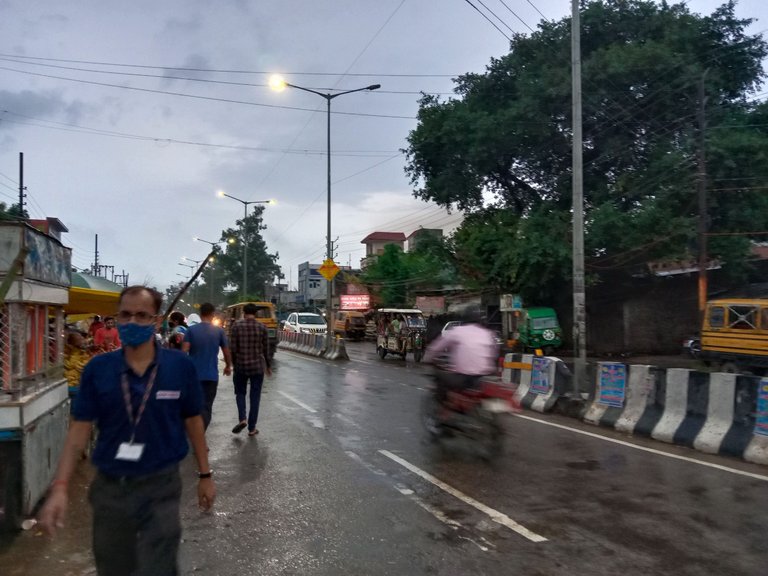 Well, we get bored of staying at home all day, but we all have to spend some time with our friends after that the mind becomes completely fresh.At that time when we were walking, we thought that why don't we eat something, now we have come, then we definitely have to eat something So you already know that how many amazing street foods are available in India.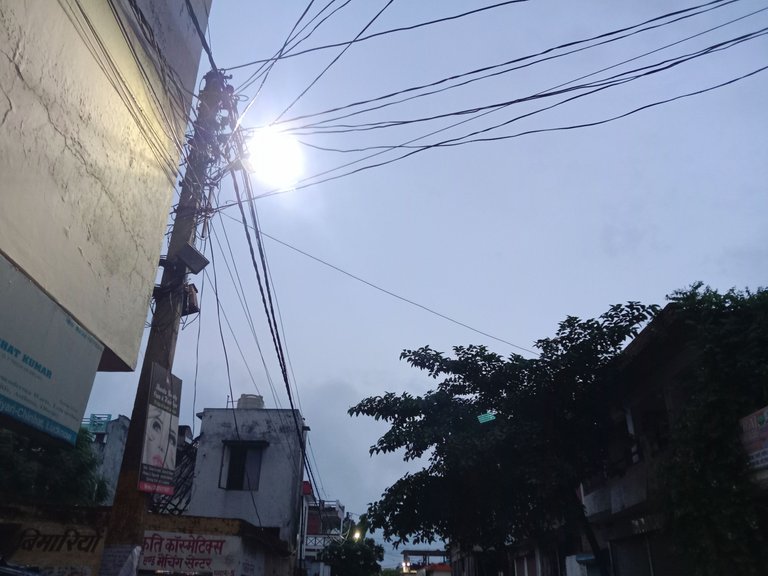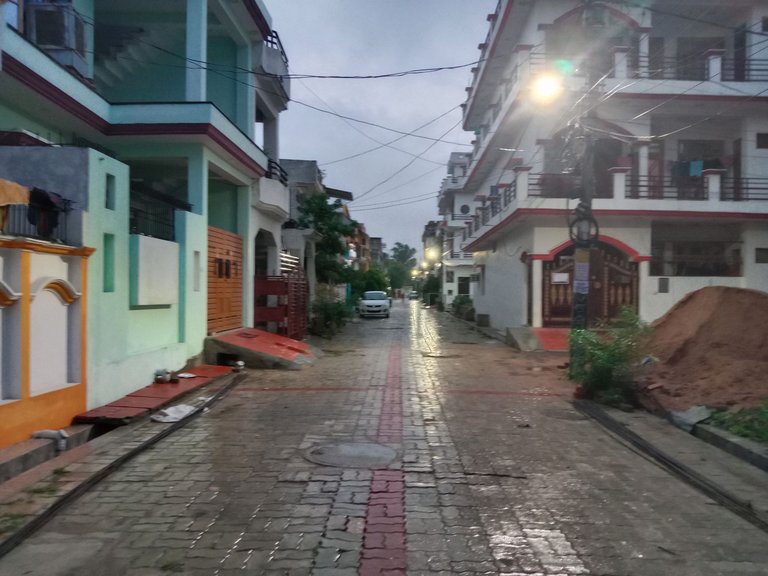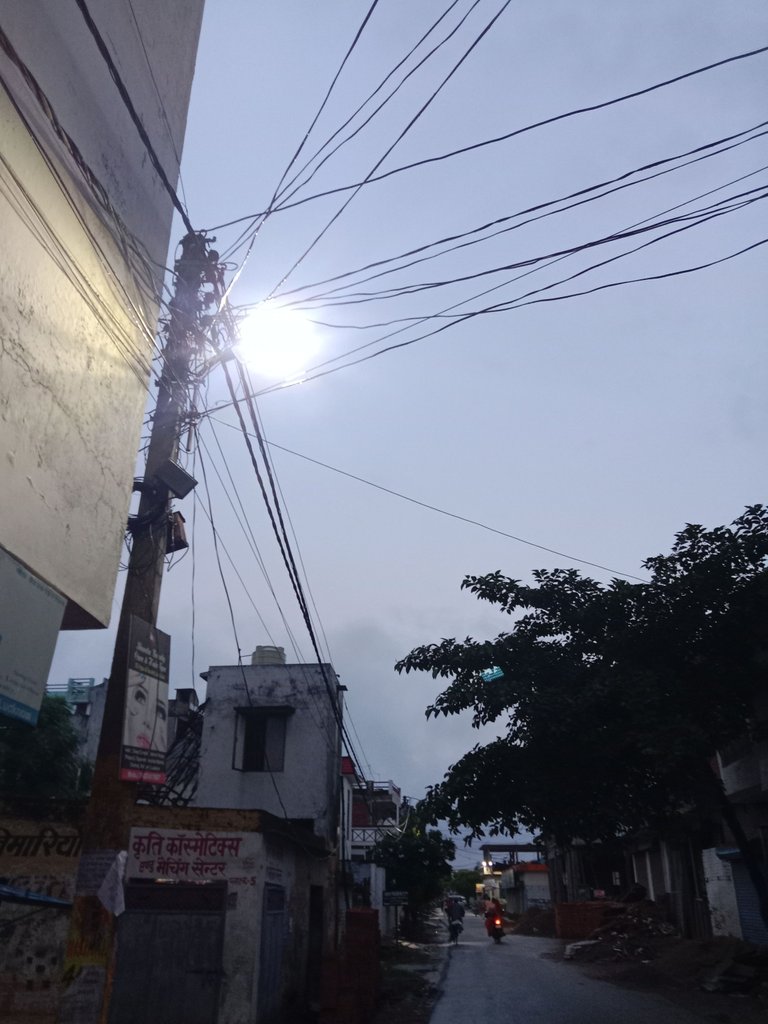 So while we were eating, I thought why just take a few pictures of that amazing dark rainy night.At that time we saw some dark glowing street lights all around on a rainy night.
A Wet and deserted streets and roads.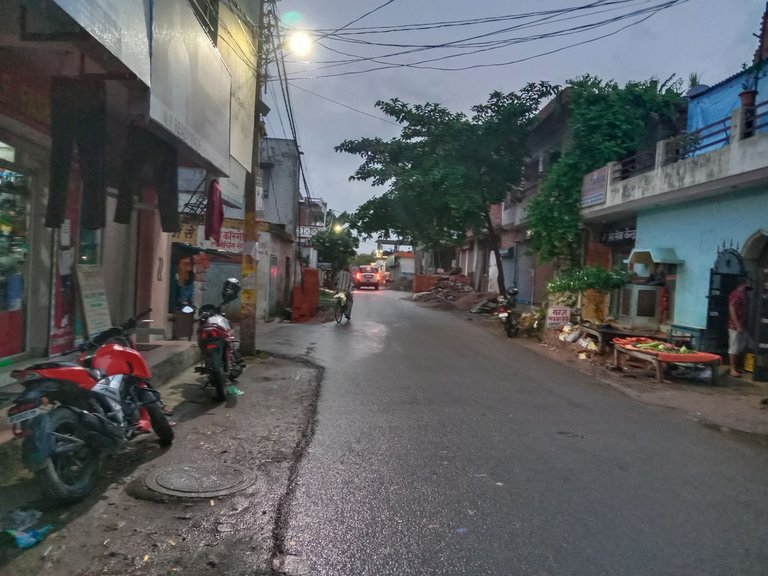 I had taken some photos, that experience was very good and memorable.
Walking with friends and in the rainy season is just amazing and good experience.
So that was it for today's blog I hope you liked it.

---
---