Hello! A blessed day to everyone! Here is my entry for Hive Blockchain Photo 52, 2020 Weekly Photography and CreativeCoin Contest initiated by @photo52 for this week's theme: FOOD
---
Other people say that it's so messy eating crabs but for me, I enjoy and love crackling its pincers, picking the crab meat and roe. It's a challenging job before I can eat with gusto and satisfy my hunger ..whew! Am salivating again.
---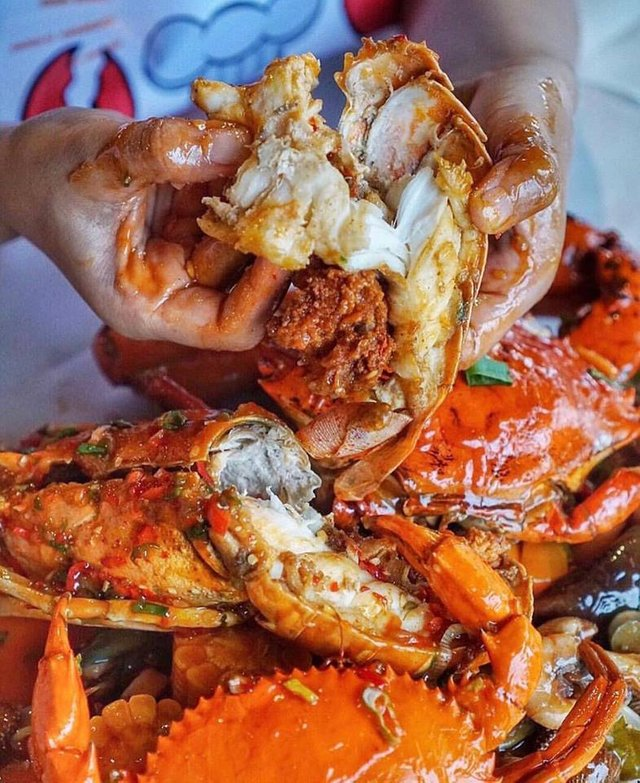 ---
Boiled Chili King Crabs is one of the favorites among Dabawenyos. Crab Fat/ Crab Roe is really a BONUS if you choose to buy female crabs. Be sure that it is not full moon when you buy it because you will not find crab fats/crab roe inside it. Folks say that during the full moon, crabs shed their outer skin (periodic shedding of the cuticle in arthropods or the outer skin in reptiles during the full moon).
TIP: cooking seafood must be done right. Not half-cooked as it caused poisoning.
---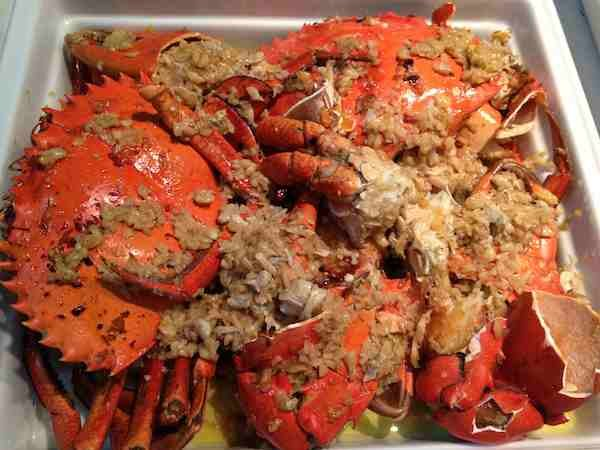 ---
Taken using my iPhone 6 Plus
Camera Setting: Portrait setting/ HDR
Location: Philippines
---


---

Thanks to @kennyroy for
the animated GIF.
---