Walk behind the Arena Amphitheater
Mi
Amphitheater Arena beautiful about a very large and even older building located by the sea in the city of Pula in the south of the Istrian peninsula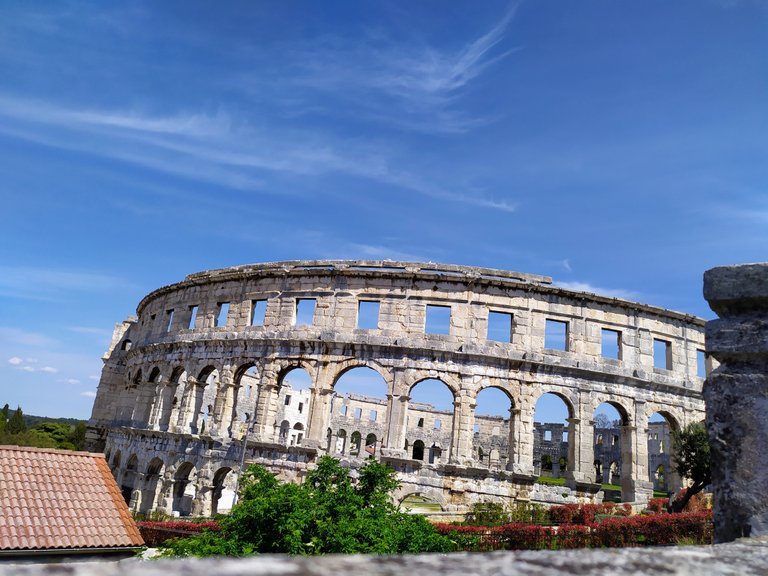 It is called the Amphitheater because it is unique in that there were fights in addition to gladiators with animals, in the Arena there were fights. There was water and real ships that float and fight. That's why the name Amphitheater - Amphibian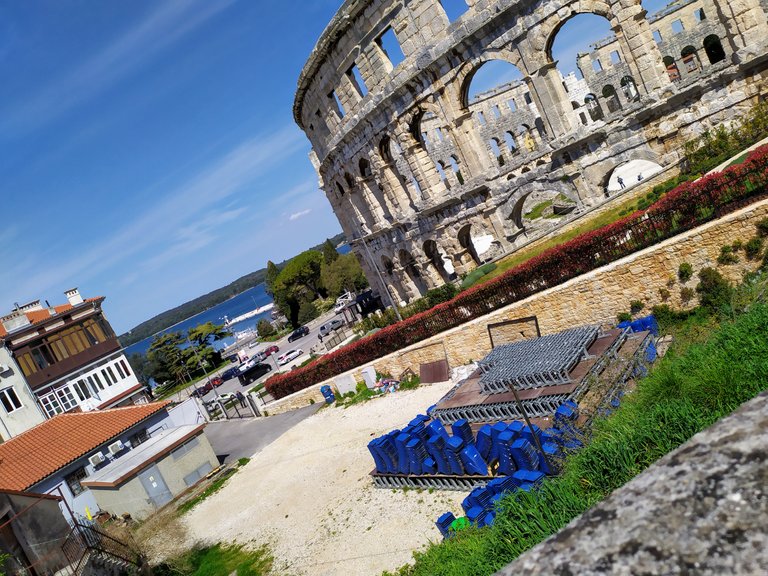 but to get to it I chose that nice path for me from behind first come to the Rock cafe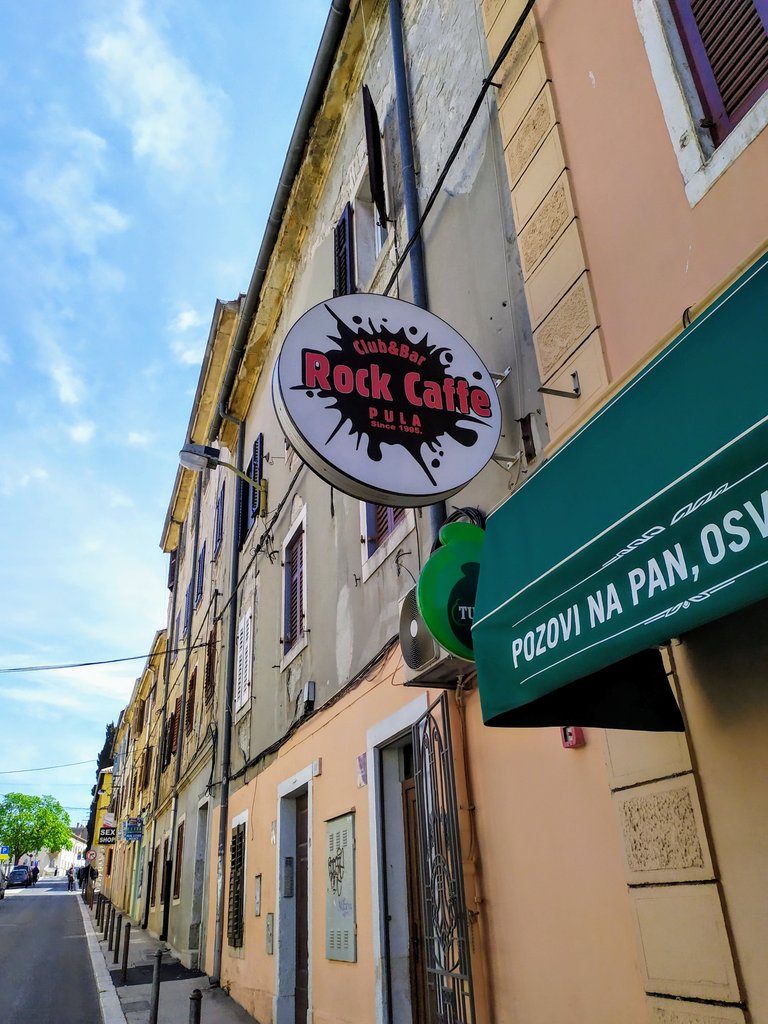 then to the good old Sexy Shop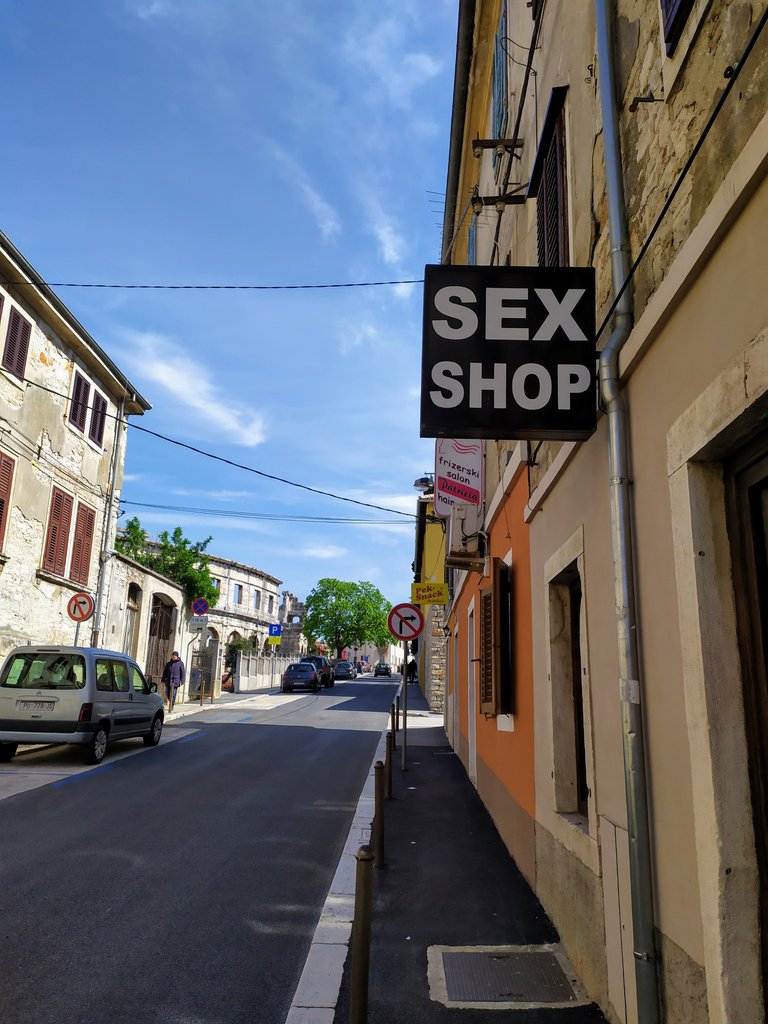 there he could walk away and barely see that big building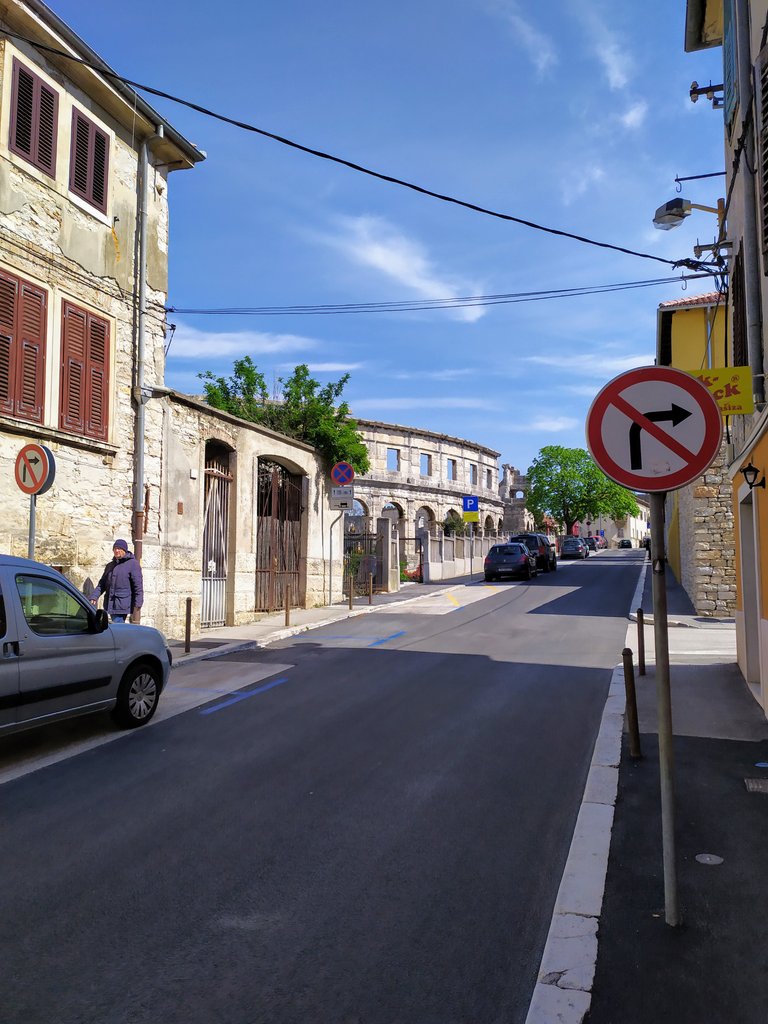 this is the tower of a church adorned with this bell tower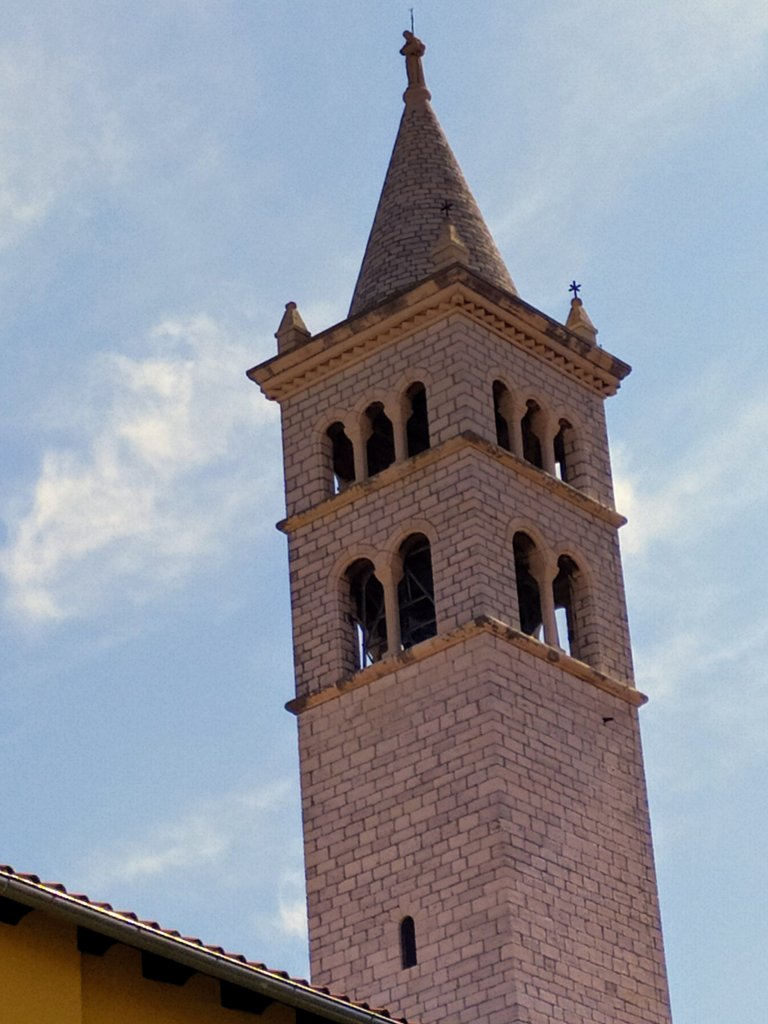 it's so big you have to stop and look at it to be able to see it all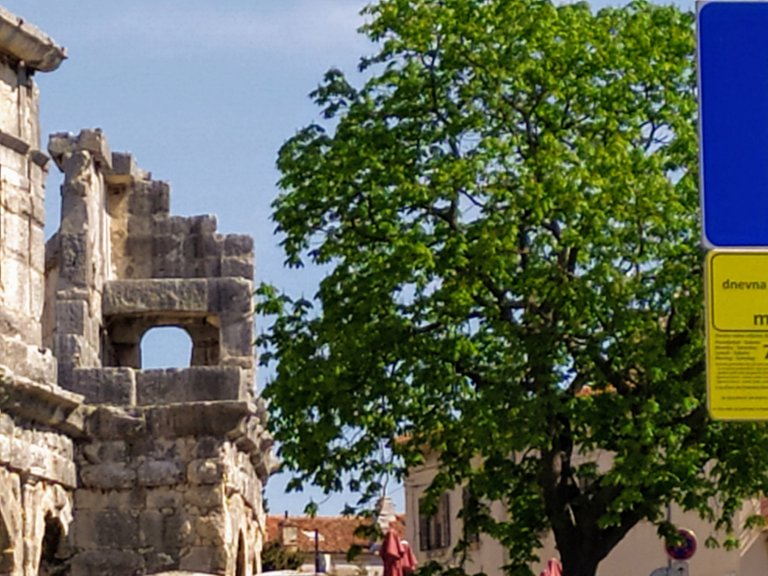 view over the old fence along the road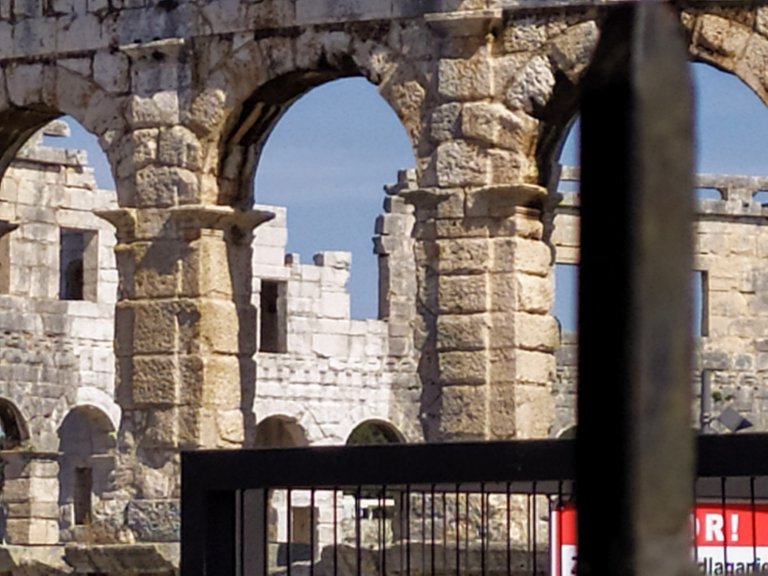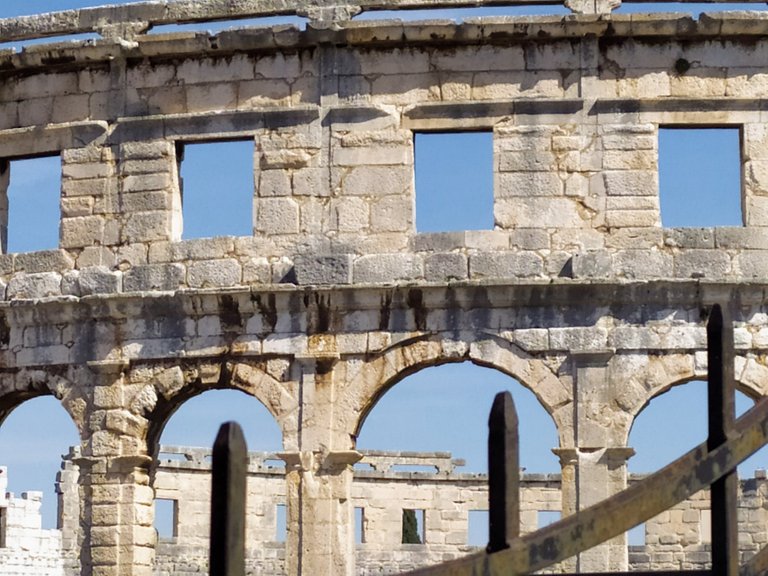 it is so large that even birds fly comfortably on it and inside it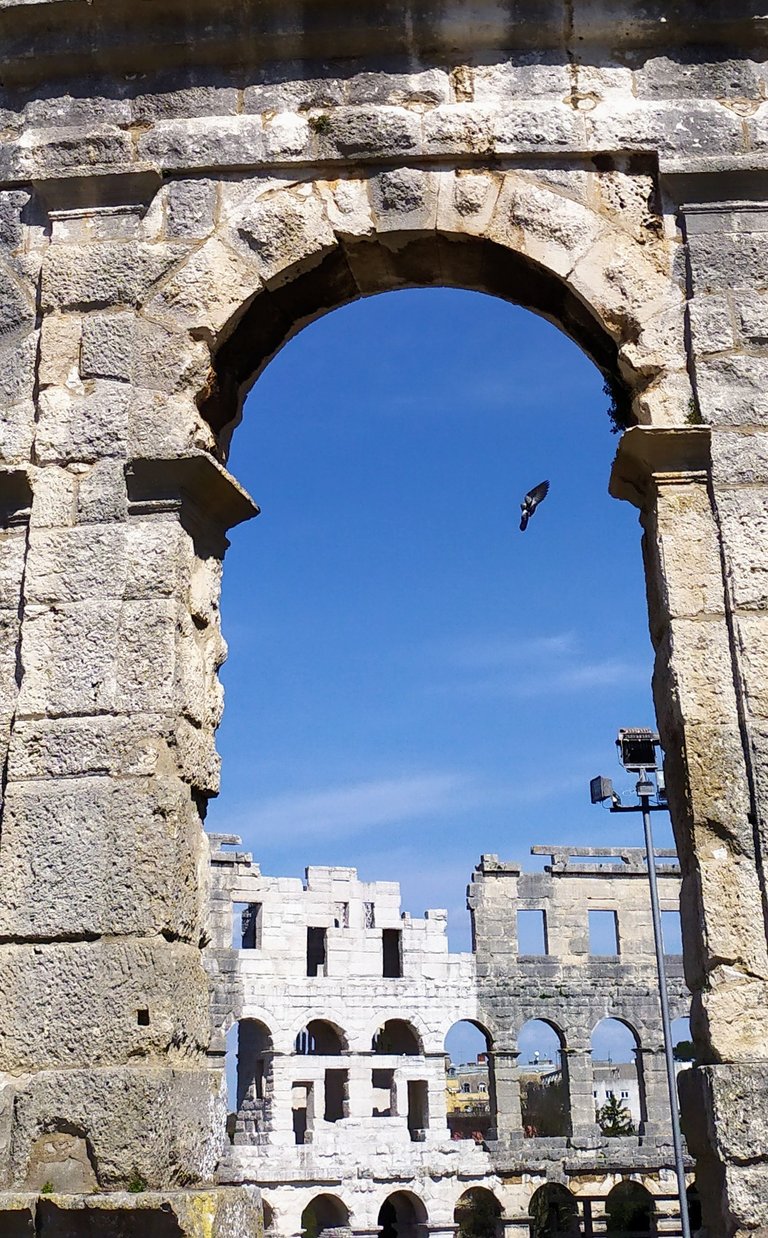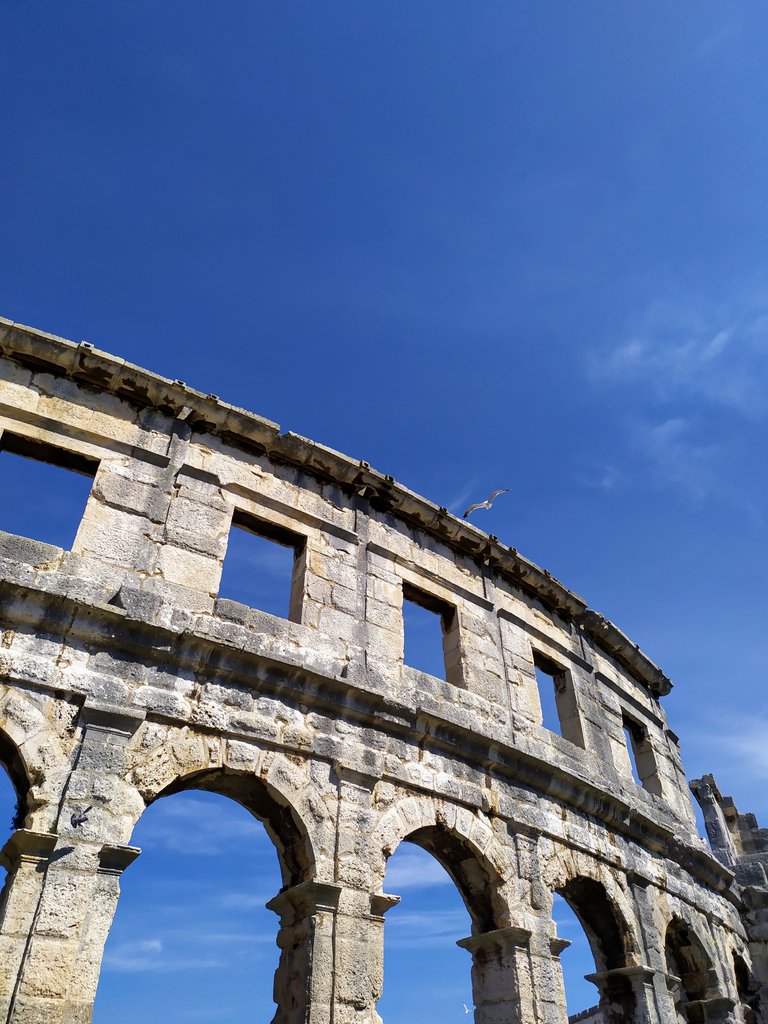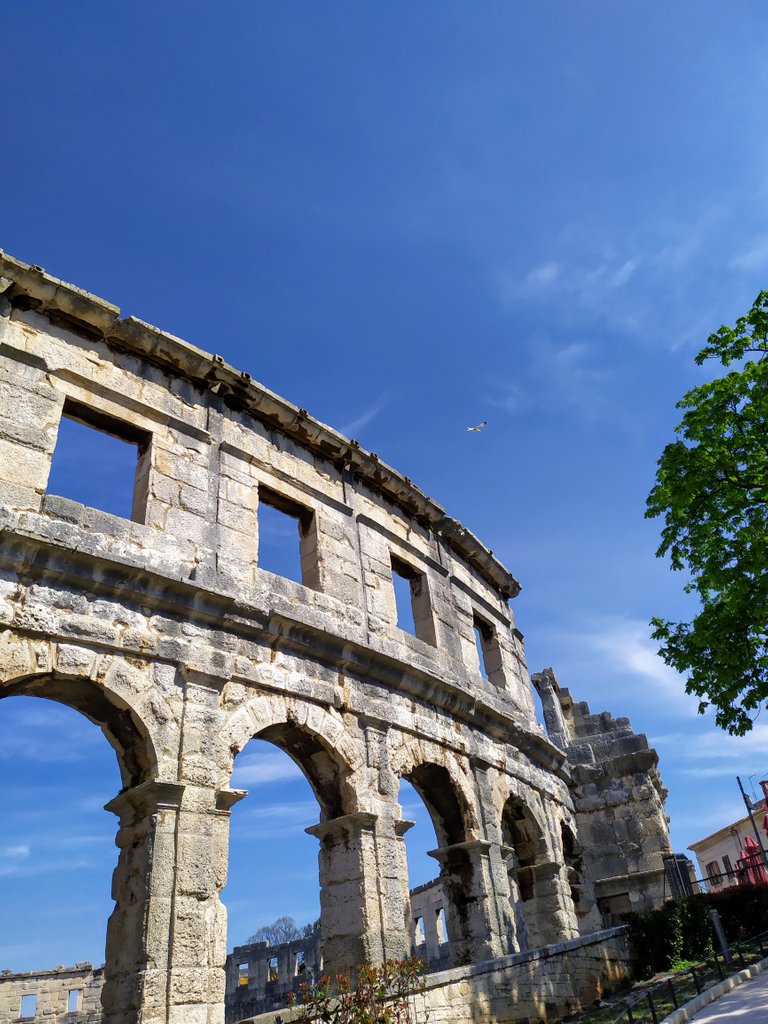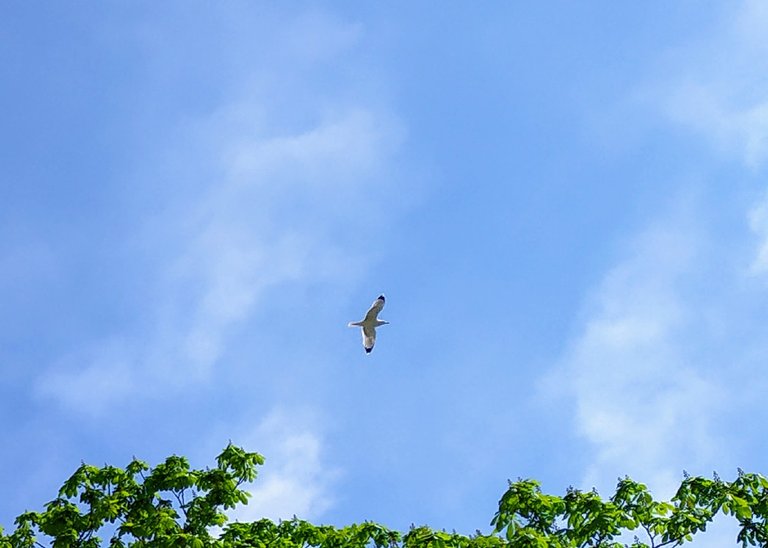 little about that building which is a masterpiece of the Roman Empire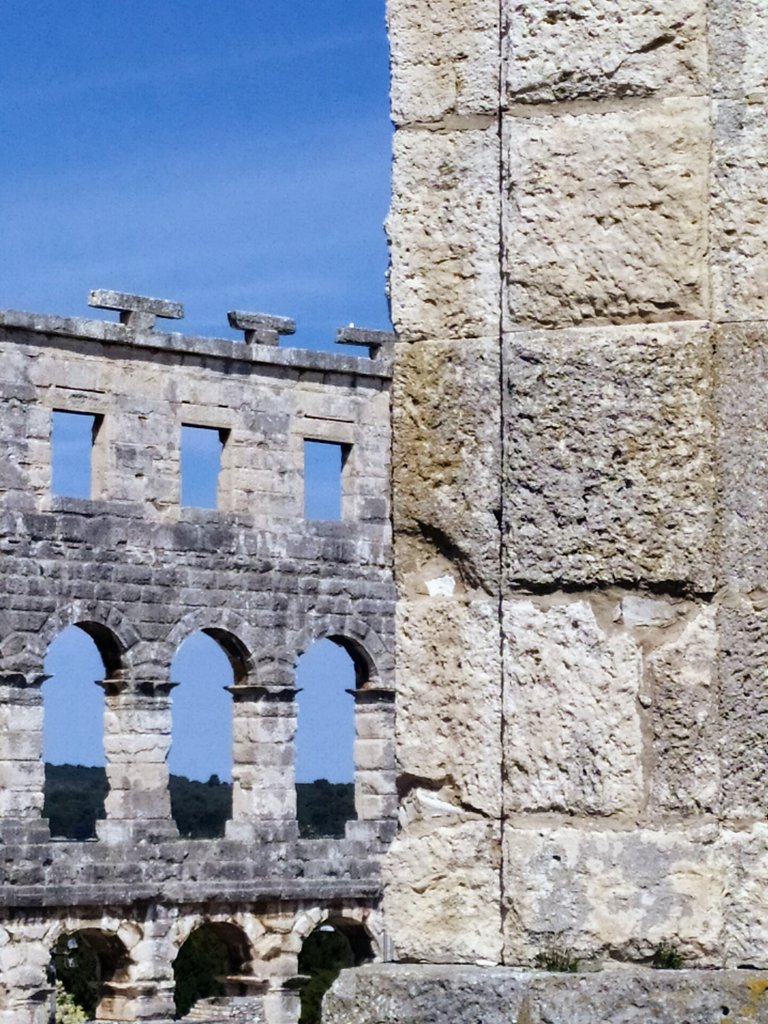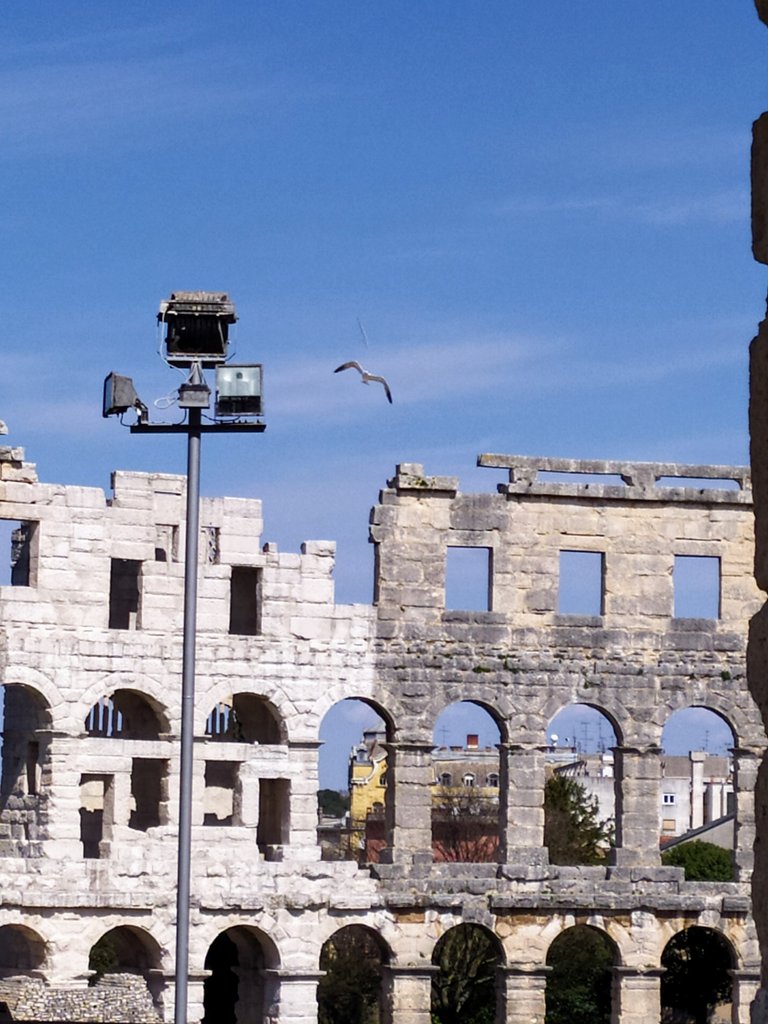 made an elliptical circle a very zenith mathematical formula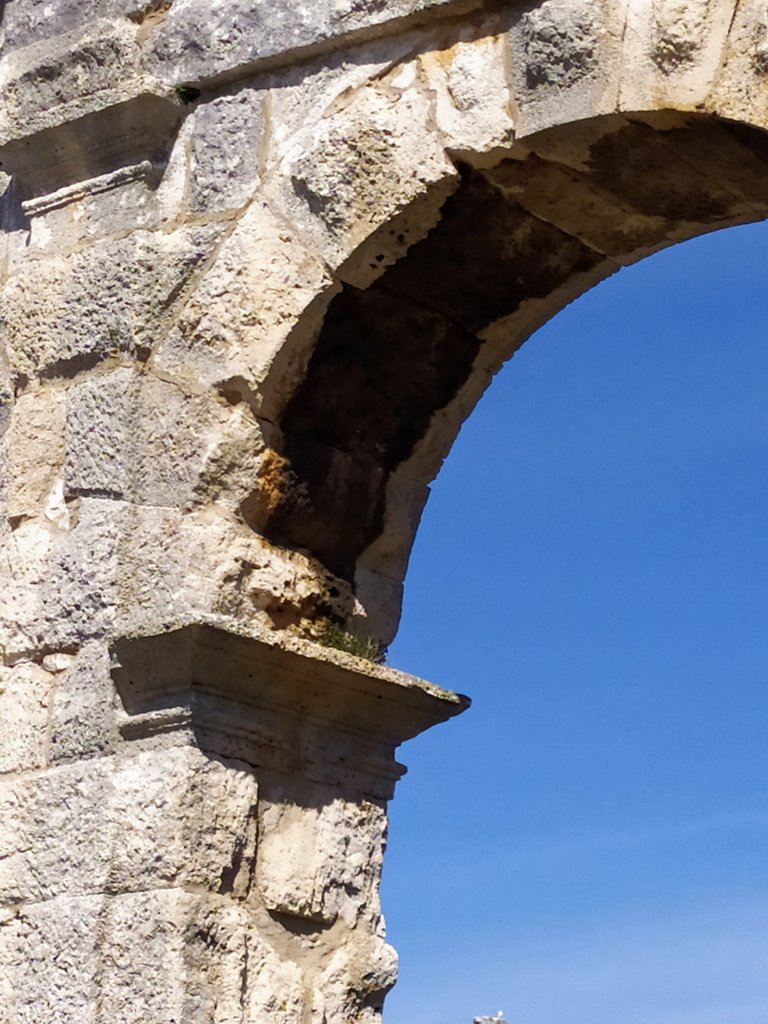 about which nothing is known because there is no more mathematical calculation of that structure, it can be said that the formula was lost in the past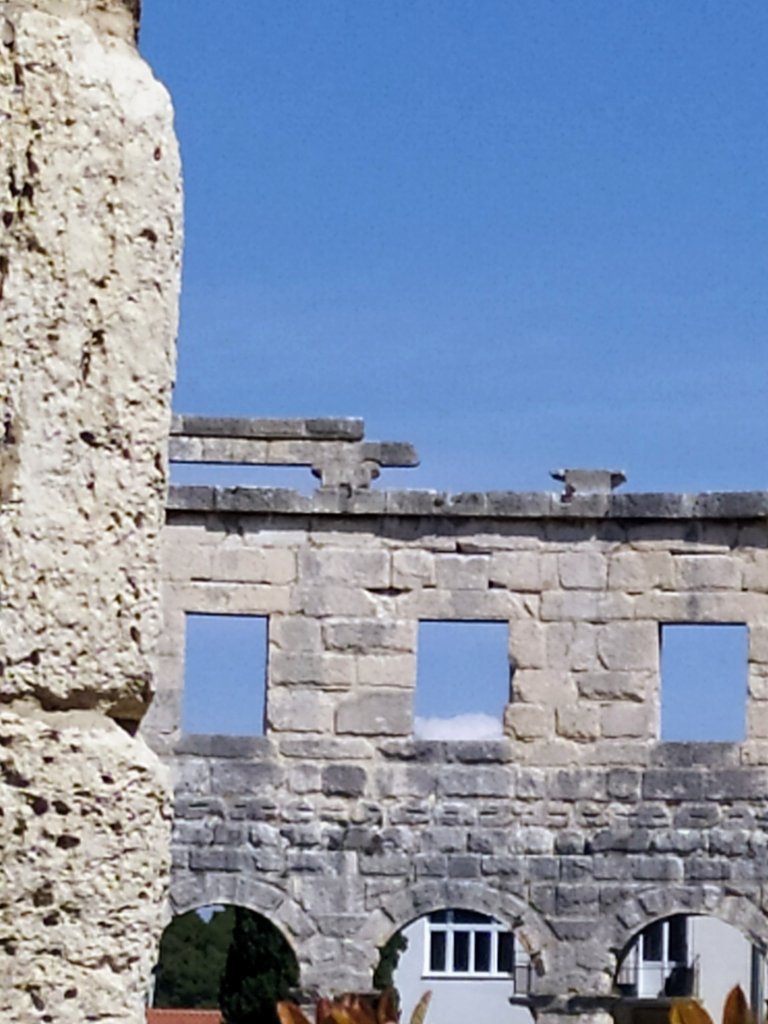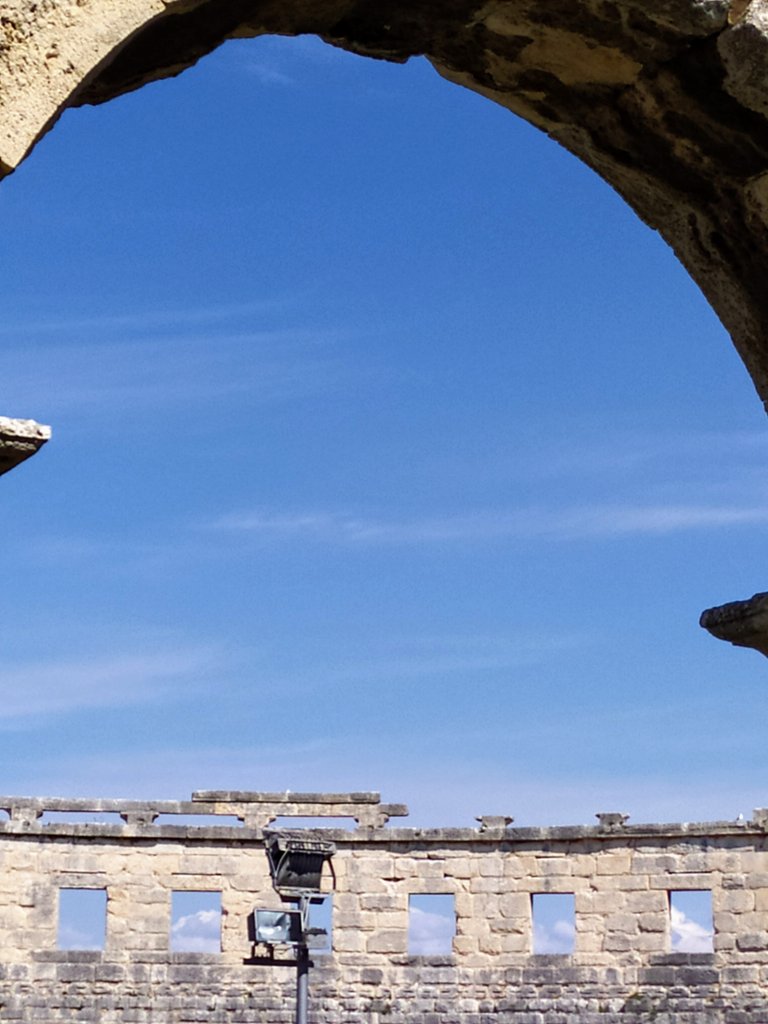 and now we admire and enjoy it how they did it that we don't know how to fix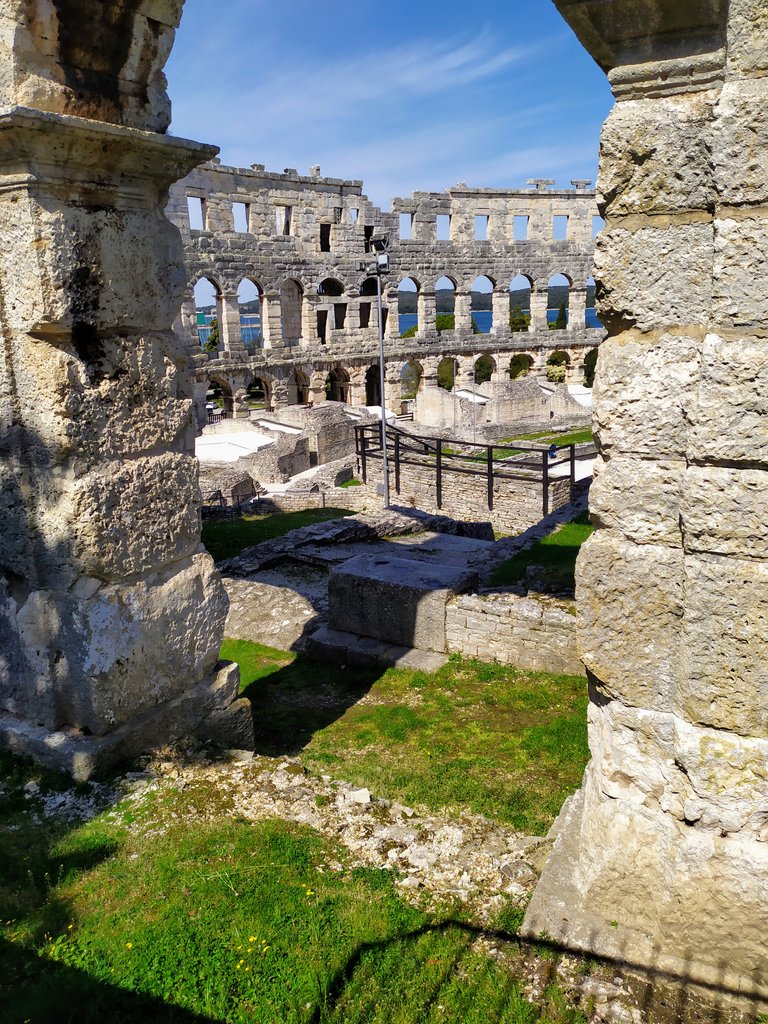 there are a few modern works inside it but it is because of the concert that people can more easily get drinks and food while enjoying the performances that take place inside it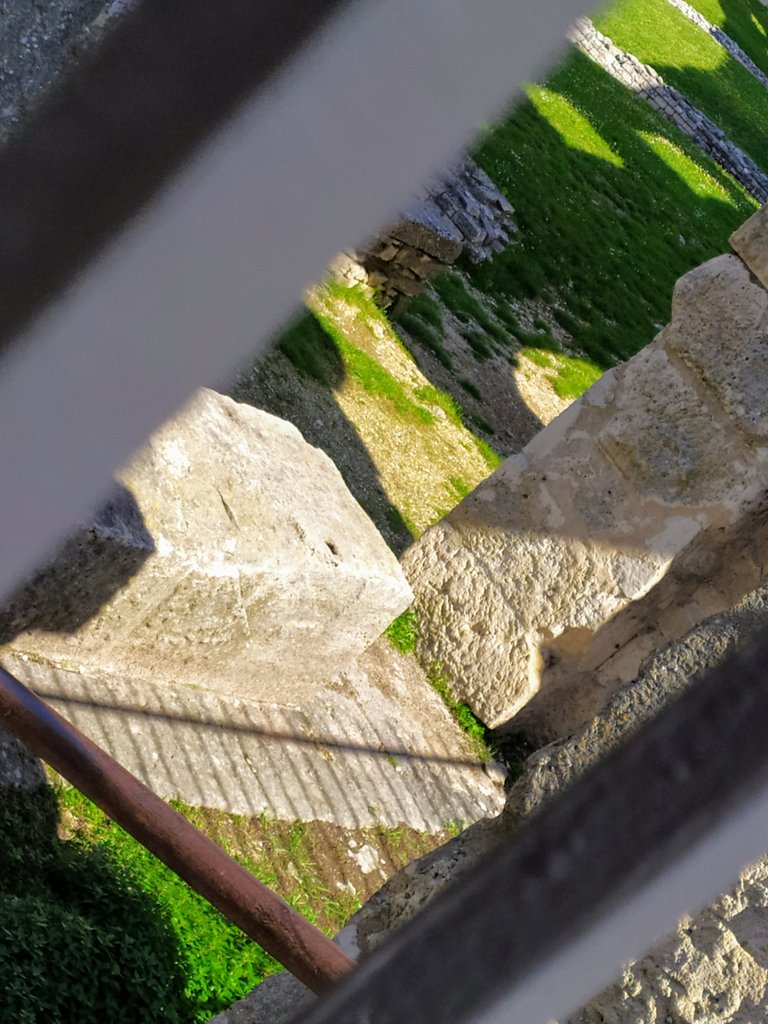 a little of her majestic shadow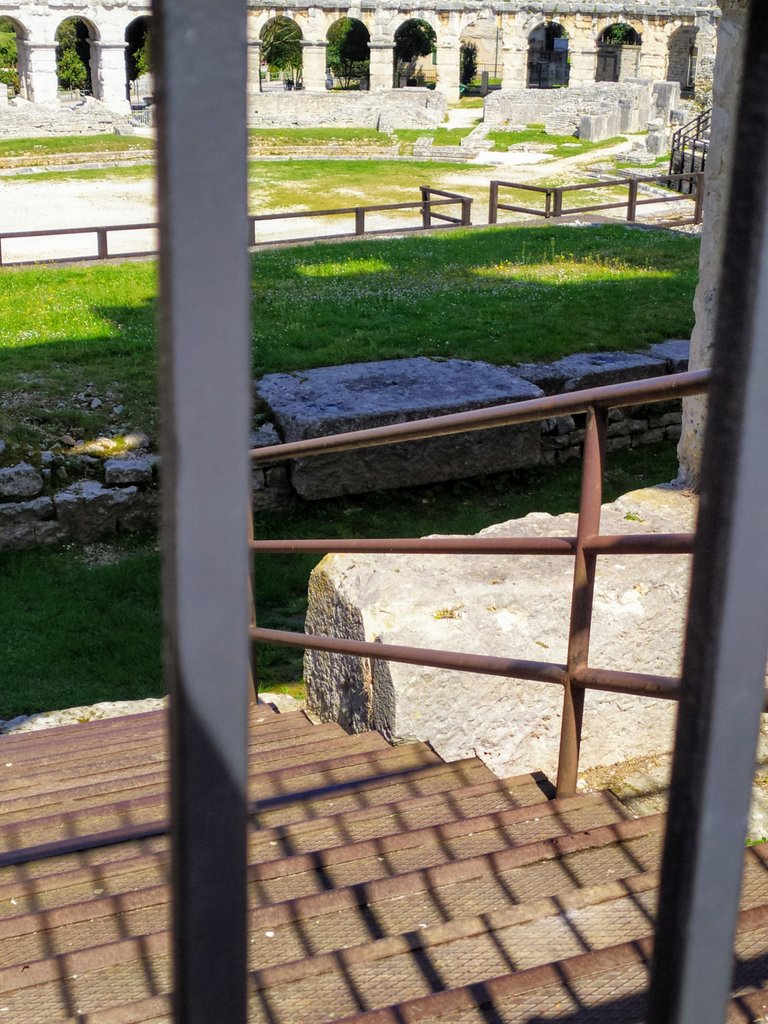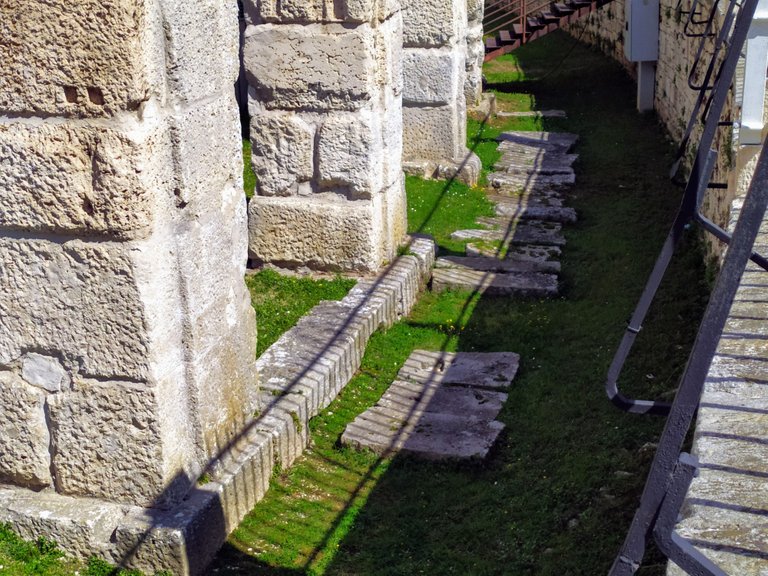 Comparing it to more than 200 Roman amphitheaters, the mantle of the Pula amphitheater with four stair towers is the best preserved and rare example of unique technical and technological solutions. It is the 6th largest Roman amphitheater in the world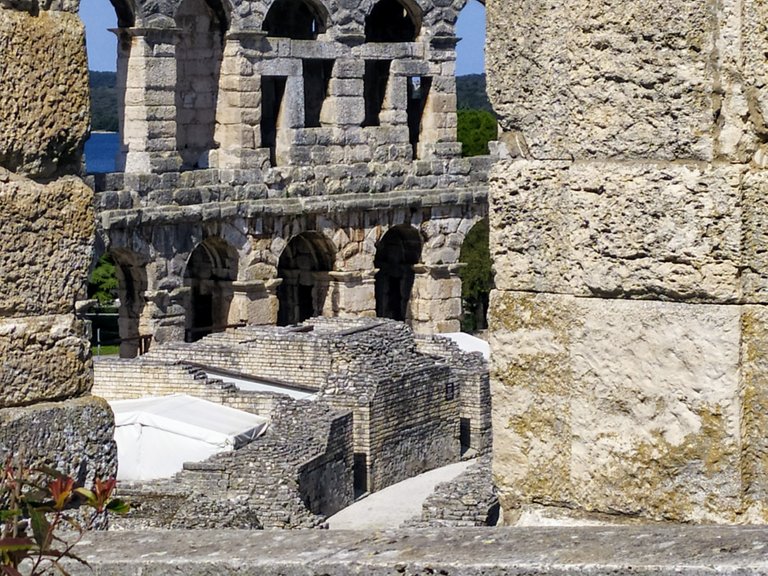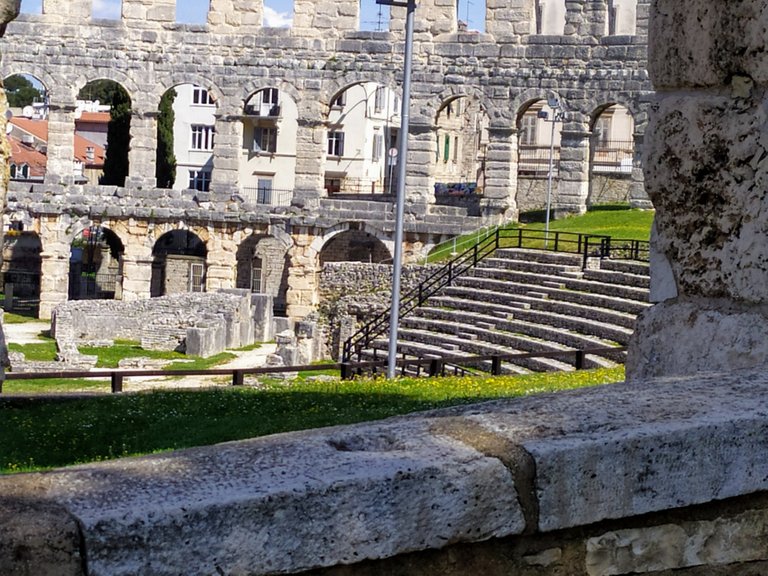 this is interestingly connected with that building;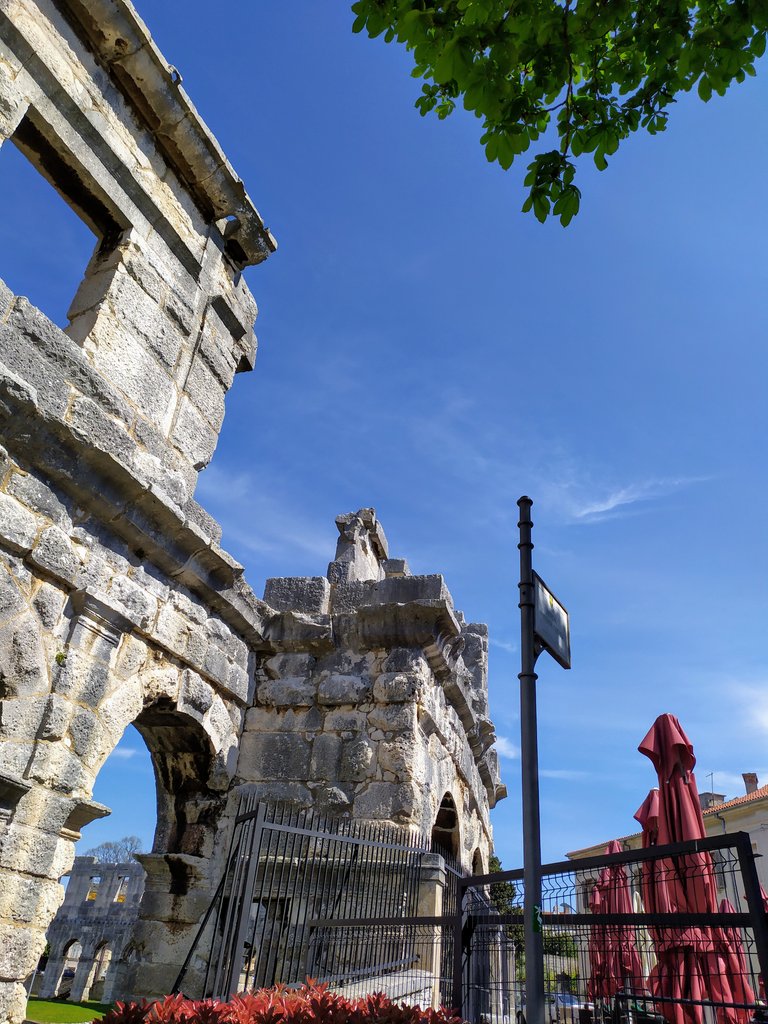 The Pula amphitheater is placed next to the Colosseum in Rome, the Arena in Verona, the amphitheaters in Pompeii, Nimes and Arles in France and El Jam in Tunisia. It is surprising that the Arena, as an indisputable cultural treasure of Croatia and the world, is not yet on the UNESCO World Heritage List.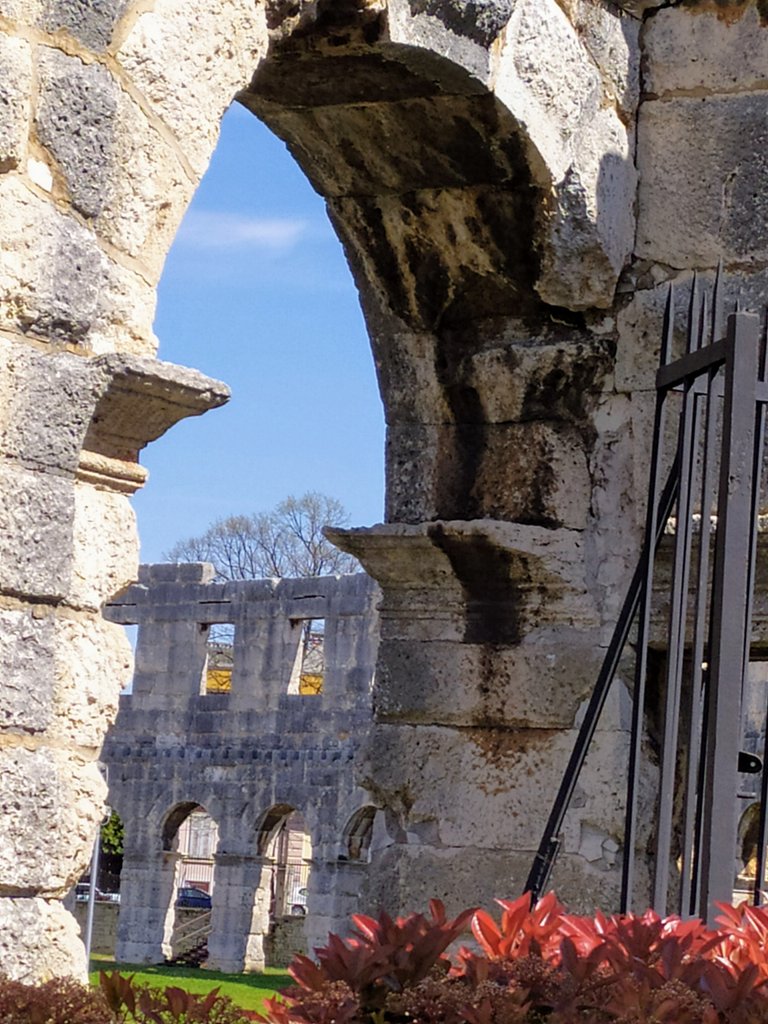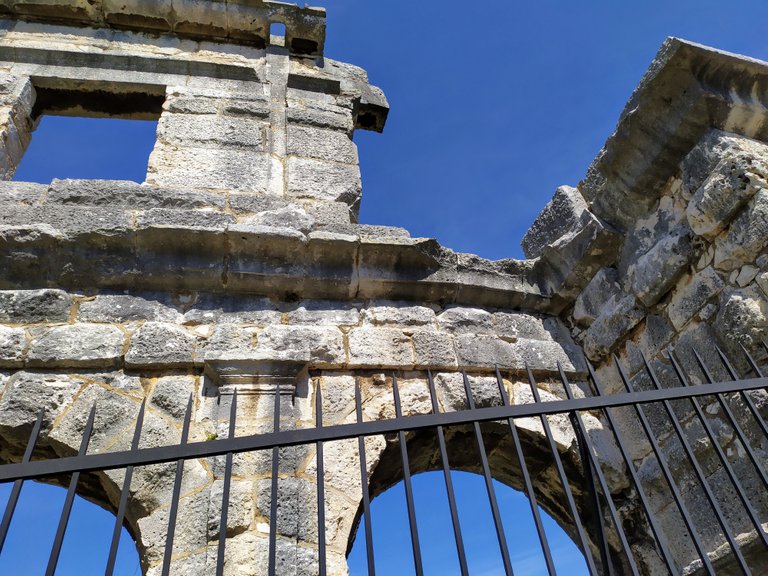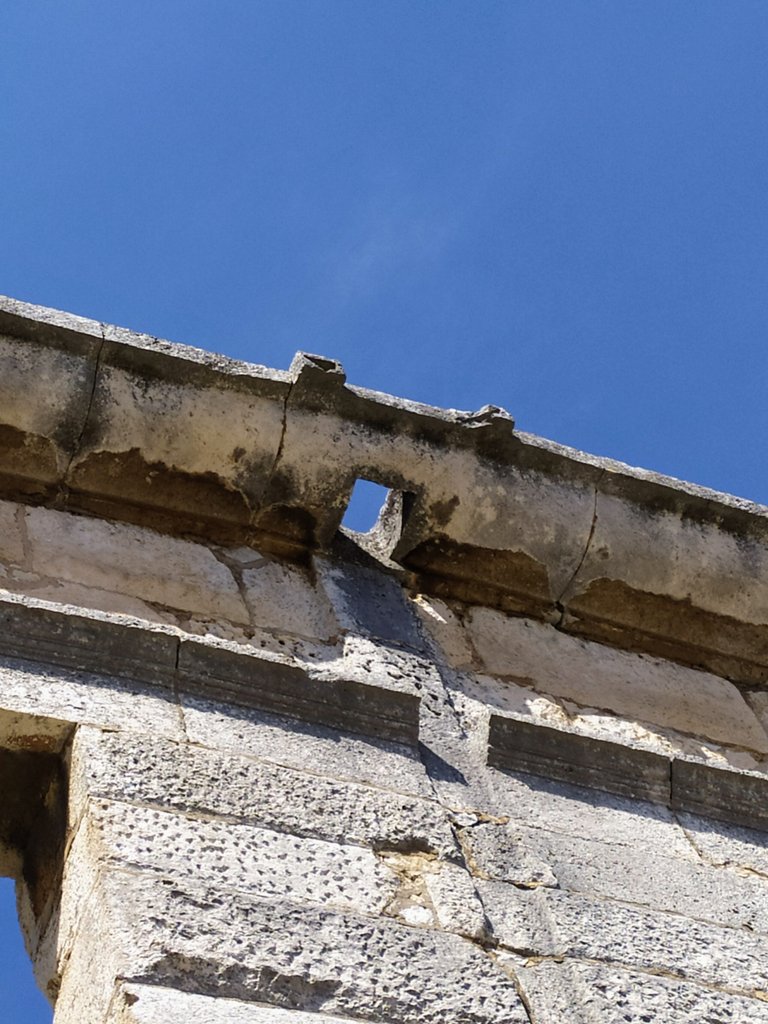 these grooves at the top of the arena remind me of beam holders to give the audience a raffle flap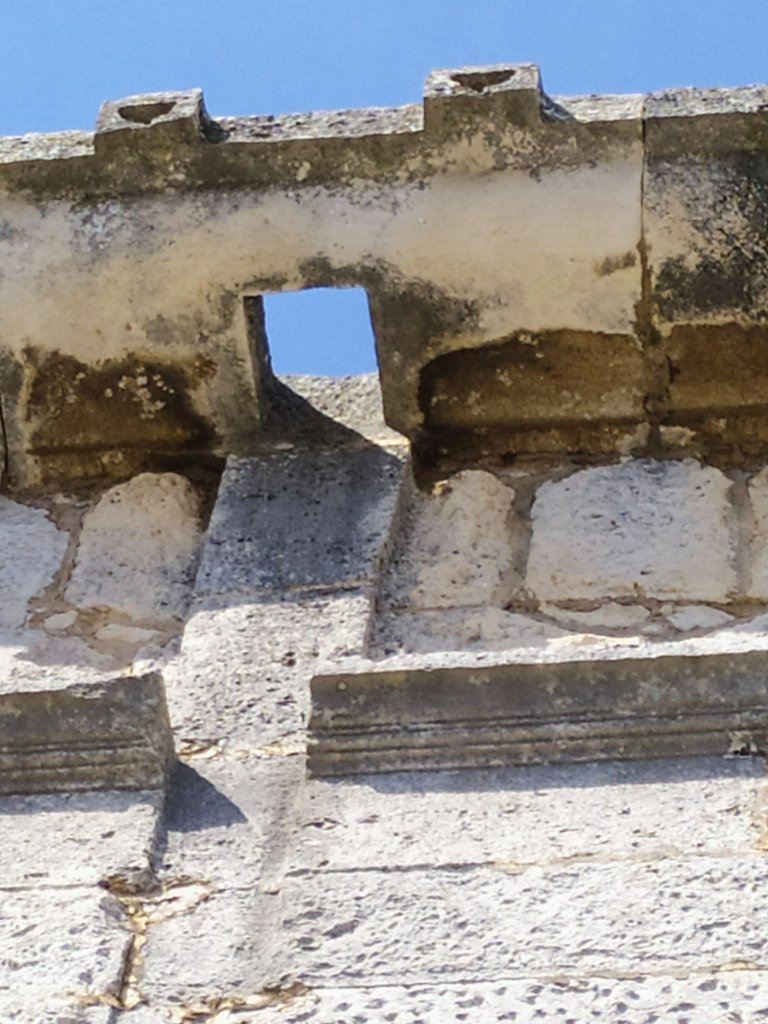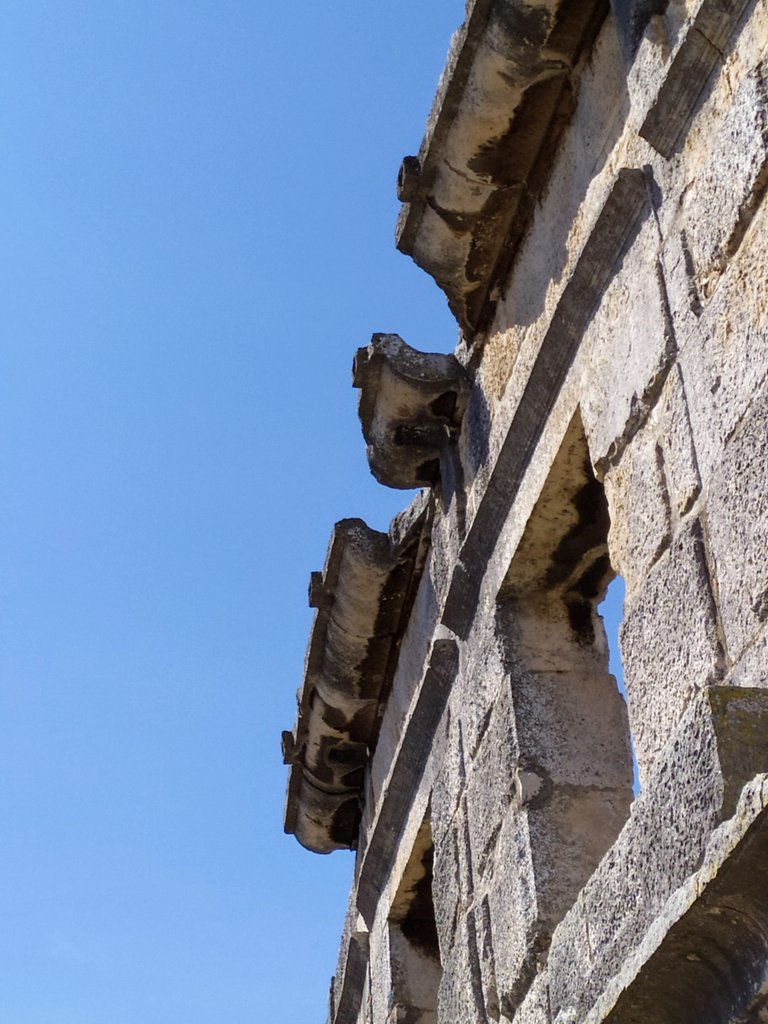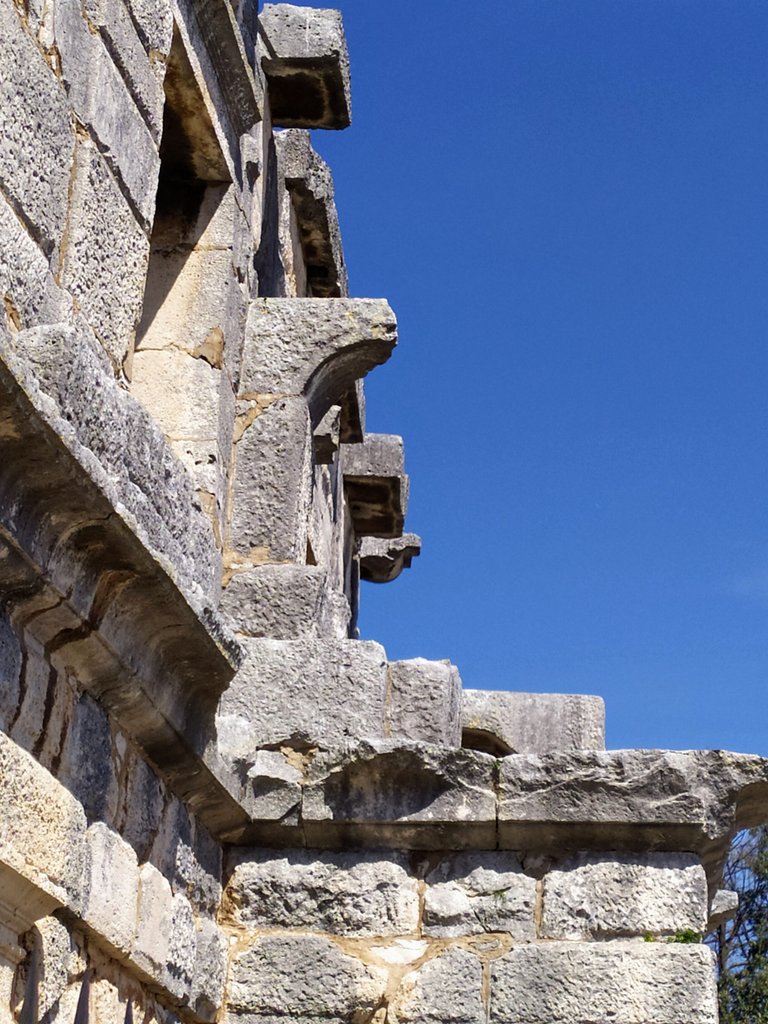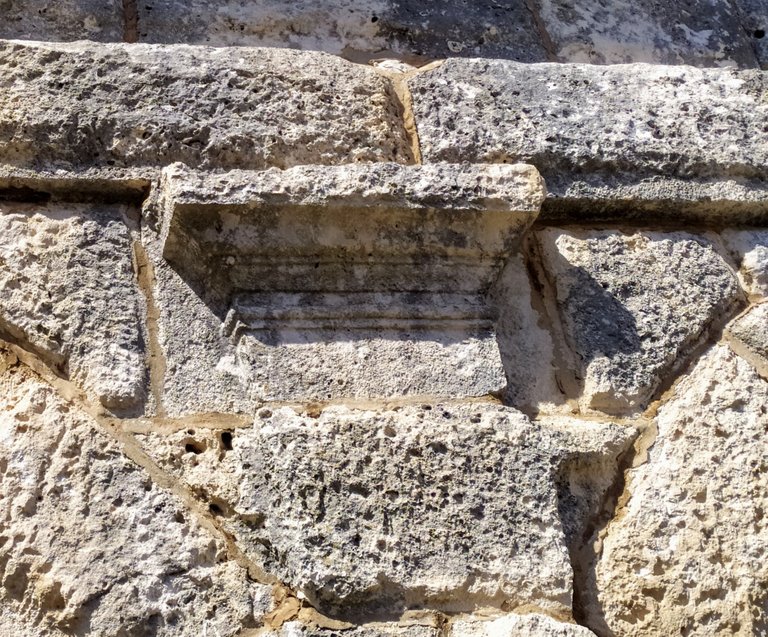 Extremely geometrically regular structure, has an elliptical appearance of length 132.45 m (longer axis)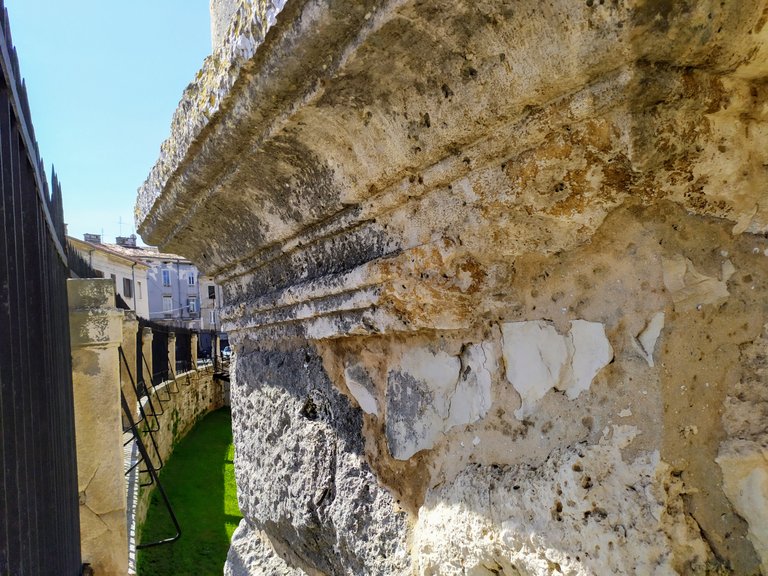 width 105.10 m (shorter axis) and height on the sea side up to 32 meters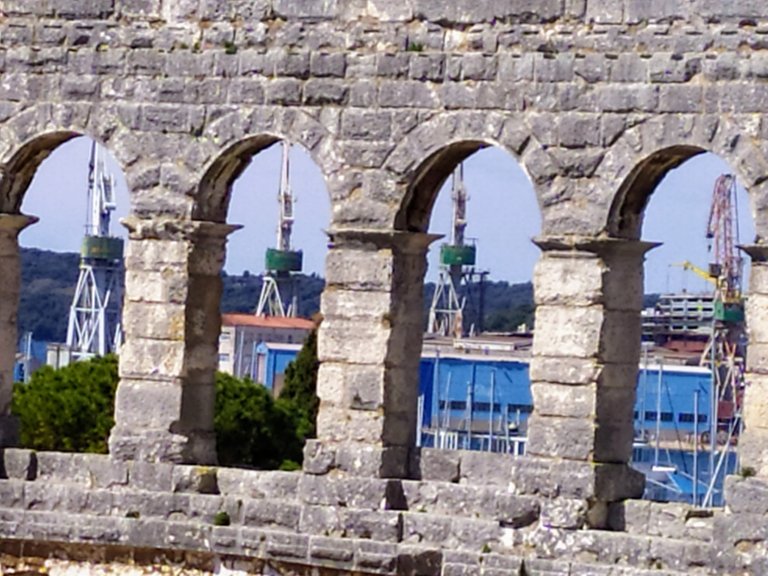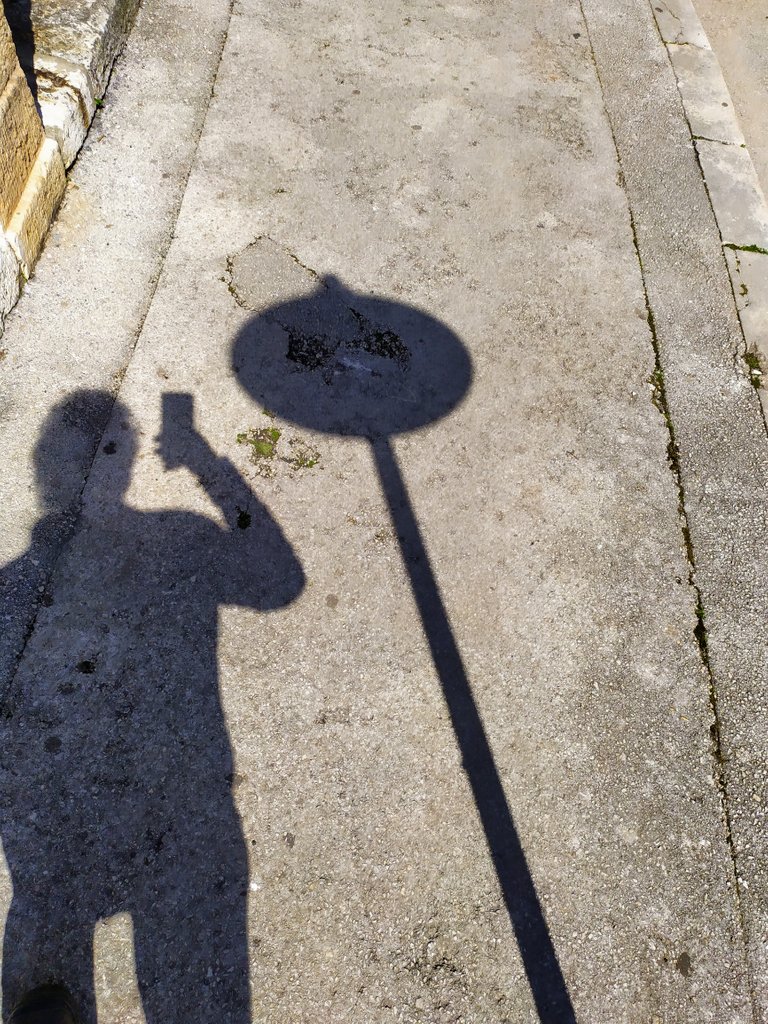 Due to simplification and stability, the eastern part of the structure with only two floors is laid on a natural elevation. The western part of the amphitheater, facing the sea, is built on three floors
where you can see the cranes in the Uljanik Shipyard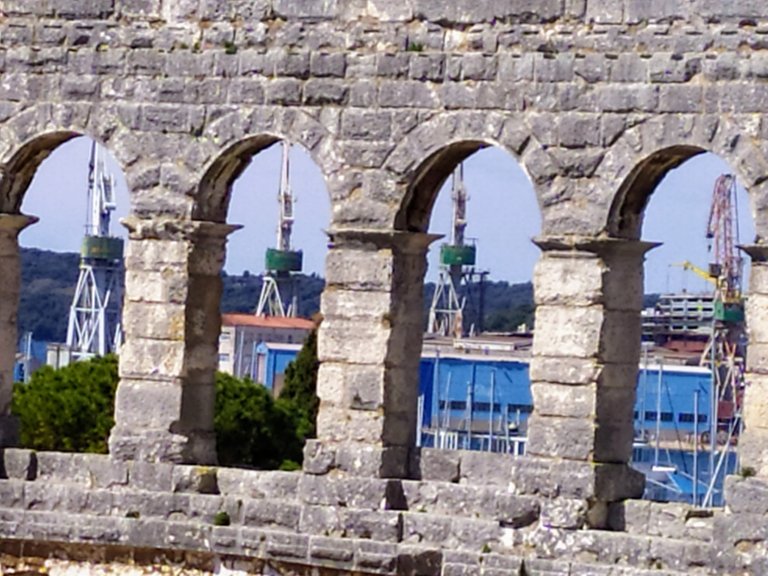 The center of the amphitheater is a arena or arena measuring 67.90 x 41.60 m, and it was separated from the spectator area by a 1.16 m wide canal covered with slabs.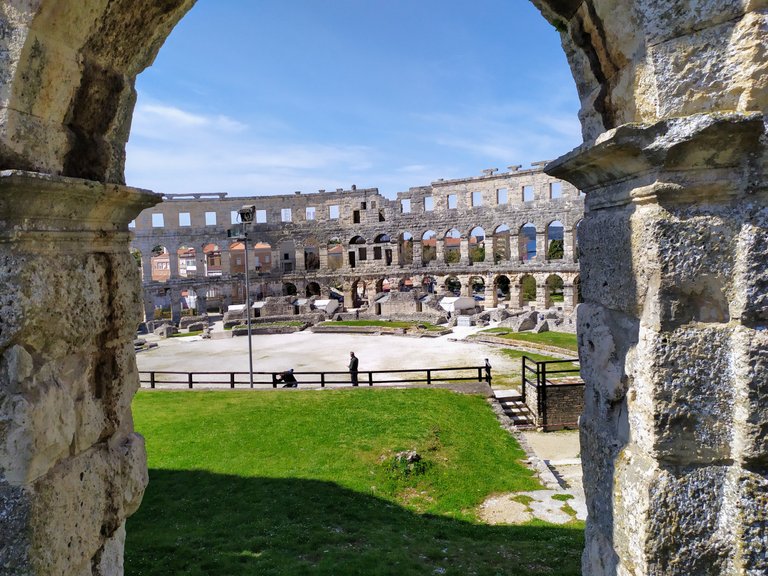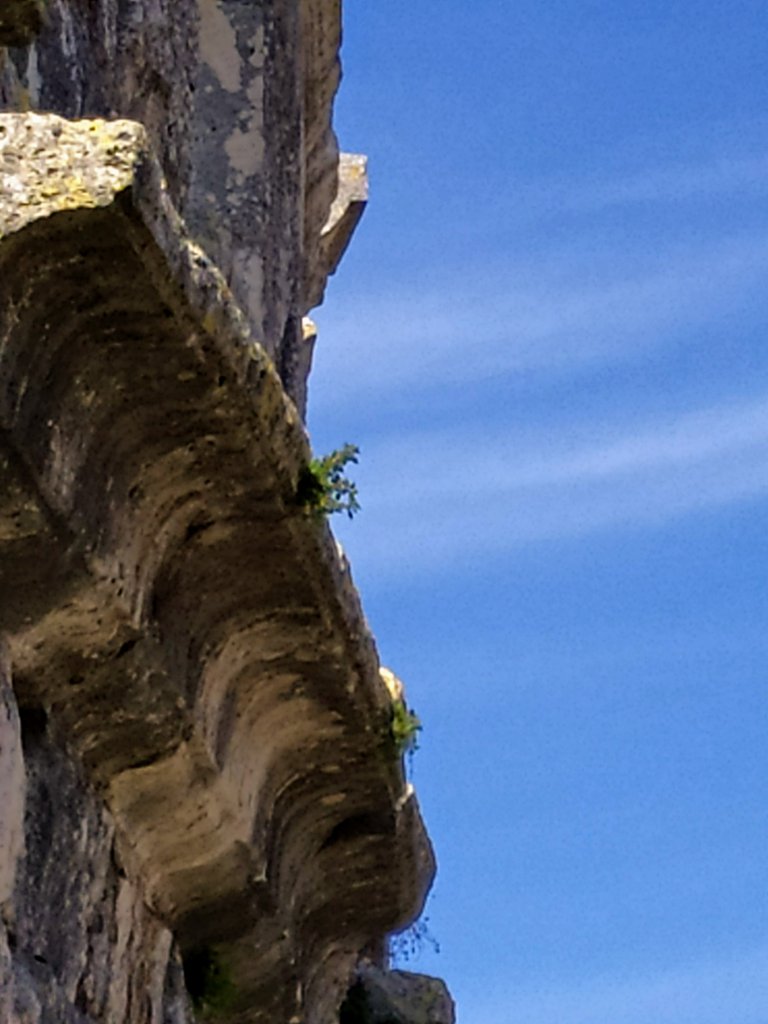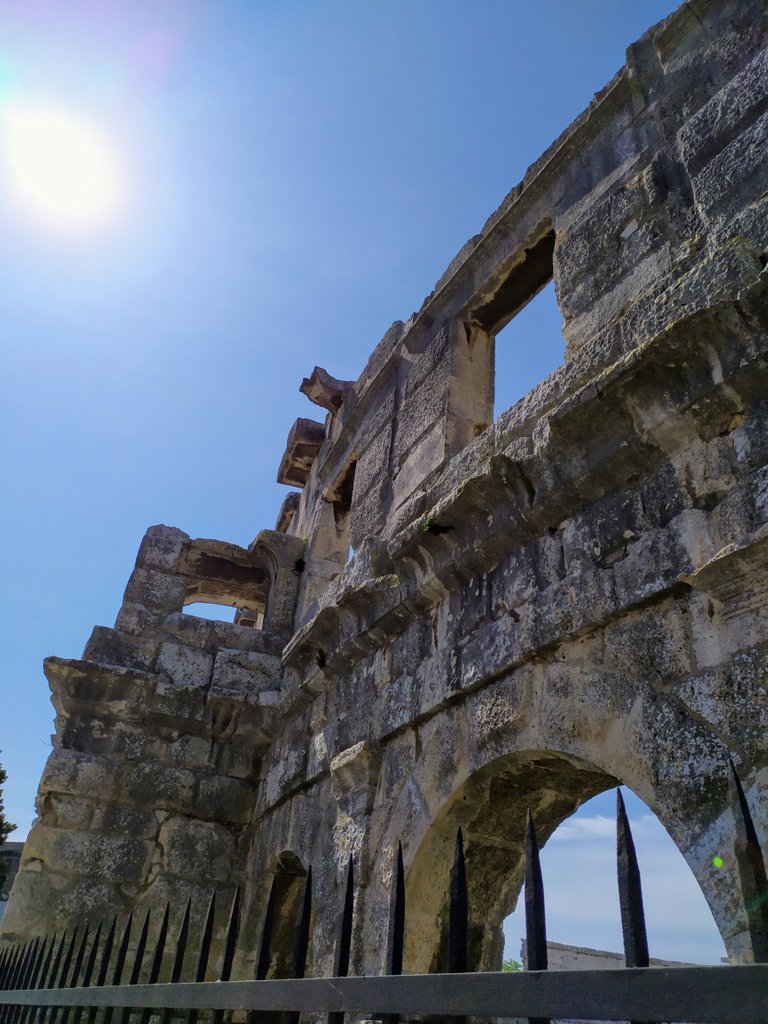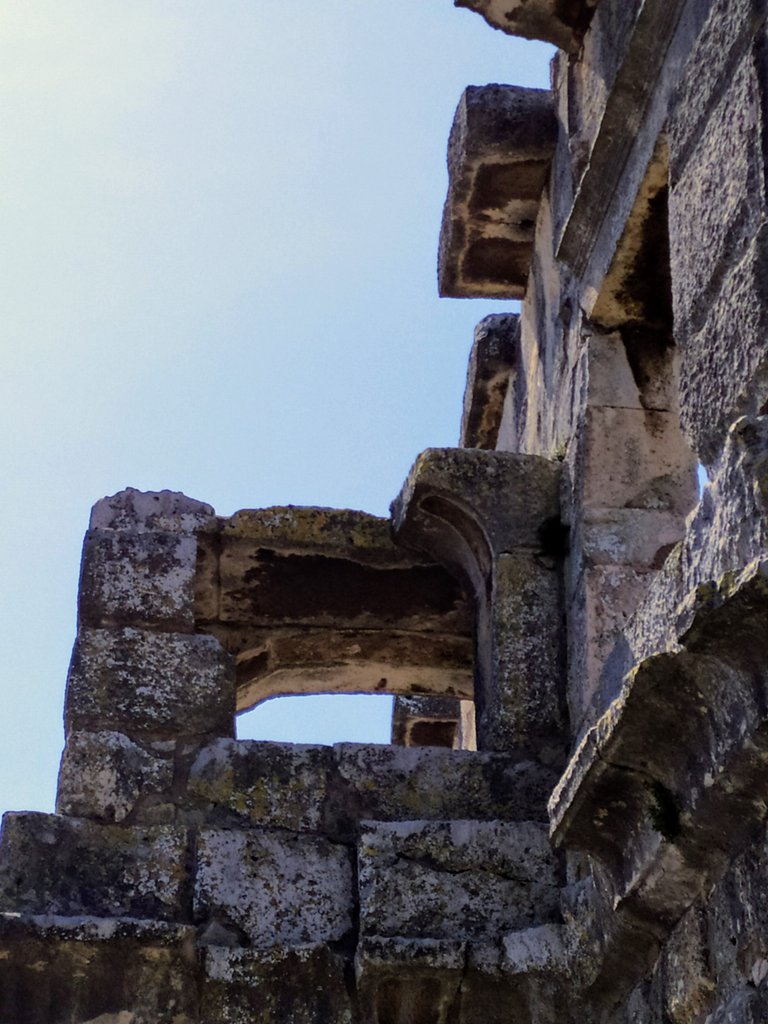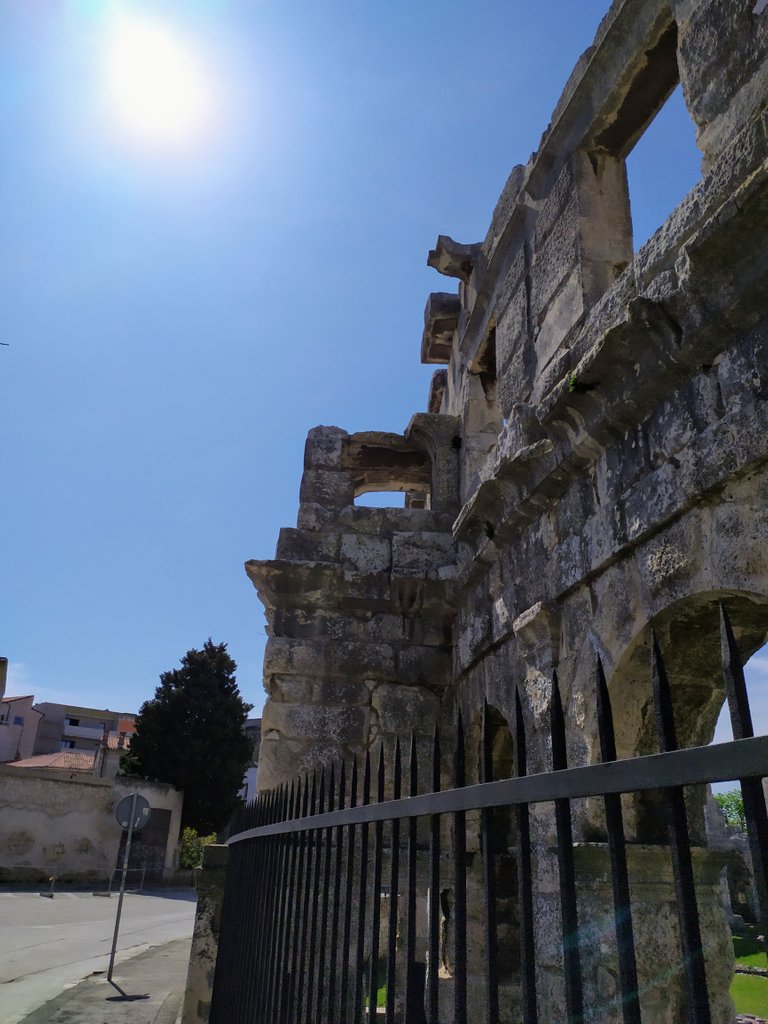 The construction of the Arena itself took place in several phases during the 1st century. It is believed that already in the time of Emperor Augustus, a similar building stood in the same place, but smaller and mostly made of wood. During the reign of the Flavian dynasty (Vespasian, Titus, Domitian) in the second half of the 1st century, the Arena was further expanded, and wooden parts were replaced with stone,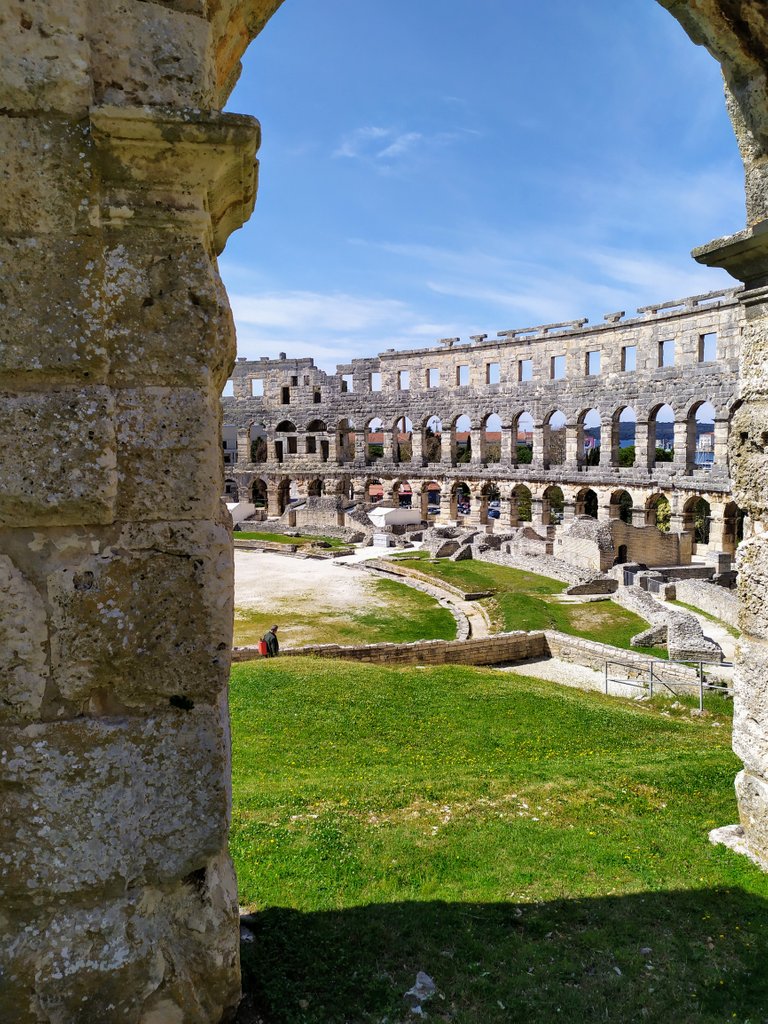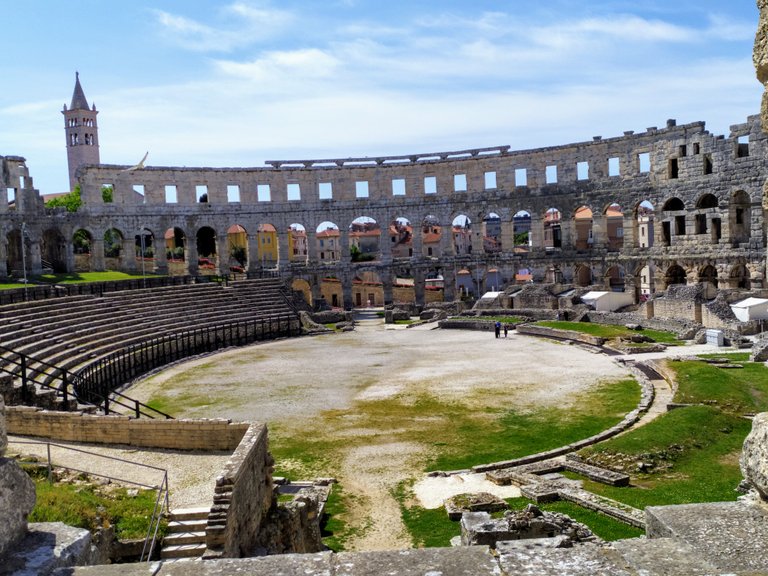 a beautiful building a beautiful masterpiece that rarely reaches the hay outside to see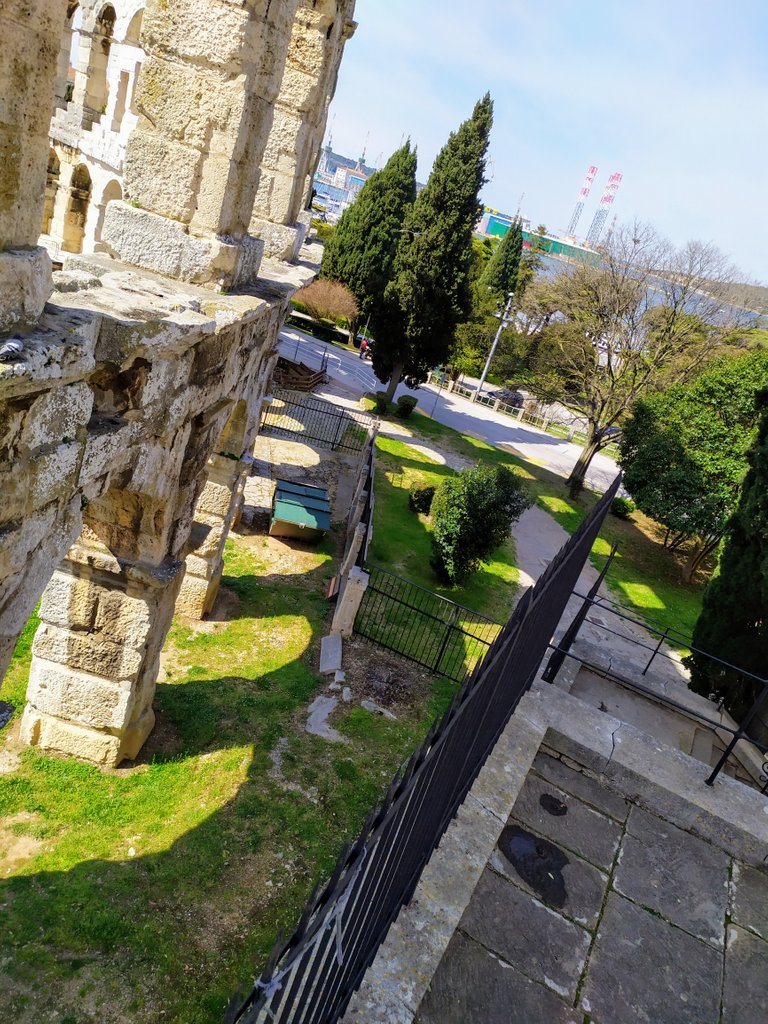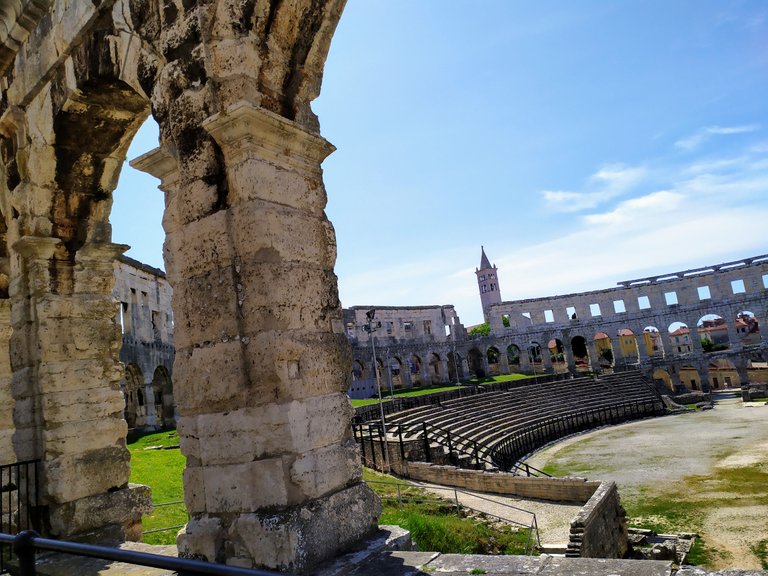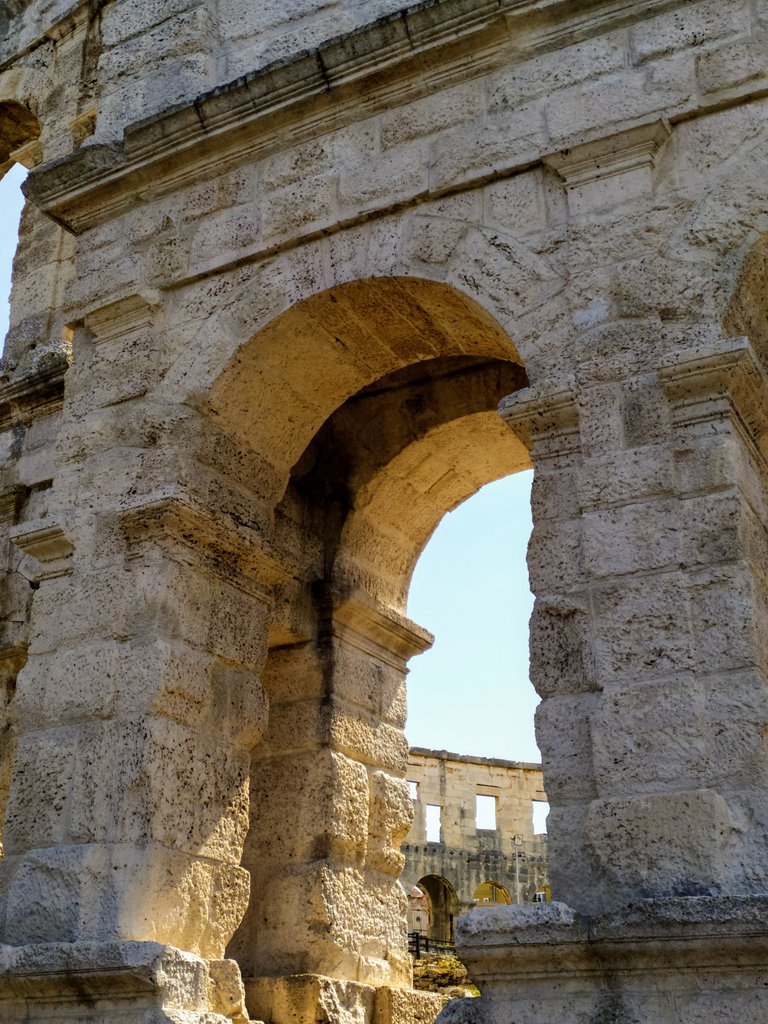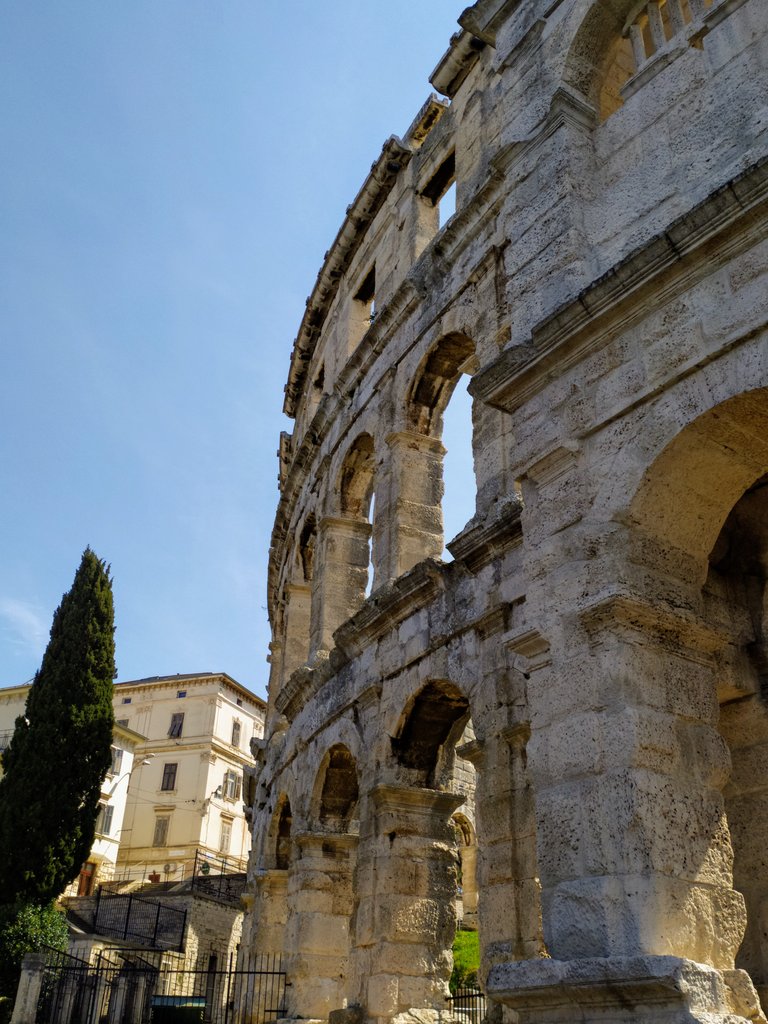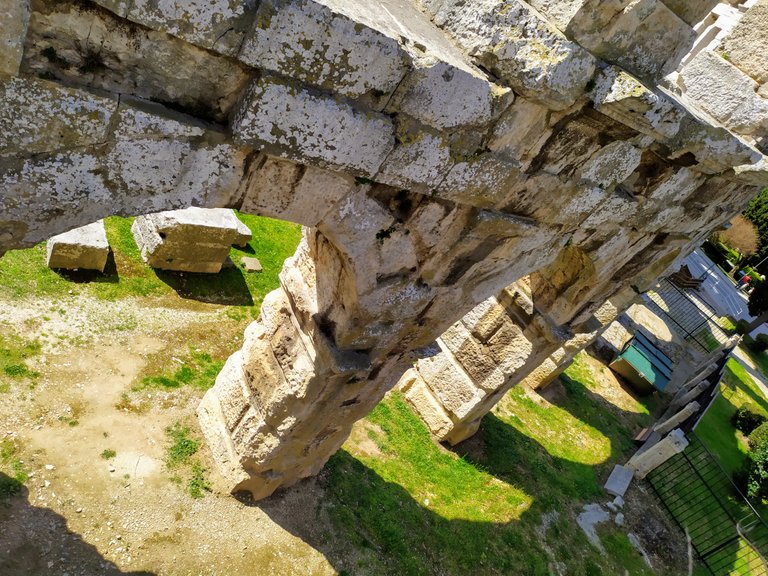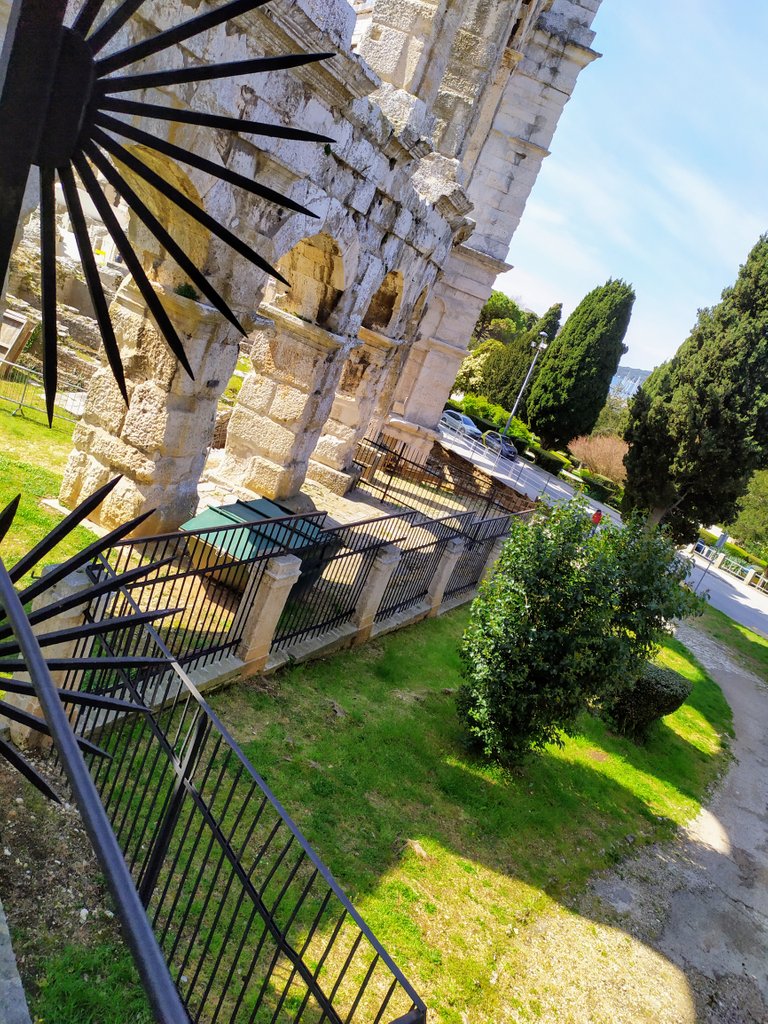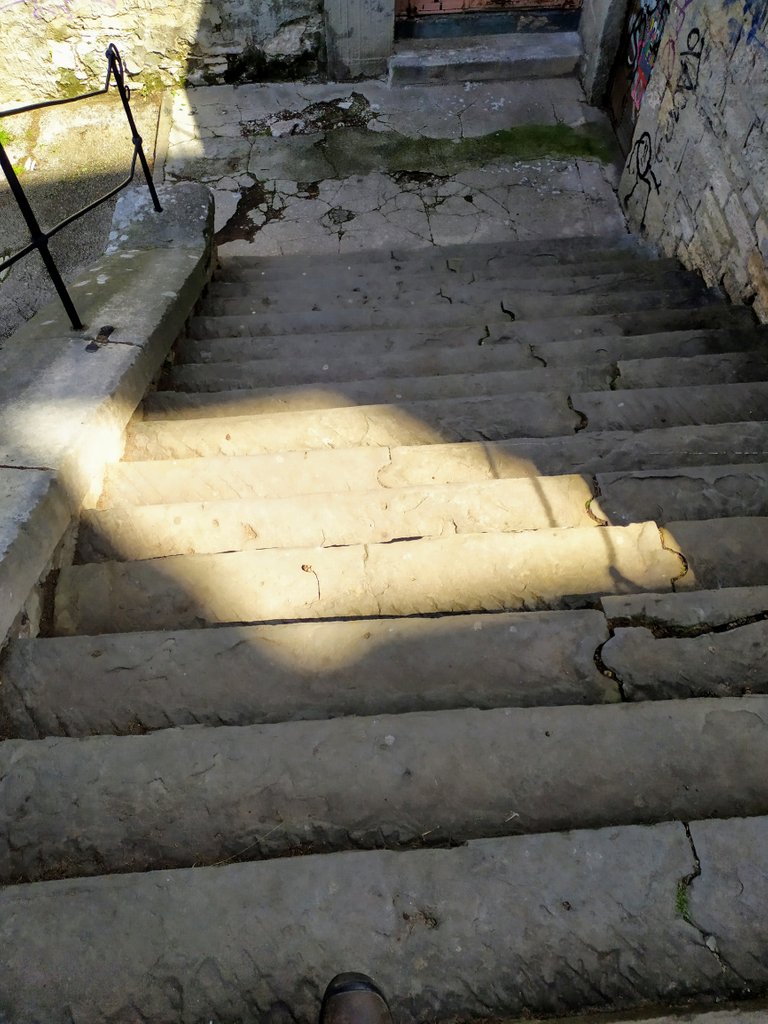 it could accommodate about 23,000 spectators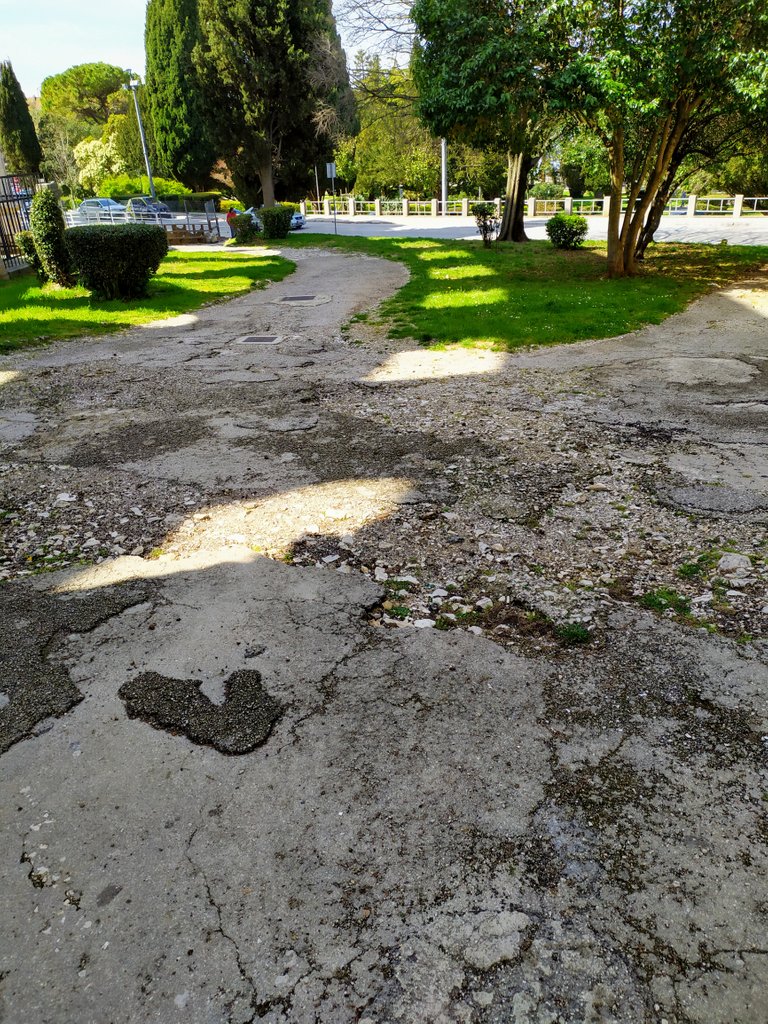 that's why that shadow is so big it needs to accommodate those people inside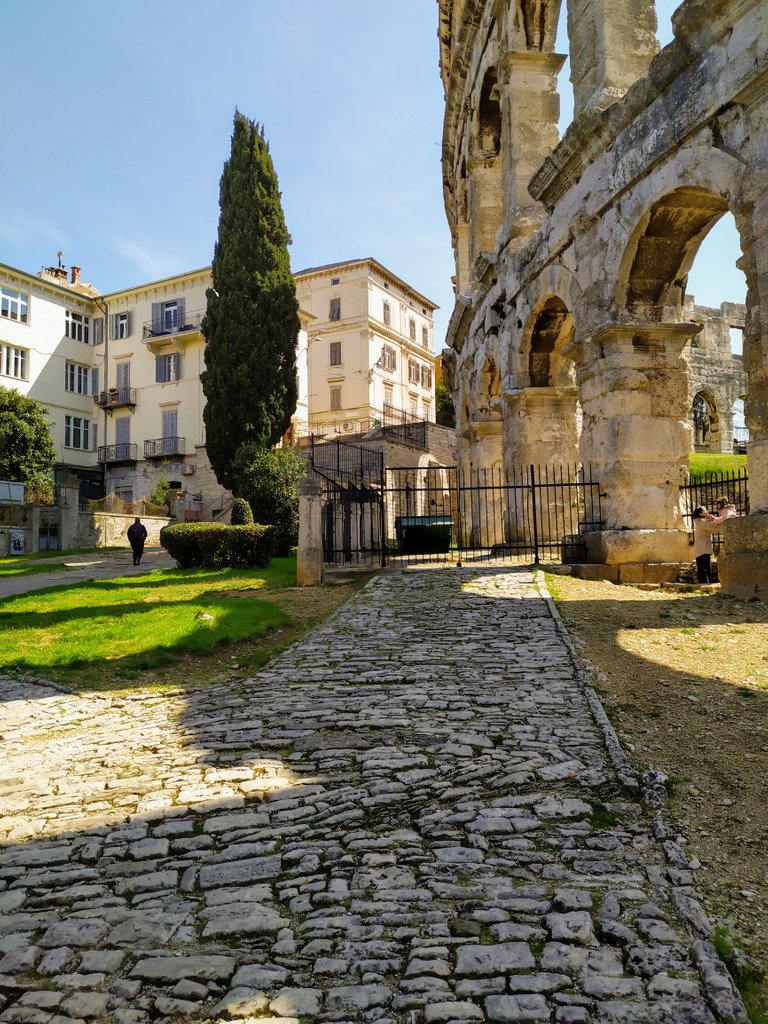 this looks like works but it is actually a separation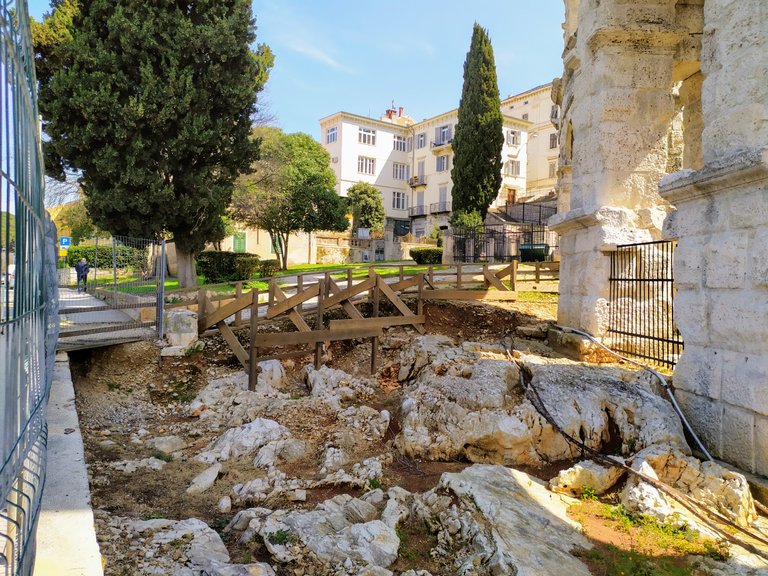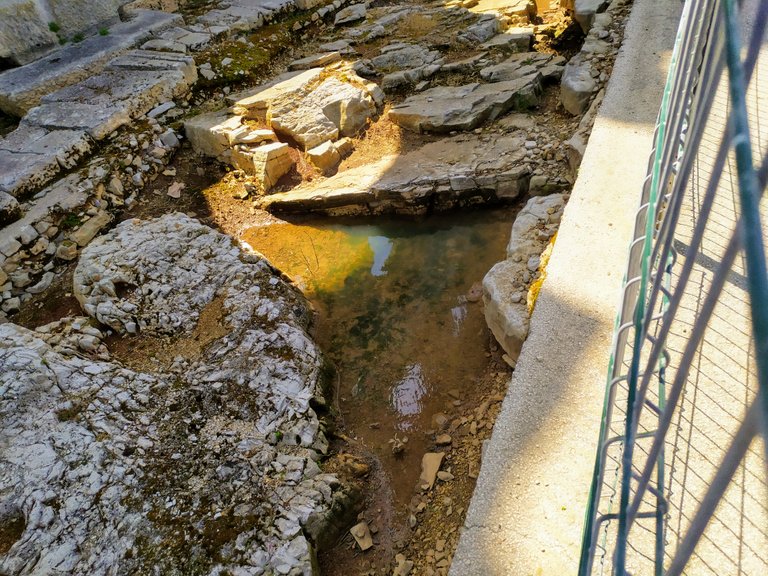 roads from the building so that traffic vibrations are not reflected and destroyed. building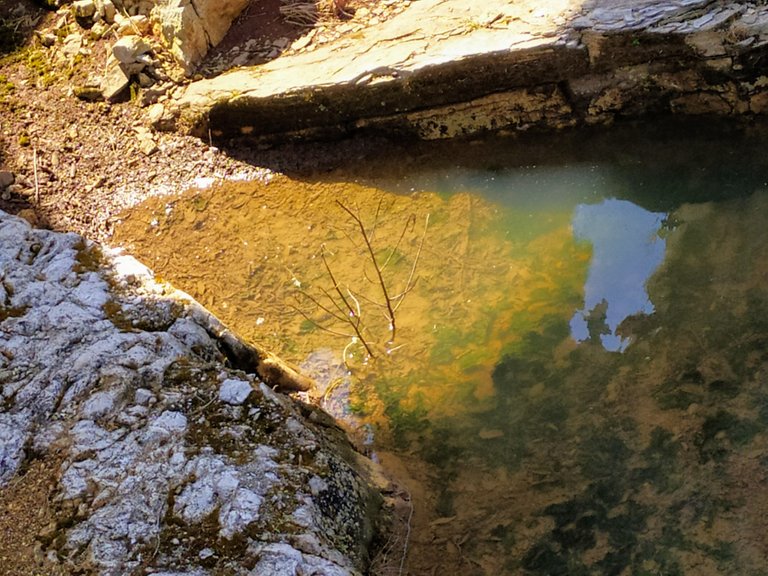 these stones were once an ancient Roman road that was destroyed and can now be seen as being assembled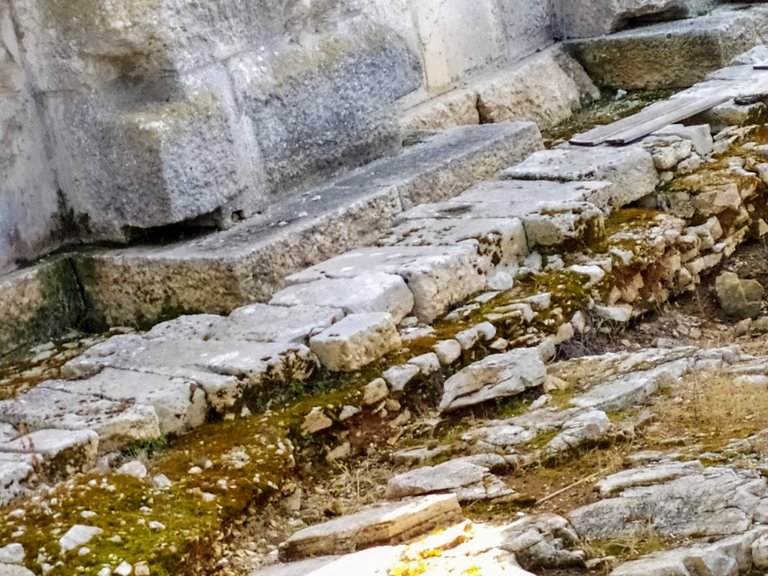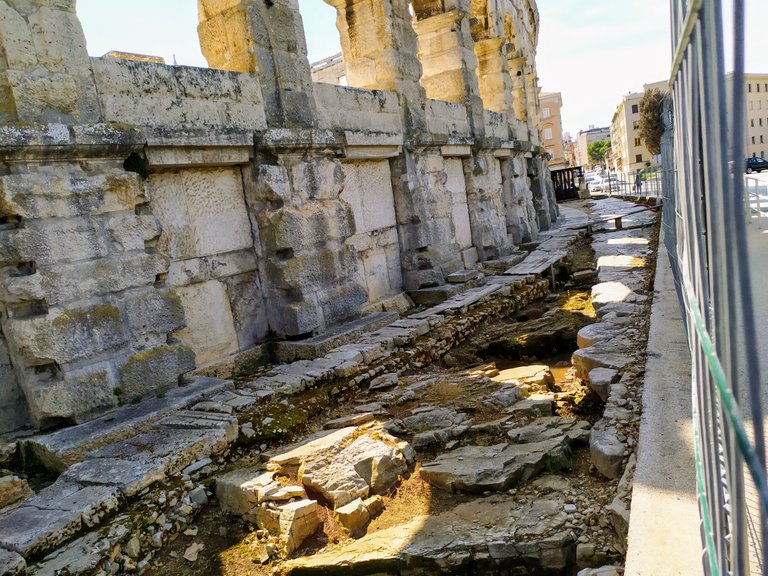 it's that traffic and hay on it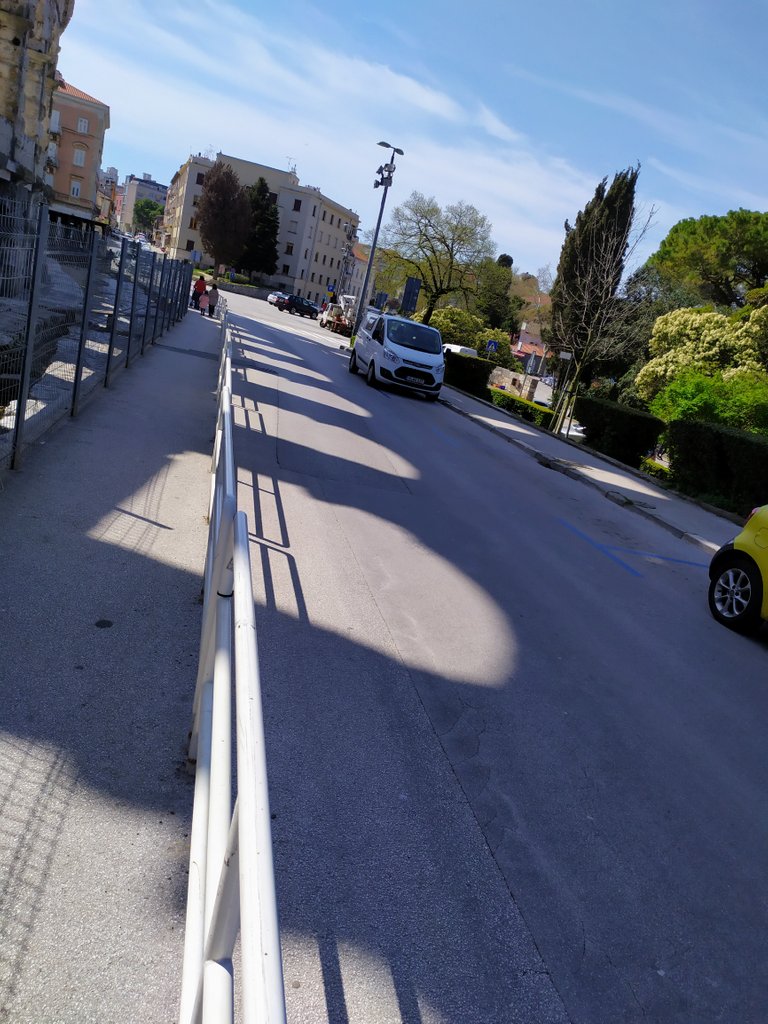 here on it are beautiful windows with some stone railings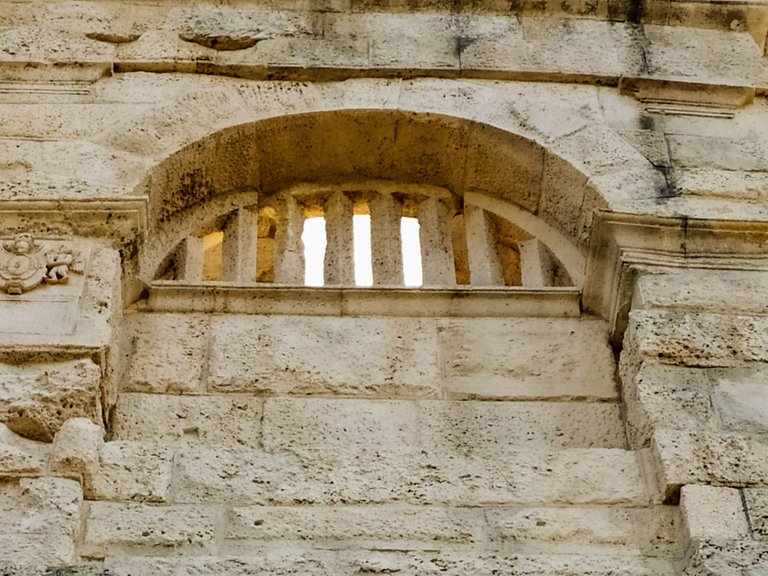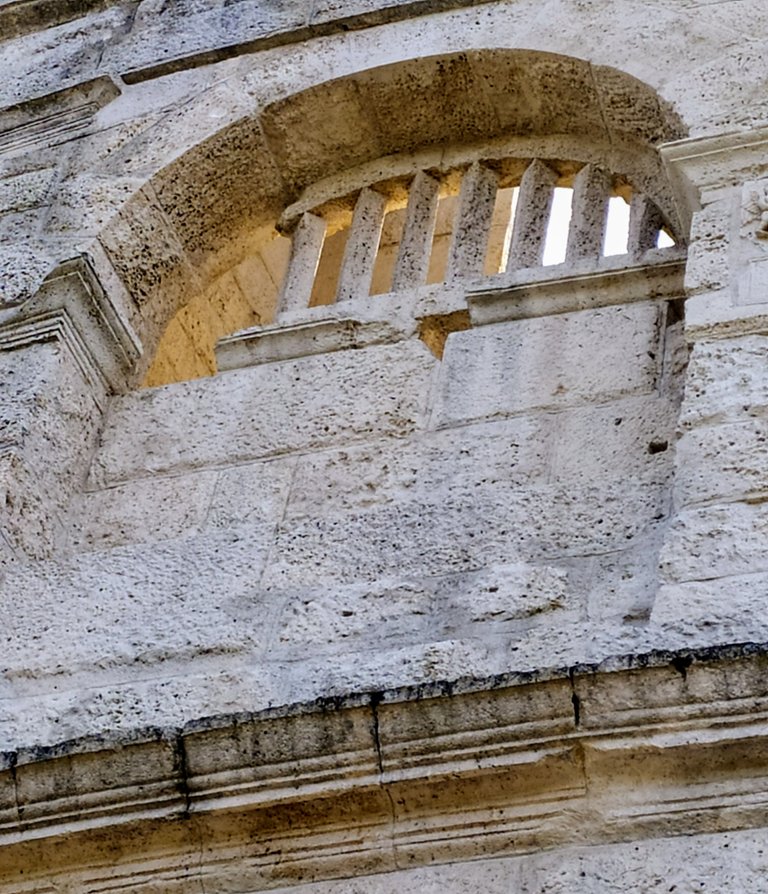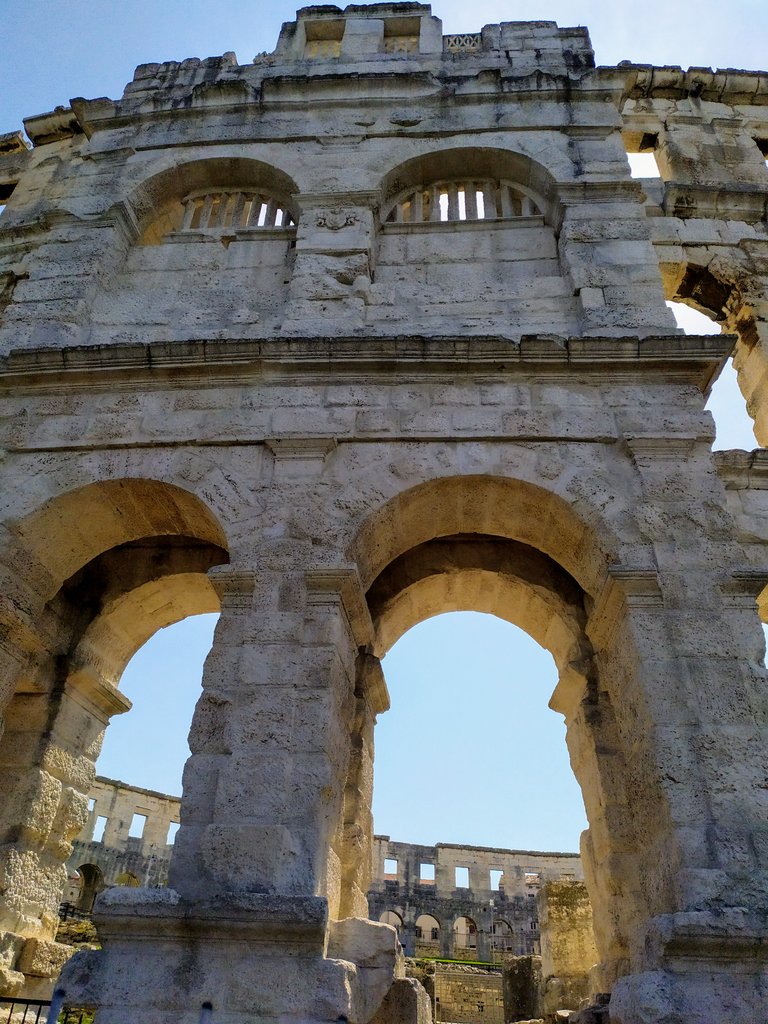 and there I am, who walked from behind the Arena to be a little presented to you on Hive with photos and text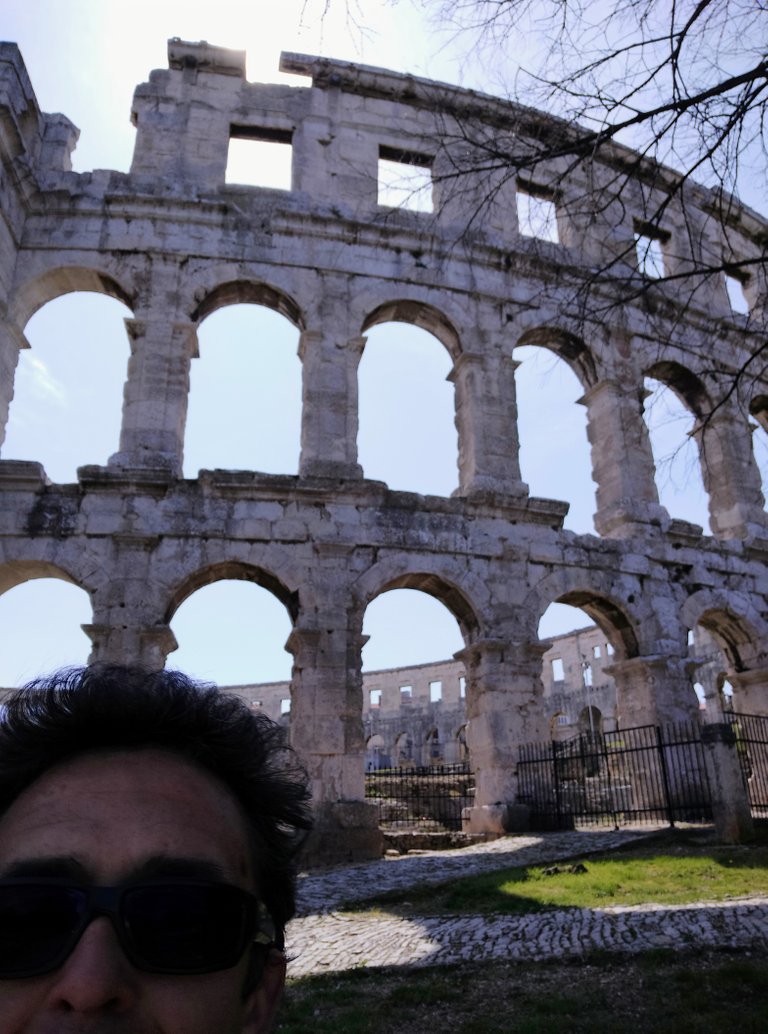 it is in short a few words and a few photos that make that magnificent building the Amphitheater Arena can describe how beautiful it is .
this is here
---
---