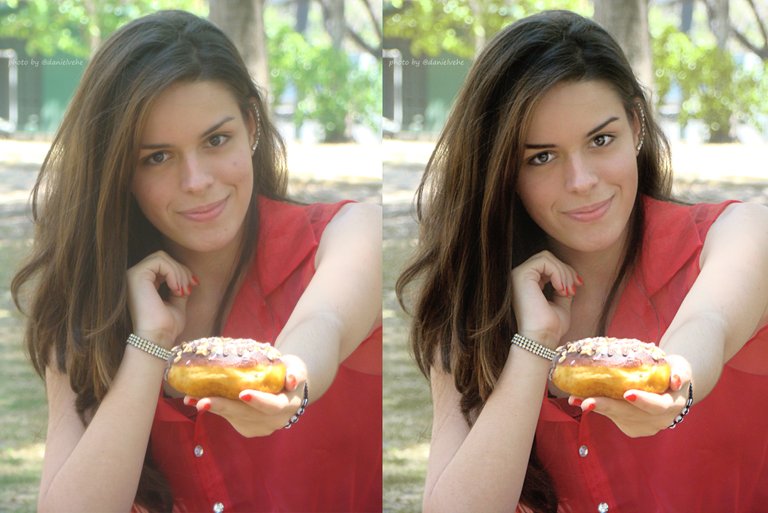 Hola hivers. Hoy nos toca foto sesión más retoque en Photoshop. Les traigo 4 fotos que le hice a Andrea con su antes y después de Photohop.
Como pueden observar y porque también ya conocen a Andrea; ella es súper fotogénica, así que los retoques son bastante suaves.
Hi hivers. Today we have a photo session plus Photoshop retouching. I bring you 4 photos that I made to Andrea with her before and after Photohop.
As you can see and because you also know Andrea; she is super photogenic, so the retouching is quite smooth.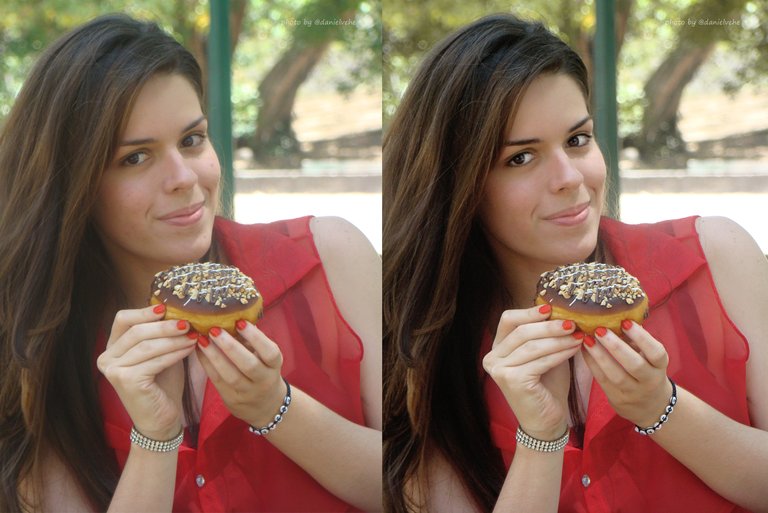 Este retoque consta de ajustes selectivos de color, donde los verdes se llevan hacia los dorados como pueden observar en las hojas de los árboles.
El rojo de la blusa se acentuó y también resalta en el rostro. Además se intencificó el negro para darle más fuerza a la imagen.
This retouching consists of selective color adjustments, where the greens are brought towards the golds as you can see in the leaves of the trees.
The red of the blouse is accentuated and also stands out on the face. In addition, black was intentionally added to give more strength to the image.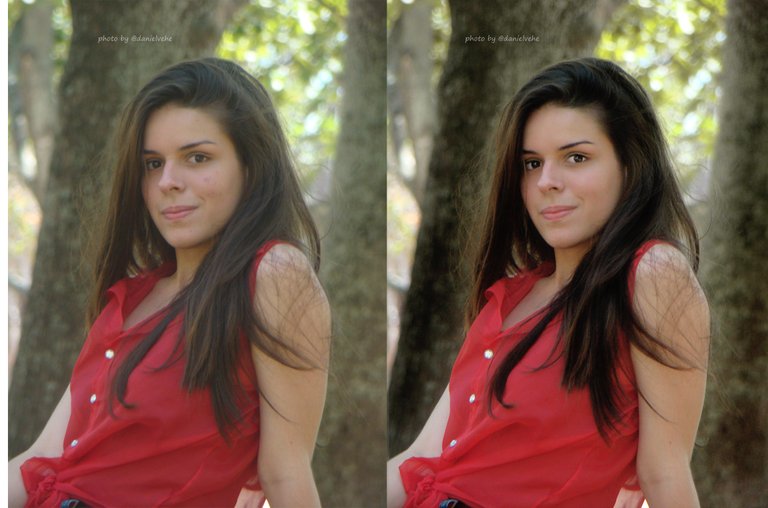 De forma manual se le quitaron algunas imperfecciones en la cara. También se trabajó el cabello, haciendo que tenga mayor volumen resaltando mechones dorados. Igualmente sus ojos, dándoles mucho más brillo y luminosidad.
Some imperfections on his face were manually removed. The hair was also worked on, making it have more volume by highlighting golden locks. The eyes were also worked on, giving them much more shine and luminosity.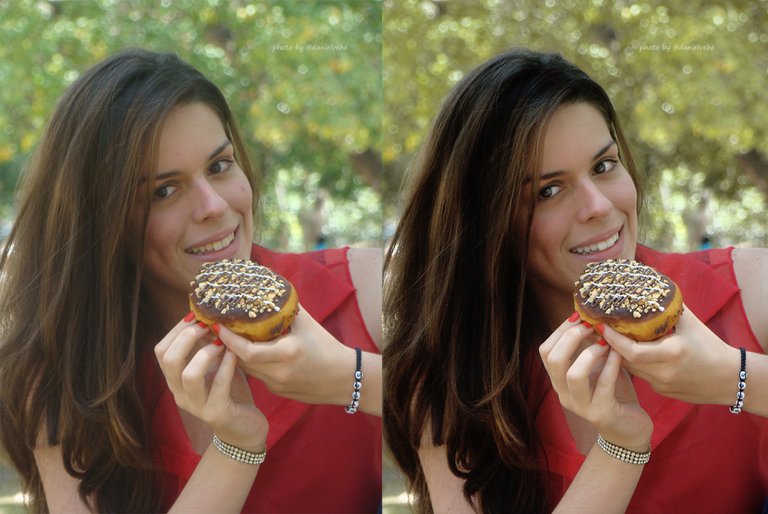 Esta sesión no fue personalizada. Había otras 3 chicas, entre ellas 2 eran primas de Andrea. Fue mi primera sesión en la que combinaba alimentos con modelos y la verdad es que resultó genial.
This session was not personalized. There were 3 other girls, including 2 of Andrea's cousins. It was my first session in which I combined food with models and it really turned out great.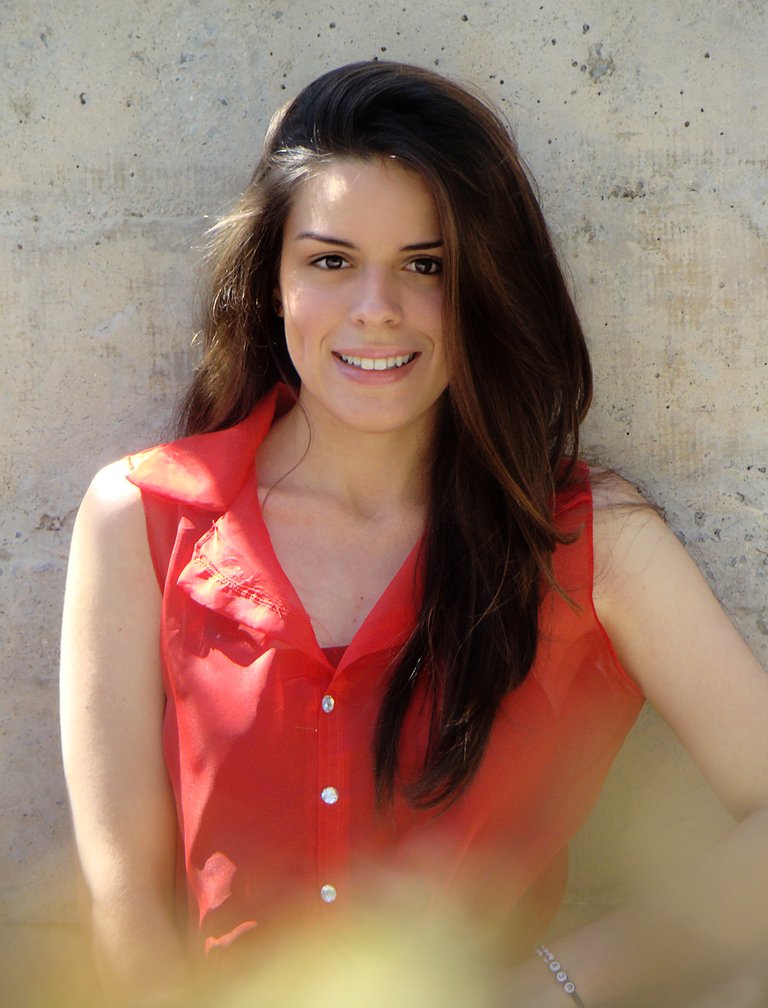 A continuación otras sesiones de Andrea - Other sessions by Andrea followed.
Photo session with Andrea - Sesión de fotos a Andrea
Four models eating Golden Donuts - Cuatro modelos comiendo Golden Donuts
Andrea's photo session with the donuts - Sesión de fotos de Andrea con las donas
📸 Fotografía de Bollería con Andrea 🎂 Photography of Pastries with Andrea 💁