Hello everyone! Welcome to my blog. Today I want to share with the community some pictures I took some time ago while I was walking around the city of Caracas. Although I took these pictures while walking around the city, I didn't want to show the city, so instead of focusing on specific places I preferred to portray shapes and colors.
In this batch of photos I wanted to highlight the blue color of the sky together with different shapes that I came across in the city, for example: in the first photo we see that there are lines, in the second one circles, and in the last one there are both elements: there are circles in the lighthouses and lines in the wiring, besides these lines create a good vanishing point in the image.
¡Un saludo a todos! Bienvenidos a mi blog. El día de hoy quiero compartir con la comunidad unas fotografías que tome hace un tiempo mientras paseaba por la ciudad de Caracas. A pesar de que las fotos las tomé paseando por la ciudad, en estas no quería mostrar la ciudad, por eso en lugar de enfocar lugares concretos preferí retratar formas y colores.

En esta tanda de fotos quería destacar el color azul del cielo junto a distintas formas que me crucé por la ciudad, por ejemplo: en la primera foto vemos que hay lineas, en la segunda círculos, y en la última estan ambos elementos: hay círculos en los faros y líneas en el cableado, además estas líneas crean un buen punto de fuga en la imágen.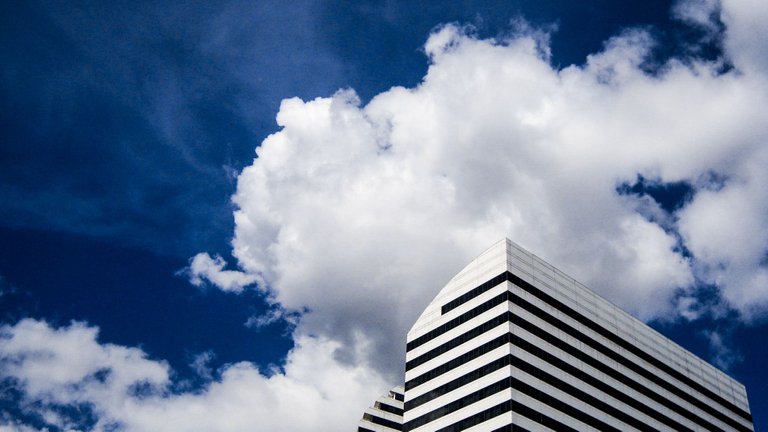 Image 1: Lines and blue. ///// Imágen 1: Lineas y azul.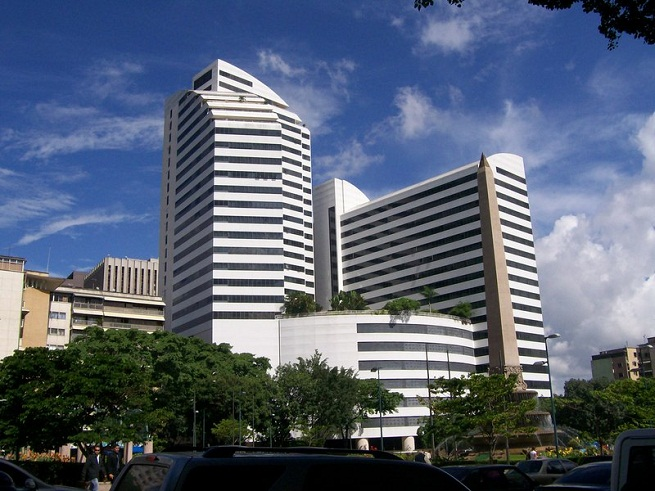 Palace Hotel - Source
Those who know Caracas will recognize this tower, it is the Palace Hotel building which is located in Altamira, right in front of one of the obelisks of the city and one of the most famous squares in the country, Plaza Francia, a place that every Caracas resident has seen at least once in his life and which became very well known during the 2017 protests. Here is a photo where you can see completely the place that I describe➡️
This first picture was taken a bit far away using the zoom of my camera, as you can see that day the sky was beautiful so I did not want to focus the whole environment but only the top of the hotel and a side, to highlight the clouds and the lines of the building. This photo is one of my favorites because of the weight it has on the right side of the image, I think it is a nice composition where the rule of three can be clearly seen in the shot.
El que conoce Caracas sabrá reconocer esta torre, es el edifico del Palace Hotel el cual queda en Altamira, justo enfrente de uno de los obeliscos de la ciudad y una de las plazas más conocidad del país, la Plaza Francia, lugar que todo caraqueño ha visto al menos una vez en su vida y el cual se hizo muy conocido durante las prostestas del 2017. Por acá les dejo para los curiosos una foto donde se ve completamente el lugar que les describo (foto arriba⬆️)
Esta primera fotografía la tomé un poco a lo lejos utilizando el zoom de mi cámara, como ven ese día el cielo estaba precioso así que no quise enforcar el entorno completo sino únicamente la copa del hotel y un lateral, para así destacar las nubes y la líneas del edificio. Esta foto es una de mis favoritas por el peso que tiene hacia el lado derecho de la imágen, me parece que es una composición bonita donde la regla de tres puede observarse claramente en el plano.
---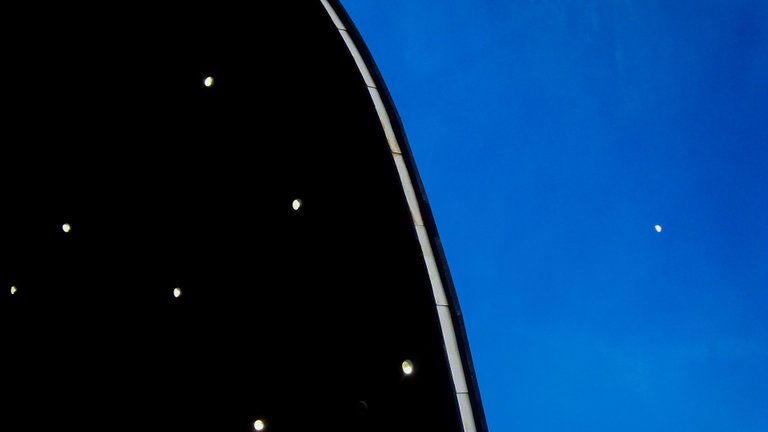 Image 2: Circles and blue. ///// Imágen 2: Círculos y azul.
This image is much more difficult to recognize, and that's the idea, not to recognize it 😅 but I'll tell you the place anyway: This picture was taken at the Concha Acústica del Club Táchira, located in Bello Monte. The white dots are actually the light bulbs on the roof of the shell and what we see on the right hand side is the moon, tiny and far away.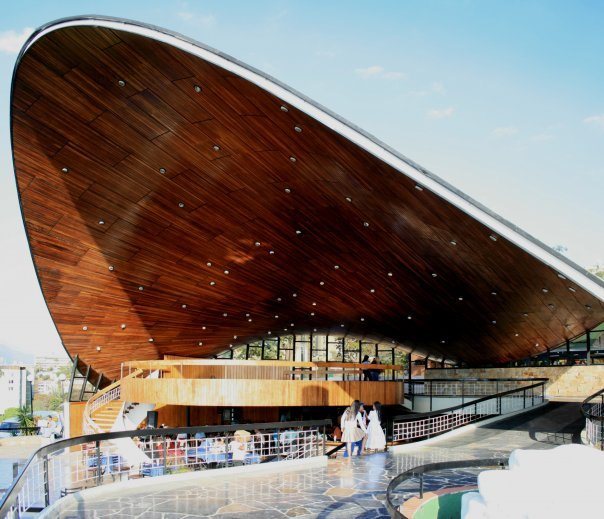 Concha Acústica Club Táchira - Source
Here is a picture of the Concha Acustica of Club Táchira so you can see that it is the same place, but seen from a more abstract and unrecognizable point of view➡️
Esta imágen es mucho mas dificl de reconocer, y esa es la idea, que no se reconozca 😅 pero de igual manera les diré el lugar: Esta foto fue tomada en la Concha Acústica del Club Táchira, ubicado en Bello Monte. Los puntos blancos en realidad son los bombillos que hay en el techo de la concha y lo que vemos a mano derecha es la luna, pequeñita y a lo lejos.

Por acá les dejo una foto de la Concha Acustica del Club Táchira para que noten que es el mismo lugar, pero viste desde un punto más abstracto e irreconocible⬆️
---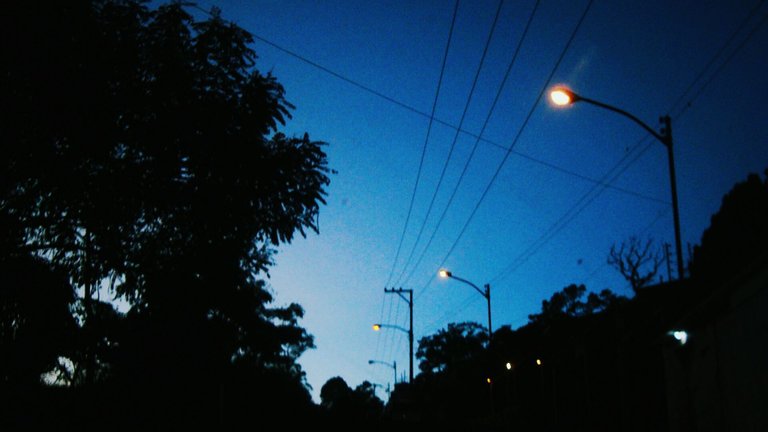 Image 3: Vanishing point and blue. ///// Imágen 3: Punto de fuga y azul.
This last photo is not of any iconic place, it's just a simple street on my way home, I took it as a flash from the car because I really liked the light in the sky at that moment. Once edited I thought the colors were great and it fit perfectly with the other two.
Esta última foto no es de ningún lugar icónico, simplemente es una calle sencilla que queda camino a mi casa, la tomé como un relámpago desde al auto porque me gustó mucho la luz que había en el cielo en ese momento. Una vez editada me pareció que los colores quedaron geniales y encajaba perfecto con las otras dos.
---

Es todo por esta ocasión, espero les haya gustado 💙 Si es así, les recomiendo ver mi post anterior de #fotografia enfocado en el color verde (ya se, soy una loca sistemática que separa todo por colores, que les puedo decir 😅) Se los dejaré por acá:
That's all for this occasion, I hope you liked it 💙 If so, I recommend you to see my previous #photography post focused on the color green (I know, I'm a crazy systematic that separates everything by colors, what can I tell you 😅) I'll leave them over here: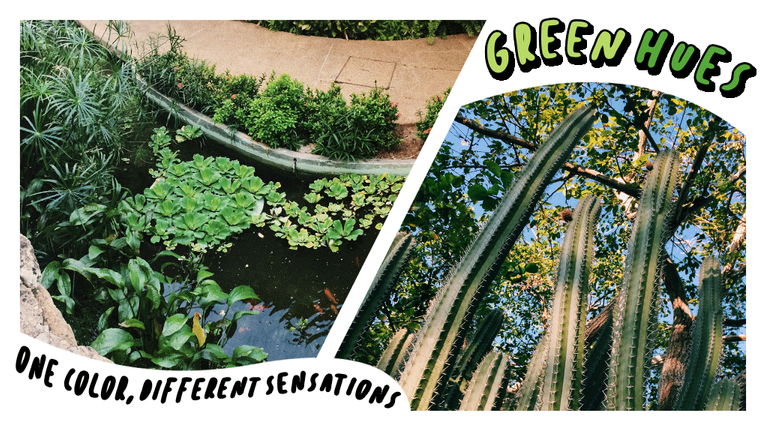 Tengo muchas ganas de compartir con ustedes mi pasión por la fotografía, así que me verán con mayor frecuencia publicando fotos por acá. Recuerden que en los comentarios pueden dejarme sugerencias y opiniones, sin más que agregar, feliz semana para todos.
✨ Un abrazo y buena vibra ✨
That's all for this occasion, I hope you liked it 💙 I really want to share with you my passion for photography, so you will see me posting photos here more frequently. Remember that in the comments you can leave me suggestions and opinions, without more to add, happy week to all.
✨ Hugs and good vibes! ✨

m o r e - p o s t s
| | | |
| --- | --- | --- |
| 3 Songs to start the week with MATH ROCK! 🤘 3 Canciones para iniciar la semana con ¡MATH ROCK! | A trip to the lagoon - De paseo a la laguna | My first cinnamon rolls 🤯 Mis primeros rollos de canela #FoodieFriday |
| Read more | Read more | Read more |

⚡️ Hey ⚡️
También puedes seguirme en mis redes
⚡️ Hey ⚡️
You can also follow me on my social media

---
O R I G I N A L ° C O N T E N T
All photos shot on Iphone 7s
Edited in Adobe Lightromm Classic CC
Thumbnail and splitters by @cronosclocks
Icons by Plus Math icon and Icons8