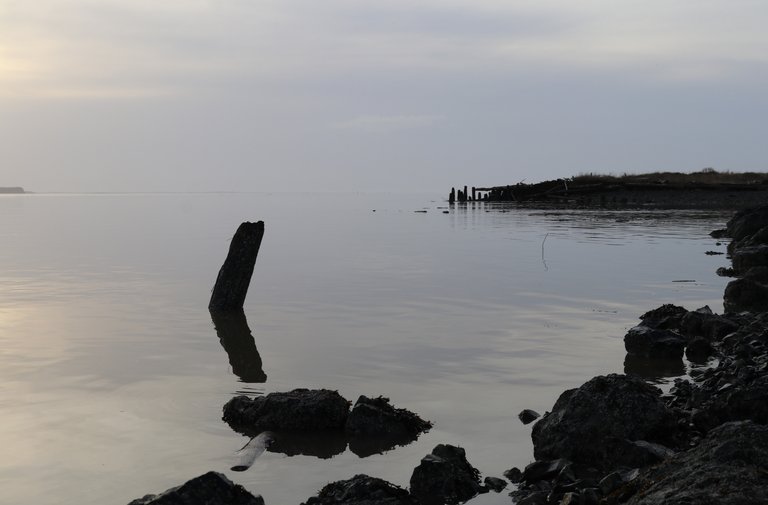 Wednesday evening found me along the bay in Hoquiam, Wash., playing with my new camera, a Canon EOS 80D.
The heron and I played cat-and-mouse -- it trying to find a quiet place to fish; me trying to get close enough for a decent photo.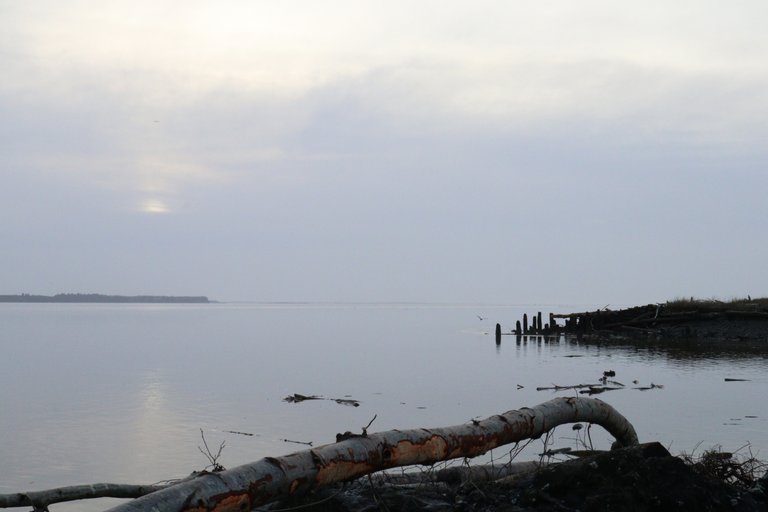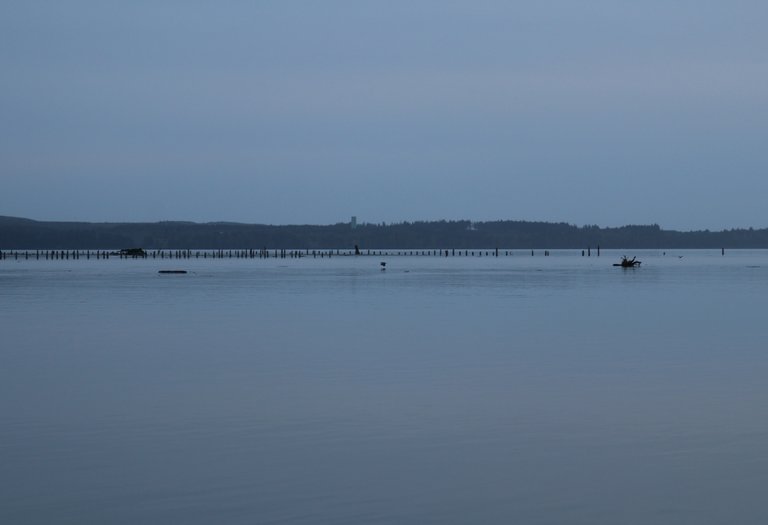 I heard the engine before I saw it. The small tugboat Mary Anne was heading home to dock on the river, near downtown Hoquiam.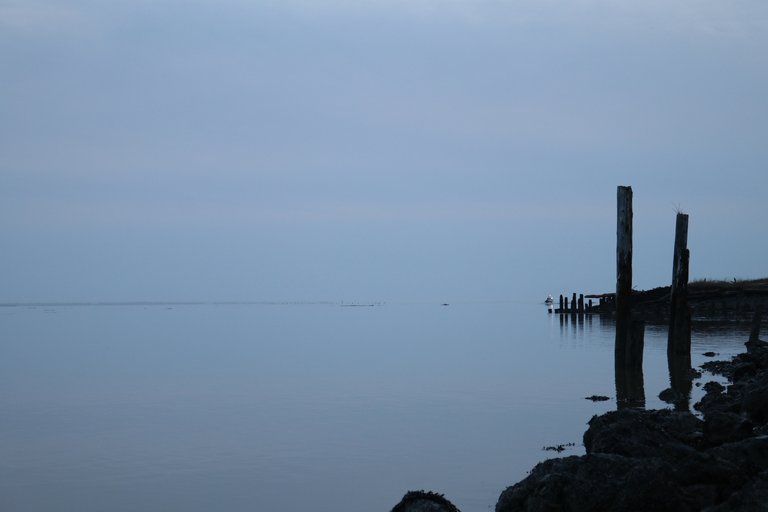 Even though the light was fading, I closed the aperture further, because I wanted to be sure the distant boat would be in focus. I'm not sure that was necessary (I'm still learning this photography game), and, since I left the ISO on automatic, the compensation for the aperture resulted in some grainy shots. But, I feel like the grain actually captures the mood.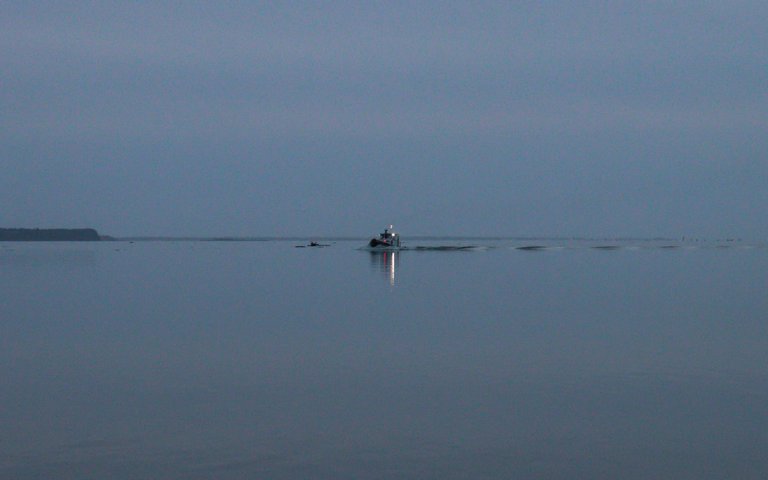 Thankfully I panicked as the boat passed -- thinking I was missing the shot with my manual settings -- and switched back to automatic.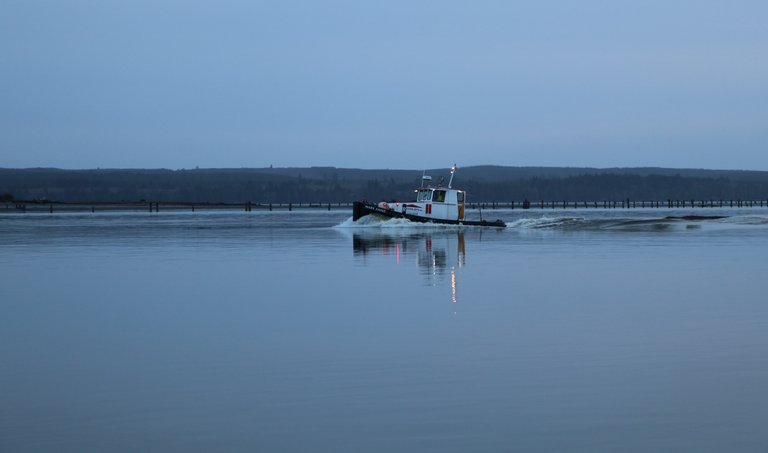 The Mary Anne made some impressive waves for such a small craft.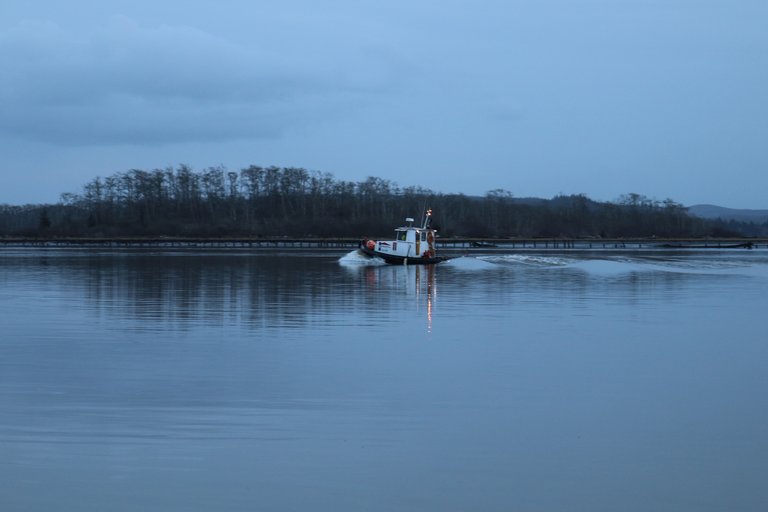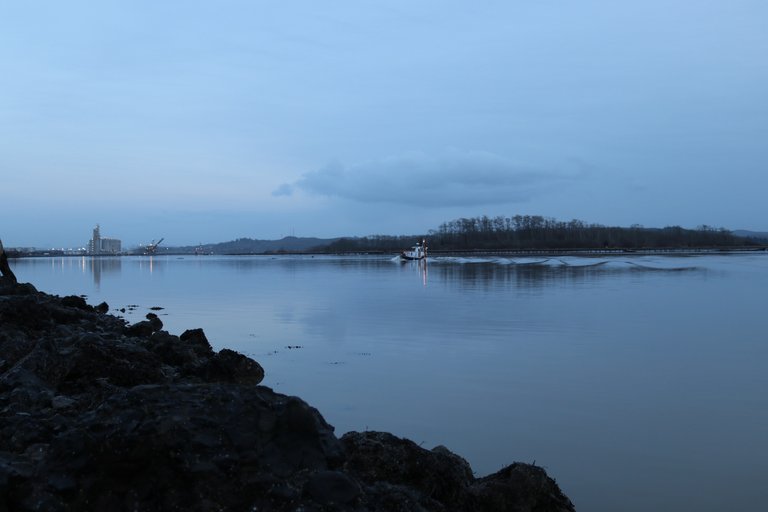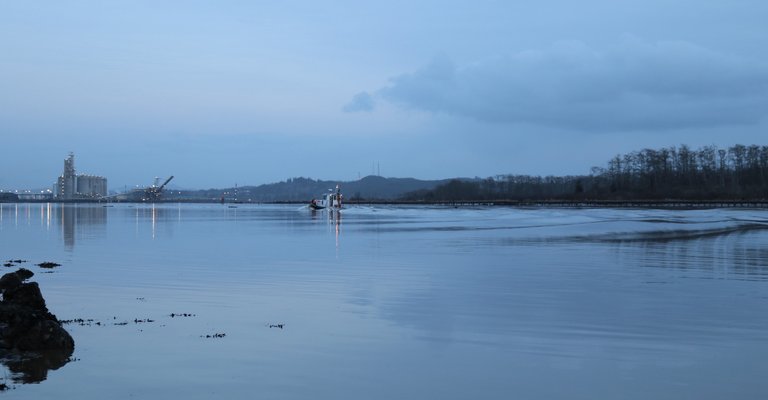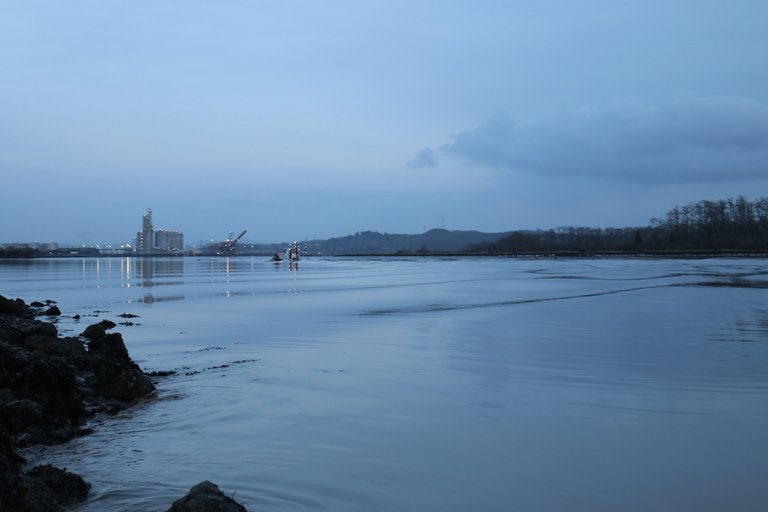 After the water calmed, the heron returned to the dock pilings where I first spotted it, and I managed to catch it in silhoutte.