Today I take you with me to Alsace, France on the heights of Haut-Barr where this very nice Chappe telegraph is located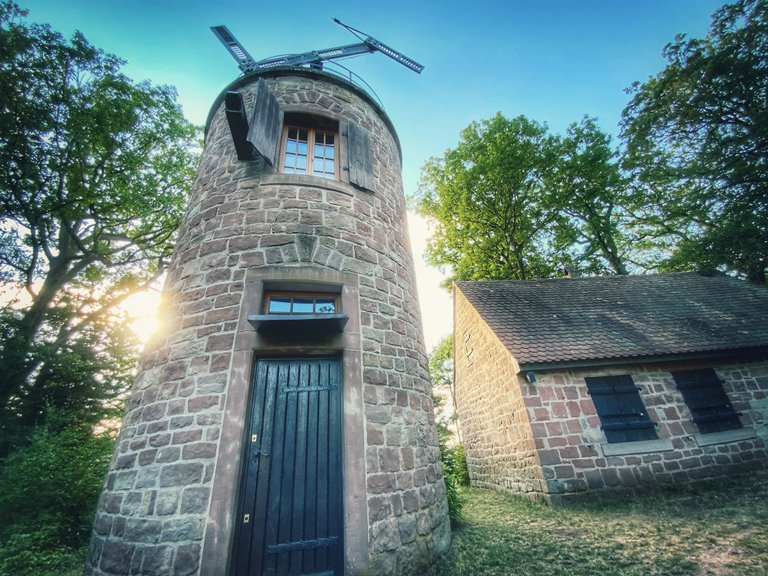 For those who participate to the #alphabethunt since 15 weeks, you know that we have reach the T and for this occasion I had kept these photographies to share them with you this nice Telegraph and its beautiful environment 😊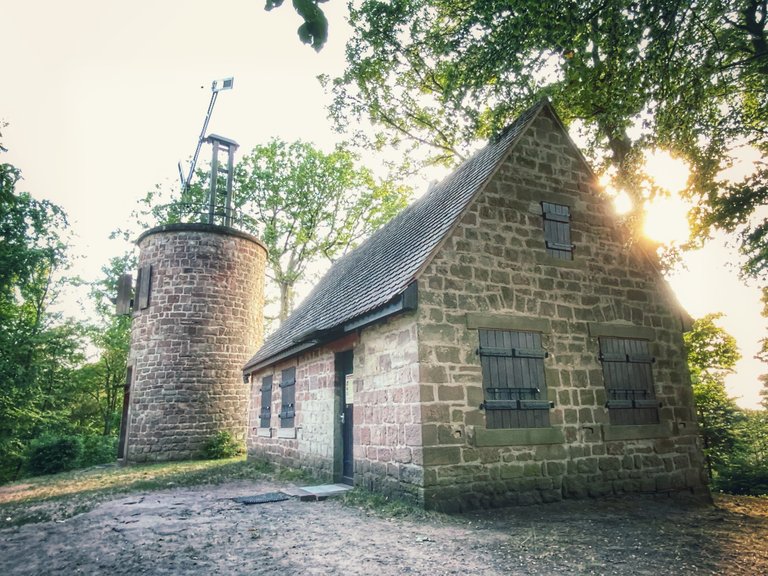 First of all, these stone buildings are really wonderful, and stumbling across them in the middle of a walk in the Haut-Barr was a delight ...
It's like finding the stone house of little Red Riding Hood in the depth of the woods...😁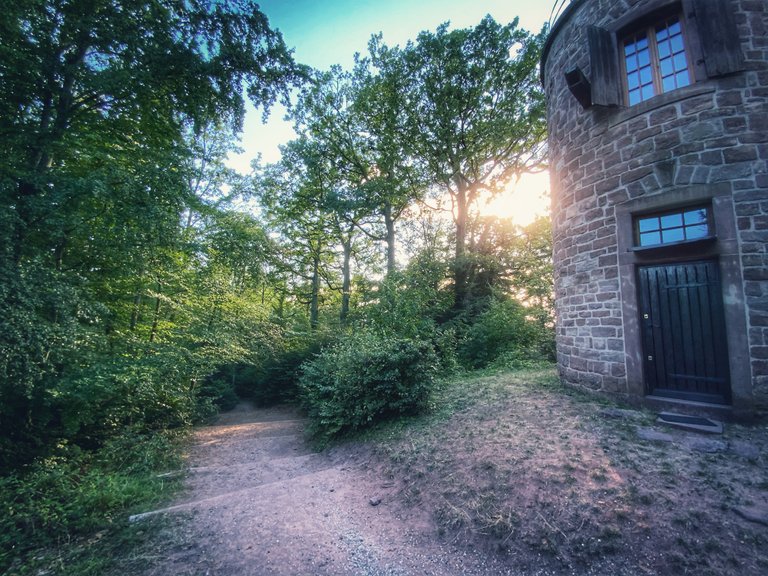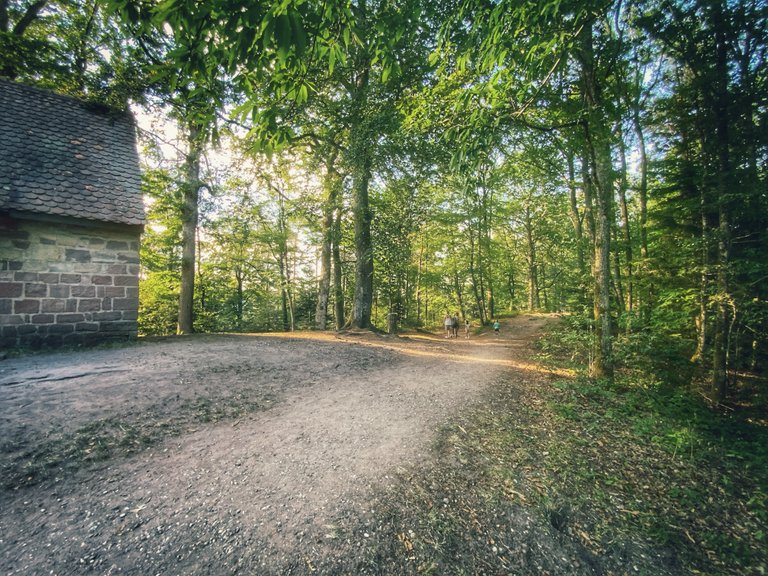 France was the first country to have, from 1794, a telecommunications network, thanks to the aerial telegraph invented by Claude Chappe.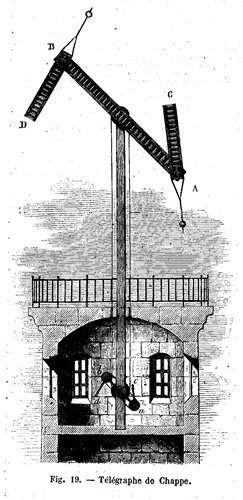 source
As it must be visible from afar, the telegraph was placed on a height: mountain, hill, or existing monument such as a church steeple (Strasbourg cathedral)...here it is on this lovely stone tower and it was part of the line Paris- Strasbourg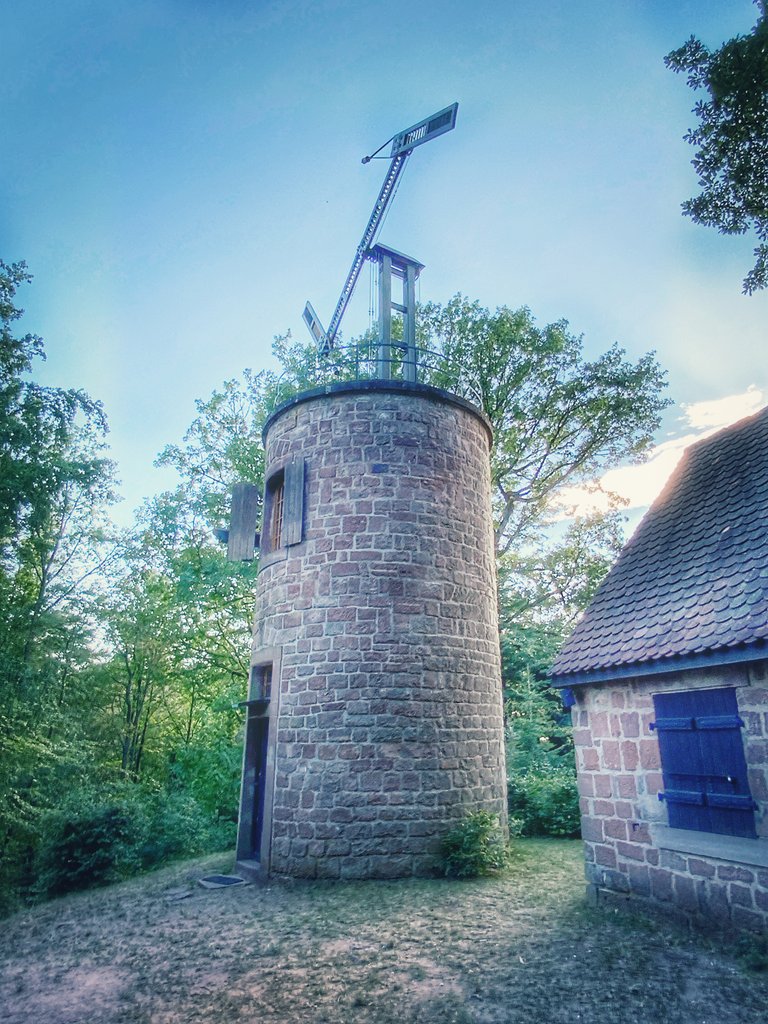 The station generally has two parts: a part visible from a distance, the telegraph, and a sheltered part.
The latter is itself divided into two rooms: one is used for handling the telegraph and the other, in most cases on the ground floor, is used as a rest room for stationers.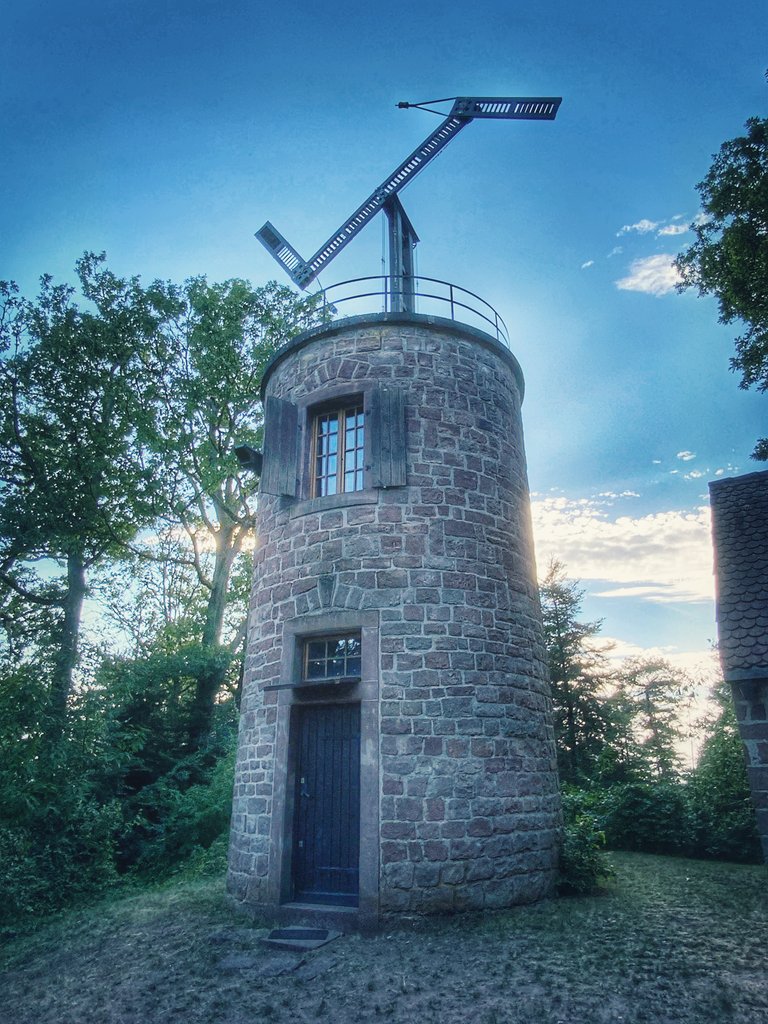 For those who are highly interested 😁, you will find just after my serie of photos some great explanations I found on this site and that I have translated for you from french 😉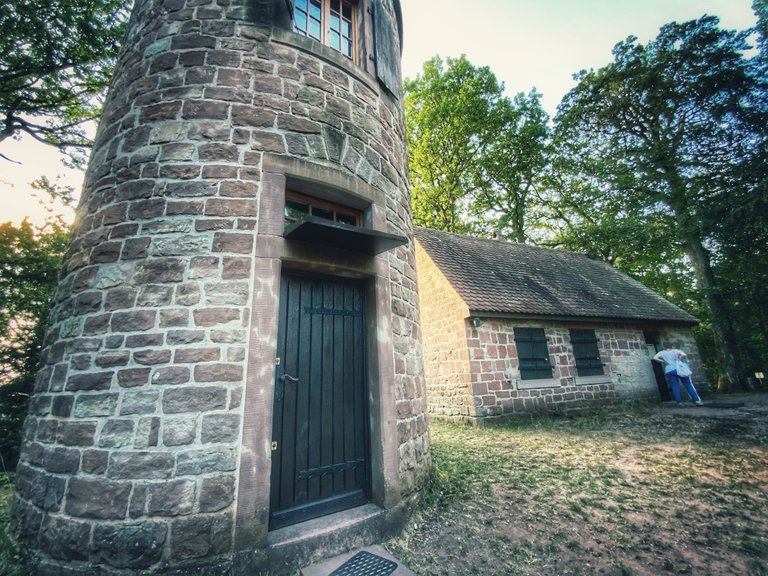 the tower and its house of stationary was reconstructed in 1968 by the SHPTA (Societé d'histoire des postes et des Télécoms d'Alsace)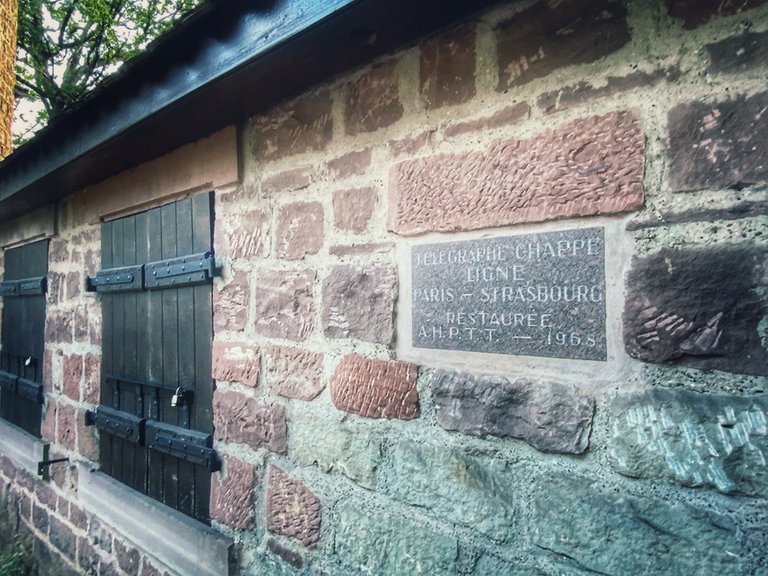 they are now animated by the volontary ones and managed since 2017 by the Association de sauvegarde de la tour-Musée de l'ancien télégraphe Chappe - Saverne - Haegen - Haut-Barr
Unfortunately it was already closed when we were there, so we could not visit inside...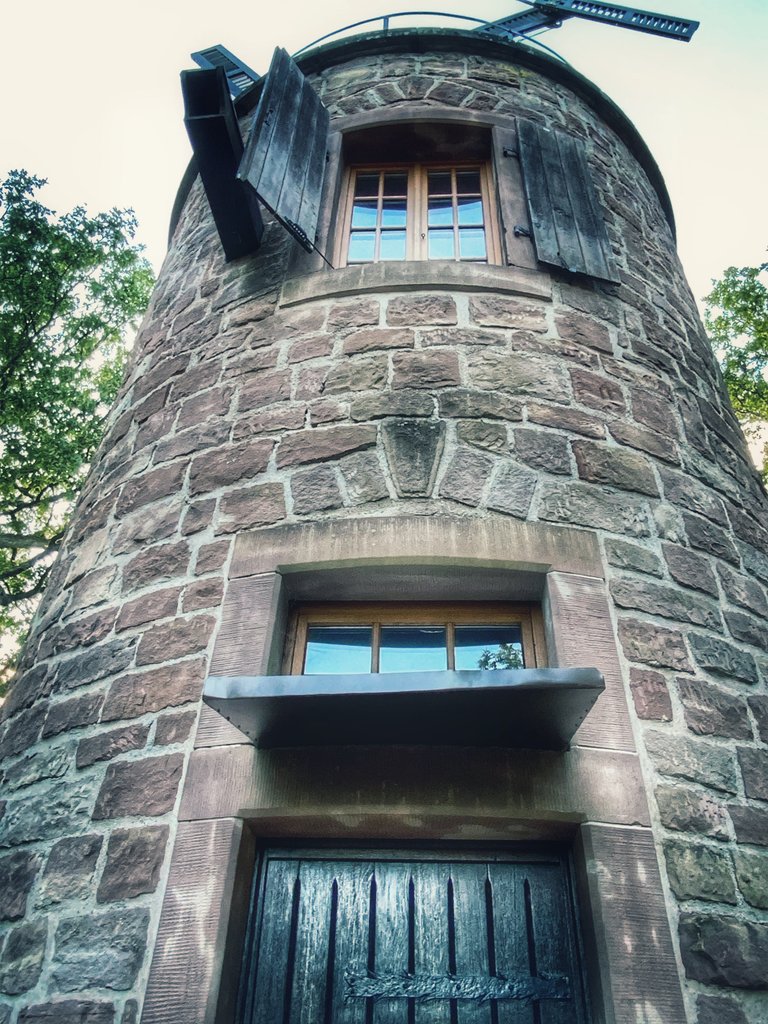 Isn't that a wonderful building to photograph ? 😊
and just nearby there are some other treasures that I will share with you an other day that will probaly blast you 😁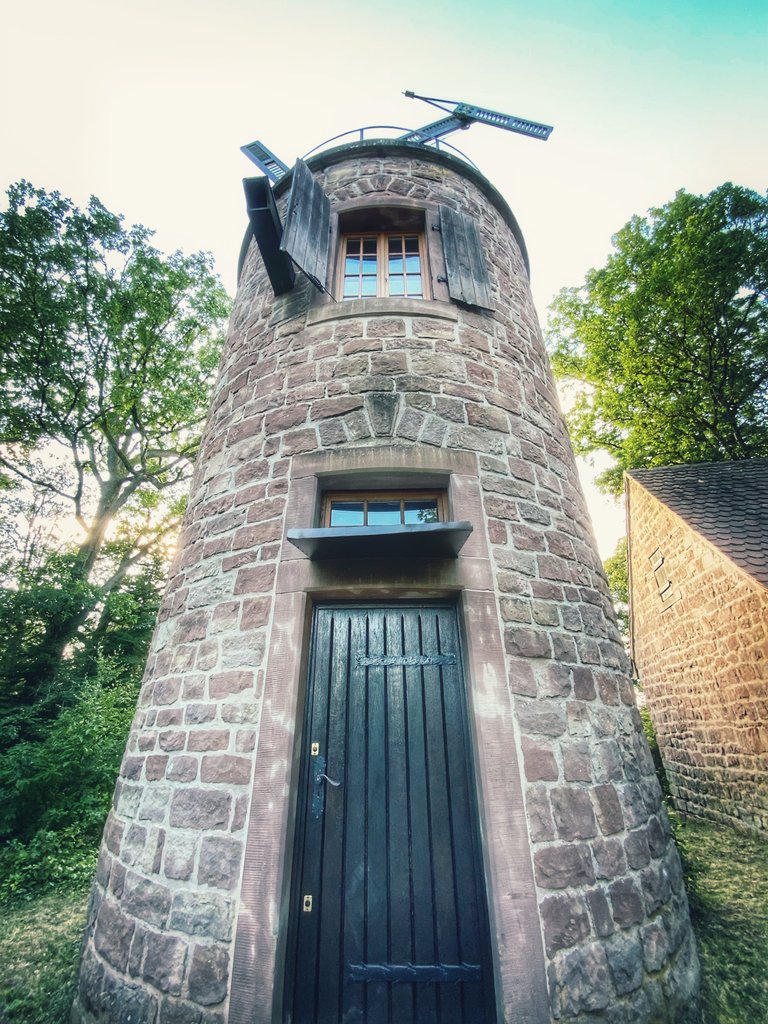 Now for those that would like to hear some technical french explanations...(I wrote hear...not understand ..😄) or for those who like the french language...❤️
here is a video :

as well as the promised translated explanations and illustrations extract from the site https://www.tourchappe.fr/P3
The Chappe system makes it possible to switch from the sound signal to the visual system
It was from 1793 that France produced the first visual Telegraph thanks to the Chappe family who designed and operated the system

The principle consists of placing an indicator mechanism on the high points, 10 to 15 km away from each other and visible from one point to another

In each station, an employee observes with a long view the signals transmitted by his "upstream" correspondent and reproduces them to his "downstream" correspondent.
4.92 signals are available and 6 for service
Signals in groups of 2, the first for the page and the second for the line
The mechanism consists of a large arm, perched on top of a mast which can pivot to take 2 distinct positions: vertical and horizontal

At the ends of the large arm are two small arms which also rotate and can take several distinct positions (7)

The various positions are controlled by ropes stretched on pulleys
In each station, one or two stationaries observe the signals from the previous station using a powerful telescope, then reproduce them on their own device.
Result :
• 25 words can be transmitted in 38 minutes over 450 km in favorable weather, on average 1 hour for Paris Strasbourg against 2 days on horseback
• Secret of transmission
• Does not work at night or in foggy weather
Details of stations between SARREBOURG and STRASBOURG on the Chappe PARIS - STRASBOURG line :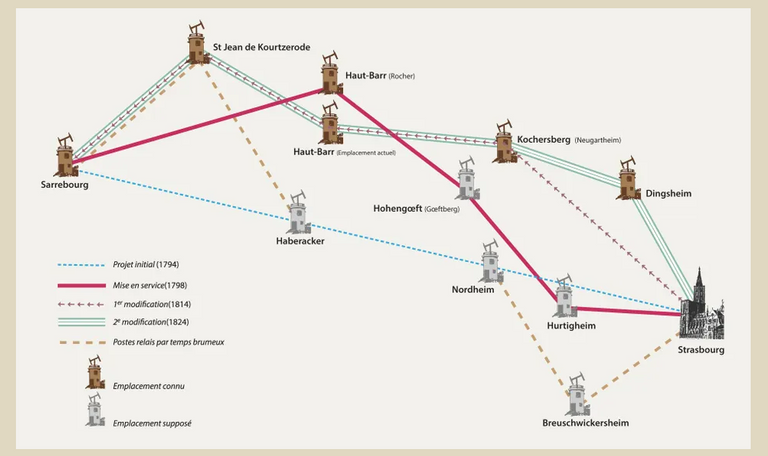 source

Voilà les amis ! Hope you have enjoyed these beautiful place with me 😊
I wish you a sweet evening !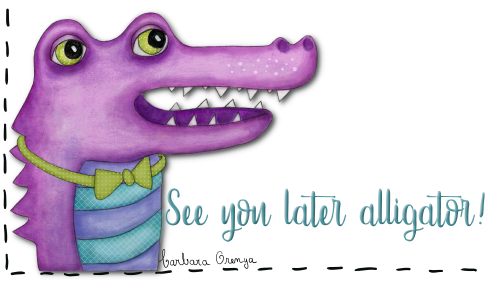 My previous posts
#AlphabetHunt letter T- and who are the winners of the lucky draw for the #S week.. [ENG-FR]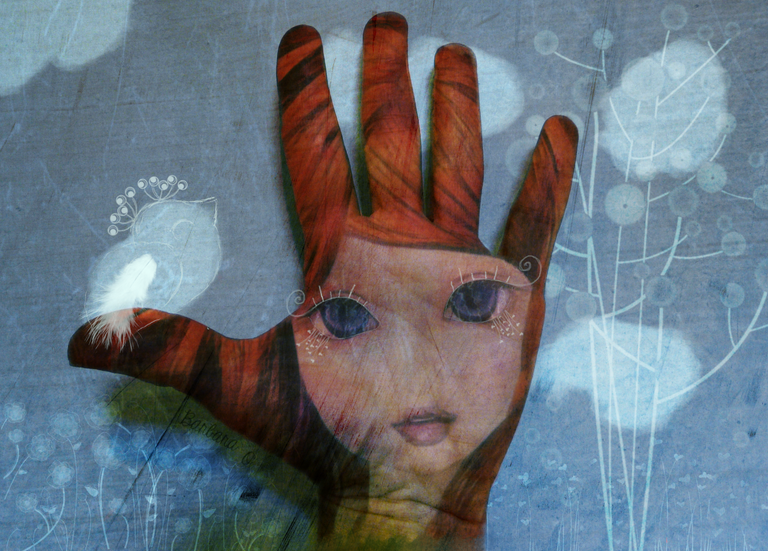 ---
The stripped beets, digital fanciness [ENG-FR]
---
Statues in Brittany, France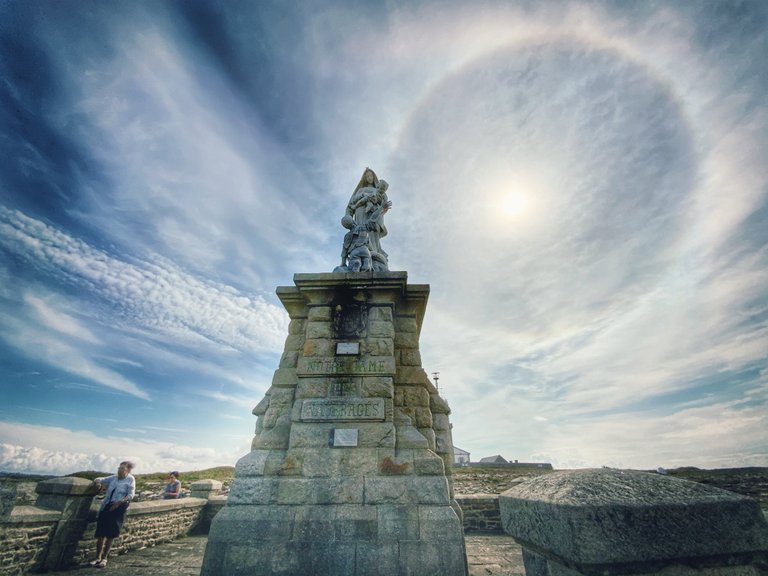 ---
Digital fantasy & tutti frutti [ENG-FR]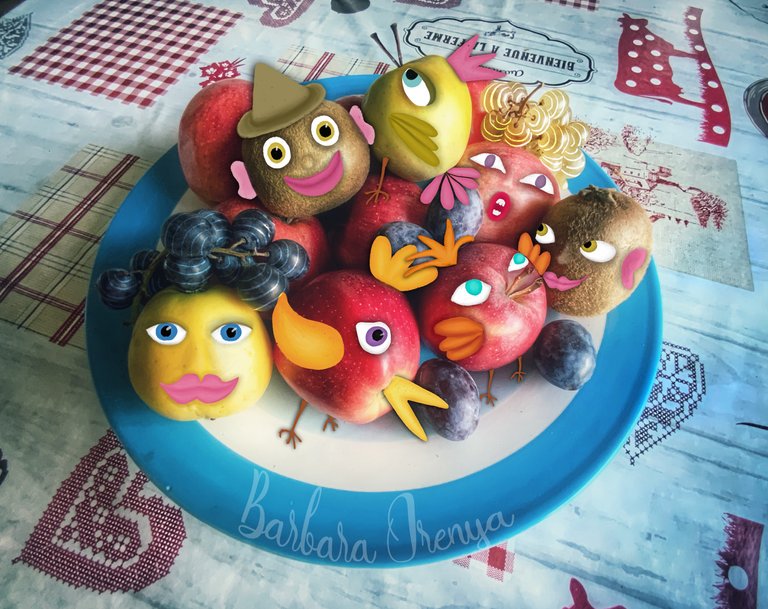 ---

And find also my paintings on my website !!


As always BlueWonkies are supporting communities ! 👇
Amazing Nature community by @adalger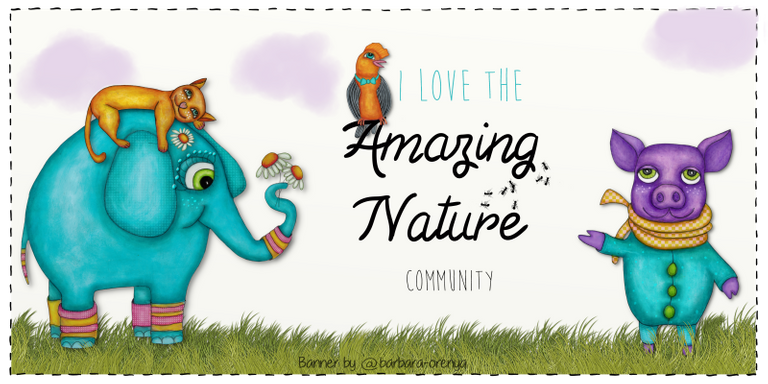 hive-127788

Feathered Friends community by @melinda010100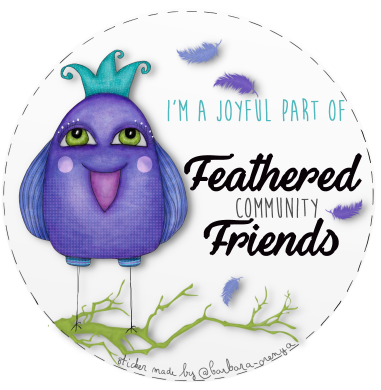 hive-106444

Always a Flower community by @dswigle

hive-154065

Market Friday by @dswigle

hive-196308

Feel Good community by @barbara-orenya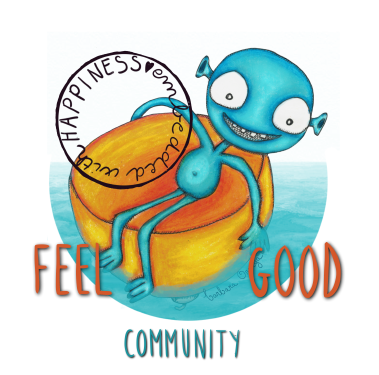 hive-190931