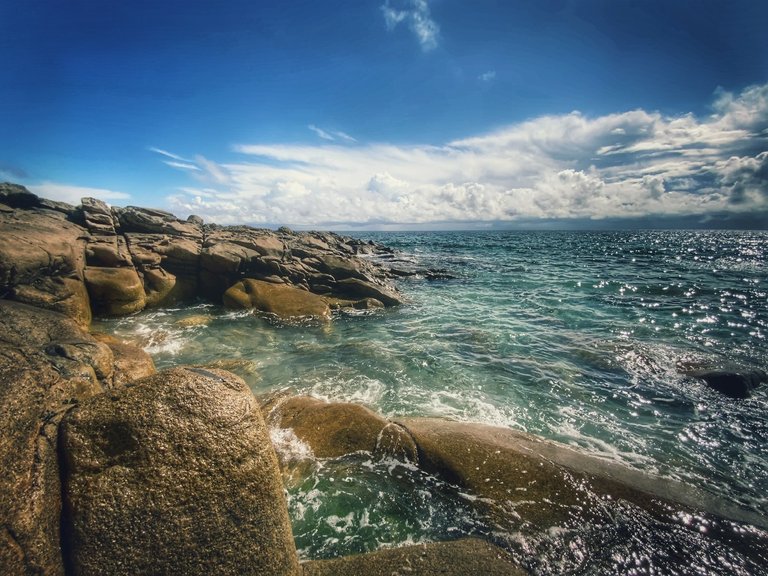 Hello Lovelies !
Quick news from my vacations in Brittany, west France 🇫🇷
On Sunday we left the Vendee coast where we visited my mother and my brothers, and we took the direction to Brittany where I have one of my aunt living in the Finistere at the very end of the world for us 🙃
This year we discovered this wild part near the ocean as it was the first time we went to my aunt there...she previously lived near Annecy and did buy an house in Brittany just four years ago.
So we went to Esquibien and even if we knew it was right at the ocean, we were not really prepared to the shocking view we had from the house, and particularly from our room 😳 😍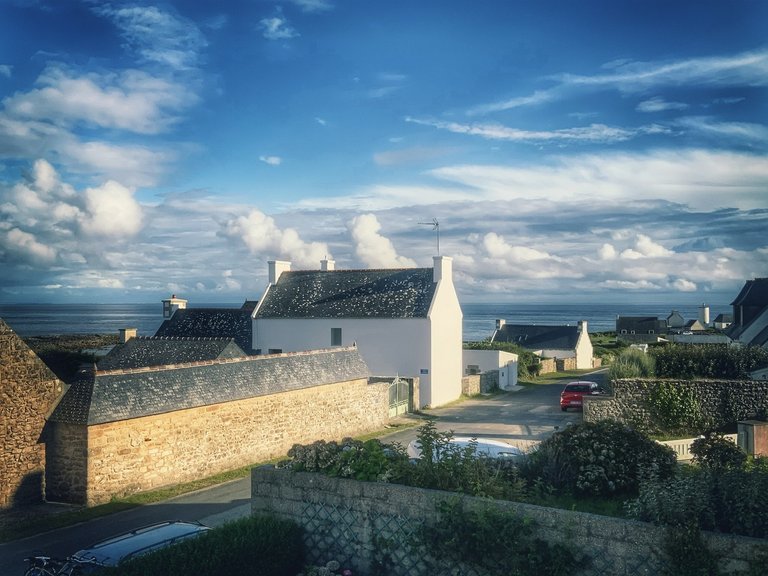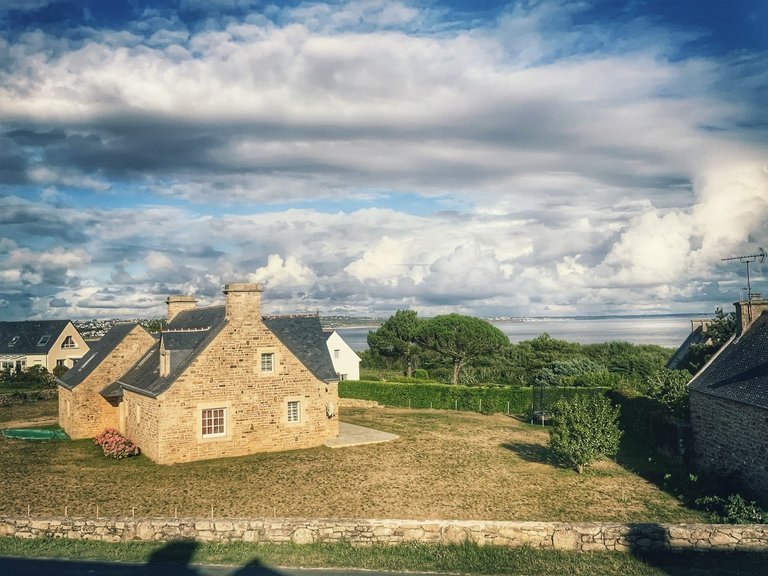 ...Shocking beautiful of course 😀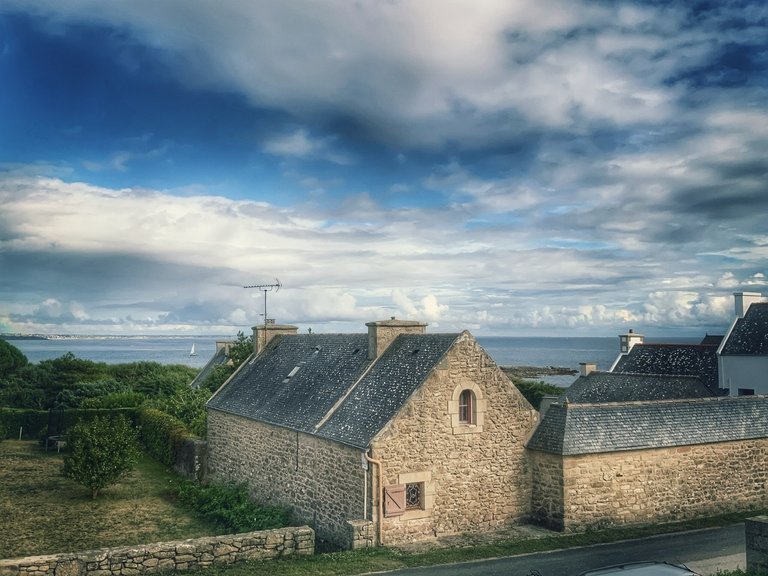 but even more sumptuous is the rocky coast just nearby....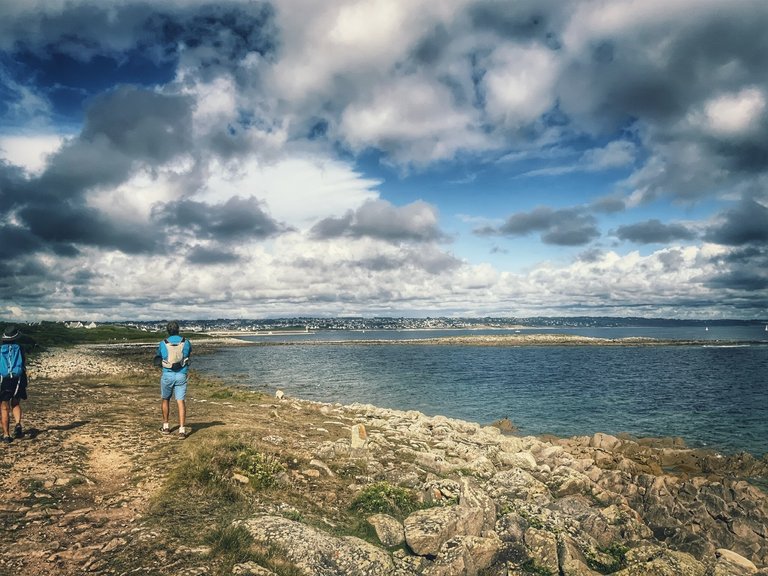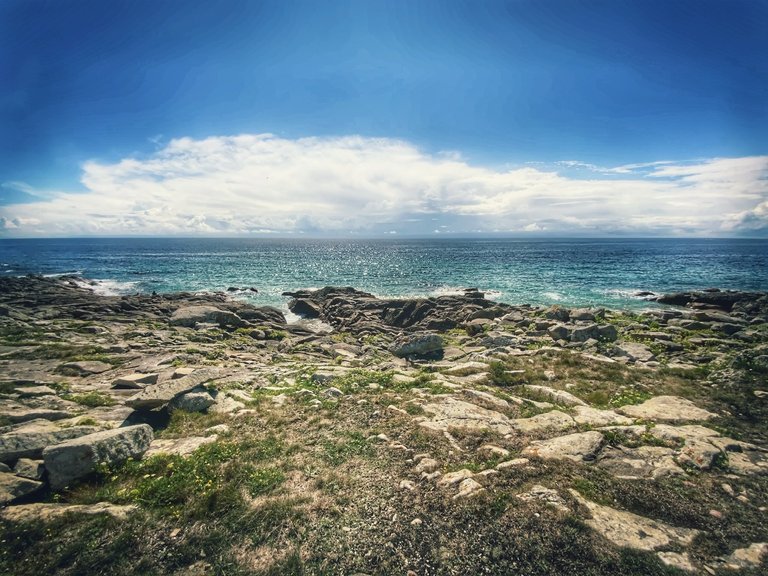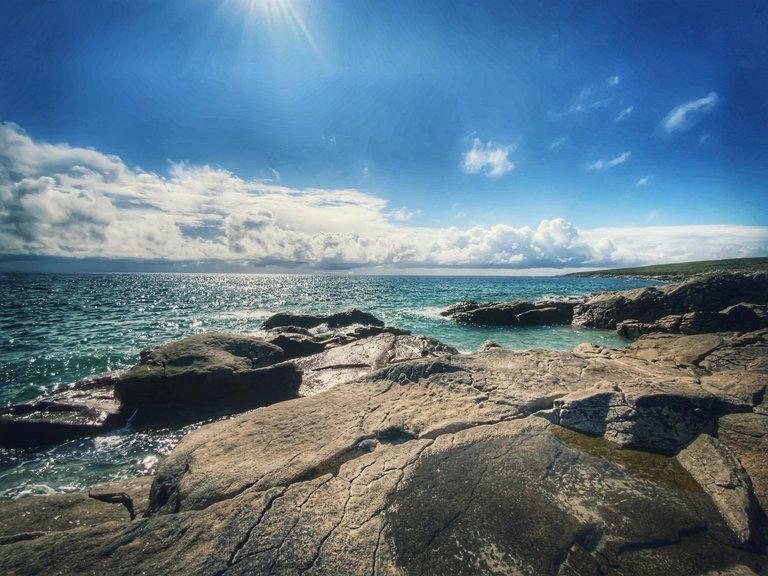 It's often windy, and the weather changing very quickly is a blessing for taking some atmospheric photos
...Or funny tousled selfies 😊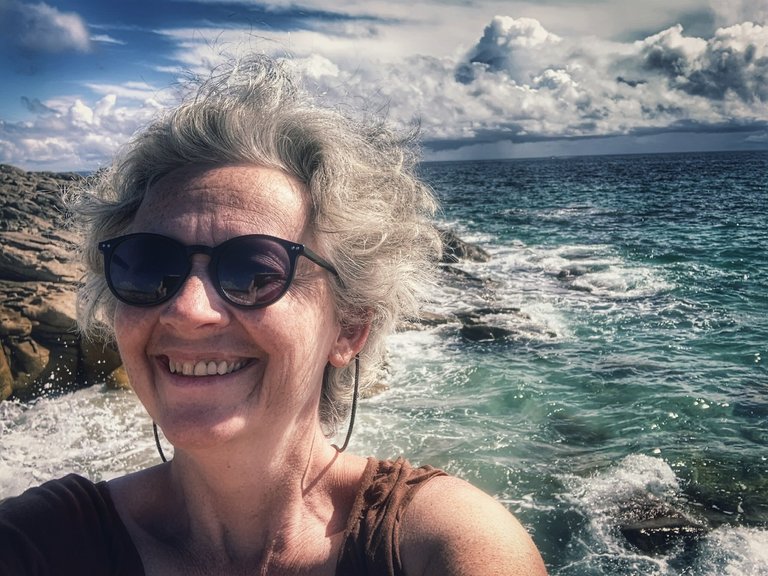 Brittany is the part of France I prefer right after my mountaneous region of Haute-Savoie, and I'm always quite excited to be there.
I took quite A LOT of photos so I will share with you later some, as it took me forever to do this post on my Ipad..lol..


I Hope everything is well with you,
I wish you to wherever you are ;-)

And find also my paintings on my website !!


As always BlueWonkies are supporting communities ! 👇
Amazing Nature community by @adalger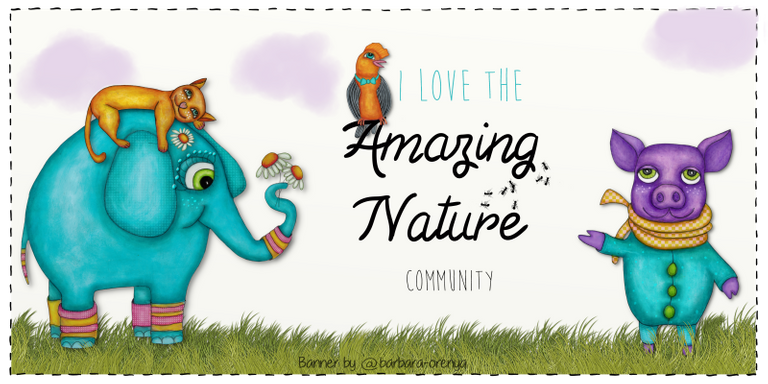 hive-127788

Feathered Friends community by @melinda010100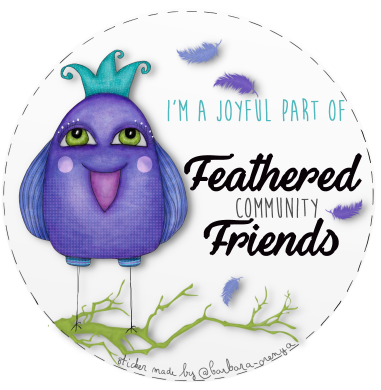 hive-106444

Always a Flower community by @dswigle

hive-154065

Market Friday by @dswigle

hive-196308

Feel Good community by @barbara-orenya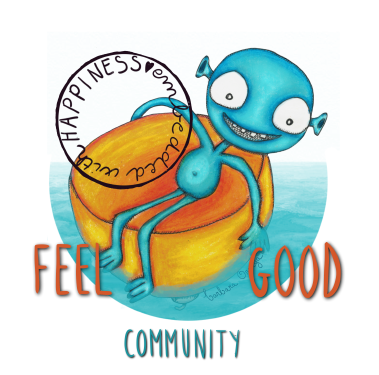 hive-190931