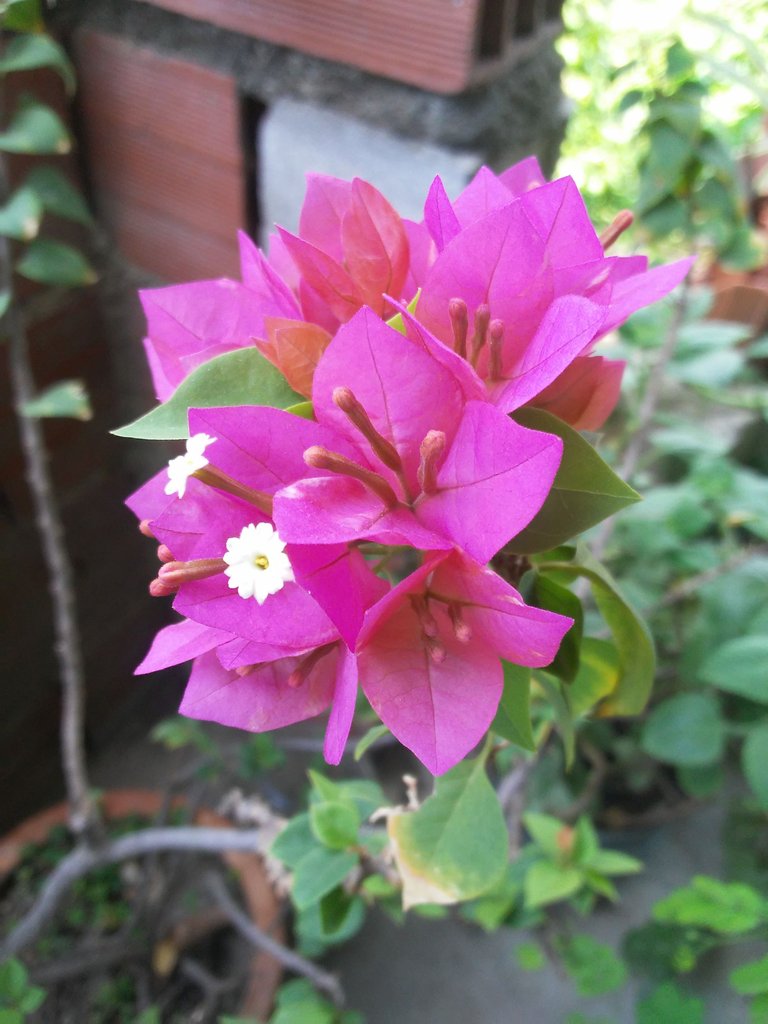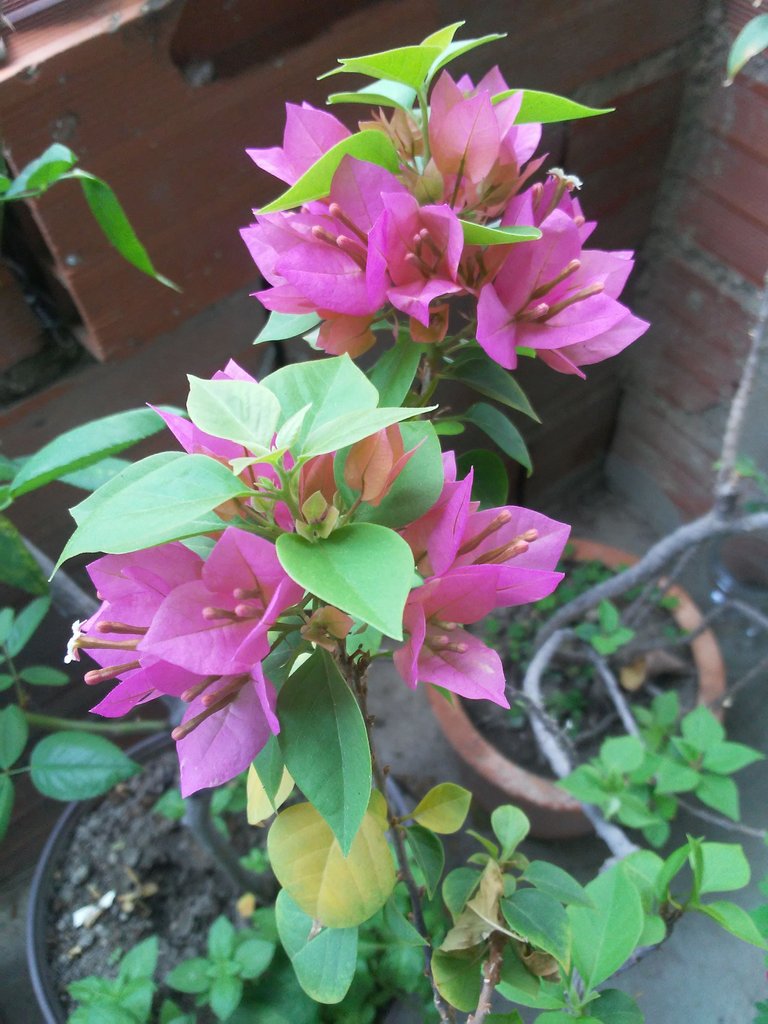 Estos días el calor no da piedad, el mejor lugar para pasar la tarde es mi jardín, hay una mata en prticular que me encanta y es es que siempre esta viva y fuerte, se llama Trinitaria, es una mata decorativa muy linda y que a pesar de un clima implacable se mantiene desprendiendo color con sus hermosas flores de color rosado o fuscia, estas hermosas flores me roban las miradas mientras en mi intento de calmar al calor estoy en mi hamaca meciendome.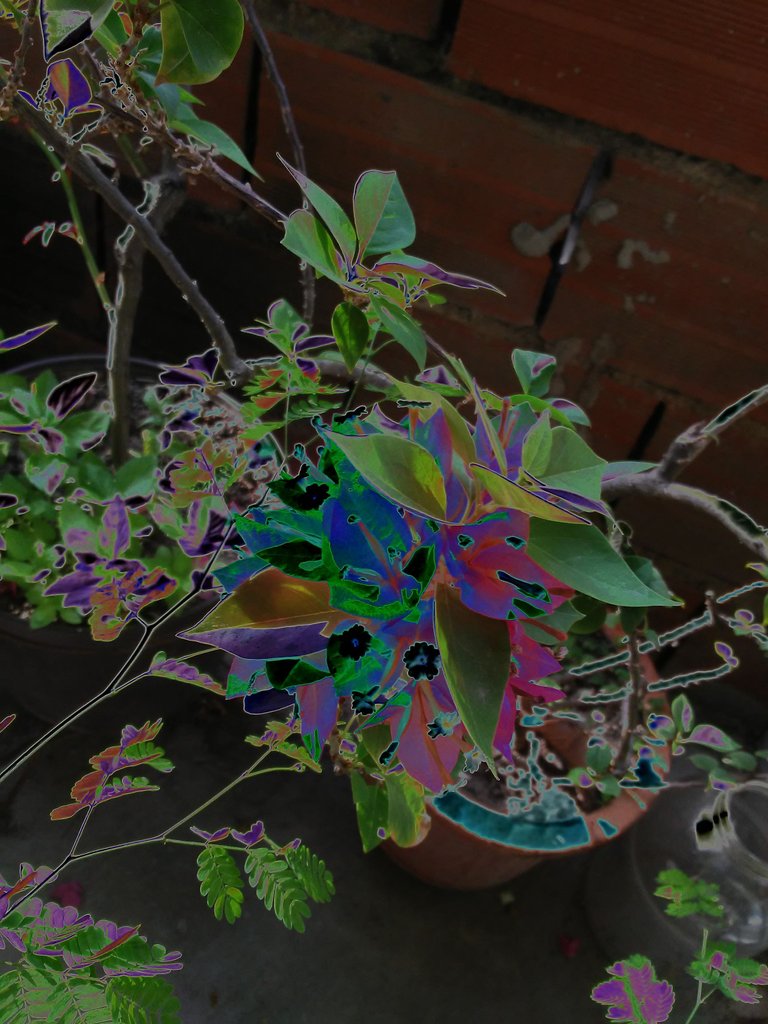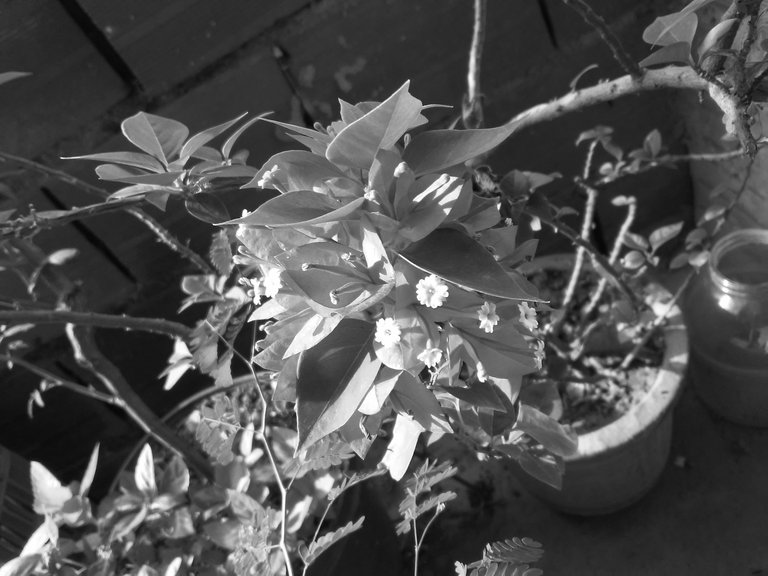 These days the heat gives no mercy, the best place to spend the afternoon is my garden, there is a particular bush that I love and is that it is always alive and strong, it is called Trinitaria, is a very nice decorative bush and that despite the relentless weather keeps giving off color with its beautiful pink or fuscia flowers, these beautiful flowers steal my eyes while in my attempt to calm the heat I'm in my hammock rocking.

Fotos personales de @annrod33 tomadas con telefono celular LG K9.
Efecto de saturación con prigtama Picart.
Personal photos of @annrod33 taken with amartphone LG K9.
Saturation effect with Picart.