Hello friends today i want to share my awesome experience of my beautiful rainy day 😍 with all of you...I had done alot of enjoy in rain and feeled relaxed 😇..So why waste time let's begin 😉😉
I was in my room and busy in doing some work.Suddenly i felt that outside the color of sky is converting into pink...I felt very nice and took out my mobile and starter clicking the pictures...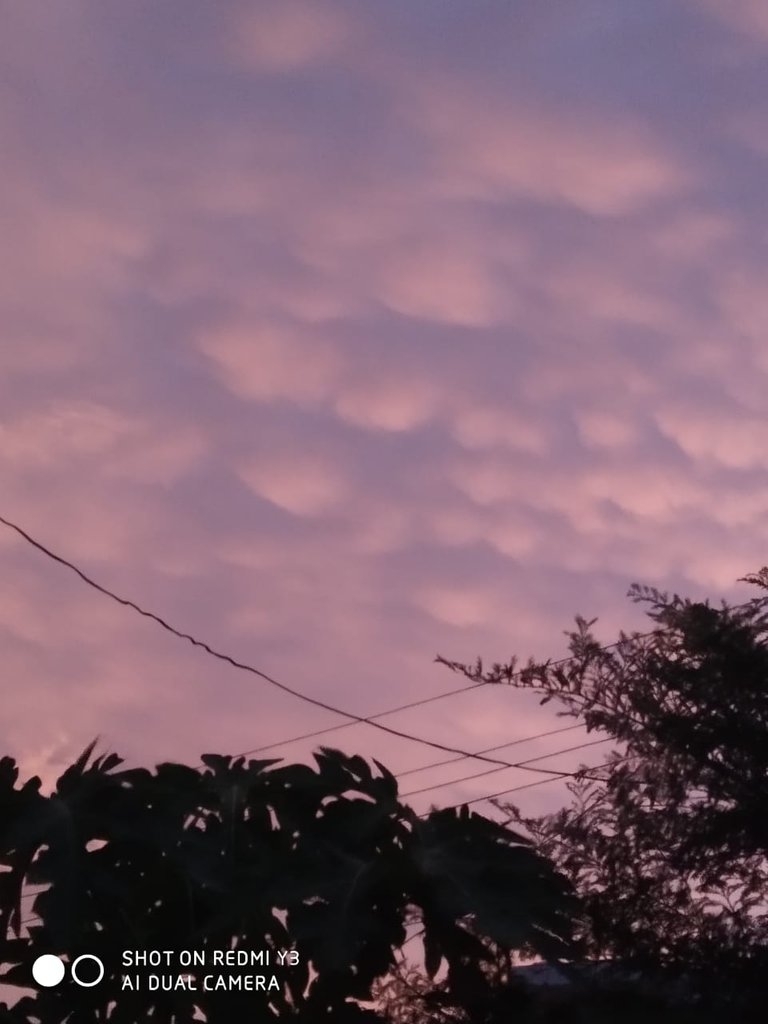 While clicking the pictures..the rain starts and i was totally bathed in the rain water 😊☺...
Then after 1 hours later the rain stopped and i came outside where i have planted some plants...When i stare at the plants i have seen the beauty of nature which only comes when we care it very nicely...
So i will tell you what plants i had planted...
RED ROSE PLANT
I had planted a tree of red rose(The symbol of Love ❤)..
It was clicked by me while one rose was hidden behind the papaya tree..

THE TARO LEAVES
I had planted taro leave plant..
which was eaten in my country as a vegetable..
I hope many of you have tasted it.

I had also some Papaya tree,Banana tree and many more whoch i had planted in my sweet home.❤
When i had deeply seen the rose leaves i had found the water drops on it and it looks so beautiful ❤

After all this when i moved on my terrace i found that a sparrow is sitting on the wall and i thought she is also enjoying this beautiful and awesome weather ❤ ❤..

LOVE NATURE ❤NATURE WILL LOVE YOU MORE🤗
I thought my pictures will turned your mind into new thinking and make you more motivated..
GIVE THUMBS UP👍👍
GIVE YOUR LOVE AND SUPPORT❤❤
GIVE YOUR FEEDBACK ❤❤
Yours truly @anmolsingh3006