Hello everyone today i had came back after a week on hive...Due to some reason i am not able to post my content on the hive and i feel so bad to being far from hive from last 7 days....But today when i woke up and went for running...I had clicked few pictures of weather...
So here we go..Why waste time let's begin 😉😉..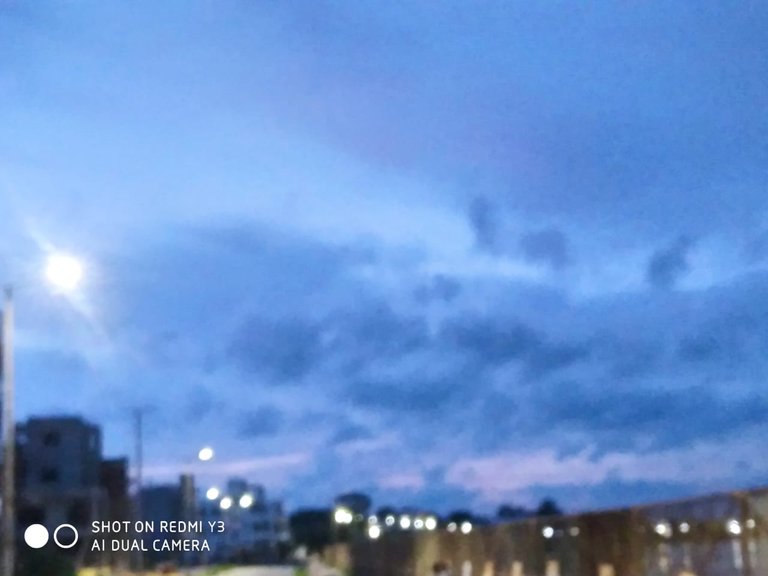 You can see the color and beauty of the sky which was clearly shown in this awesome blue color...While seeing it i cant stop my self to stare and see it more and more...
I just take out my phone and clicked the picture...
NATURE DIARIES
Nature is a love from god.
It gives us the positivity.
It take cares of ourselves.
We also had to take care of nature.
After this picture i started my running...But one thing was still moving in my mind that how can a nature changes itself?..🤔🤔.
I had got my answer by the nature after few minutes and the answer is in the picture showed below 👇...

NATURAL CHANGES
It was common that nature changes according to itself.
As human nature also took changes
On different stages of life.
Nature also heals our problems.
By making changes.
How changes helps us?
Sometimes,a single change in yourself can help you to make a new beginning.Move on is a very short word but sometimes this word can end the disputes between two people.
I want to ask a easy question with all my friends..
What changes you want in yourself to do a new beginning?
Give your answers in comments section 👇..
Source.
Picture clicked by: @anmolsingh3006
Phone:redmi y3
If you loved to read my post then
GIVE THUMBS UP 👍👍
GIVE YOUR LIVE AND SUPPORT ❤❤
GIVE YOUR FEEDBACK AND SUGGESTIONS ❤❤
Yours truly @anmolsingh3006