Stäfa, a small wonderful place also called Gold Coast, with its proud vineyards and the panoramic view over the lake to the snow covered peaks of the Alps, lies at 408 m above sea level directly on the beautiful Lake Zurich and offers a lot of fun and relaxation.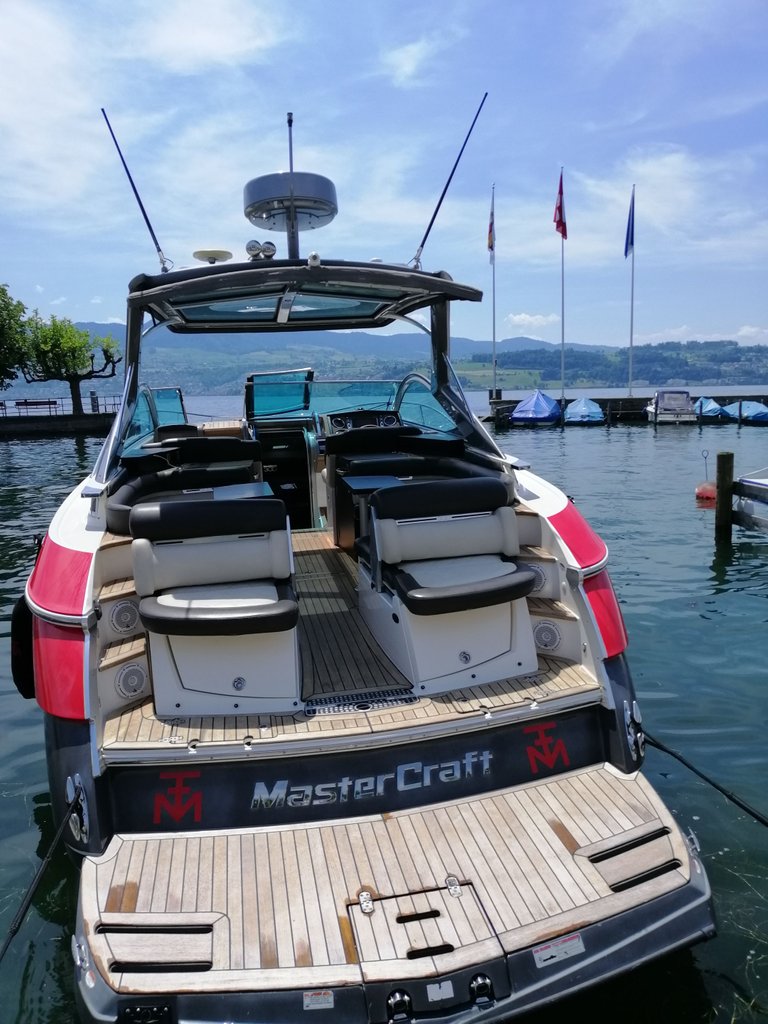 Everyone will find something for him here bathing, eating or just a refreshing drink sometimes works wonders.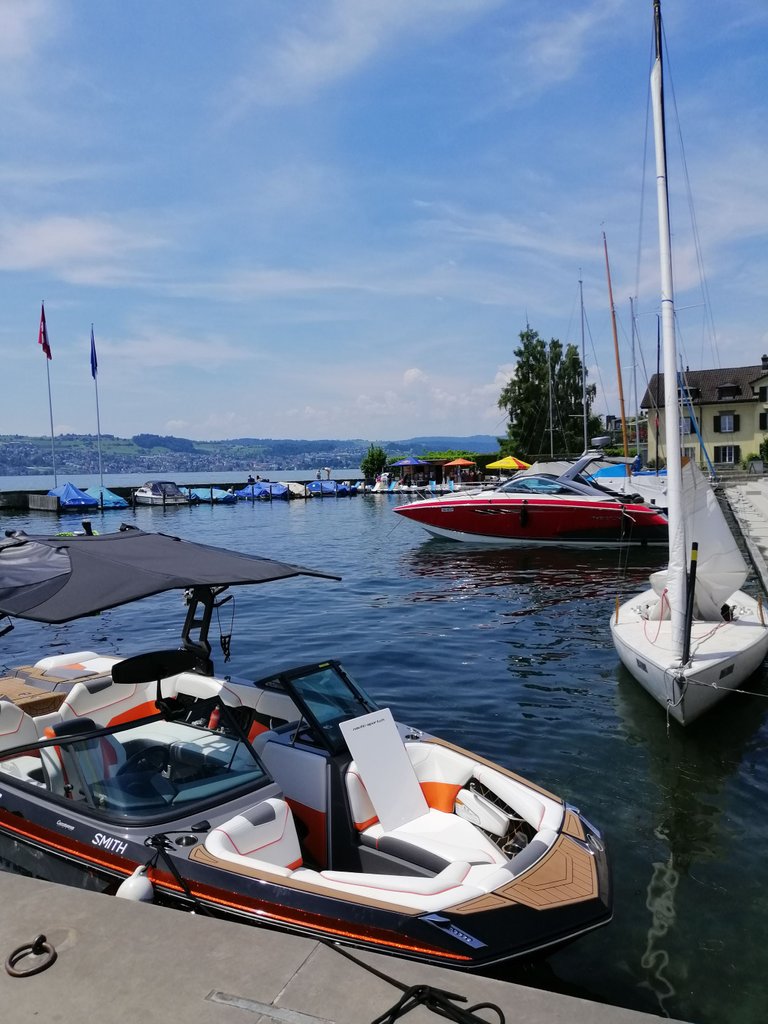 To the boats also the matching Ferrari which model is I don't know. However shines wonderfully in the bright sun.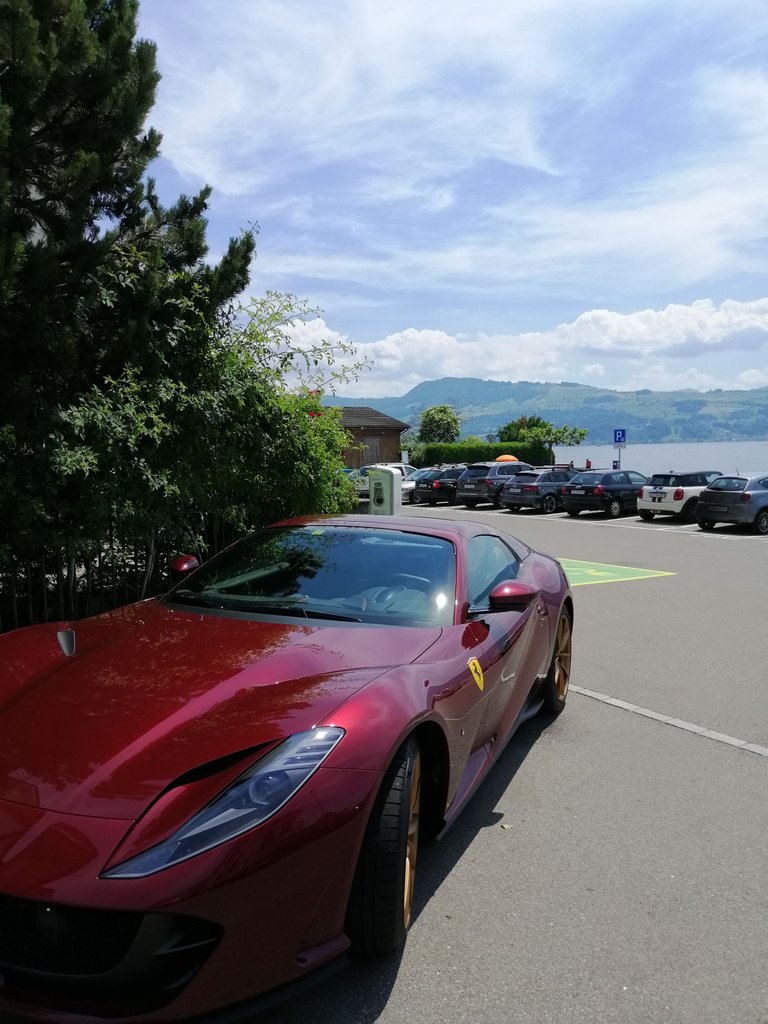 From here are water cabs also ideal for 5 to 10 passengers and at a regular price to Ufenau, the largest island in Switzerland or to the Lützelau.
To admire the ducks and other different water birds is also a pleasure.

Have a great Day!