Let's see... if this will work... 😉
These were shot about a couple of months ago
I still have quite a number of them hanging around in dusty folders, waiting to see light of day!
Imagine if you will....
Dust swirls when I open the folder, making me sneeze or cough!
Or both! Hehehe...
Picked out some of these ~ what I consider gems from a particular evening...
Here we go...
---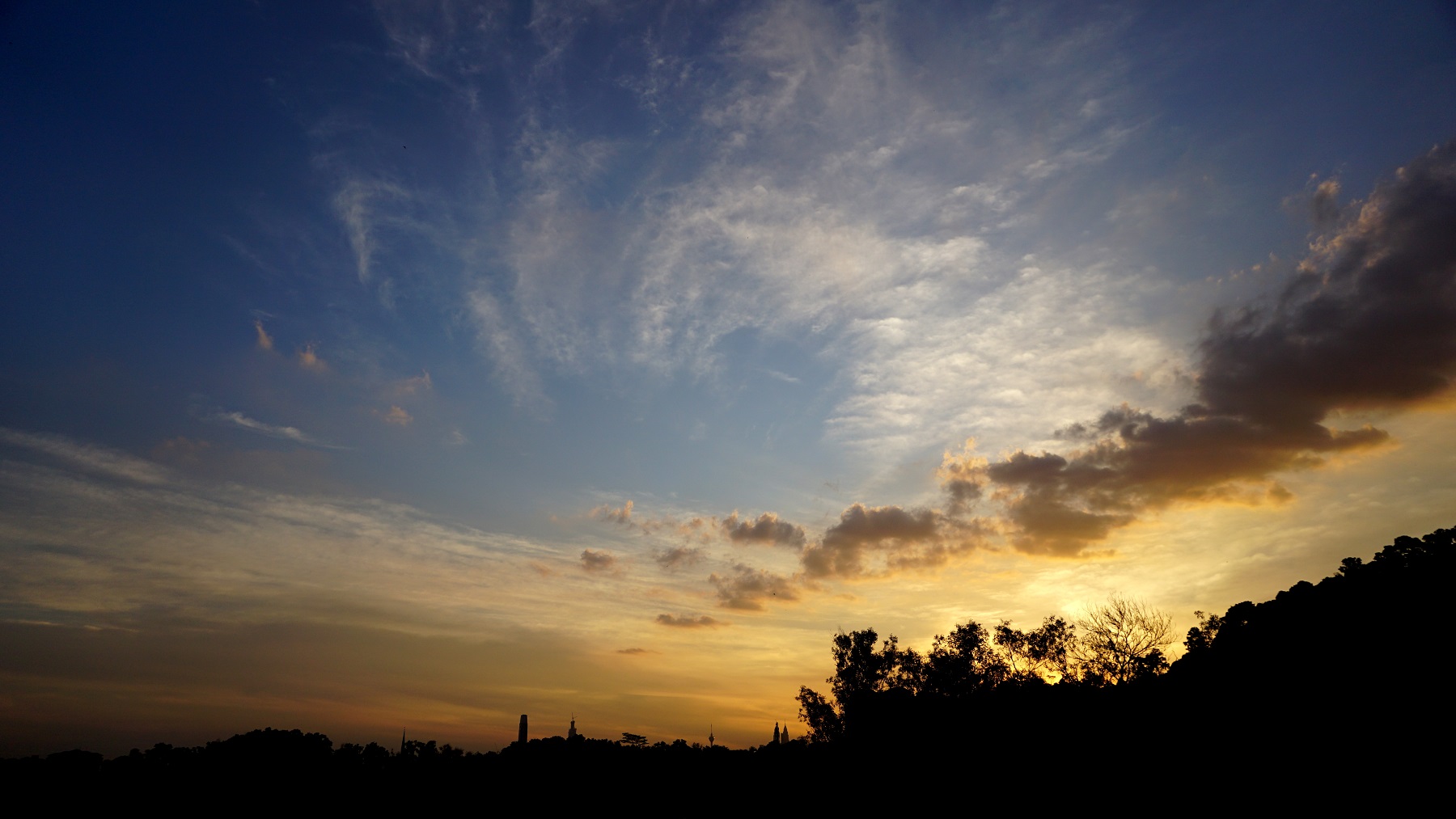 7:17pm ~ 10 Aug 2020
Past sundown, still bright in the sky
I am still full of wonder when the sky does this...
Duo tone... separated just by a line of clouds
Seems like a 'spray' of clouds splashed up into the heavens above!
---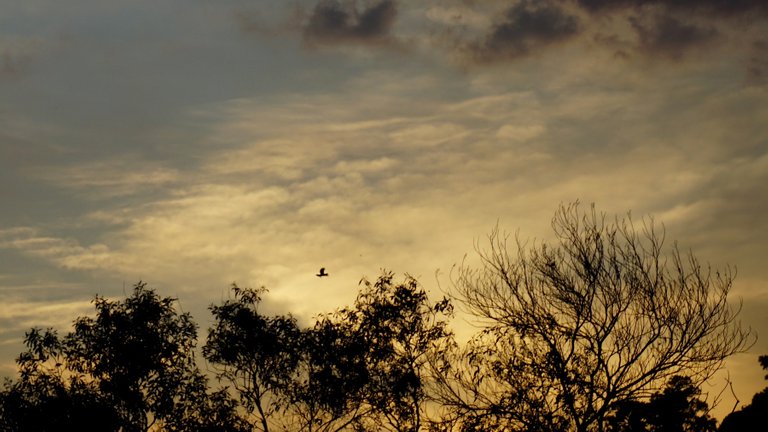 7:20pm ~ 10 Aug 2020
Bird flyin' high...
I feel they enjoy the scenes too!
My favourite tippy tree tops, bare branches and all...
---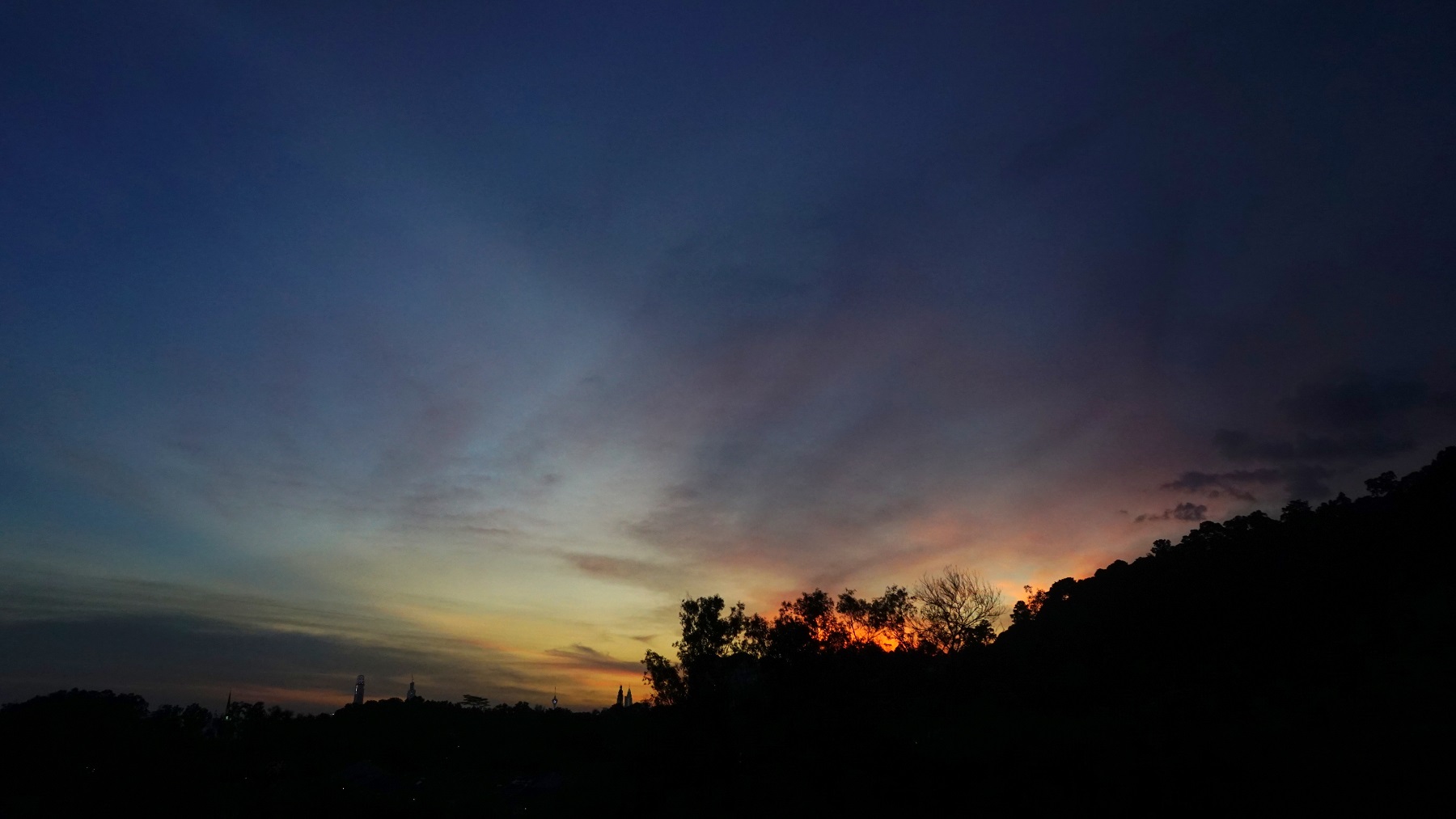 7:39pm ~ 10 Aug 2020
Quite suddenly it seems, the colours change
Golds are gone, switched with deep reds
Blues reclaim more of the sky
Some greens appear
---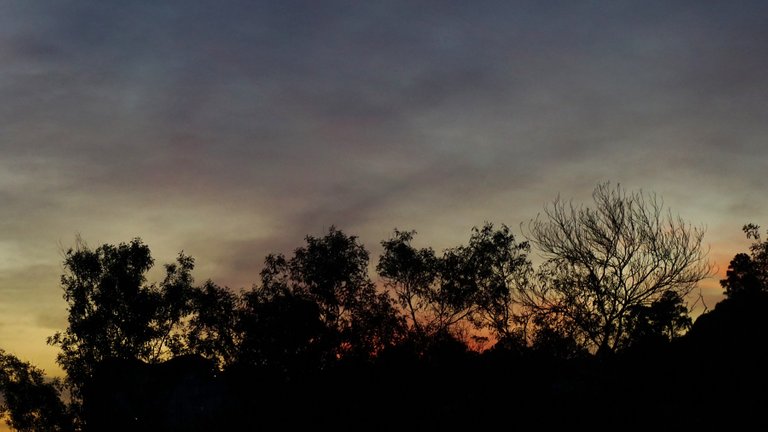 7:40pm ~ 10 Aug 2020
At this bewitching hour, colours change as fast,
or faster than you can blink!
Reds are almost gone...
Turns almost gloomy... light fades...
Wait.........
---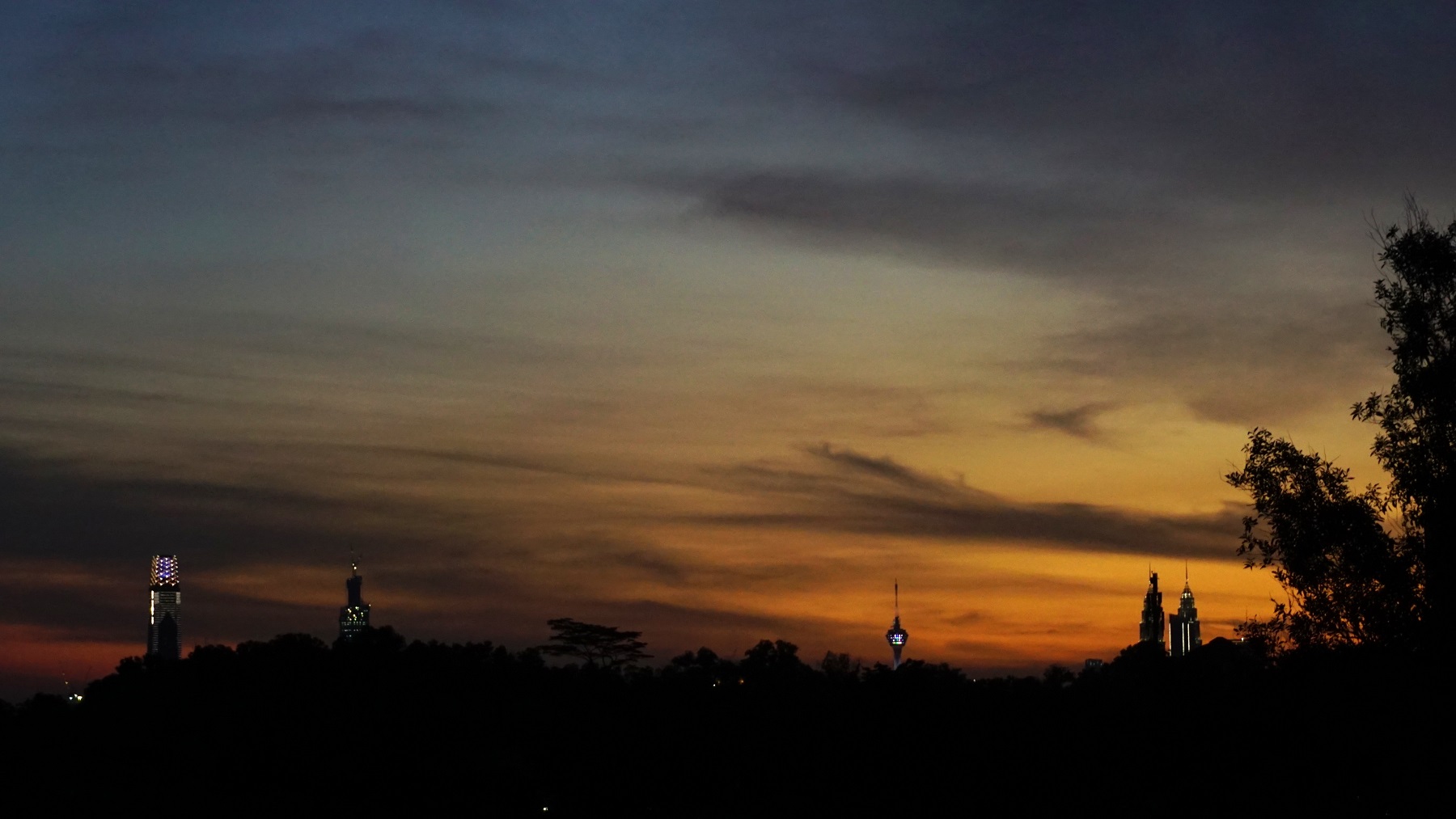 7:45pm ~ 10 Aug 2020
Out of the corner of my eye...
The scene on the left takes on some warm tones
Silken wisps of clouds shift very smoothly, very swiftly
Sand dunes in the sky...
City lights come on, twinkling
"Shine like a diamond"
---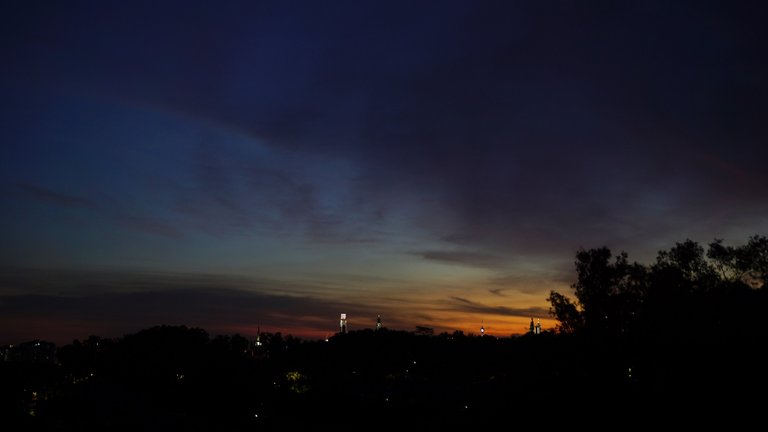 7:49pm ~ 10 Aug 2020
Gone...
Almost all gone...
The last remaining stabs of colour in the dark
Are all that captures the eye
And the camera
---
Captured with SONY A5100 | ©images & text my own | click image for fullscreen view
---
---