A sunset of September
I suddenly realise I missed September!
I mean I missed posting any sunsets of September, in September
How could I?
Me, with my 'magic' window, miss sunsets of September?
Ok, enough of that drama... (it's getting tough to keep typing 'September' - what a long month-name...)
Well, good news is I did capture some sunsets....
So, here I am reliving them here, in some shots
I was going to do a compilation of 'Best of...'
Then found that this particular day had some collectibles all on one evening!
So... here goes...
Sunset skies of 15 September!
(Couldn't avoid this last one!)
---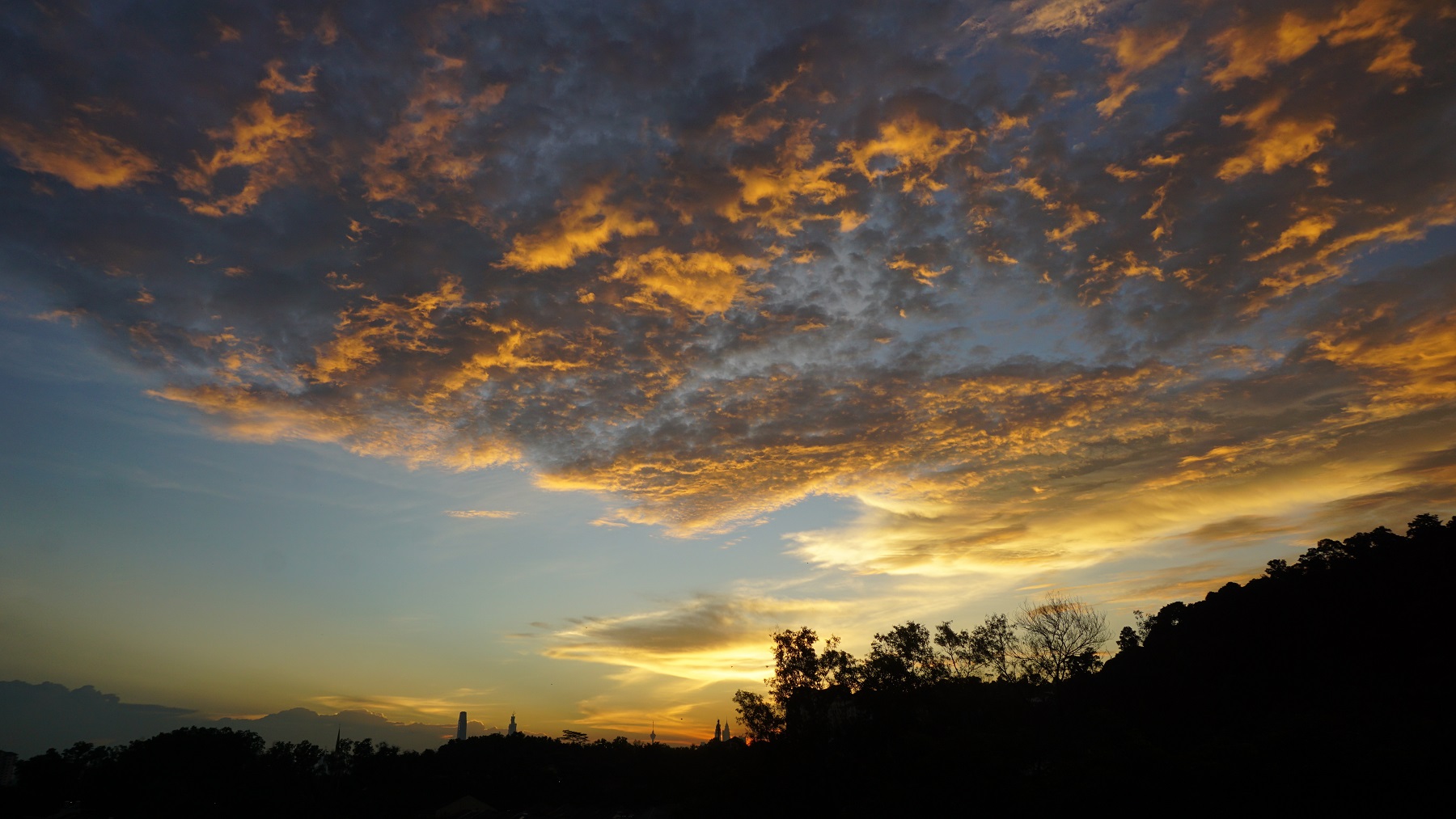 Flecks of gold
I always said, what's a drama sunset without any clouds
There never is drama with plain sailing blue skies
As always, when the sun goes down, the showtime begins
---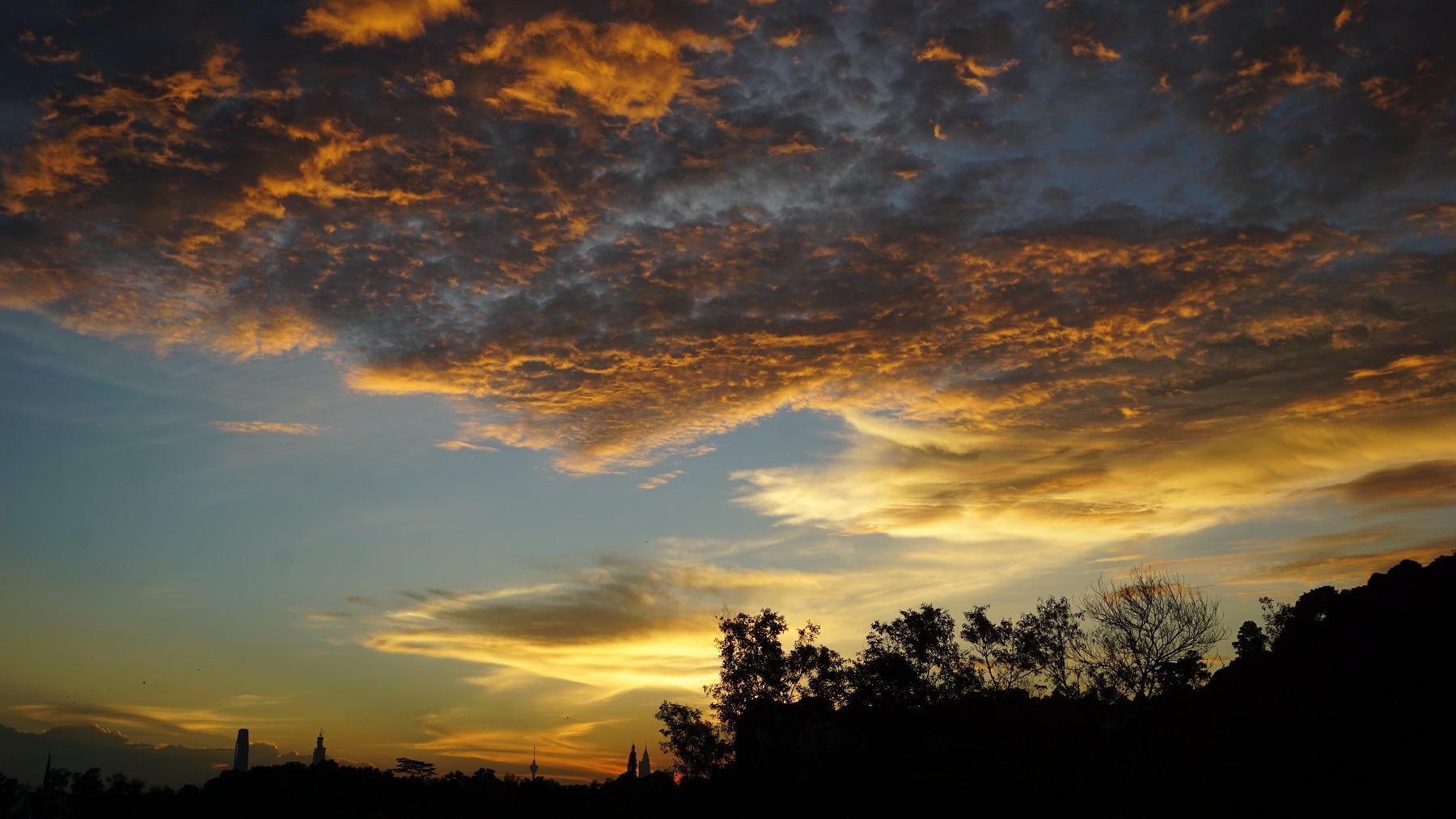 Intensity builds...
The 'flames' get hotter...
---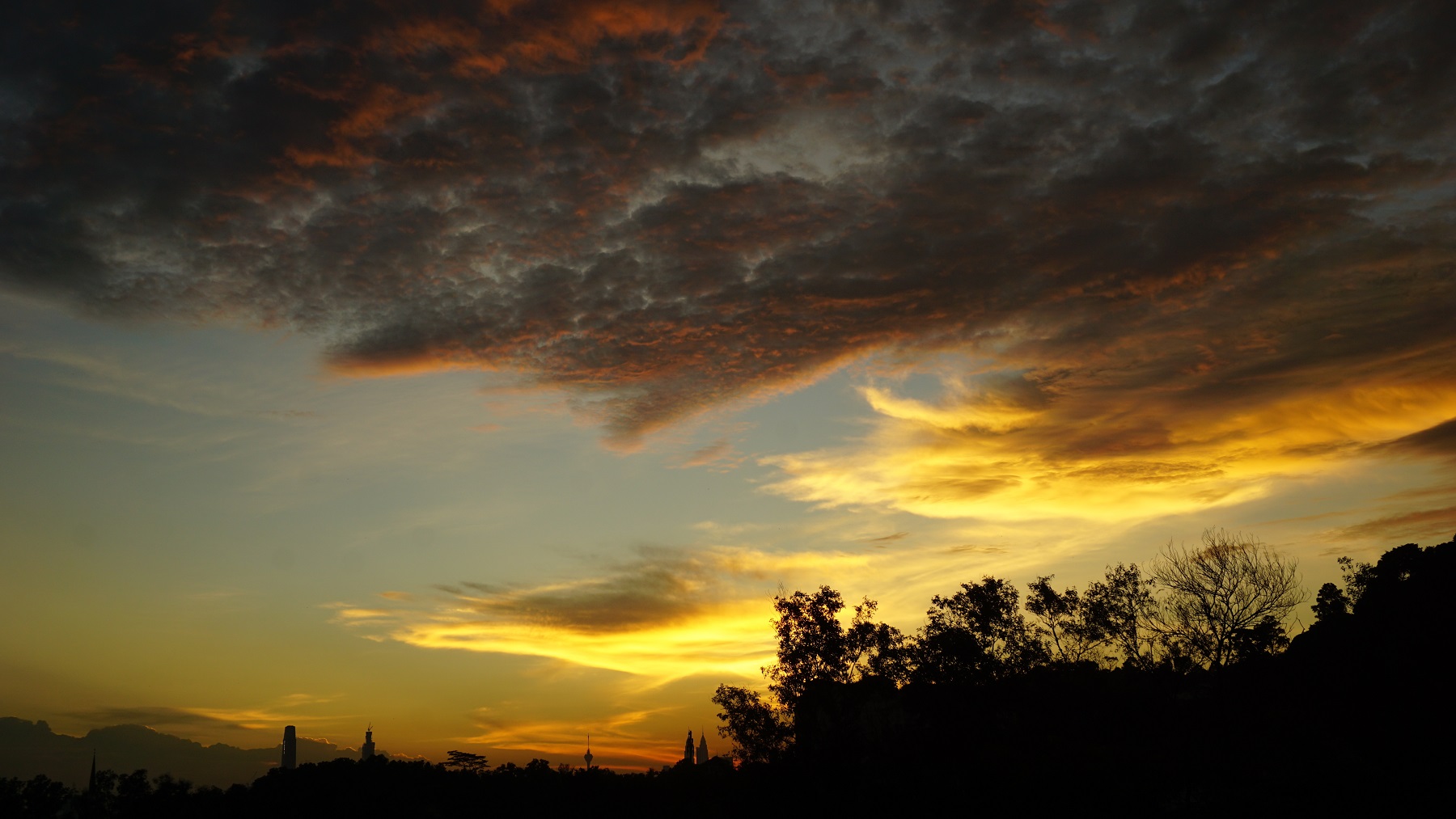 Somehow the higher clouds get darker instead of redder
And the sun's rays shift lower
---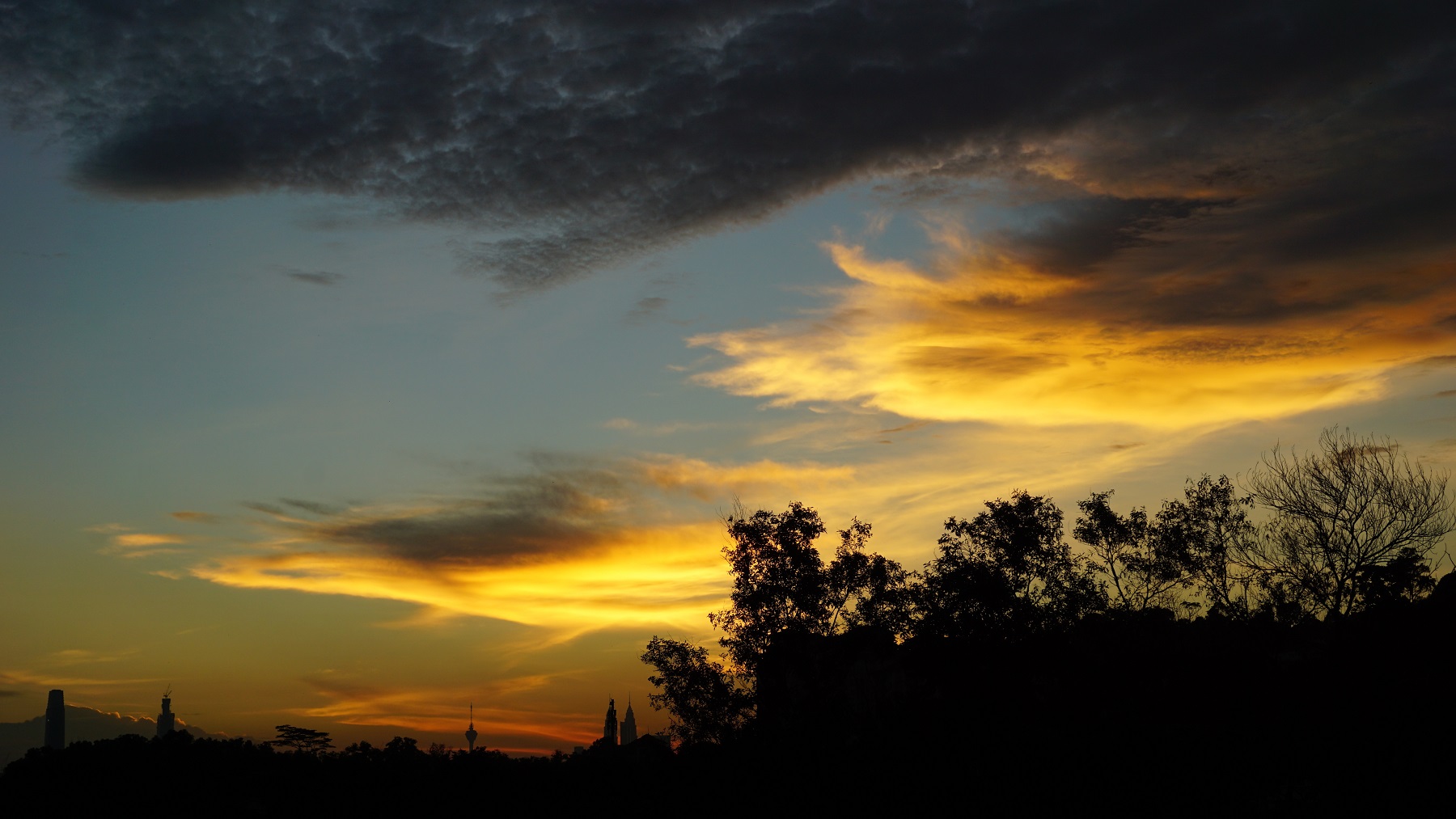 And so I zoom in closer...
---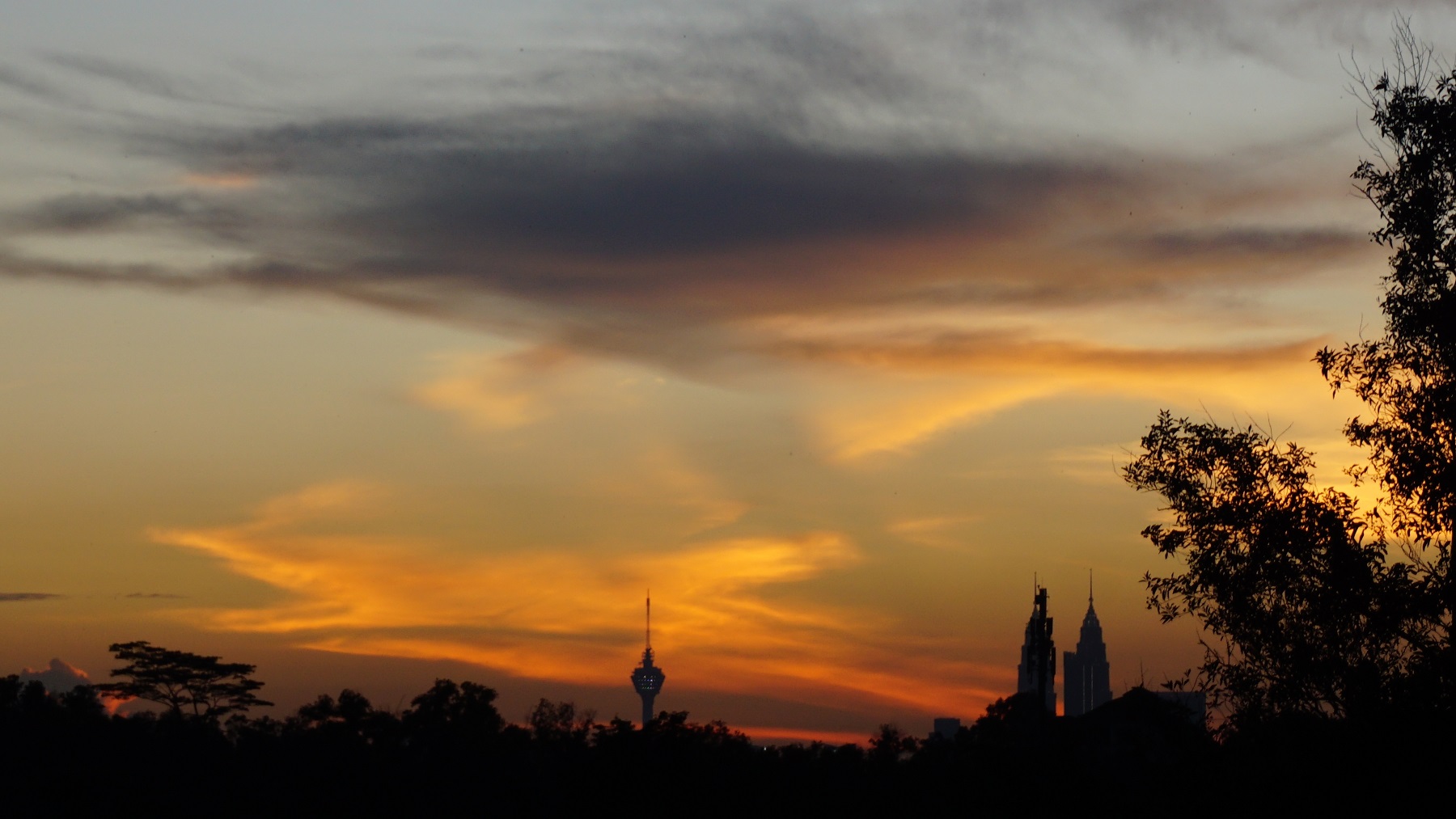 And closer...
By now the warm glow plays backdrop to the city's skyscrapers
Here, you see the Petronas Twin Towers and the KL Tower
---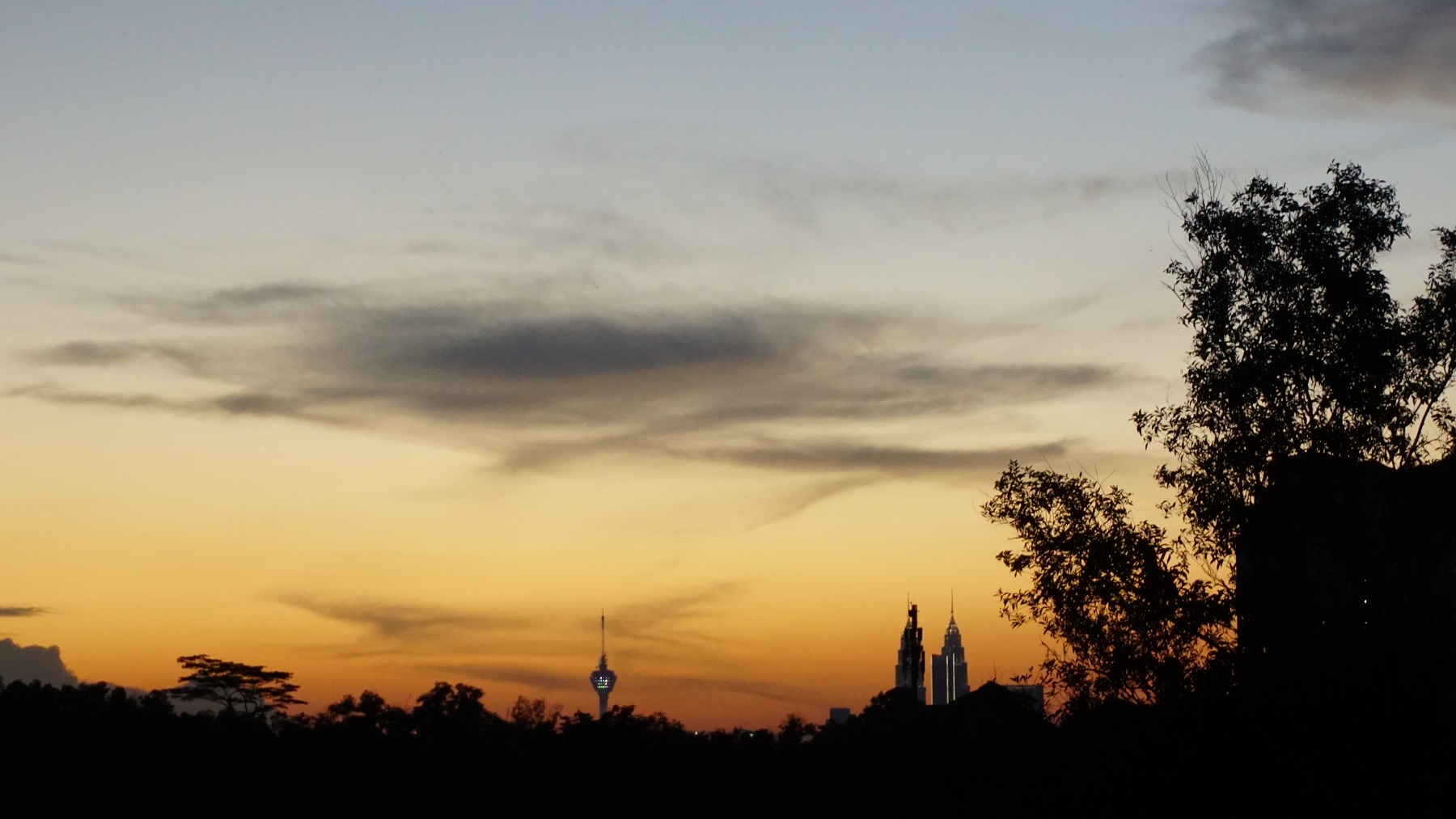 Then they light up!
But by then, the glow is almost gone,
the clouds darken
Black matches the silhouettes of the dusk
---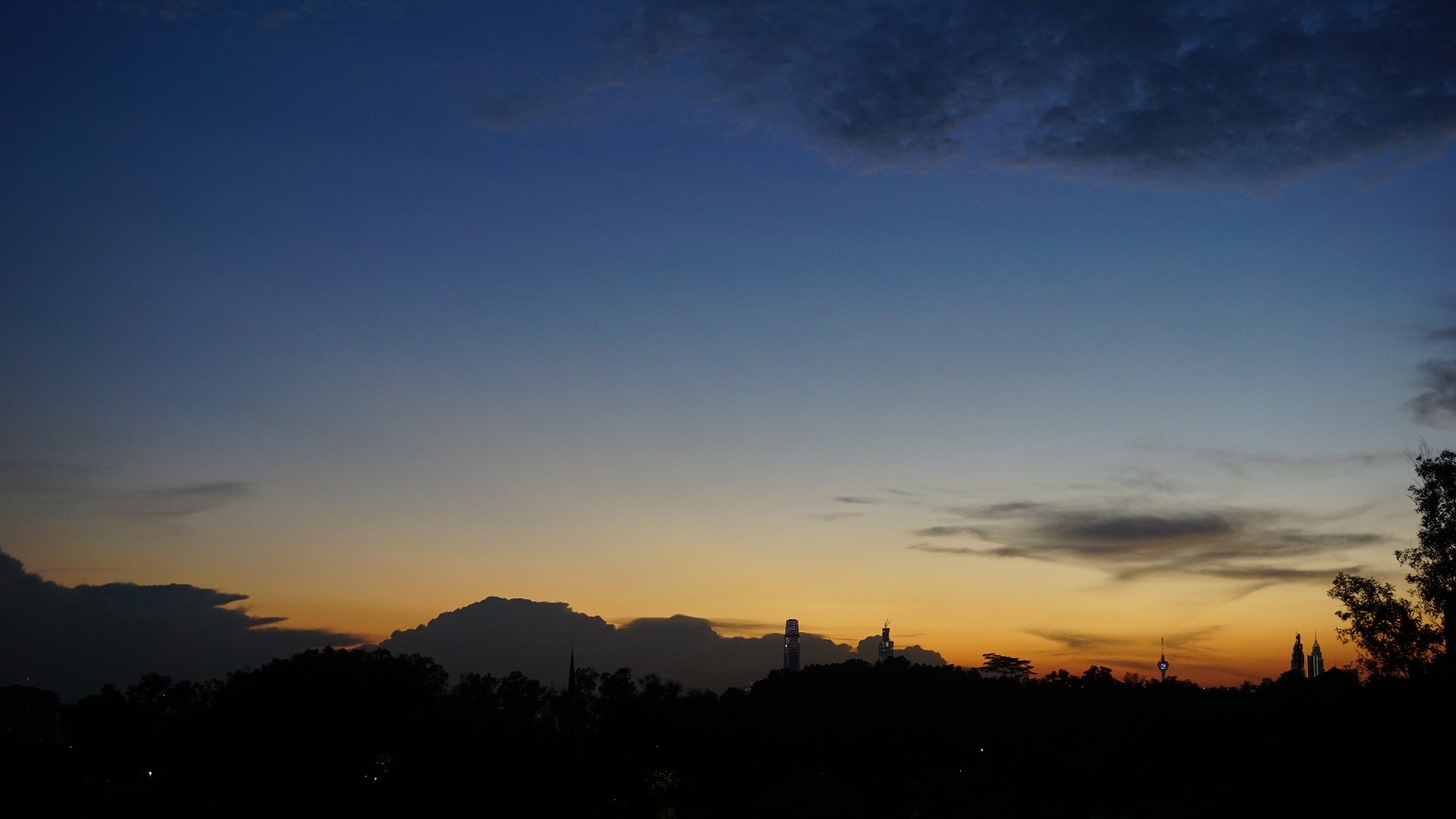 The almost entirety of my view
One of my favourites ~ catching the blue of the heavens above...
And the lingering burn of the now absent sun
---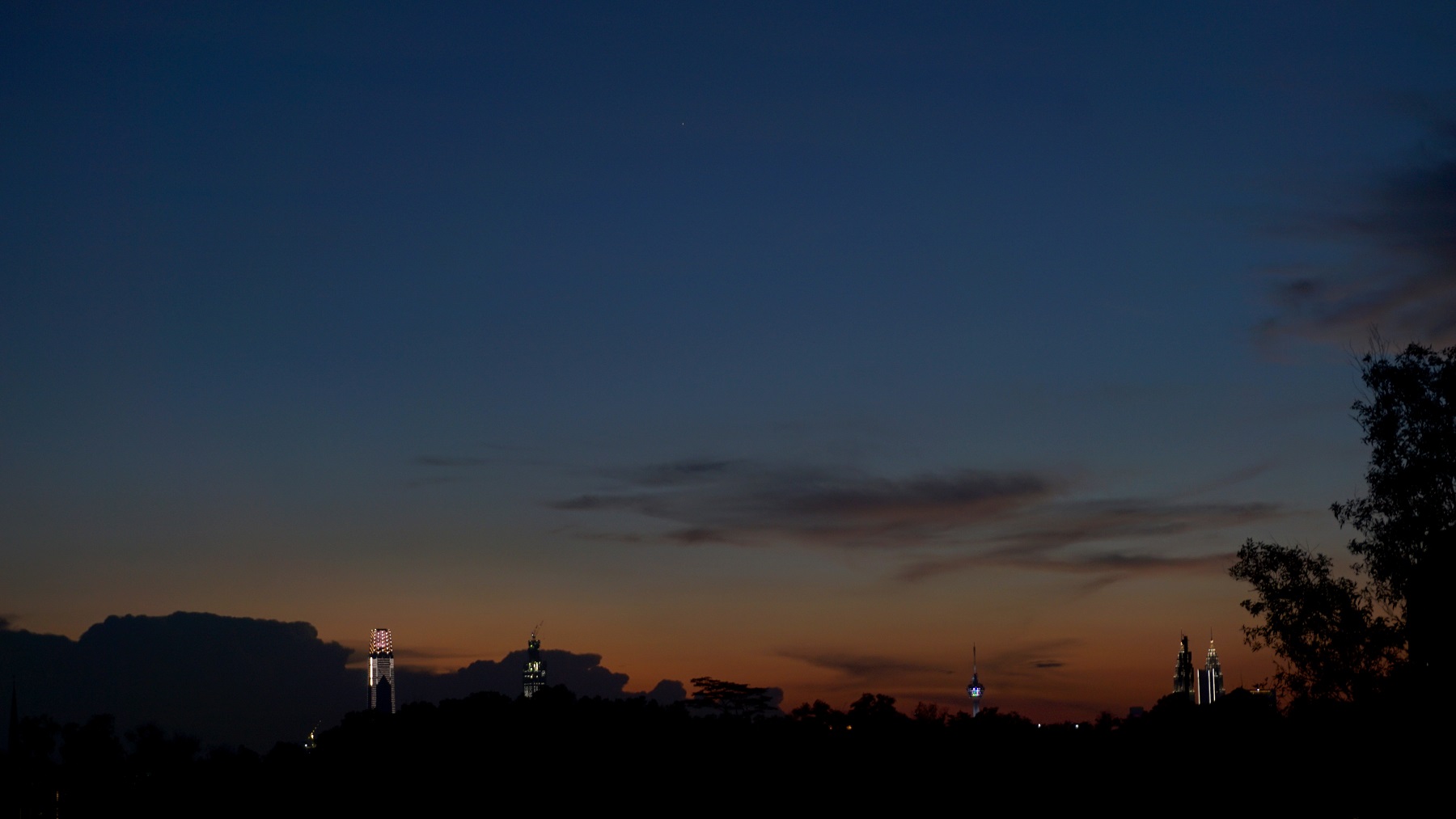 A little later...
Goodnight, world
---
Captured with SONY A5100 | ©images & text my own | click image for fullscreen view
---
---

---
---