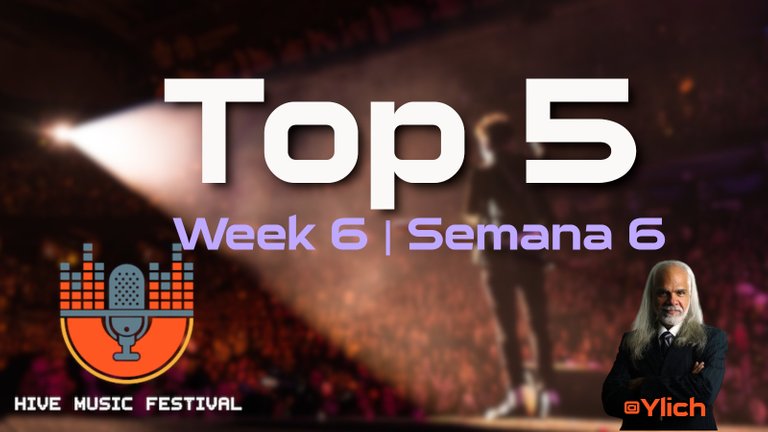 Week 6 - Round 3 ||| Semana 6 - Ronda 3
Well, three weeks have passed in this second season of the Hive Music Festival, an extraordinarily well run event promoted by @edwardstobia, which has become a very important reference in Hive.
With the completion of this day, the third evaluation is also reached, which will go on to determine the winner of this opportunity, as a recognition that is not only for the musical quality, as there are many factors that come into play, where the first one is the commitment assumed, to prepare every week a participation and to do it with the highest quality possible, but also with the responsibility of being on time every week.
Musicians have always made jokes about the fact that one has to know about everything and have many tasks, that it is not only about singing and playing, and in our case in Hive it is confirmed, because here we also have to do all our part of videos, writing the content, posting in the right community, etc. But we all know that for whom music is a passion, all this is part of the enjoyment and hence the importance of windows like this festival.
I have mentioned before, choosing a winner in the arts is an unfair task because it is not about absolute values that one must judge, because many times a perfect tuning can lack the feeling that a performance requires, a perfect vocal technique can be cold in moments that require warmth, just as a clean and virtuous execution on an instrument can lack sense and good taste. Therefore, at least in my case, I try to weigh as many elements as possible in order to make the choice as fair and accurate as possible.
Without further ado, I leave you with the five favorites of this sixth week, corresponding to round 3 of the second season.
Bueno, se cumplieron tres semanas de esta segunda temporada del Hive Music Festival, evento extraordinariamente bien llevado e impulsado por @edwardstobia, que se ha venido constituyendo en una referencia de gran importancia en Hive.
Con el cumplimiento de esta jornada también se llega a la tercera evaluación, que pasará a determinar el ganador de esta oportunidad, como un reconocimiento que no es solo por la calidad musical, pues son muchos factores que entran en juego, donde el primero de ellos es el compromiso asumido, de preparar cada semana una participación y hacerlo con la mayor calidad posible, pero también con la responsabilidad de estar a tiempo cada semana.
Los músicos siempre han hecho bromas con respecto al hecho de que uno tiene que saber de todo y tener muchas tareas, que no solo se trata de cantar y tocar, y en nuestro caso en Hive se confirma, pues acá también tenemos que hacer toda nuestra parte de videos, redacción del contenido, publicación en la comunidad adecuada, etc. Pero todos sabemos que para quien la música es una pasión, todo esto es parte del disfrute y de allí la importancia de ventanas como este festival.
Ya lo he mencionado antes, escoger a UN ganador en las artes es una tarea injusta porque no se trata de valores absolutos lo que uno debe juzgar, pues muchas veces una afinación perfecta puede carecer del sentimiento que requiere una interpretación, una técnica vocal perfecta puede ser fría en momentos que se requiere calidez, igual que una ejecución limpia y virtuosa en un instrumento puede carecer de sentido y buen gusto. Por lo tanto, al menos en mi caso, trato de sopesar la mayor cantidad de elementos para trata de hacer la escogencia lo más justa y acertada posible.
Sin más, los dejo con los cinco favoritos de esta sexta semana, correspondiente a la ronda 3 de la segunda temporada.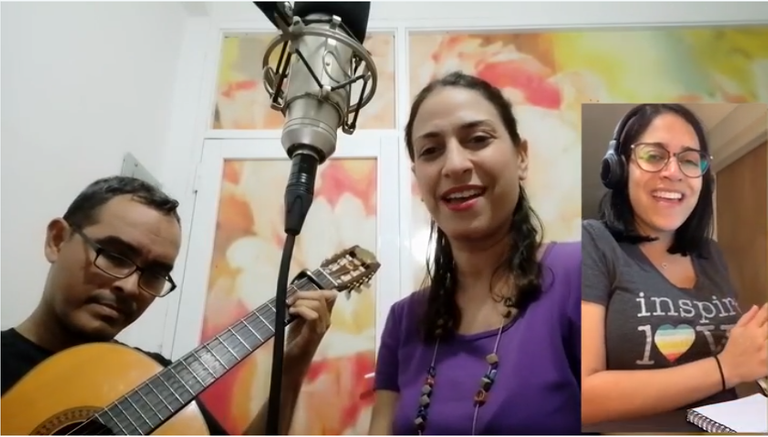 Maria is one of those singers who shows in her performances a clear mastery of what she does, that is to say, a well carried out maturity that allows her to sing any kind of music. In this opportunity she gave us a beautiful song, in which she has two great collaborations that manage to make her original composition completely well structured. A beautiful performance of a composition of very good taste.
María es una de esas cantantes que muestran en sus interpretaciones un claro dominio de lo que hacen, es decir una bien llevada madurez que le permite interpretar cualquier tipo de música. En esta oportunidad nos regaló un hermoso tema, en el que cuenta con dos grandes colaboraciones que logran hacer que su composición original quede completamente bien estructurada. Una bellísima interpretación de una composición de muy buen gusto.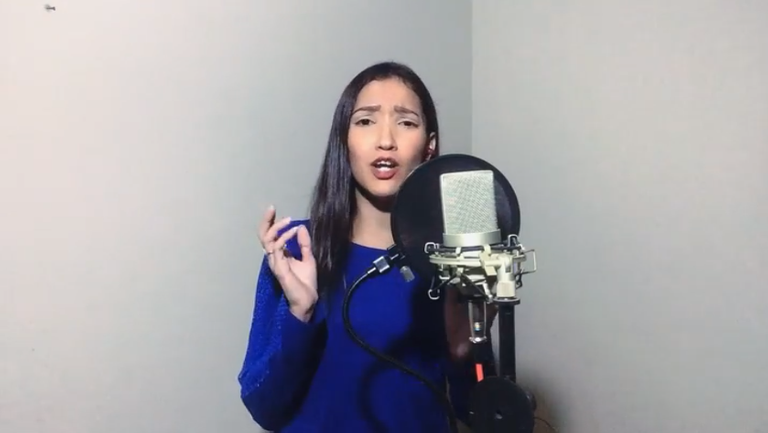 Diana returns for the third time in a row to my top. Without a doubt, this is a sign of a successful selection of repertoire, together with a well-demonstrated quality as a performer who manages to combine a high musical and technical level with a unique sensitivity and ability to transmit. An excellent professional work in all aspects.
Diana vuelve por tercera vez consecutiva a mi top. Sin duda ello es muestra de una acertada selección de repertorio, junto a una bien demostrada calidad como intérprete que logra combinar un gran nivel musical y técnico con una sensibilidad y capacidad de transmitir única. Un excelente trabajo profesional en todos los aspectos.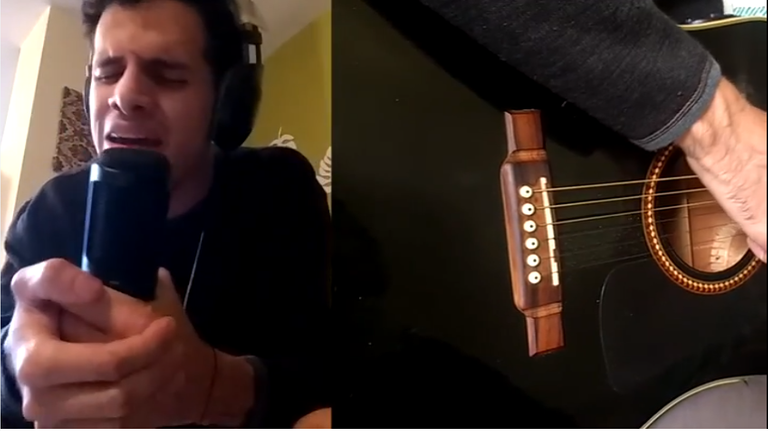 Pablo has been doing a magnificent job and in a very constant way, however in this opportunity he made a monumental leap and brings us again this composition of his, which he had already presented before. But in this opportunity we see an interpretative force and a connection with the song that creates a surprising impact. A beautiful composition and a masterful interpretation.
Pablo ha venido haciendo un magnífico trabajo y de manera muy constante, sin embargo en esta oportunidad dio un salto monumental y nos vuelve a traer esta composición suya, que ya la había presentado anteriormente. Pero en esta oportunidad vemos una fuerza interpretativa y una conexión con la canción que crea un impacto sorprendente. Una hermosa composición y una interpretación magistral.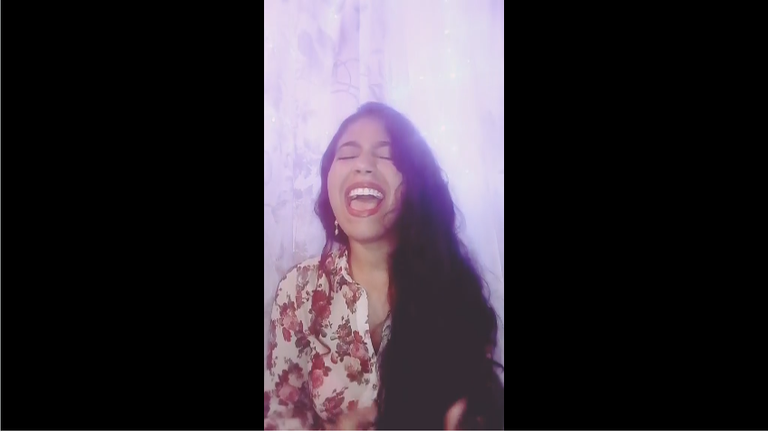 Judith has a tone of voice and a strength that can take her anywhere. I remember the first time I heard her, I was expecting a breeze and a storm came with her powerful voice. It is a great satisfaction to hear and see her performances in which she demonstrates great mastery of both stage and vocal technique.
Judith tiene un timbre de voz y una fuerza que le puede permitir llegar a cualquier lado. Recuerdo la primera vez que la escuché, yo esperaba un soplo de brisa y llegó una tormenta con su potente voz. Es toda una satisfacción escuchar y ver sus actuaciones en las cuales demuestra un gran dominio tanto de escena como de la técnica vocal.

Daniel returned to this top today, as a sample of his great musical talent demonstrated on many occasions. For this closing week of the festival he prepared a vocal work -something that besides the guitar- he handles very well. So he presents us with this three-voice version of a classic of Latin romantic music, done with great mastery and sweetness.
Regresó hoy Daniel a este top, como una muestra de su gran talento musical demostrado en muchas ocasiones. Para esta semana de cierre del festival preparó una trabajo vocal -algo que además de la guitarra- maneja muy bien. Es así que nos presenta esta versión a tres voces de un clásico de la música romántica latina, hecho con gran maestría y dulzura.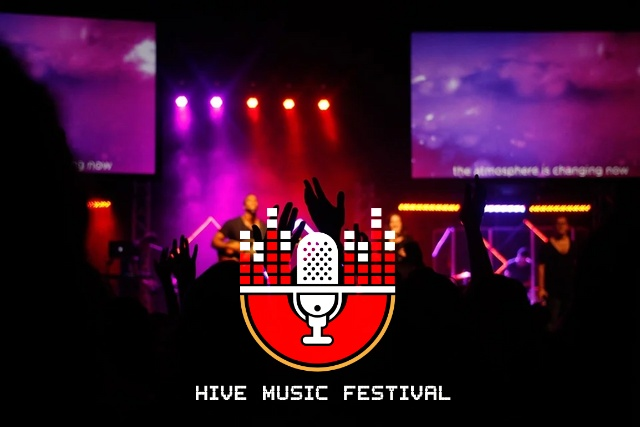 ---
Descarga el poemario de @Ylich

"De la vida, la pasión y de la muerte"

If you don't have an account at Hive yet, I invite you to read my post My Hive Testimony || Mi testimonio Hive
Si aún no tienes cuenta en Hive te invito a leer mi publicación My Hive Testimony || Mi testimonio Hive