---
Bésame mucho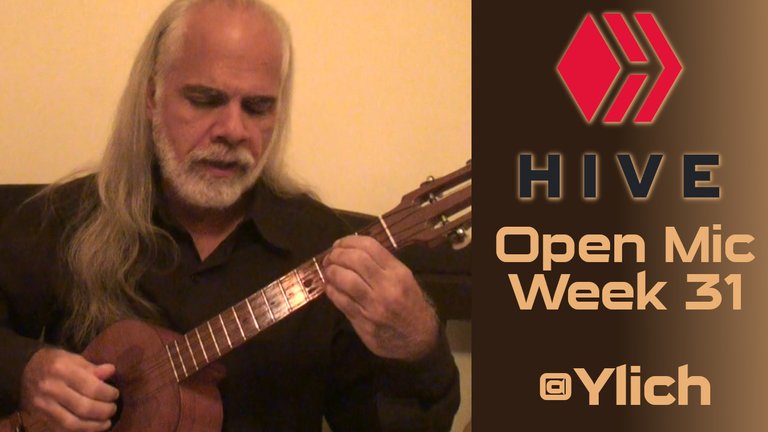 I am convinced that this song is one of the most important icons of Latin American music. It has been recorded many times in different styles by countless artists. I myself had recorded it previously on this platform, but in an instrumental version with the trombone (Bésame mucho - (Instrumental cover)).
It is interesting to remember that this song, which became a symbol of love and of what a kiss means, was written by the Mexican Consuelo Velásquez when she was 17 years old and had not yet experienced her first kiss of love.
Today I bring back this beautiful song, but in my voice and accompanied by the cuatro, the way one usually sings it at intimate evenings or parties. This is my participation for the Hive Open Mic, week 31.

Yo estoy convencido de que esta canción es uno de los íconos más importantes de la música latinoamericana. Ha sido grabada cantidad de veces con diversos estilos y por incontables artistas. Yo mismo la había grabado con anterioridad en esta plataforma, pero en versión instrumental con el trombón (Bésame mucho - (Instrumental cover)).
Es interesante recordar que esta canción, que se volvió un símbolo del amor y de lo que significa un beso, fue escrito por la mexicana Consuelo Velásquez cuando tenía 17 años y aún no había experimentado su primer beso de amor.
Hoy vuelvo a traer esta bella canción, pero en mi voz y acompañada con el cuatro, de la manera que uno suele cantarlo en las veladas o fiestas íntimas. Es esta mi participación para el Hive Open Mic, semana 31.

Lyrics in Spanish | Letra
Bésame, bésame mucho
Como si fuera esta noche
La última vez

Bésame, bésame mucho
Que tengo miedo a perderte
Perderte después

Quiero tenerte muy cerca
Mirarme en tus ojos
Verte junto a mí
Piensa que tal vez mañana
Yo ya estaré lejos
Muy lejos de aquí

Bésame, bésame mucho
Como si fuera esta noche
La última vez
Bésame, bésame mucho
Que tengo miedo a perderte
Perderte después

---

Music community logo by @ikasumanera | Banner by @equipodelta


@ylich
http://ylich.com
https://sptfy.com/ylich
---
If you don't have an account at Hive yet, I invite you to read my post My Hive Testimony || Mi testimonio Hive
Si aún no tienes cuenta en Hive te invito a leer mi publicación My Hive Testimony || Mi testimonio Hive
---
▶️ 3Speak