Personally, I have always enjoyed crossover music styles. In fact, I'd go as far as saying, crossover tends to be the best music! Sure, I should not generalize, and certainly there are many examples to the contrary. However, just like in cooking, when you combine different tastes, something completely new could emerge surpassing all ingredients by themselves. With music it's not much different.
In the United States it's a pretty obvious fact that the fusion of Blues, Country Music, and Bluegrass created the phenomenon of Rock and Roll, which itself got further mixed into such things as Metal, Punk, or even Dream Pop.
I have always found that the most exciting thing about music was when an artist tried to interpret a known song in his or her own style, creating something new out of something old. In my humble opinion, that is what has always been behind amazing new music, probably ever since people first started singing and clapping.
I was therefor rightfully surprised when I was confronted with Hungarian purists regarding "real" and "fake" Hungarian music.
Not Everyone's Cup of Tea
As I have mentioned a little bit in previous posts of mine, there is a strong sense of purism among Hungarians (and probably other cultures too, I just happened to experience it in my own homeland, after growing up in other countries), especially when it comes to folklore. In my post about wedding rock I mentioned the criticism these bands received for playing old traditional songs on electric guitars. Fair enough, the music was honestly a bit on the "horrible" side of the spectrum, so I understand throwing anything you got against them. But then I found the same adverse reactions with another group I actually thought were pretty great: Ghymes.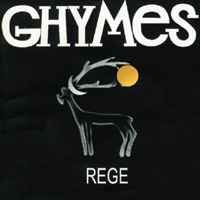 Are Those Guys Even Real Hungarians?
It was probably around 2000 when I first heard of Ghymes. They are a group from Nitra, Slovakia, consisting mostly of ethnic Hungarians, who like to ... well, blend various musical styles. They like many folk elements, a bit of medieval sound, a good amount of rock and classical styles, and lately even pop. When I first heard their Rege album, I was completely floored. Their other albums I was not too keen on, but Rege... I can't talk it up high enough!
Though I really like just about every song on that album, my very favorite one is called Eskü, meaning promise or vow, and its lyrics are the most gorgeous poetic and folkloric description of lovemaking I have ever come across. Plus it has the sweetest tune ever, using bagpipes and violins. Okay, I may be preconceived a bit, as I have some lovely memories associated with it, but still: Who would not simply melt away hearing this wonderful song?
Fake, Bling, Urban, Treasonous!
I admit, not everyone has the same taste, and if you guys say "this is really not my style of music" I have no problems with it. But specifically in Hungary there seems to be this huge crowd of folks trying to preserve the purity of something which in my opinion has never been pure to begin with. Why that is, I can only speculate about, but I guess it has probably to do with some misplaced national identity. And I would be a fool to think it only applies to Hungary, however I have never seen it at this extent in Germany, Mexico, or let alone the US, where everything is quite mixed already, getting further re-mixed into new things.
Taking Things to Another Level
So if these purists-nationalists react this way to Ghymes, what would they say to Deep Forest's album Boheme, performed with the Hungarian vocalist Sebestyén Márta?
For those who don't know, Deep Forest is a French duo of electronic-world musicians. Thinking about it, my example of Country, Blues, and Bluegrass is dwarfed by the crossover of styles we find in electronic music. And Deep Forest is no exception. While their first album tried to emulate the sounds of sub-Saharan Africa, their second one Boheme focused on Eastern Europe's music.
Surprisingly, I have not encountered as much opposition from the "True Hungarian" corner to Deep Forest as to Gymes. Could it be that their electronic sounds were just way too much out there to be even reminiscent of Hungarian folklore? Maybe. But just to illustrate the other side of the coin: Have you ever heard Freddie Mercury sing the Hungarian folk song Tavaszi szél vizet áraszt? I wouldn't be surprised if you haven't. For the same Hungarist corner, however, this is an eternal proof of how much the world loves our culture. Well, ... okay then!
Crossover Touted by the Same Crossover Critics
To add to the irony, let me close with an interpretation of an old folk song by a band who is high up on the list of favorites among the same purist crowd of Hungarian nationalists, who would never be caught dead listening to Ghymes. It's a group called Palmetta, who are more into the hard and heavy stuff, almost punkish really, but very VERY folky. To be honest, I actually like their music quite a lot (generally more than their fans). The song I'd like to present here is their interpretation of the old-time favorite about Rózsa Sándor, a legendary Robin Hood type character from the 19th century. It has been performed by numerous artists, but I quite like the heavy rock feel of this one:
Crossover Forever!
So to conclude, I really want to stress my love for crossover music. Whatever the tune, whatever the style, the rhythm, the instrument played on, the overall interpretation, what matters is the feel of the sound. And the more types of backgrounds it features, the better it is (at least for me). We live in such a multicultural world anyway, that our music may as well come out and reflect it. Most people, at least the ones I know, feel the same way. And for the rest... well, there are always the old recordings to go back to.
Take a Look at the Previous Posts in my Monday Music Series:
The Sound of the Hungarian Zither
Obligatory Line-Dance at Mexican Parties - El Payaso del Rodeo
Floating Into the Night by Julee Cruise
Classic Canadiana - Stan Rogers
Party Like There's No Tomorrow, Cry Like Everything Is Lost - Hungarian Gypsy Music
The Harder Sound of the Middle Ages - Corvus Corax
The First Hip-Hop I Actually Liked - Things Fall Apart by The Roots
No Prophets in Their Own Land - Rodrigo y Gabriela
Beyond the Boundries of Styles and Genres - King Gizzard and the Lizard Wizard
Accordion-Rock You May Not Know (But Really Should) - Los Tabascos
Songs of the Mexican Revolution - La Adelita
Memorable Weirdness - What Do You Want A Japanese To Do Again?
Gloomy Sunday - The Hungarian Suicide Song
Party Tunes from the Wild East - The "Russendisko" Experience
Folk Songs from Your Home Village - Hungarian Regional Sound Archives
Polynesian Salt Water Music
Images Conjured up by Tom Waits' Music
In Country: Folks Songs of Americans in the Vietnam War
Somebody Tell Me - Translating a Hungarian Song Into [EN] and [SP]
Somebody Tell Me - first trial & live performance [HU] [SP] [EN]
Horst Wessel in Mexico
Playing for Change - Old Favorites Played Around the World
Soothing Tunes and Gentle Rhythms of Mali Music
What Is It About Music? [Ecotrain's Question of the Week]
Halász Judit, Memories from my Childhood
Discovering Rocksteady
The New Generation of Banda
Horrible Music From Hungary: Dáridó or Wedding Rock
[ENG - ESP] 3 Songs From My Youth / 3 Canciones De Mi Adolescencia
Surfer Tunes from the 60's: Dick Dale
Tiny Desk Concert with the Kronos Quartet