It has been a long time coming, but today I officially release my first album of original songs. It is called Long Runner. You can listen to it on Bandcamp and it is available for download for free or whatever you choose to pay. I am not doing this for the money, but anything I make can go towards some better music gear.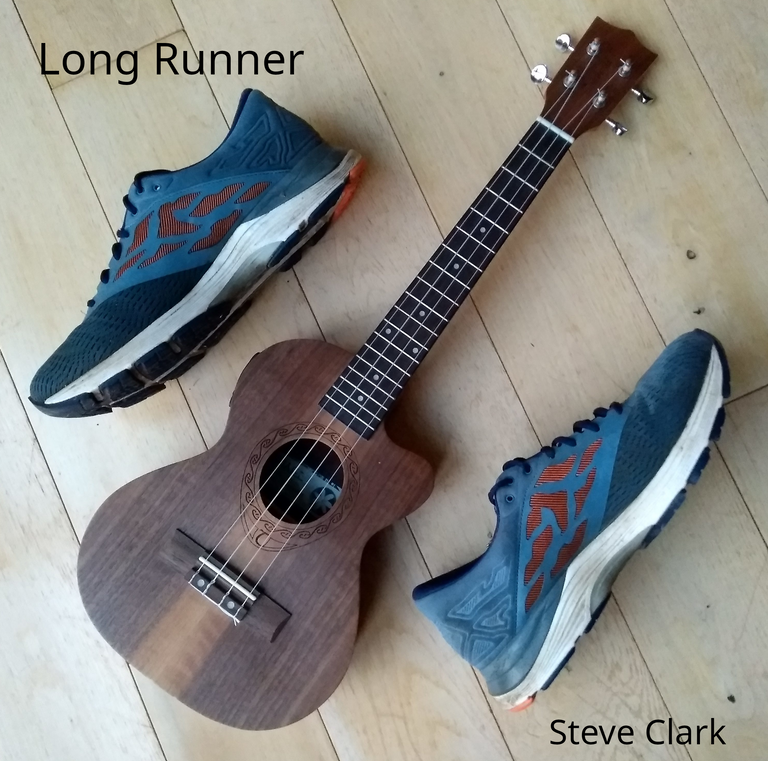 I have played guitar since my early teens, but never performed much. I only started writing songs in the last ten years as I got into playing at pub sessions. I started one in my home village of Arlesey and found a load of musicians who inspired me. One of those was Glenn Cole who wrote some great songs, but sadly passed away a couple of years ago.
The songs are sometimes inspired by life, but others just pop into my head. I am happy to answer any queries you have about the songs or recording process.
This album is an entirely self-produced affair, all recorded in 'Studio Spoon', aka my study. I used Ardour on Ubuntu Studio. Everything was recorded with an M-Audio Fasttrack Pro interface. Guitar (Taylor 210) and ukulele (Tanglewood Tiare) were plugged in and everything else through an MXL 990 condenser microphone.
I produced some backing tracks using the iReal Pro. I am not so good at programming drums, but played some djembe on a couple of tracks.
I am no expert at recording, so it is all a learning process. Perhaps for my next effort I will get professional assistance, but this was a zero budget project for fun. I wanted to get some reasonable recordings to share with a few family and friends, but thought I could make it generally available.
I need to think about writing some new songs now and perhaps there will be a follow-up album some day.
Rock on!