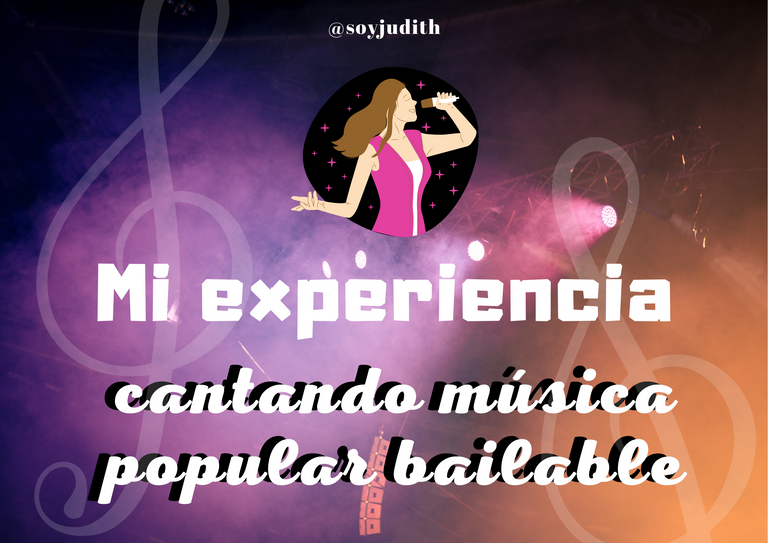 Hola a toda la comunidad hive, espero se encuentren super bien en casa❤️. Hoy quiero hablarles un poco sobre mi experiencia incursionando en el mundo de la música popular bailable, dónde en la normalidad existe mucho trabajo.
Hello to all the hive community, I hope you are feeling great at home. Today I want to talk to you a little bit about my experience in the world of popular dance music, where in normality there is a lot of work.
Gracias a toda mi familia he tenido algo de suerte ya que al inicio fueron ellos quienes me recomendaron y me dieron la oportunidad de pertenecer a sus agrupaciones, luego de esto y gracias al estudio individual he ido escalando un poco más existiendo diversas agrupaciones que me han invitado a ser parte de ellos.
Thanks to all my family I have had some luck because at the beginning they were the ones who recommended me and gave me the opportunity to belong to their groups, after this and thanks to the individual study I have been climbing a little more and there are several groups that have invited me to be part of them.
En cuanto a este estilo musical puedo decir que es bastante variado el repertorio a ejecutar ya que varía desde salsa, merengue, guaracha, reguetón, pasodoble, ranchera entre otras, por tanto como músico y cantante debes manejar todos los géneros populares posibles. A pesar de que en la actualidad las tendencias musicales en Venezuela debaten entre reguetón y música ranchera la música de antaño de la agrupación "Los Melódicos y la Billo Caracas Boy's" son un pilar fundamental en la ejecución del repertorio bailable por lo que en nuestra región jamás ha pasado de moda estas pegajosas piezas.
As for this musical style I can say that the repertoire to perform is quite varied as it varies from salsa, merengue, guaracha, reggaeton, pasodoble, ranchera among others, therefore as a musician and singer you must handle all possible popular genres. Although at present the musical trends in Venezuela debate between reggaeton and ranchera music, the music of yesteryear of the group Los Melodicos and the Billo Caracas Boy's are a fundamental pillar in the execution of the danceable repertoire, so in our region these catchy pieces have never gone out of fashion.
En una agrupación de música bailable por lo general se necesita un buen número de músicos ejecutantes y de uno a cuatro cantantes. La disposición real depende del dueño o director de la agrupación por lo que a veces puede haber dos cantantes mujeres, dos cantantes hombres o una sola cantante mujer y dos hombres, todo varía según el estilo y el gusto.
A dance music group usually needs a good number of performing musicians and one to four singers. The actual arrangement depends on the owner or director of the group, so sometimes there may be two female singers, two male singers or one female and two male singers, all varying according to style and taste.
Personalmente me siendo cómoda interpretando canciones de género bailable ya que existen piezas muy bien elaboradas con mucho sabor que gustan al público presente. Además, detrás de todo este mundo bailable existe un gran número de artistas y agrupaciones que fueron y aún son reconocidos por su increíble música.
Personally, I feel comfortable performing dance songs because there are very well elaborated pieces with a lot of flavor that the audience likes. In addition, behind all this danceable world there are a large number of artists and groups that were and still are recognized for their incredible music.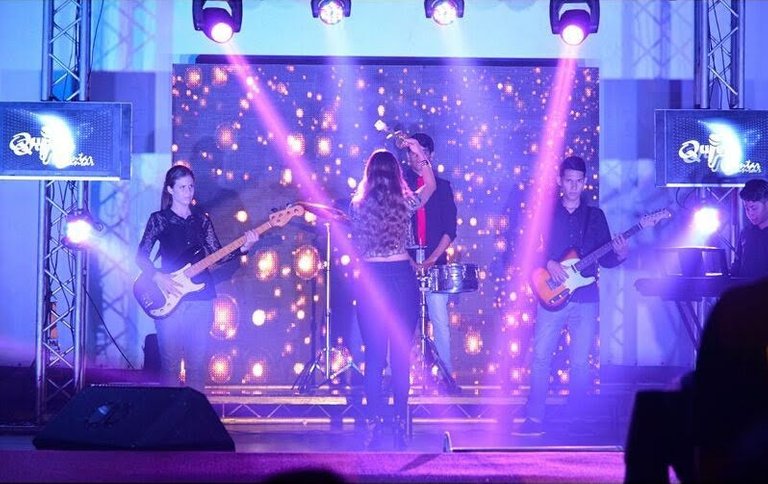 Entre algunas de las agrupaciones en dónde he podido pertenecer y hacer vida musical se encuentra: Orlando y su combo, Sharles y su Orquesta, La Majestuosa de Mileventos, la Banda Municipal de San Cristóbal, la Banda de Tariba entre otras agrupaciones. Además de esto, entre los artistas y orquestas que son referencia fundamental para la elaboración del repertorio bailable tenemos a Los Melódicos, Billo Caracas Boy's, Las Chicas del Can, Wilfrido Vargas, Miguel Molly, grupo los Excelentes y Pastor López entre los más resaltantes.
Among some of the groups where I have been able to belong and make musical life is: Orlando y su combo, Sharles y su Orquesta, La Majestuosa de Mileventos, la Banda Municipal de San Cristobal, la Banda de Tariba among other groups. Besides this, among the artists and orchestras that are fundamental reference for the elaboration of the dance repertoire we have Los Melódicos, Billo Caracas Boy's, Las Chicas del Can, Wilfrido Vargas, Miguel Molly, grupo los Excelentes and Pastor López among the most outstanding ones.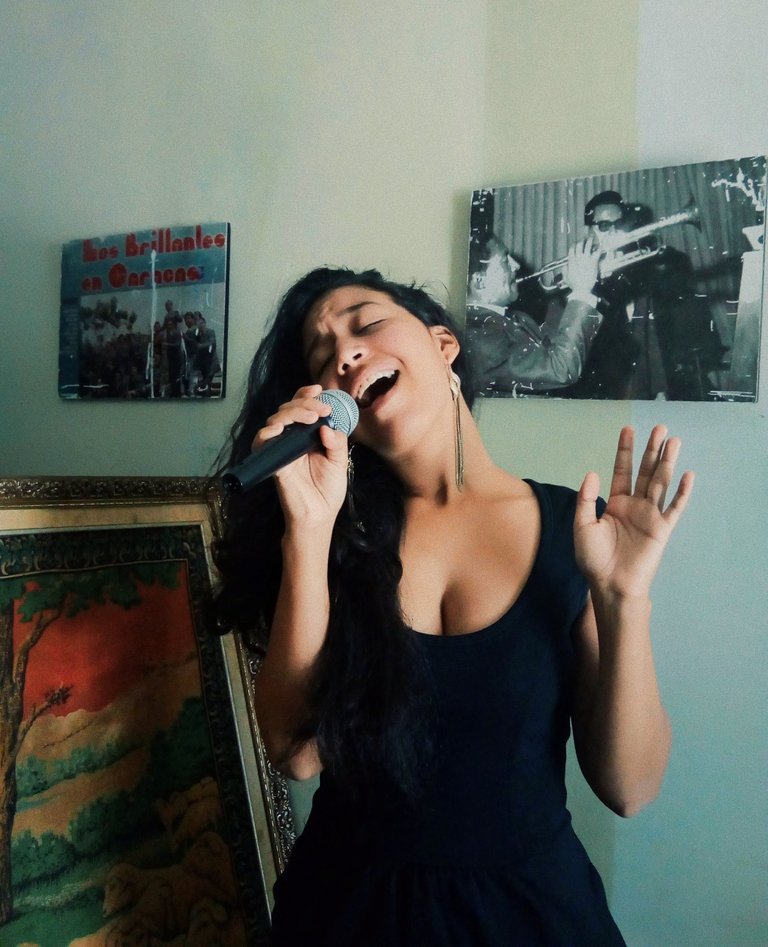 En Venezuela específicamente existe una gran ventaja con respecto a este estilo musical ya que contamos con mucho talento en el área instrumental y vocal, por esto, solo queda practicar frecuentemente para destacar y comprometerse a seguir realizando buena música para deleitar al público deseoso.
In Venezuela specifically there is a great advantage with respect to this musical style because we have a lot of talent in the instrumental and vocal area, therefore, it only remains to practice frequently to highlight and commit to continue making good music to delight the eager public.
Finalmente espero que se cuiden muchísimo y los invito a escuchar esa música sabrosa que nunca pasa de moda🎶.
Finally, I hope you take care of yourselves and I invite you to listen to that tasty music that never goes out of style.

Sí te gusto, déjame tu opinión en los comentarios
If you liked it, leave me your opinion in the comments
Las fotos fueron tomadas con mi Motorola e4 / The photos were taken with my Motorola e4
Traductor: @Deepl
Imágenes hechas por mí en canva
Images made by me in canva