Four Electro Synth Pop Club Records From the Early 80s
Raiding the 80s section today for some early 80s electro pop...DIG IT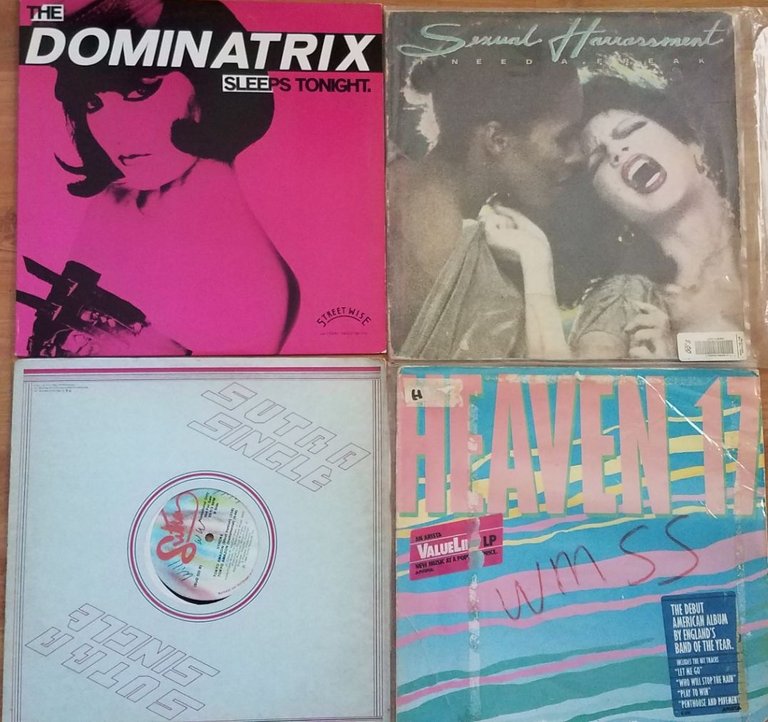 heaven 17
"penthouse and pavement"
1981

fascism, a topic that is still relevant 40 year's later. i can't believe we werent able to escape it's grip yet.
The Dominatrix Sleeps Tonight
1983

Classic Club jam, didn't know there was a video! we need more songs about dominatrixes (dominatrices?).
Sexual Harassment
"I Need a Freak"
1983

Great group from Cleveland, most famous for that song "i need a freak." Black eyed peas sampled it and he sued them for a cool million, i believe. this album is really great, also recommend k i s s i n g pt 2, the b side of the k i s s i n g single... think it's better than the original
Stroke
"Tokyo Amazon"
1984

amazing synth club record i found two copies of from some random sister of an old dj who had died. i bought like 70 of his old records after spending an hour in their basement. its got a nice high energy kinda italo sound maybe?
i hope you liked my post!
---
---