Friday is usually 'production day' It's the day of the week I don't have to work for my normal day time job. My wif does have to go to her work and the kids are gone to school. So I have the house for myself and can spend a few hours on recording and producing videos.
Today I had a rather productive day. I am working on a manuscript with compositions based on melodies of the genevian psalter. They are over 400 years old, nevertheless quite tricky to play. I estimated it would take a few weeks to practise them and record them properly. So I was quite amazed I managed to record four of them today. Not perfectly, not without error, but good enough to accompany a post with the publication of the score. So, I was quite happy with that.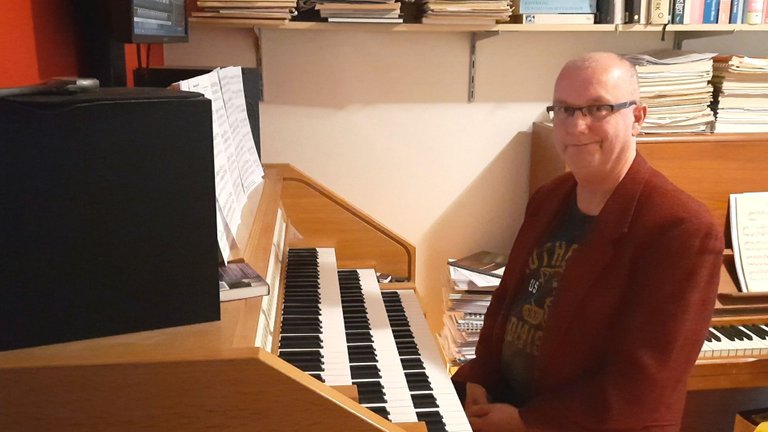 Now I have to produce the videos and that will take a few hours as well. Nevertheless, they will be publication ready somewhere next week. And that's quite a bit sooner than I had anticipated.
For now, however, I return to one of my other projects: the music of Christian Gotthilf Tag. He was a German Kantor and composer. During his life he established an outstanding reputation as a Kantor and organist. Tag was a prolific composer of Kantorenmusik in a style combining elements of the Baroque and Empfindsamkeit. Nowadays he is mostly forgotten. And that is a pity, because he wrote actualy very good music for the organ.
Where in his choral preludes Tag adopts the style of the Baroque in his writings, in his free organ works he tends te lean more towards the classicism. Well, at least in this Trio he does. It is a charming work, that shows that also in free works Tag was an able composer.
The recording was done with the Hauptwerk software and the sampleset, made by Sonus Paradisi, of the Schnittger organ in the St. Martini-kerk, Groningen (https://www.sonusparadisi.cz/en/organs/netherlands/groningen-st-martini.html).
Score available here: http://partitura.org/index.php/christian-gotthilf-tag-trio-in-es-dur
Videolink