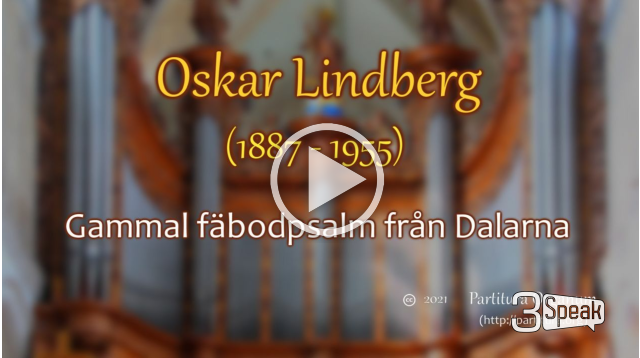 ---
This is my entry for the Secrets of Organ Playing Contest, week 108. I play Lindberg's "Gammal fäbodpsalm från Dalarna"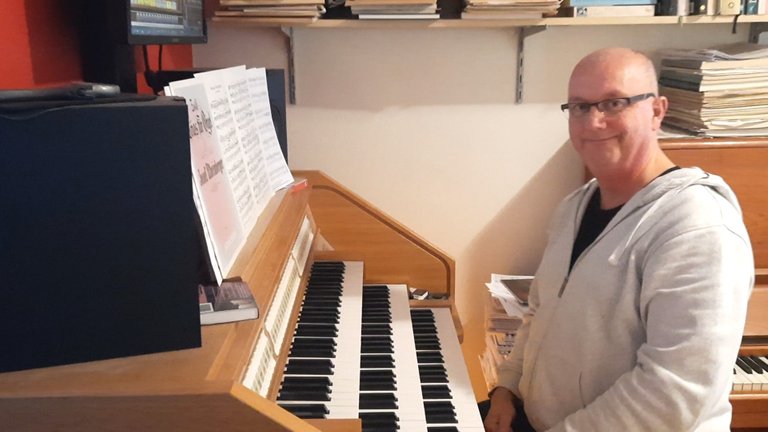 Oskar Lindberg (1887 – 1955) was a was a Swedish composer, church musician, teacher and professor. Lindberg was born in Gagnef, Dalarna and died in Stockholm. He wrote in a romantic idiom which blended features of composers such as Rachmaninoff and Sibelius with folk music and impressionistic elements.
At a meeting in Gagnefs missionary hall in 1936 he heard a song that made a deep impression on him. For a radio broadcast in 1936 he arranged an organ piece based on this melody which became known as the Gammal fäbodpsalm från Dalarna (Old pastoral hymn from Dalarna). Today this is his best known and most frequently performed work.
It is also the only work I know of Lindberg. Perhaps it is a bit sad for a composer to be remembered for only one of all the compositions written. On the other hand, it is a beautiful composition, full of longing and contemplation and evoking images of whisps of mist across water in early norming. I guess, I would be happy to write one such work in my life time.
As per the contest rules, here's the youtube video as well: