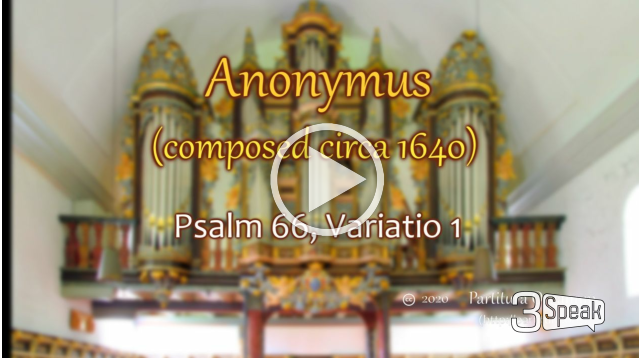 ---
This is my entry for the Secrets of Organ Playing Contest, Week 105. I play the first Variatio on Psalm 66 by an anonymous composer. The second variatio in this set was my entry for Week 103.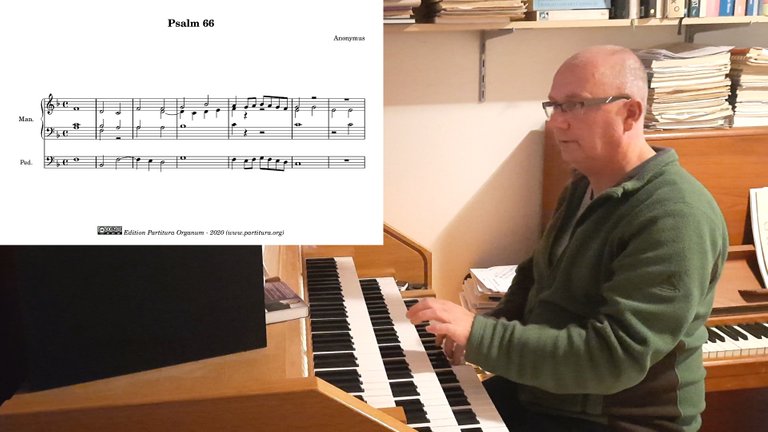 I actually recorded this on the same day as my entry for Week 104 of the contest. I am away from home this week and I don't have access to an organ, so I recorded my entry early. That's why I do not know the word for this week's contest. So my entry is not entirely according to the contest rules. However, as I mention the wordh for week 104 of the contest and I play something from the same unpublished composition I used for week 103, it should be fairly obvious that I did not use a recording from long ago.
Actually, I wanted to use this composition for last week's contest. When I realised however, I would post my entry for last week's contest on the day of Christmas Eve, I decided it would be far more appropriate to record something tied to Christmas and quickly dusted off "Nun komm der Heiden Heiland", BuxWV 211.
It is intruiging to note that this Variatio on Psalm 66 from an anonymous composer employs the same techniques as Buxtehude did in his choral prelude "Nun komm der Heiden Heiland". The soprano plays the choral melody (in this case the Genevian melody of Psalm 66), though not as richly embellished as Buxtehude wrote the soprano voice in BuxWV 211. The other three voices play the accompaniment, based on motives taken from the choral melody.
This piece was composed somewhere around 1640. Buxtehude was born in 1637 and though it is not known when he wrote his chorale prelude "Nun komm der Heiden Heiland", it must have been at least some 30 years after this Variatio on Psalm 66 was composed. Was Buxtehude familiar with this composition? That is impossible to tell. But it does show that Buxtehude composed in a tradition that by means of the pupils of Sweelinck was brought from The Netherlands to Northern Germany.
The recording was done with the Hauptwerk software and the sampleset, made by Sonus Paradisi, of the Klapmeyer organ in the St. Nikolai church in Altenbruch (http://www.sonusparadisi.cz/en/organs/germany/klapmeyer-organ-altenbruch.html).
And, as per the contest rules, here's a toutube link as well: