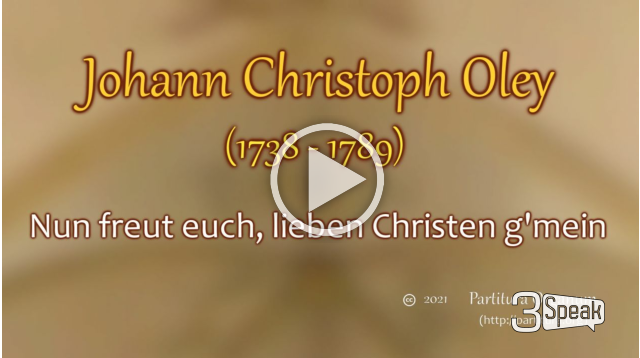 ---
This is my entry for the Secrets of Organ Playing Contest, week 107. I play Oley's choral prelude "Nun freut euch, lieben Christen g'mein".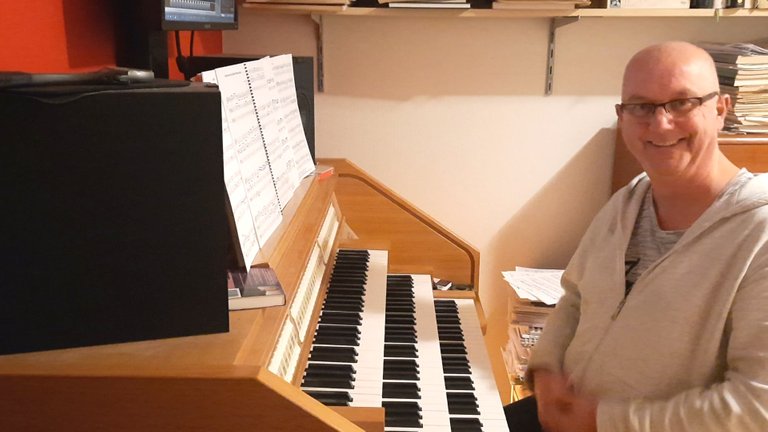 Johann Christoph Oley (1738 – 1789) was a German organist and composer. In 1755 he became organist of the church in Bernburg, but moved to the church of St Stephan in neighbouring Aschersleben in January 1762 because of its superior organ. At least 77 works for organ solo by his hand survive. The most interesting combine his fondness for strict canon with passages in the more expressive style.
Manuscript Mus. Ms. 30190, held by the Staatbibliothek Berlin, contains 26 choral preludes by Oley's hand. They were among the first compositions I published on my website, back in 2015. As it is almost 5 years ago I played them, I thought it nice to refresh one of them and play them for the contest. The prelude "Nun freut euch" is one of the nicest of the collection. I should have played it a few weeks ago, as it is a Christmas hymn and playing it now is a bit odd. Nevertheless, the joy ("freut") is evident in this piece, and I like it, so I played it anyway.
All 26 preludes are available on my website: http://partitura.org/index.php/johann-christoph-oley-variierte-chorale/
The recording was done with the Hauptwerk software and the sampleset, made by Sonus Paradisi, of the Schittger organ in the St. Martini-kerk, Groningen (http://www.sonusparadisi.cz/en/organs/netherlands/groningen-st-martini.html).
And per the contest rules, here's the youtube video as well: