Till yesterday I was busy finishing work this year, so I had not time to prepare an entry for the Secrets of Organ Playing Contest. Now that finnally my Christmas holidays are started and the deadline for the contest is at 12.00 UTC, I have time for a quick entry.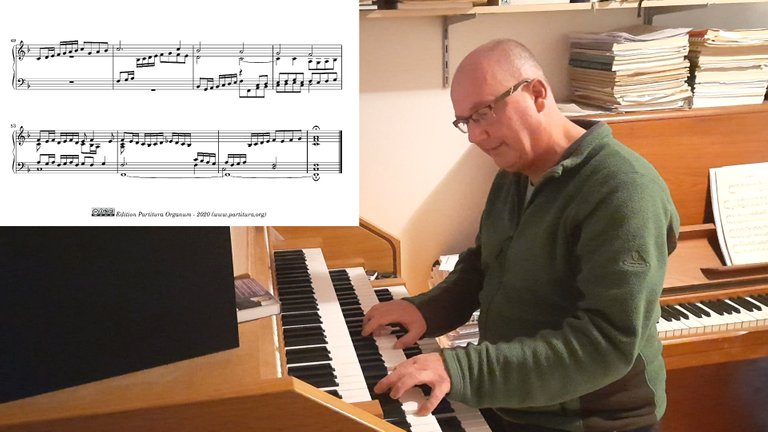 I choose one of the pieces I'm working on at the moment: the second variation of an anonymous composer on Psalm 66. It is one of the pieces from manuscript Ms Lynar B7.
A little backgrond to this manuscript: The Lynar manuscripts were preserved in the holdings of the Duke of Lynar in Lübbenau, and are therefore also known as the Lübbenauer Orgeltabulaturen. Two of them, large codices in staff notation, bear the designation Lynar A1 and A2. The eleven disparate fascicles in German organ tablature bear the designation B1 to B11. The B-collection represents the most comprehensive source of works by North German composers who were students of Sweelinck.
The seventh manuscript in the B-series contains 5 anonymous choral preludes/variations to Psalms. As Psalms were and are widely sung in the protestatns churches in the Netherlands this fits with the supposition that the composer or composers must have been student of Sweelinck. Which one is not known. The works themselves are of high quality.
I'll publish the scores of these composition somewhere early next year. So this is a sort of a sneak preview of what is to come 😀