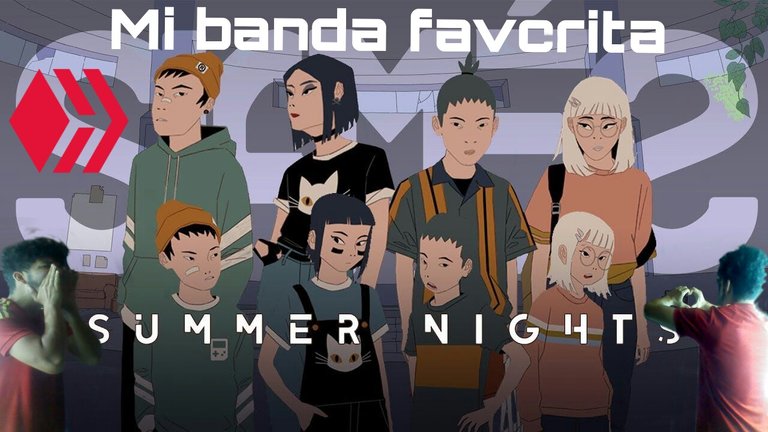 [Eng/Esp]Mi banda favorita| My favorite band
Buenos días gente bonita, espero tengan un buen día, se hayan podido tomar una buena tasa de café, té o mate porque hoy les traigo una banda muy poco reconocida para el talento que tiene y la gran calidad de cuidado en cada una de sus canciones. Dicho todo esto
Good morning beautiful people, I hope you have a good day, you have been able to take a good cup of coffee, tea or mate because today I bring you a band very little recognized for the talent they have and the great quality of care in each of their songs. Having said all this
Empecemos
Let's start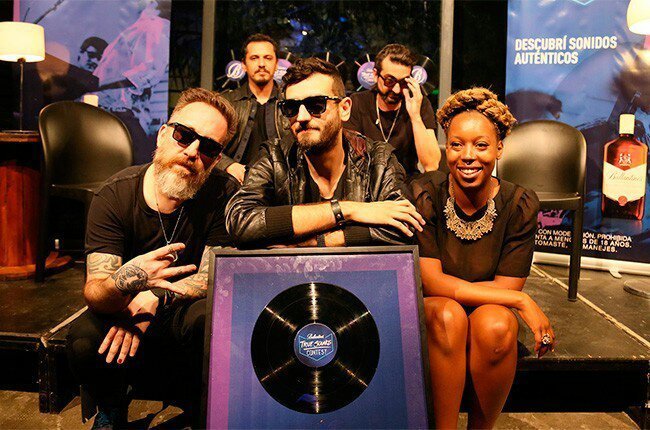 Fuente/Source
QUIENES SON SIAMES
WHO ARE SIAMES
Siamés es una banda oriunda de Buenos Aires, donde el Indie, el Pop, el Rock y el Soul se entremezclan, han trabajado bastante en guardar su esencia por cada genero impuesto en su disco debut, titulado "Bounce Into The Music" publicado en 2016, que incluye 10 canciones en inglés con una cuidada propuesta artística y sonora, donde se destacan las melodías y armonías vocales, líneas de bajo y bases grooveras, posicionándolos como una propuesta única y de gran proyección internacional.
Siamés is a band from Buenos Aires, where Indie, Pop, Rock and Soul intermingle, they have worked hard to keep their essence for each genre imposed in their debut album, entitled "Bounce Into The Music" published in 2016, which includes 10 songs in English with a careful artistic and sonorous proposal, where melodies and vocal harmonies, bass lines and groovy bases stand out, positioning them as a unique proposal with a great international projection.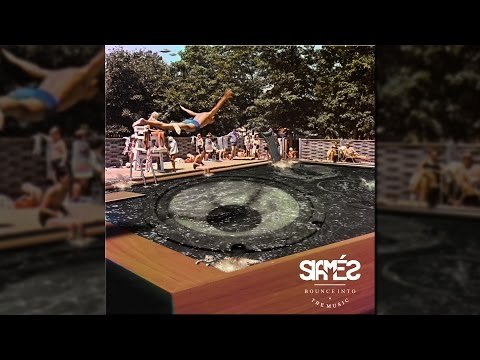 Entre sus participantes tenemos:
G. Stöltzing: Voz Líder;
Tish Planes: Voz + Coros;
Blakk: Piano, sintes, programaciones y coros.;
Lucas "Gato" Hernández: Batería acústica y electrónica;
Gonzo: Guitarra Eléctrica + Coros;
Hutter Von Fonk: Bajo;
Walter C.: Guitarra acústica + Sintes
Among its participants we have:
G. Stöltzing: Lead Vocals;
Tish Planes: Vocals + Backing vocals;
Blakk: Piano, synths, programming and backing vocals...;
Lucas "Gato" Hernández: Acoustic and electronic drums;
Gonzo: Electric guitar + backing vocals;
Hutter Von Fonk: Bass;
Walter C.: Acoustic Guitar + Synths.
Conocí Siames por su canción mas escuchada la cual se titula Wolf, al principio no era muy fan de este genero o banda en si, pues no le di suficiente importancia a sus trabajos porque no me interesaba mucho el genero como tal, todo me sonaba similar, pero fue una tarde que tuve la oportunidad de escuchar otra de sus canciones mas sonadas que fue Mr Fear, la cual escuche al principio con escepticismo y termine maravillado por la calidad de cuidado y limpieza que tiene dicha canción. Como todo buen niño que prueba un dulce y le gusta, empecé a consumir sus discos día y noche tras aquel amor a primer oído.
At the beginning I was not a big fan of this genre or band in itself, because I did not give enough importance to their work because I was not very interested in the genre as such, everything sounded similar to me, but it was one afternoon that I had the opportunity to listen to another of their most played songs which was Mr Fear, which I listened to at first with skepticism and ended up amazed by the quality of care and cleanliness that this song has. Like any good child who tastes a candy and likes it, I began to consume their albums day and night after that love at first hearing.
El álbum que me salvo en cuarentena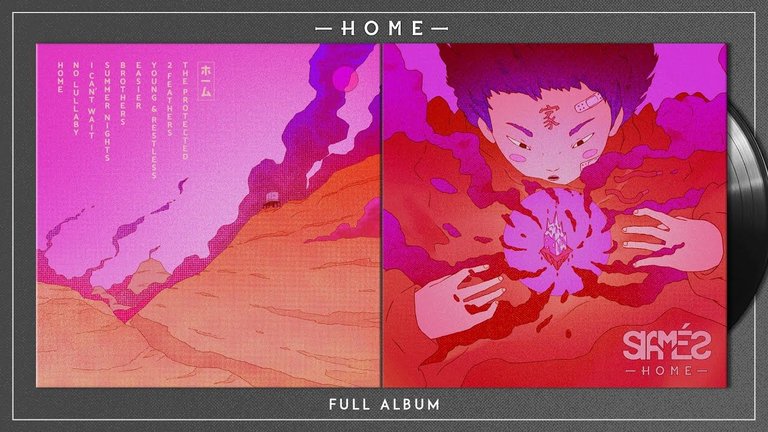 Portada de álbum 2020 Llamado Home
Este álbum ha sido para mi el mejor que han sacado hasta la fecha. Salio un 27 de marzo de 2020 justo una semana y media después de anunciar cuarentena en Venezuela, estuve disfrutando cada segundo de este álbum hasta que mi familia se aprendió varias canciones, aprendí con este álbum a quererme y a tener confianza en mi persona, pues estaba saliendo de una situación que no me dejo nada bueno y que mejor para sanar que con este álbum que marco mi vida para siempre. Desde canciones que te dicen que no te pongas a esperar por una persona que no te valora hasta canciones con mensajes hacia nuestros niños internos y sobre el tiempo volando en la vida.
This album has been for me the best they have released to date. It came out on March 27, 2020 just a week and a half after announcing quarantine in Venezuela, I was enjoying every second of this album until my family learned several songs, I learned with this album to love me and to have confidence in myself, because I was coming out of a situation that left me nothing good and what better way to heal than with this album that marked my life forever. From songs that tell you not to wait for a person who doesn't value you to songs with messages to our inner children and about time flying by in life.
Gracias por ver este post
Thank you for viewing this post