---
I don't have a sister named Georgia ... Neither Georgia as State was in my mind when I recorded this piece. It was just the feeling the connected me this evening to this song. I came home from lessons and just like that decided to play this song, Georgia on My Mind.
Hoagland Howard, an American singer and songwriter wrote the music, and his friend from the University and roommate actually, Stuart Gorrell, the lyrics. Strange, as he never wrote again other lyric as he became a banker.
In the beginning, it was not clear did Hoagland thought about his sister Georgia or the state... But Gorell, in one letter many years later wrote what happened one cold evening in 1930 in New York. Hoagland and he had cold feet but warm hearts while looking outside from the third-floor apartment window where they lived. They were thinking about the Southland and a song was written...
Here it comes, just in the piano version. I have it in one of my books of jazzy pieces, but I don't play it exactly how it is written. I added some rhythmical changes in some measures and some broken, decorative chords in the right hand... Could not play it again in the same way, so the next time would be with a different variation.
The angle of recording. My future piano student @bertrayo will be happy, I hope :) Next time will experiment to record with the piano in other position, in the way the nutty columnist preferred ;D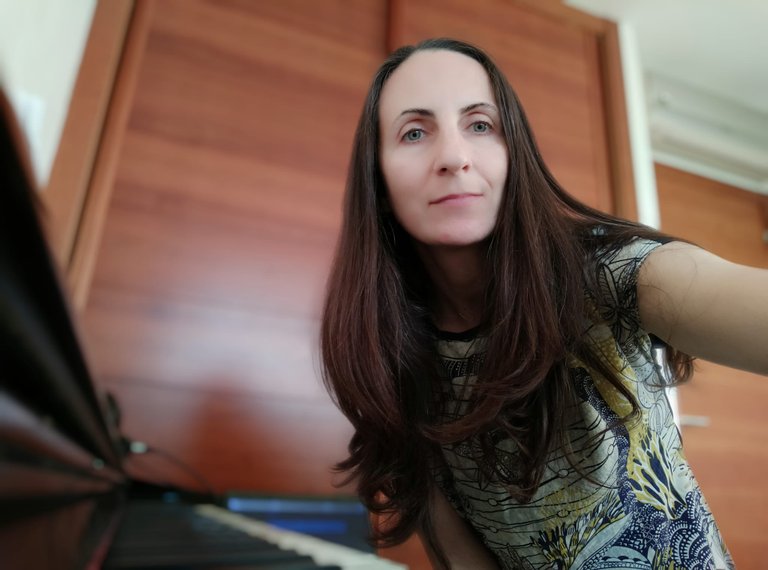 ---
▶️ 3Speak