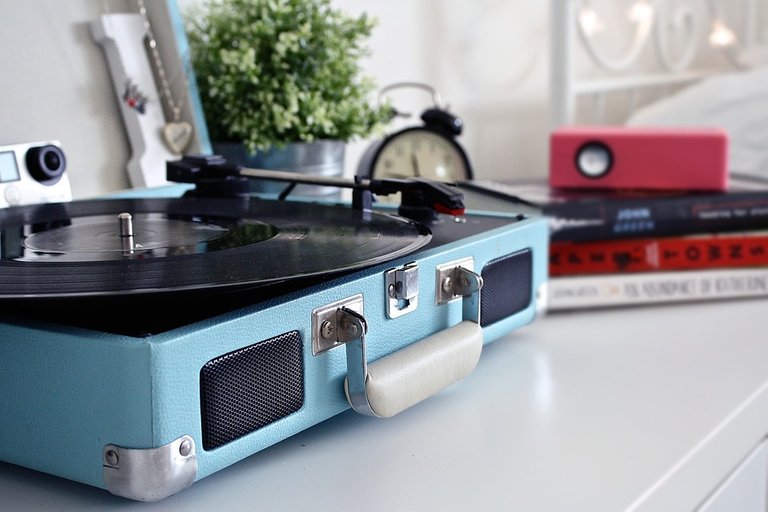 Tiempos de vivir y ser feliz,
de compartir entre amigos,
y entre mùsica y bellas melodìas,
tambièn sonreir...
Times to live and be happy,
of sharing among friends,
and among music and beautiful melodies,
also to smile...

Fuente de la imágen principal en pixabay │ Source of the main image in pixabay.

Versiòn Español.

Dicen que recordar es vivir. Y que cuando recuerdas cosas que fueron bonitas y te hacen sonreír nuevamente después de mucho tiempo, es sinónimo de ser feliz. La música es uno de esos potenciadores para llevarte de nuevo a cualquiera de esos instantes en que de alguna u otra forma, fuiste triste o mas bien feliz. Es un mágico ingrediente de la vida, que tiene esa particularidad.
La adolescencia es una de esas etapas en las que a pesar de que existen momentos que la hacen difícil o algo complicada, también està llena de instantes que te hacen muy feliz. Me puse a recordar ese tiempo, acompañada de tres canciones que estuvieron presente en mi adolescencia y que recuerdo como las mas emblemáticas, preparando mi participación en la estupenda iniciativa propuesta por @littlegremlin.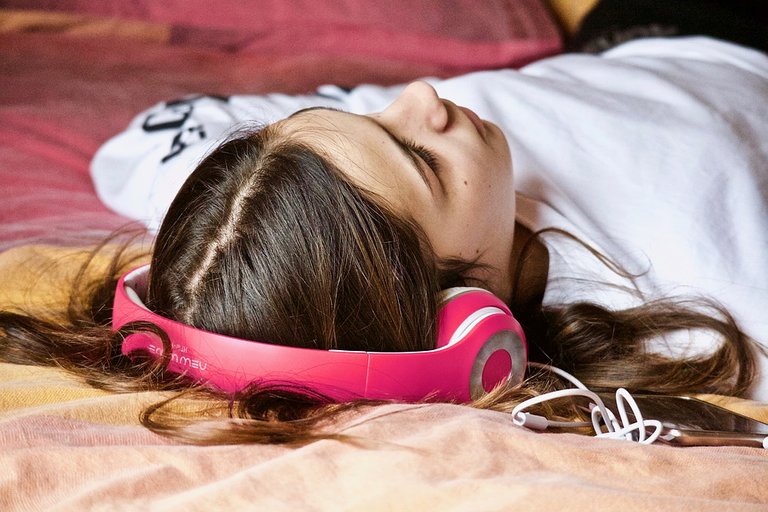 Fuente de la imágen en pixabay │ Source of the image in pixabay.

Les muestro mi Top3 de mùsica de la adolescencia.
Comienzo con Gonna Get Along Without You Now de Viola Wills. Recuerdo que mi padre me regalò en aquellos años, un tocadiscos de esos que sonaban discos de vinilo. El tocadiscos vino como regalo por haber aprobado de forma excelente, un año de estudio en el liceo.
Venìa acompañado de un pequeño disco de vinilo, de esos que llamaban de 45 rpm. Todo un suceso fue para mì ese regalo, aún lo recuerdo con nostalgia y una sonrisa. Me la pasaba sonando el disquito todo el día jajajaja (mi madre enloquecía). Días felices que sin duda alguna, merecen ser recordados con alegría.
Viola Wills - Gonna Get Along Without You Now in Youtube.

Mi segunda escogencia es una del Grupo Menudo, el original. Súbete a mi moto, una canción emblemática de las adolescentes de mi tiempo en mi país y Latinoamèrica. Vivía escuchándola y practicando la coreografía y, hasta a un concierto en vivo asistì con unas amigas. Tiempos felices que llenan mi corazón de mucha nostalgia y felicidad.
SÚBETE A MI MOTO - MENUDO - 1981 (REMASTERIZADO) in Youtube.

La tercera en mi haber es una romántica, que nos gustaba y hacia suspirar a las chicas de mi edad en esa época. Cherish, del grupo Kool and The Gang.
Esta melodía formaba parte de mis recuerdos románticos de ese tiempo. De esas canciones que te hacen evocar mundos y tiempos de romances, inclusive los que no eran reales sino en tus sueños de amor de chica adolescente.
Kool & The Gang - Cherish (Official Music Video) in Youtube.

Y aunque eran tres las solicitadas por @littlegremlin, incluyo una que fue furor y una canción fija de mi adolescencia. Grease (Vaselina), con Olivia Newton John y John Travolta, una película que marcò época en los adolescentes por su banda musical.
Recuerdo que hasta la moda nos imponía. Tuve una vestimenta parecida a la de la protagonista en su faceta colegiala. Falda ancha, camisa blanca, zapatillas de tipo colegial, toda una evocación de los personajes. La dejo como un extra de esta maravillosa publicación que me hizo retroceder a uno de los tiempos mas hermosos de mi vida, días en que a pesar de los conflictos emocionales, al final, siempre eras muy feliz.
John Travolta And Olivia Newton John - You're The One That I Want in Youtube.

Gracias a @littlegremlin por la oportunidad de volar hasta esos tiempos tan hermosos para recordar siendo feliz. Invito a mis amigas @zhanavic69, @yurilaya y @mafalda2018 a unirse a esta linda iniciativa.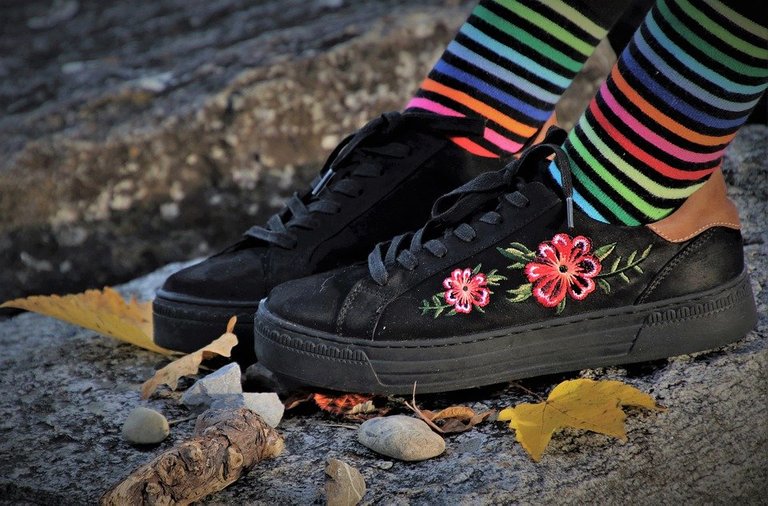 Fuente de la imágen en pixabay │ Source of the image in pixabay.

English version.

They say that to remember is to live. And when you remember things that were beautiful and make you smile again after a long time, it is synonymous with being happy. And music is one of those enhancers to take you back to any of those moments in which in some way or another, you were sad or rather happy. Music is a magical ingredient of life, which has that particularity.
Adolescence is one of those stages in which even though there are moments that make it difficult or somewhat complicated, it is also full of moments that make you very happy. I started to remember that time, accompanied by three songs that were present in my adolescence and that I remember as the most emblematic, preparing my participation in the great initiative proposed by @littlegremlin.
I show you my Top3 of the music of my adolescence.

I start with Gonna Get Along Without You Now by Viola Wills, I remember that my father gave me in those years, a record player of those that played vinyl records. The record player came as a gift for having passed a year of high school with flying colors. It came with a small vinyl record, one of those 45 rpm records.
That gift was a great success for me, I still remember it with nostalgia and a smile. I would listen to the record all day long hahaha (my mother would go crazy). Happy days that undoubtedly deserve to be remembered with joy.
My second choice is a song by Grupo Menudo, the original. Súbete a mi moto, an emblematic song of the teenage girls of my time in my country and Latin America. I loved listening to it and practicing the choreography and even attended a live concert with some friends. Happy times that fill my heart with nostalgia and happiness.
The third one to my credit is a romantic song, which we liked and made the girls of my age sigh at that time. Cherish, by the group Kool and The Gang.. This melody was part of my romantic memories of that time. One of those songs that make you evoke worlds and times of romance, even those that were not real but in your dreams of love as a teenage girl.
And although there were three requested by @littlegremlin, I include one that was all the rage and a fixed song of my adolescence. Grease (Vaseline), with Olivia Newton-John and John Travolta, a movie that marked an era in teenagers for its. musical band.
I remember that even the fashion imposed on us. I had a dress similar to that of the protagonist in her schoolgirl facet. Wide skirt, white shirt, schoolgirl sneakers, all an evocation of the characters. I leave it as an extra of this wonderful publication that made me go back to one of the most beautiful times of my life, days when despite the emotional conflicts, in the end, you were always very happy.
Thanks to @littlegremlin for the opportunity to fly back to those beautiful times to remember being happy. I invite my friends @zhanavic69, @yurilaya, and @mafalda2018 to join this nice initiative.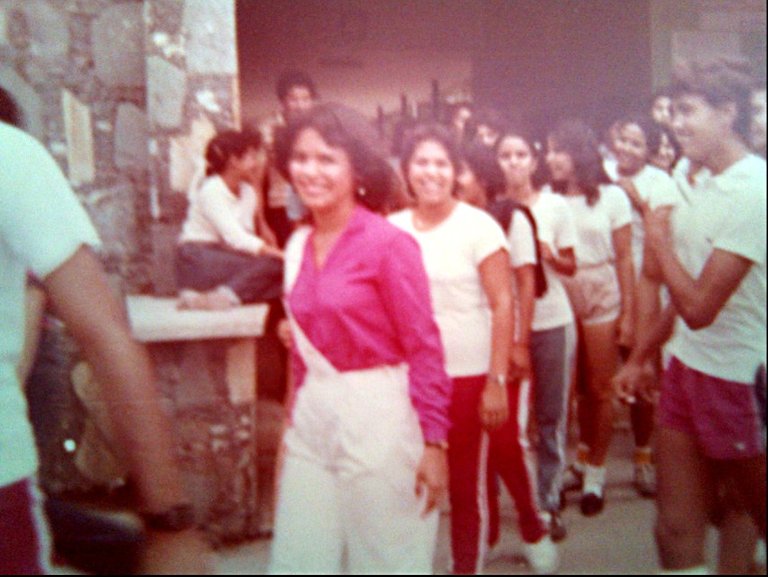 One of my teenage days - Photograph of my property.


Las mejores voces son las que nacen desde el corazón...
The best voices are those born from the heart...

Gracias por tomarse un tiempo para esta lectura.
Thank you for taking the time for this reading.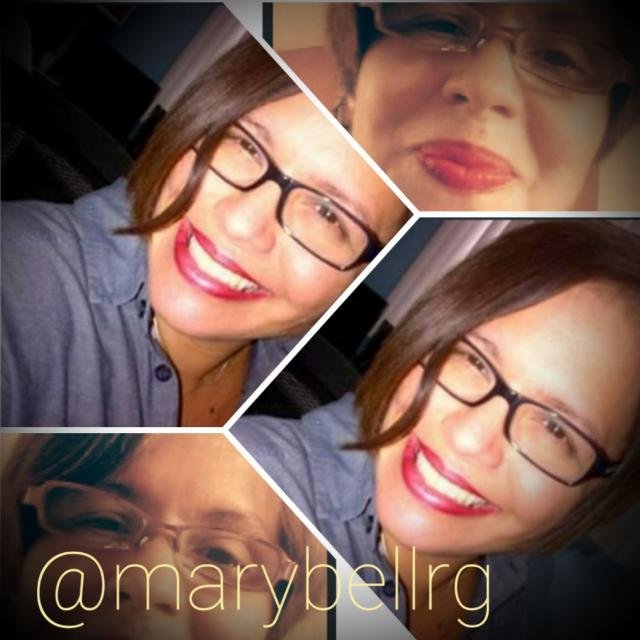 Los separadores de párrafo verdes, son creación de la comunidad PHC (Powerhousecreatives)
y su uso está autorizado para sus miembros. │ The green paragraph separators are the creation of the PHC community (Powerhousecreatives)
and its use is authorized for its members

Puedes unirte a HIVE desde:
https://hiveonboard.com.
Comienza la aventura.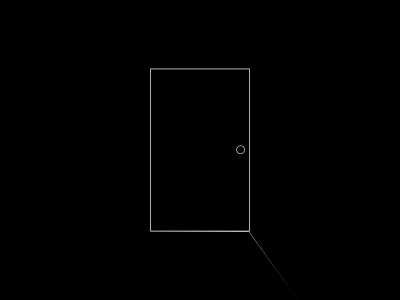 Banner animado creado por el usuario @rpcaceres.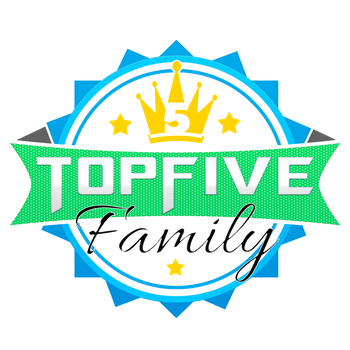 Comunidad Topfivefamily en HIVE.
Puedes unirte en:
https://peakd.com/c/hive-192096/created




Fuente en el blog de @thealliance.
Puedes unirte desde:
https://peakd.com/c/hive-123585/created