¡Holaaa Hivers! Feliz día, espero que se encuentren bien. Hoy quiero traer para todos ustedes, especialmente para los usuarios de la comunidad de MUSIC una NUEVA INICIATIVA (la verdad no se si la hayan hecho por aquí, pero se me ocurrio la idea y no quería dejarla pasar). Esta iniciativa esta relacionada con un hobbie y una actividad que me gusta y me apasiona mucho: LA MÚSICA🎧. Pero esta vez referida a los PLACERES CULPOSOS 😲.
Hello Hivers! Happy day, I hope you are well. Today I want to bring for all of you, especially for the users of the MUSIC community a NEW INITIATIVE (the truth is I don't know if you have done it here, but I had the idea and I didn't want to let it go). This initiative is related to a hobby and an activity that I like and I am very passionate about: MUSIC🎧. But this time referred to the GUILTY PLEASURES😲.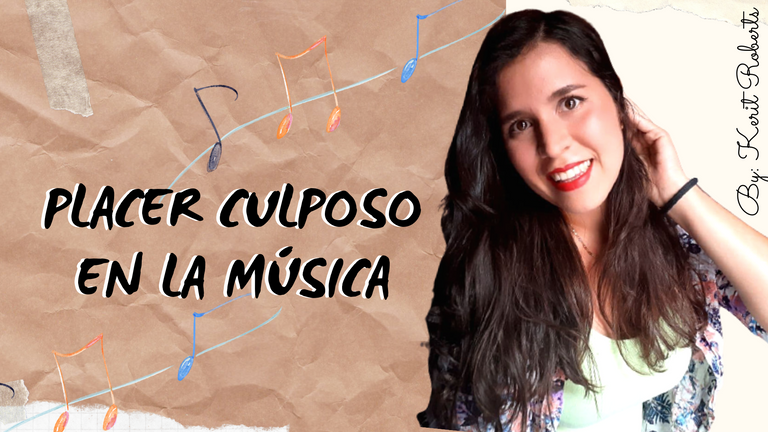 Imagen hecha por mí @keritroberts | Image made by me in Canva

Antes de contarles cuales son las bases de la iniciativa, primero conozcamos 🔎 que significa Un Placer Culposo:
Before we tell you the basics of the initiative, let's first get to know 🔎 what A Guilty Pleasure means:
Un placer culpable es algo, como una película, un programa de televisión o una pieza musical, que uno disfruta a pesar de comprender que generalmente no se lo tiene en alta estima, o que se lo considera inusual o extraño. Por ejemplo, a una persona le puede gustar en secreto una película, pero admitirá que una película en particular está mal hecha y / o que, en general, se considera que "no es buena". FUENTE
A guilty pleasure is something, such as a film, a television program or a piece of music, that one enjoys despite understanding that it is not generally held in high regard, or is seen as unusual or weird. For example, a person may secretly like a movie but will admit that particular movie is poorly made and/or generally seen as "not good." SOURCE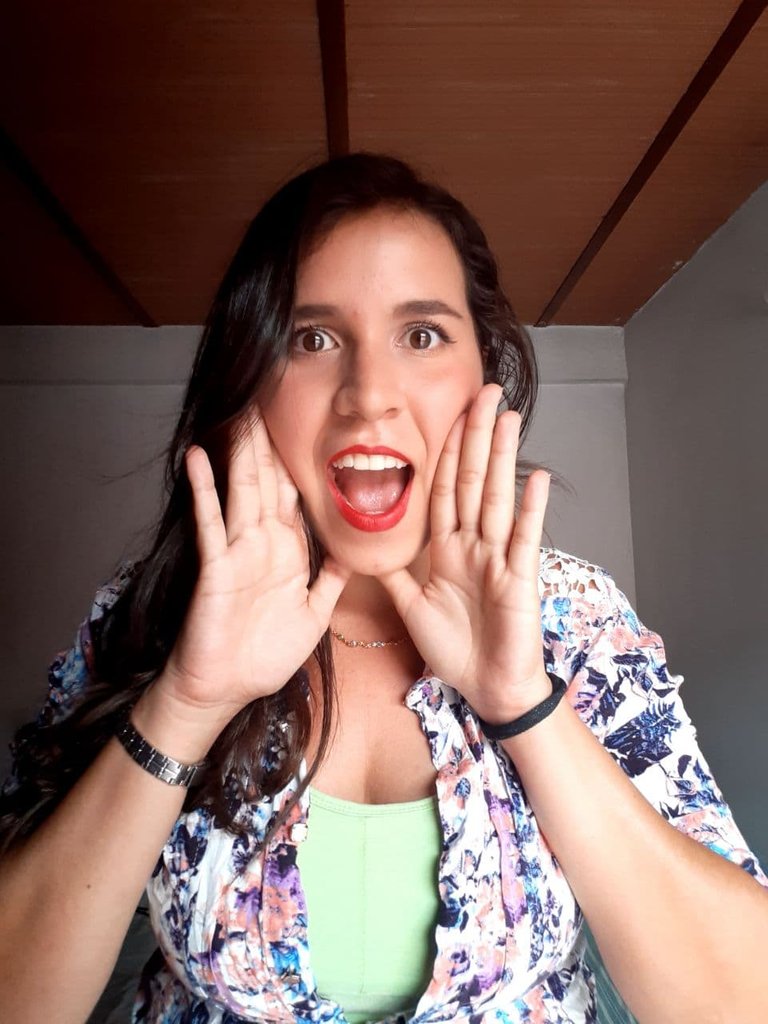 Quizás en algún momento de tu vida has escuchado un genero en particular o una canción que disfrutas pero que a la mayoría de gente no le gusta mucho. Si esto te ha sucedido, esta iniciativa es para ti. 😊
Perhaps at some point in your life you have listened to a particular genre or song that you enjoy but most people don't like very much. If this has happened to you, this initiative is for you. 😊

¿Qué tienes que hacer? | What do you have to do?
📌 Compartir en formato de video en @threespeak o YouTube, en la comunidad MUSIC tu genero musical o canciones que consideres un placer culposo. O también puedes tocar tu instrumento o interpretar una canción con tu voz, la que consideres tu mejor forma de expresión. ¡es libre!.
📌 Realiza una descripción de cada video, con el genero de la canción y cuéntanos ¿Por qué consideras que es tu placer culposo?.
📌 Y por último, invita a tus amigos a participar en la iniciativa.
📌 Share in video format on @threespeak or Youtube, in the MUSIC community your musical genre or songs that you consider a guilty pleasure. Or you can also play your instrument or perform a song with your voice, whichever you consider your best form of expression. it's free!
📌 Make a description of each video, with the genre of the song and tell us Why do you consider it your guilty pleasure?.
📌And finally, invite your friends to participate in the initiative.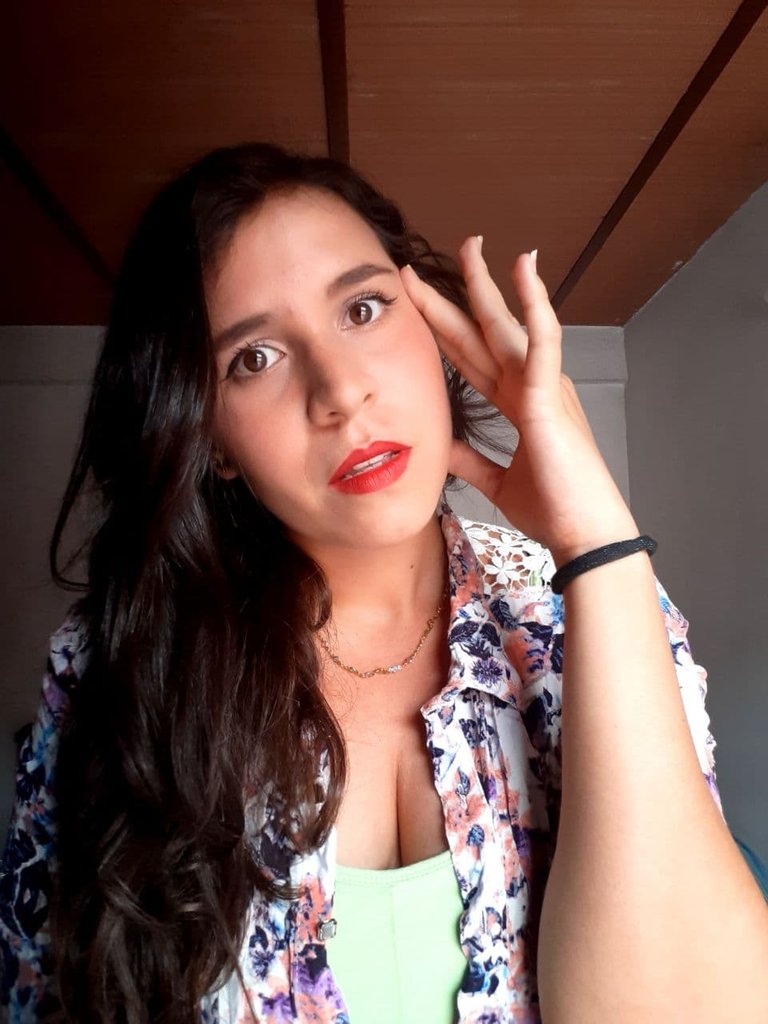 Ahora bien, luego de conocidas las bases de la iniciativa, aquí les dejo mi participación
Now then, after knowing the bases of the initiative, here is my participation

Mi Placer Culposo en la Música es | My Guilty Pleasure in Music is :
El Reggaeton | Reggaeton
Aunque no le tengo mucho estima a este genero, ya que en muchas ocasiones las letras son bastante vulgares y no me gustan, pero hay excepciones, tengo algunas canciones que me encantan. Es por eso que aquí les dejo 3 canciones de este genero que son mis favoritas y las escucho a diario.
PD: No soy experta en música, así que les daré mi opinión de cada canción desde mi punto de vista como público, sin tecnicismos.
Although I don't have much esteem for this genre, since in many occasions the lyrics are quite vulgar and I don't like them, but there are exceptions, I have some songs that I love. That's why here are 3 songs of this genre that are my favorites and I listen to them every day.
PD: I am not a music expert, so I will give you my opinion of each song from my point of view as an audience, without technicalities.
---
🎧 Maluma ft. The Sun – Rumba (Puro Oro Anthem)
Esta canción fue amor a primera vista. Me gusta porque me provoca bailar o ejercitarme. Aquí vemos a Maluma con una canción más tranquila y un video con escenarios y pasajes lindos. Puedo escucharla para trabajar, preparar comida, en una reunión pequeña en casa, así que esta bastante chévere. ¿La han escuchado? ¿Les gusta? cuéntame en los comentarios.
This song was love at first sight. I like it because it makes me dance or exercise. Here we see Maluma with a calmer song and a video with beautiful scenery and passages. I can listen to it to work, prepare food, in a small meeting at home, so it's pretty cool. Have you listened to it, do you like it, tell me in the comments.
---
🎧 JonTheProducer, Mau y Ricky, Prince Royce, Piso 21 - Doctor
Esta canción me gusta desde el principio. Aquí vemos a Prince Royce haciendo reggaeton en lugar de bachata, me gusto su participación. Mau y Ricky ya los llevo escuchando de hace tiempo desde que empezar a hacer este tipo de genero. En cuanto a JonTheProducer no lo había escuchado, sin embargo suena bien y Piso 21 también me encanta.
I like this song from the beginning. Here we see Prince Royce doing reggaeton instead of bachata, I liked his participation. Mau y Ricky I have been listening to them for a long time since they started doing this kind of genre. As for JonTheProducer I had not heard him, however he sounds good and I love Piso 21 as well.
---
🎧 Major Lazer - Diplomatico (feat. Guaynaa)
Ahora una canción mas movida. Diplomático de Guaynaa con Major Lazer, un reggaeton con música electrónica, me encanta cuando mezclan ambos géneros y suena bien. A pesar de ser una canción que su letra no dice mucho, pero usan bastante un recurso, que ya he visto en otros artistas, que es tomar fragmentos de letras de sus canciones populares anteriores y la incluyen en la nuevas, como "aunque tengo el ritmo que te debilite" extraída de la canción rebota. Para mí es una especie de marketing para atraer más público a la nueva canción. De igual forma, su video esta bastante divertido y bueno. ¡Me gusto bastante!
Now for a more upbeat song. Diplomático by Guaynaa with Major Lazer, a reggaeton with electronic music, I love it when they mix both genres and it sounds good. Despite being a song that the lyrics don't say much, but they use a resource that I have seen in other artists, which is to take fragments of lyrics from their previous popular songs and include them in the new ones, like "aunque tengo el ritmo que te debilite" extracted from the song rebota. Anyway, your video is pretty funny and good, I liked it a lot!

Palabras Finales | Final Words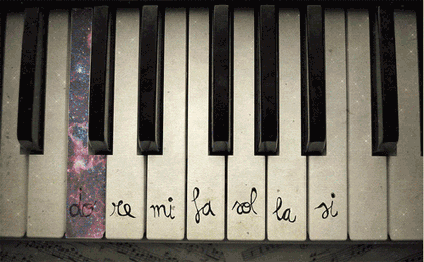 FUENTE | SOURCE
Finalmente Hivers, me gusto crear esta iniciativa para ustedes. La idea es generar tráfico en la plataforma y en la comunidad, que interactuemos, nos conozcamos, valoremos el contenido de otros y que pasemos un rato agradable escuchando, interpretando o hablando de nuestro genero musical y canciones que pensamos que son un placer culposo.
Por último, quiero invitar a mis amigos a sumarse a esta iniciativa: @ilazramusic, @yonilkar, @leo-audio, @arlettemsalase, @maryed , @lucianav, @sugarelys, @andrewmusic, @soyjudith, @canelarecetas, @esthefanychacin, @evelynchacin, @sofiaquino98, @engerbertms.
Gracias a todos por haber llegado hasta aquí 🤗, espero disfruten de esta iniciativa. Si tienen alguna duda al respecto me la pueden dejar en los comentarios. ¡Feliz día para todos y Buenas Vibras!
Finally Hivers, I liked to create this initiative for you. The idea is to generate traffic on the platform and in the community, that we interact, get to know each other, value the content of others and have a good time listening, interpreting or talking about our musical genre and songs that we think are a guilty pleasure.
Finally, I want to invite my friends to join this initiative: @ilazramusic, @yonilkar, @leo-audio, @arlettemsalase, @maryed , @lucianav, @sugarelys, @andrewmusic, @soyjudith, @canelarecetas, @esthefanychacin, @evelynchacin, @sofiaquino98, @engerbertms.
Thank you all for getting this far 🤗, I hope you enjoy this initiative. If you have any questions about it you can leave them to me in the comments. Happy day to all and Good Vibes!

📌 Separador de texto | Text separator: separadores-de-texto-para-blog | anaivelazco31
📌 Texto traducido en | Text translated in: DeepL
📌 Las fotografías fueron tomadas por mí @keritroberts ; Dispositivo: Samsung A20 | The pictures were taken by me @keritroberts ; Device: Samsung A20