It says that 2 Carinthians are enough for a choir, but I'm half Tyrolean, so I have absolutely no idea of music nor can I sing 😂
---
@detlev challenged me to take part in the Writing Music Challenge: Writing Music Challenge: Grobschnitt.
---
I like to listen to music, although I really do not have any special preferences. Usually it is only background music, but sometimes I have to put my earphones in and listen to music that suits to my mood, which is sometimes angry 😠 and sometimes sad or melancholic 😥 when I need my earphones. That can be Rammstein or Lindsay Sterling as well as Elvis Presley or The Who, but never ever I listen to Austrian Country Music 😉
Mark Knopfler - Cal
But today I want to share one of my favorite Music Albums for situations when I just want to relax and sail away with my thoughts after a long working day. It is Music by Mark Knopfler from the film Cal which came out in 1984 when I was 19, a few months after I left the army after 8 months of military service.
By this time I moved in my first own tiny apartment in a town rather far away from home and I felt much alone because I knew nobody there. Such music helped me a lot till the times got better a while later ;)
There's no hidden gem in this album, because the songs are all gems for me, but if you'd ask me which song I like best I'd say "Father and Son". I still get goosebumps from the song like the first time I heard it.
Father and Son
YouTube Link
The rules of the challenge are:

Tell me about an album you love and tell me about the standout album track on it.
Don't tell me about any singles on your album. I want to hear about that hidden gem that is tucked away and not played on the radio.
Give me a story about the album, how you learned about it, and most importantly highlight that special album track
Challenge THREE more people to do the same. It's good to write, especially about music. It's a passion.
Make sure you add these rules to your post and feel free to use the format I use below.
Post your Music Challenge article in the MUSIC Community #hive-193816
If you want to write a post and have not been challenged, then do so.
Prefix your post "Writing Music Challenge" so it's easy to spot.
See the Album on YouTube: https://www.youtube.com/playlist?list=OLAK5uy_mkwkXk8YEBzGiOILvkJjIgap9qd-Xudis. It starts with a quite famous song I believe: Irish Boy
Irish Boy
YouTube Link
Cal on the official Website of Mark Knopfler: https://www.markknopfler.com/discography/cal-ost/
Cal - Wikipedia
Almost forgotten: one rule says I have to challenge three more people, what sounds easy, but isn't somehow. So I'm asking
to participate in this challenge and hope no one is offended because I didn't ask him or her 😊
Well, that was it - a quite unusual post for me, but at least I could take photos of the CD version of the album and play a bi twith them in PhotoShop ;)
---
If you like my work I would appreciate an upvote, nice comment or maybe you want to share my post on your blog 😊 ... and maybe you would like to follow me, so that you never miss a post from me.
Thank you so much for visiting my blog,
have a nice evening,



Photos and Text: @johannpiber | Johann Piber | All rights reserved - do not use without my permission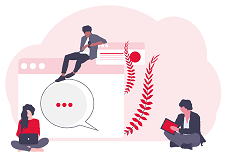 Not got a Hive account yet? Sign up free here!
2020-10-13
#hive5 from Austria