What a Wonderful World (original version)
1967
In 1967 Louis Armstrong recorded "What a Wonderful World" written by record producer Bob Thiele and songwriter and arranger George David Weiss, with no trumpet and his gravelly voice in the middle of a bed of strings and angelic voices. The song wasn't well promoted in the United States, but topped the UK Singles Chart and the Ö3 Austria Top 40. In an 1978 episode of The Muppet Show, Rowlf the Dog sings it to a puppy, and the same year it was featured in the closing scenes of BBC radio's The Hitchhiker's Guide to the Galaxy, being repeated for BBC's 1981 television adaptation of the series. In 1987 "What a Wonderful World" was included in the soundtrack of the comedy-drama war film Good Morning, Vietnam and was re-released as a single, hitting No. 32 on the Billboard Hot 100 and No. 1 at the Belgium and Australian charts, and it's also the closing song for the 1995 science fiction movie 12 Monkeys.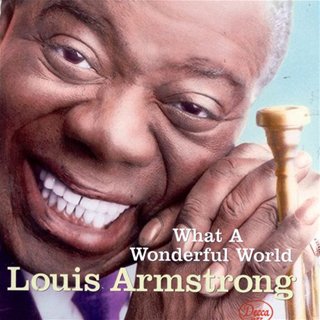 "What a Wonderful World" cover
In 1969 Armstrong was unable to perform due to kidney and heart problems and his longtime manager Joe Glaser passed away, but in 1970 he recovered and went back on a world tour. Nevertheless, in 1971 he had a heart attack and was hospitalized for two months. After being discharged he died of another heart attack while sleeping on July 6th at the age of 69. Louis Armstrong was buried in Queens, New York, where he had resided since 1943, and his funeral was attended by more than twenty thousand people and broadcast on television.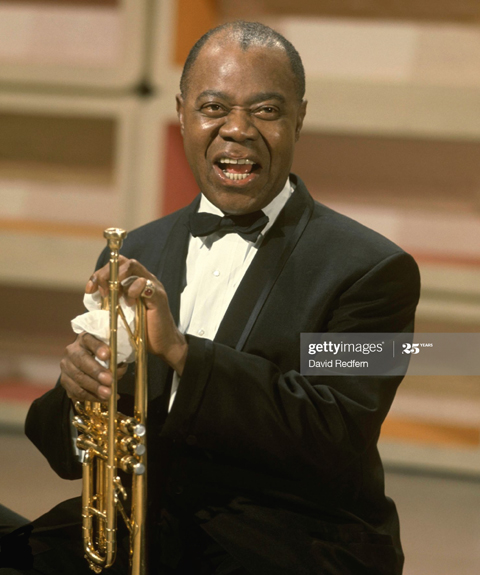 In 1972, a year after his death, Armstrong received a Grammy Lifetime Achievement Award and eleven of his most important singles, like 1928's "West End Blues", 1938's "When the Saints Go Marching In", 1955's "Mack the Knife" and 1964's "Hello, Dolly", as well as the 1958's album Porgy and Bess, have been inducted into the Grammy Hall of Fame, an award given to recordings that have historical significance. He also has a star on the Hollywood Walk of Fame. In the 1980s and 1990s younger African-American jazz trumpeters like renowned Wynton Marsalis, Jon Faddis and Nicholas Payton stressed Armstrong's importance both as a musician and a human being. He's still today regarded as the "King of Jazz".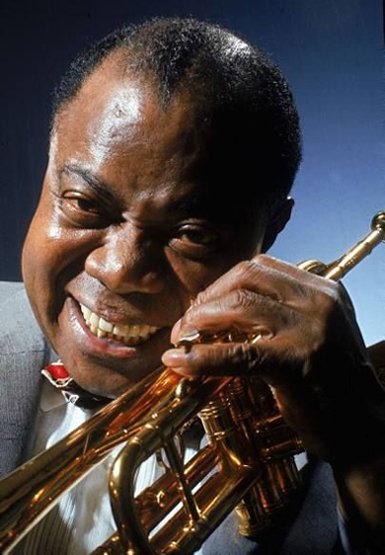 What a Wonderful World (on television)