This week it's happening! For all the electronic music fans and anybody else interested in the universe of electronic dance music. Another round of Amsterdam Dance Event (ADE), by far the biggest event for professionals and fans around the world. Since years ADE is bigger, much bigger than the events held in Barcelona (SONAR), Miami (WMC), Detroit (DEMF). The show is on, again!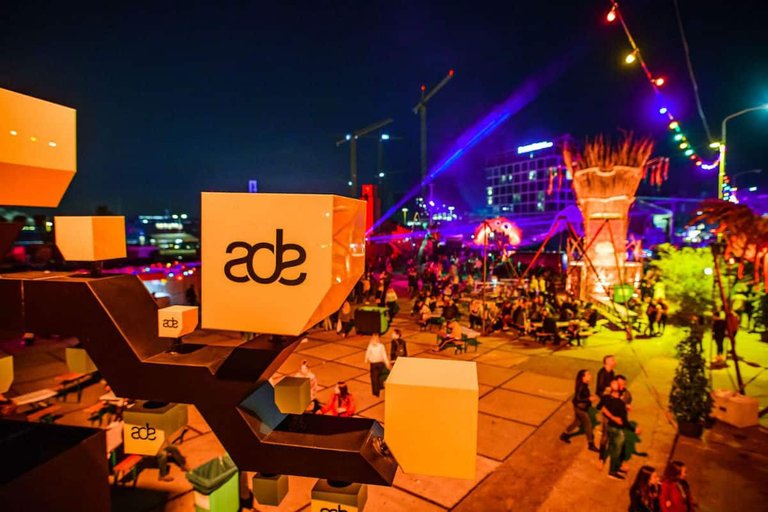 published by ADE and Music Essentials (source)
With more than 400.000 people joining last year's ADE edition, the city packed with artists, promoters, label owners, software makers and many more professional, huge amounts of fans, all clubs open and running every single day for the whole week; This year the city of Amsterdam feels completely empty. As many dance events since COVID hit us, ADE went online. Though the plan was to run a few (seating) parties at some of the respectable clubs; Due to the newest government rules, they are cancelled. No STOOR event for me at Paradiso. No Warehouse party for the Friday. No Loveland for the Saturday. No stretched after hours (Sunday afternoon till... Monday morning or even afternoon) at De School this year. How boring!

published by ADE and Bedrock (source)
I do like the fact ADE didn't cancel the whole event for this year. They are trying to make the best out of the situation. They created an extensive program. Much of it accessible free of charge, some of it (the PRO program) accessible for around 75 Euro. Lots of interviews, debates, and some music. Live sessions, On demand ones, Pre-recorded versions, and some reruns of previous events.
Must admit, though I scrolled through the program, I didn't found the time yet to tune into some of the events. I plan to spend quality time this weekend. Quality as in: Deep Dive into ADE 2020 :) I think I'm gonna skip all the musical gigs. Earlier this year 'partied' at home while having the streams coming into my living room, by now I don't see the point anymore. When I like to party at home, I really don't need a live stream, I prefer to listen to my own selection of music recordings.
That'll be the upside for this year. Normally am going to so many parties during ADE, I don't have time to attend the more professional side of the event, the conference itself. This year, it'll be different. Most of the live sessions are available on-demand, or simply recorded and stored at YouTube, so I'll be able to go through al of this sometime later while having much more time available to do so, due to the absence of all the parties.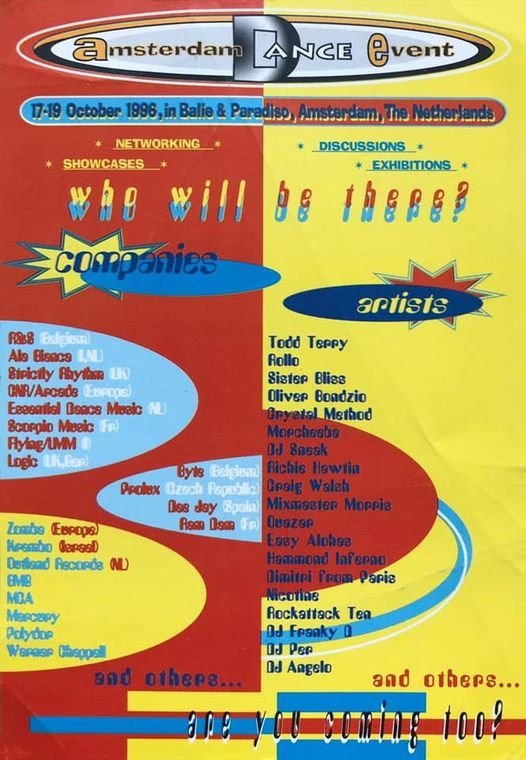 re-published by Mary Go Wild @ Facebook (source)
Something I didn't realise, ADE turned 25 years of age this year. By some digging into the history of the Internet, I found the flyer announcing the first ever edition. So funny to see this one; At least I think it's funny. The flyer shows the status of the electronic dance scene back then. Totally different to what it is today. Such flyers would not do it anymore today :) Music ruled back then; Money rules today.
USEFUL LINKS
ADE 2020: Main page
ADE Online Program (free)
ADE PRO Program (charged)
ADE Program Search
ADE PRO Ticket
ADE News & Updates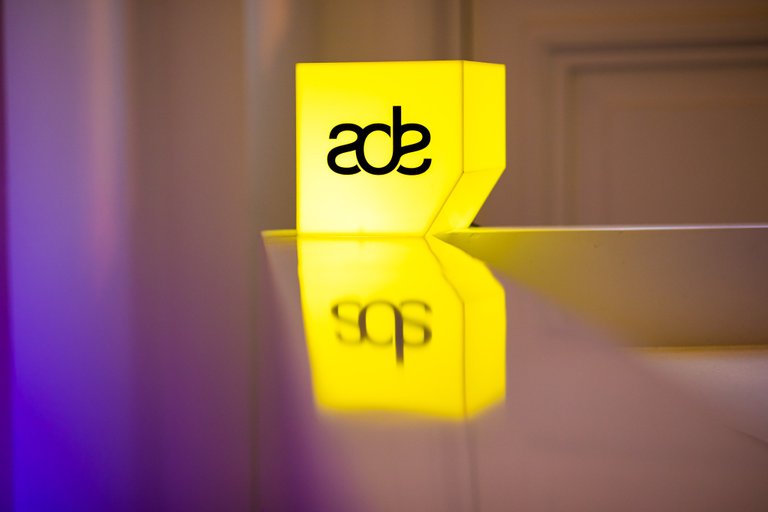 published by ADE and Cultr (source)
NJOY as MUCH as YOU CAN
a HIVE original
all images by edje unless stated otherwise

qsounds music & story library | A...K | L...Z |
hive curator for curie