"Les Claypool"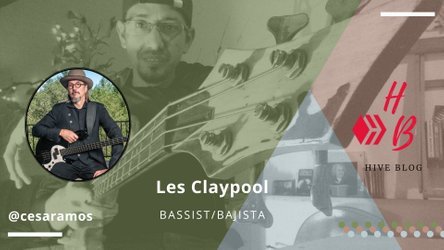 LET'S TALK ABOUT GREAT BASS PLAYERS
Les Claypool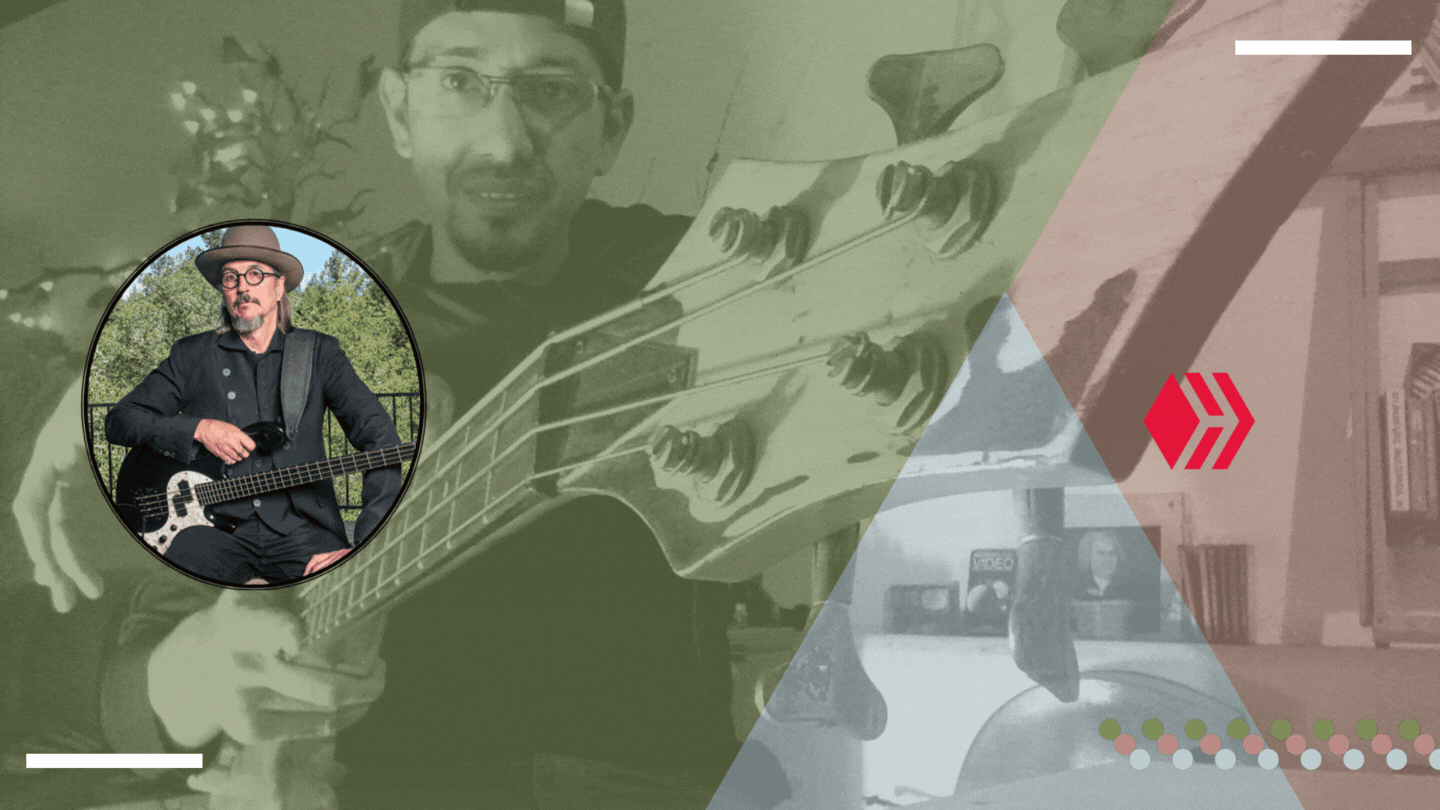 Hello, Hivers. Within the bands, groups or ensembles have always drawn attention to instruments with high frequencies, such as violin or guitar, which generally are the most striking instruments, but in this section of my blog, I will focus mostly on great bassists famous for their career or those new talents of these new times. The electric bass usually is not a very striking instrument for many, besides the great rockstars are always the guitarists or vocalists, but although it may not seem so, the bass and the bassist play an extremely important role, where in many cases the central axis of the musical themes is carried by the bass and usually those who create the bands are the bassists or are the producers. On this occasion I want to talk about a virtuoso bassist, perhaps little known, but in the guild of musicians and bassists, is a great among the great, with very curious anecdotes and other peculiarities, I speak of "Les Claypool" who is considered a virtuoso bassist, has worked on many music projects and even his biggest project and for which he is known is a little popular but really amazing genre that is the "Metal Funk".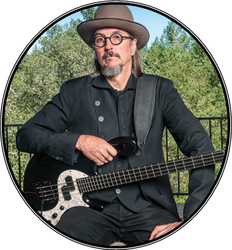 Image Source//Fuente de la Imagen
Que tal, Hivers. Dentro de las bandas, agrupaciones o ensambles siempre han llamado la atención los instrumentos con frecuencias altas, como el violín o la guitarra, que po lo general son los instrumentos más llamativos, pero en esta sección de mi blog, me centraré en su gran mayoría en grandes bajistas famosos por su trayectoria o esos nuevos talentos de estos nuevos tiempos. El bajo eléctrico por lo general no es un instrumento muy llamativo para muchos, además los grandes rockstar siempre son los guitarristas o vocalistas, pero aunque no lo parezca, el bajo y el bajista juegan un roll sumamente importante, donde en muchos casos el eje central de los temas musicales lo lleva el bajo y por lo general quienes crean las bandas son los bajistas o son los productores. En esta ocasión les quiero hablar de un bajista virtuoso, tal vez poco conocido, pero en el gremio de músicos y bajistas, es un grande entre los grandes, con anécdotas muy curiosas y otras particularidades, les hablo de "Les Claypool" quien es considerado un virtuoso del bajo, ha trabajado en muchos proyectos de música e incluso su proyecto más grande y por el cual es conocido es de un género poco popular pero realmente increíble que es el "Metal Funk".
MUSICAL HISTORY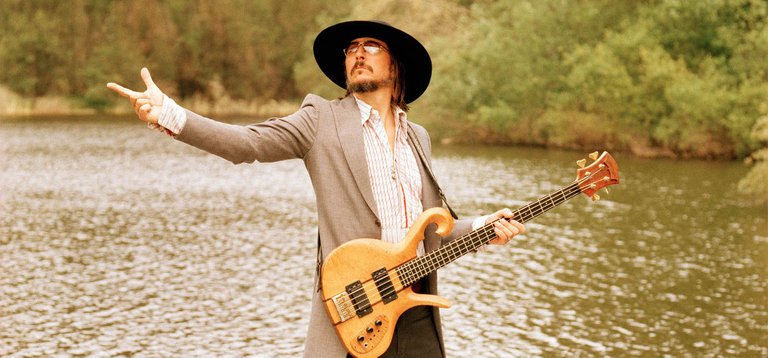 Les Claypool, is an American bassist born in 1963, comes from a humble family who were engaged in carpentry, Les started in music at a very young age and in high school meets who would be a good friend of music, the guitarist of the trash metal band Metallica Kirk Hammett, and that eventually would have an interesting anecdote, but first we will know a little of the beginnings of Les. Having a great influence of the great bassists Stanley Clarke and Larry Graham, Les Claypool, found great affinity and turned the electric bass into his main instrument since he plays several of them; thanks to these influences he managed to have his own technique and this consecrated him as an innovative bassist in the funk genre and in the future he created the music project "Primus" whose style is Funk metal. In 1986, after the death of Cliff Burton, Les auditioned to be part of Metallica, where he auditioned with one of the band's songs, but did not get the job because Hetfield considered him too good to play with them, that he was too virtuous. Besides, Les thought that because of the band's style he would be the odd one out, since he was not a trash bass player. In addition to these anecdotes he has belonged to several projects highlighting two albums as a soloist, currently he continues making music and participating in different bands.
Image Source//Fuente de la Imagen
Les Claypool, es un bajista norteamericano nacido en el año 1963, proviene de una familia humilde que se dedicaban a la carpintería, Les se inició en la música desde muy joven y en la preparatoria conoce a quien sería un buen amigo de música, el guitarrista de la banda de trash metal Metallica Kirk Hammett, y que con el tiempo tendrían una anécdota interesante, pero primero conoceremos un poco de los inicios de Les. Teniendo una gran influencia de los grandes bajistas Stanley Clarke y Larry Graham, Les Claypool, encontró gran afinidad y convirtió el bajo eléctrico en su instrumento principal ya que les toca varios; gracias a esas influencias logro tener una propia técnica y esto lo consagró como un bajista innovador en el género funk y en un futuro creó el proyecto de música "Primus" que su estilo es el Funk metal. En 1986, luego de la muerte de Cliff Burton, Les audicionó para formar parte de Metallica, en donde realizó su audición con uno de los temas de la banda, pero no quedó en el puesto ya que Hetfield lo consideró demasiado bueno para tocar con ellos, que era demasiado virtuoso. Además Les pensó que por el estilo de la banda sería como el raro, ya que no era un bajista de trash. Además de estas anécdotas ha pertenecido a varios proyectos destacando dos álbumes como solista, actualmente sigue haciendo música y participando en distintas bandas.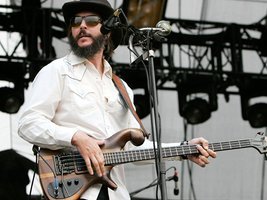 Image Sourse//Fuente de la Imagen
1. Techniques used by Les Claypool.
As I have been commenting, Les has his own slap technique, developing from other styles and that made him unique, he is also known for using fretless basses and for a really impressive sound quality, which is why he is one of the most respected bassists for his virtuosity as a performer. It should be noted that he is also a good double bass and mandolin player.
Como he venido comentando, Les posee una técnica de Slap propia, desarrollándose a partir de otros estilos y que lo hicieron único, además también es conocido por usar bajos fretless (Bajos sin trastes) y por una calidad sonora realmente impactante, es por esto que es uno de los bajistas más respetados por su virtuosismo como ejecutante. Cabe destacar que también es buen contrabajista y mandolinista.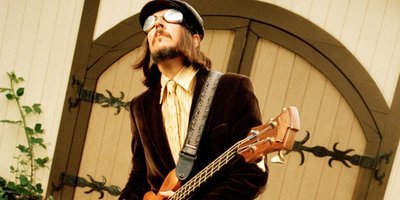 Image Source//Fuente de la Imagen