Three great black and white music videos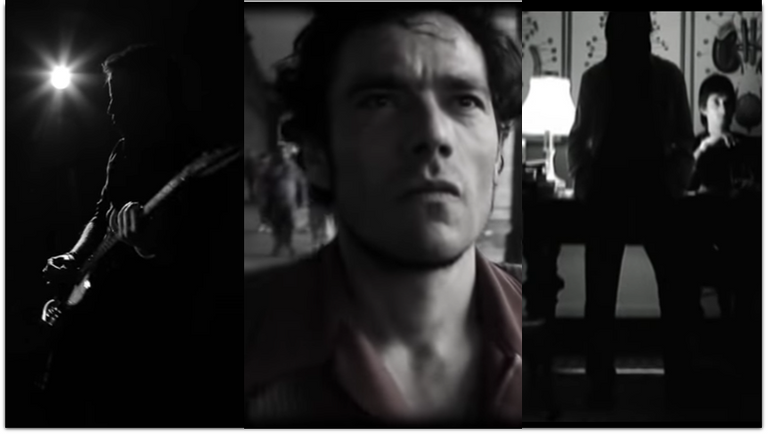 Sources: 1, 2, 3
The way in which I come into contact with musical proposals is very varied, but it is rarely from a video. However, sometimes I like to look for videos of musicians that I like, especially to enjoy their live performances, and sometimes I come across more traditional videos that manage to catch me.
And on those occasions, if I let the YouTube algorithm put me other similar videos, sometimes it surprises me with music that I later delve into. In one of those sessions, which began with the last of the videos that I present to you, I was fortunate to be able to enjoy several videos whose quality rivals the songs themselves, and that is why I wanted to share them with you.
---
It is about three rock songs in Spanish, with good videos, curiously all 3 in black and white. The first is from the Spanish band Sidonie , this time accompanied by the singer Blanca Romero. I came across this topic on Spotify, and I have yet to dedicate an afternoon to get to know them better.
The second song is from one of my favorite Mexican rock bands: San Pascualito Rey . The video is very interesting because of the excellent performance of the protagonist. Recorded in well-known streets of Mexico City, the reaction of the people to the actor's behavior draws a lot of attention.
Finally I share with you an excellent video of La Barranca , one of the most respected bands in Mexican rock. The video has an exquisite photography, and the interpretation, and the song itself, both lyrics and music, are excellent, you could not expect less from one of the icons of Mexican rock, José Manuel Aguilera, creator and leader of La Barranca.
I hope these songs, and their videos, have been to your liking, and until next time.
---
NOTE: The cover image was made in Photoshop by combining screenshots of the 3 videos presented.

Note: All rights correspond to the respective artists and authors of the materials presented and the rights of the videos belong to the producers of the same. The rights to the compositions belong to the editors of the works and the artists who perform them.
©bonzopoe, 2021.


Thank you very much for reading this post and dedicating a moment of your time. Until next time and remember to leave a comment.

---
---