This is my participation in the Contest:
Creativetruth's Halloween Tree Contest:Post a Photo of a Decorated Dead Tree to Win [Photography][Halloween] by @creativetruth
Have a dead, ugly, diseased tree?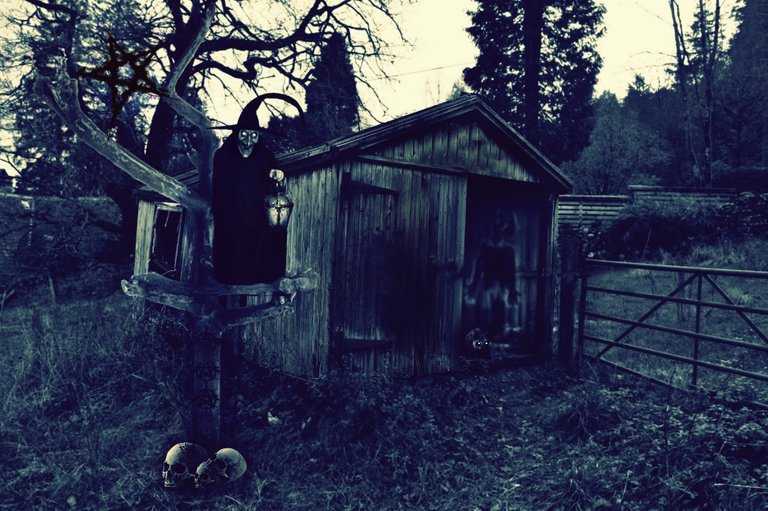 Photo by Unsplash - Edition: @eve66

The tree was given to me 4 months ago, because the owner grew it too big in his yard and damaged the pipes and decided to cut it down.
It is a project to make a tree for my cat Tom.
I thought it was perfect for a witch's collage
I hope you like it.

Collage Creation
Take the photo of the tree, placing the sign with the date.


I looked for a photo of a cabin in Unsplash, this one seemed perfect.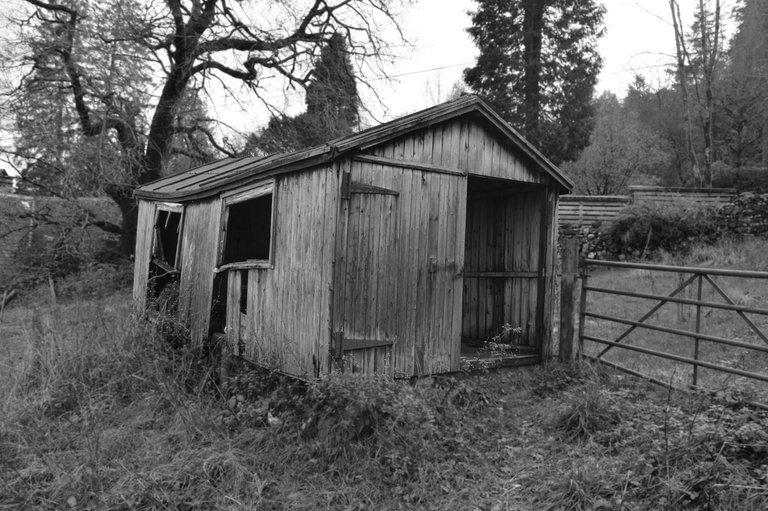 Photo by Unsplash
Remove the background of the tree and, edit the tree with the witch in Gimp: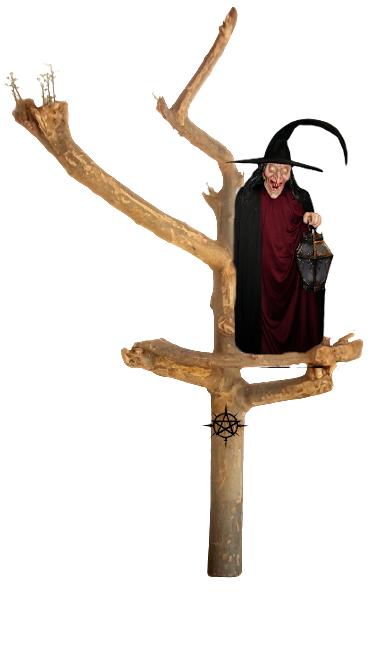 Edit with some filters, this is the result: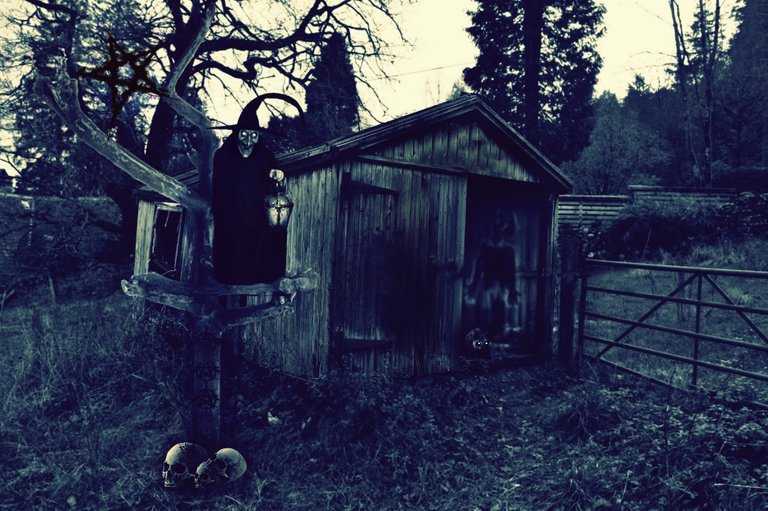 Photo by Unsplash - Edition: @eve66

I wrote a micro story of terror:
They call her the "Madame of Darkness", she will offer you hot food and a place to spend the night, but you will never leave her cabin, she has a voracious appetite for human flesh.

Take another photo of the tree with the date, before publishing the post.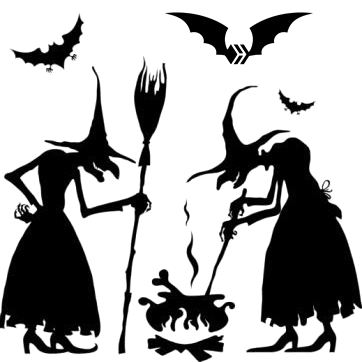 ✂️ Edition by: @eve66 In Gimp - PhotoScape.
separators @eve66
Source