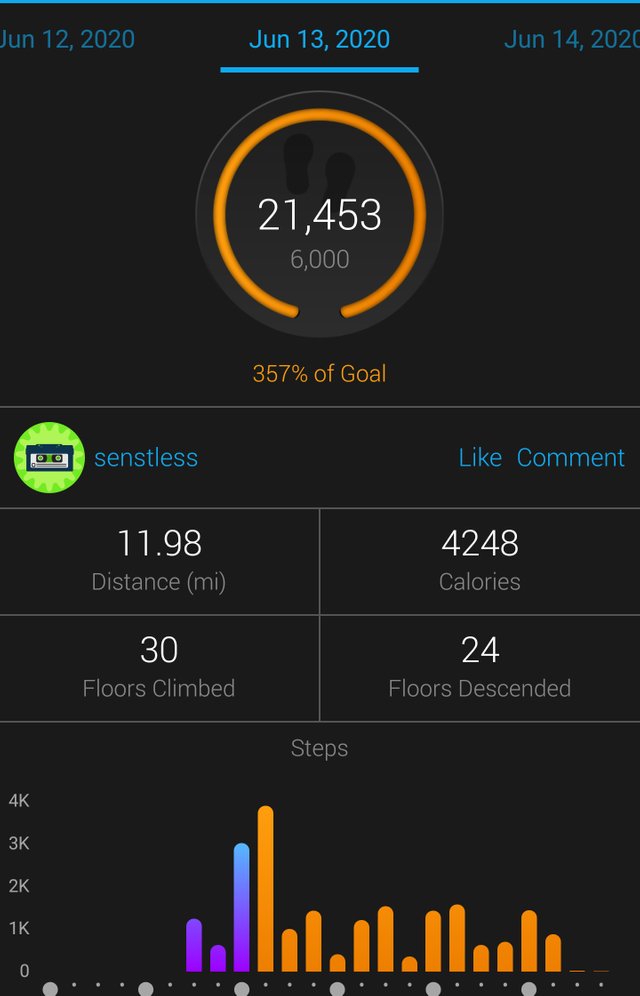 Another good day
My steps were not off as badly today. I did a lot of fishing again, but used a bait casters more than a spinning reel. This was the crank was on the right, my non watch hand.
The walk along the dike was about 2.5 miles, so it was a pretty good walk for the kids. Just long enough to get them to complain. Got to keep pushing them.since they claim they want to go to utah/Arizona hiking with us.
Any day over 10k is a good day!



16510