20k is always a good day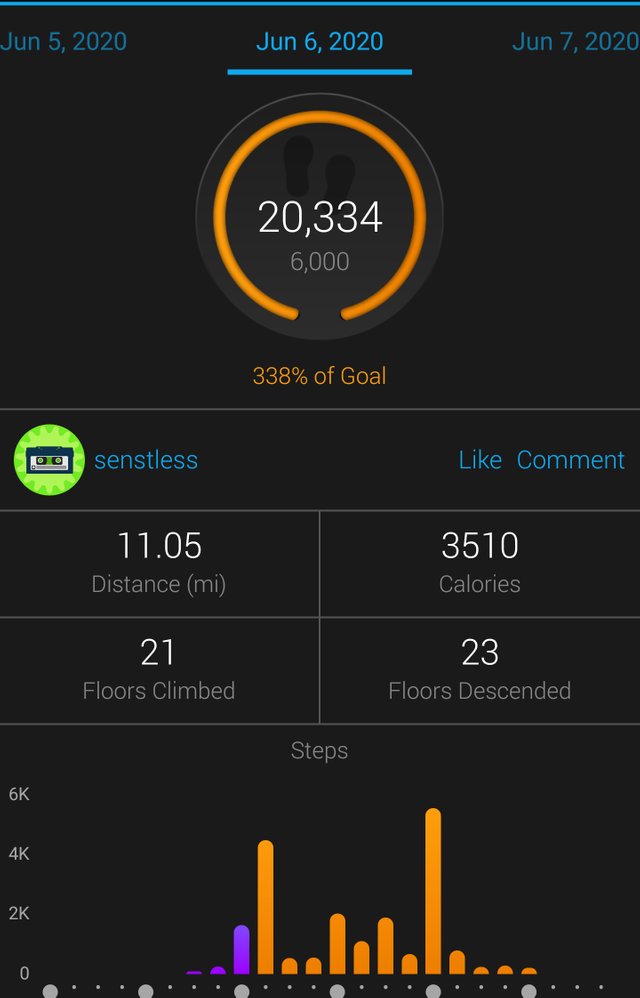 Any day I hit 20K is a great day. I did manage to take to walk today both were about a two-mile walk. This is why I managed to get so many steps. Those walks combined with how many games the kids wanted to play outside letgo very active and joyful day.
I wish I could get this many steps in this much walking in every day, but most working days it's just not possible. I guess that's why maybe everyone likes the weekend more.
I'm really not sure if that 11 miles is an accurate number. I think I may need to set my stride length to correct that within my Garmin app




22062