Outside of my run, I was very slotheIn like.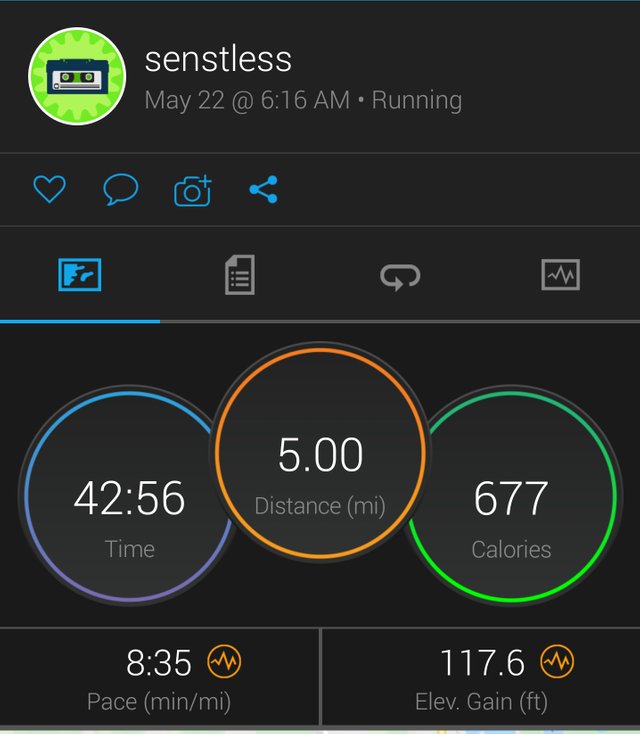 My run was pretty good, another 5 mile job, again, never thought I would run that far. It's been nice, my pace has been steady no matter if I was running 3.5 or 5. I wonder how far I could run at that pace. I am curious but know I would be in for some real pain if I go much longer.
I plan to keep running the 4 to 5 mile runs as much as I can. I need to do more kettlebells, but the rain has made it hard, and before long I don't think I can do it outside with the heat and humidity.
I really want to try a competition bell to see if the handle design.would correct some of the issues I have been having with the 24kg bell
All for now, keep on the grind



11043